JANUARY 19-25, 2018
As the Indiana Department of Transportation moves forward with plans for a major construction project at the north split of interstates 65 and 70, a grassroots coalition of residents with concerns about the project's impact on surrounding neighborhoods is also gaining steam. Susan Orr reports on the effort to make the state hit the brakes and review its options. Also in this week's issue, John Russell explains how Eli Lilly and Co. is shifting its strategy for filling its drug pipeline. And in A&E Etc., Lou Harry reviews a new outpost for Basque cuisine above Brugge Brasserie.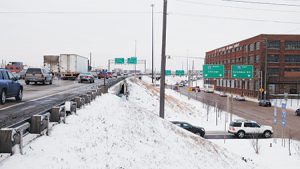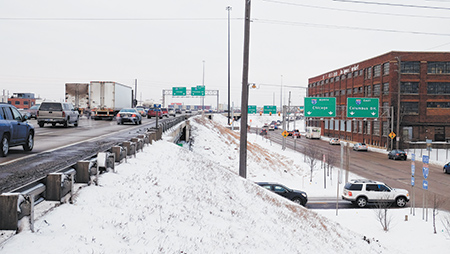 As INDOT moves forward with plans for a major I-65/I-70 construction project, a coalition of residents with concerns about the impact on surrounding neighborhoods is also gaining steam.
Read More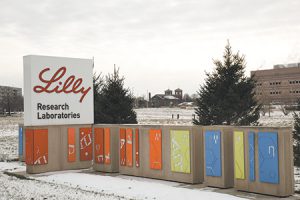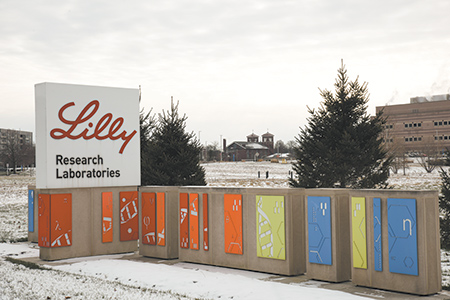 A slimmed-down Eli Lilly and Co., thousands of employees lighter after its biggest restructuring in nearly a decade, is now looking high and low for deals to bulk up its drug pipeline.
Read More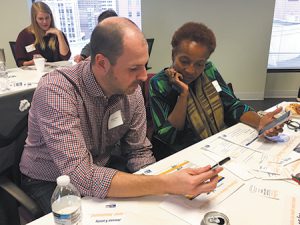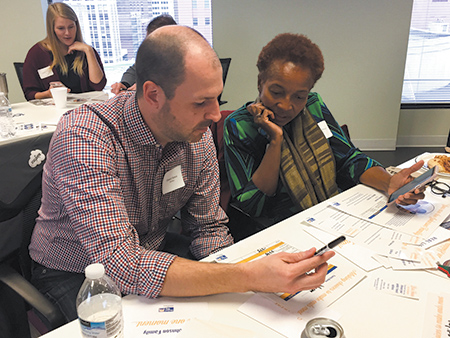 IBJ reporter Lindsey Erdody participated in a recent poverty simulation conducted by the United Way of Central Indiana and hosted by Kronos Inc. and TechPoint.
Read More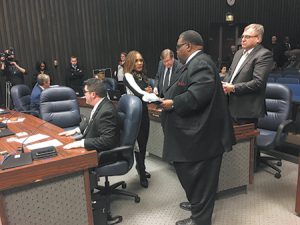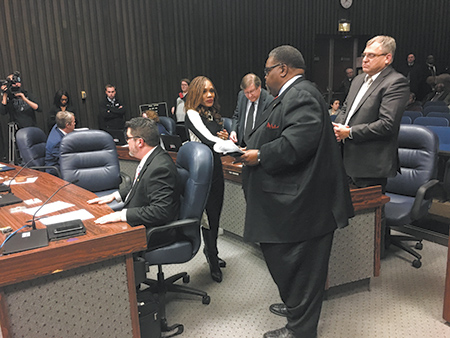 Is the Marion County Democratic Party broken?
Read More
About 80 percent of Indiana employers have been affected by prescription drug misuse and abuse, including opioid painkillers, in their workplaces, according to a survey by the National Safety Council.
Read More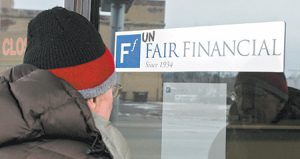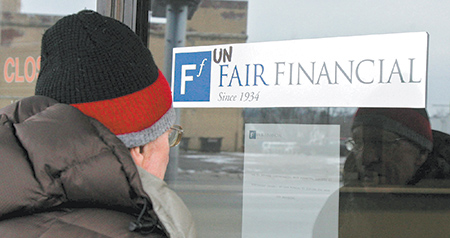 Investors in the Durham-owned Fair Finance Co. are slated to receive an additional $5 million soon, boosting their recovery to $23 million—which works out to about 11 cents on the dollar for their $208 million in losses.
Read More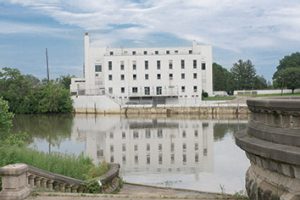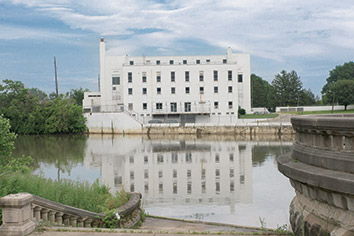 Leaders of the $10.3 million Riverside High School project on the west side—a sister to Herron High School and set to open in the fall—have cobbled together several funding sources to finance the project.
Read More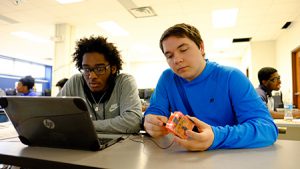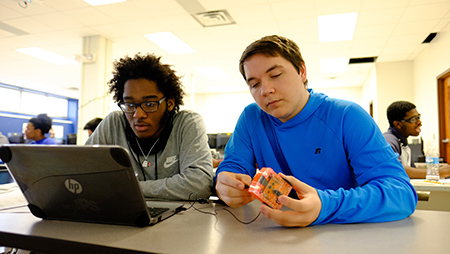 Those in the trenches say structural barriers—the most significant seems to be teacher training and quality—must be solved before basic classes that explain how computers work and more advanced coding and web-development courses can flourish throughout Indiana's secondary schools.
Read More
OneMatch is a web-based application process for IPS and 90 percent of Marion County charter schools.
Read More
The rankings came after the evaluation of nearly 1,500 distance-education programs for bachelor's degrees, as well as graduate programs in business, engineering, criminal justice, education, nursing and others.
Read More
The Council for Adult and Experiential Learning joins InsideTrack, Roadtrip Nation, College Confidential, DXtera Institute, Education at Work, and Student Connections as affiliate members of Strada Education Network.
Read More
The city has a long list of pressing needs—including reducing crime, squelching poverty, educating our workforce, and attracting higher-income residents who will pay the taxes needed to fund all those efforts.
Read More
Catching up with gerrymandering–and the importance of optimism in one's eighth decade.
Read More
The baby-boomer generation is healthier and more active than its predecessor generations. Today, the average life span has increased to 76.2 years for a male and 81.1 for a female. So, if one is healthy and mentally and physically capable at 65, why exit?
Read More
The city of Columbus and Indiana University in Bloomington have partnered to implement a new vision for architectural education that will build upon the community's rich history of modernism and leverage it as a living laboratory for design discovery and invention.
Read More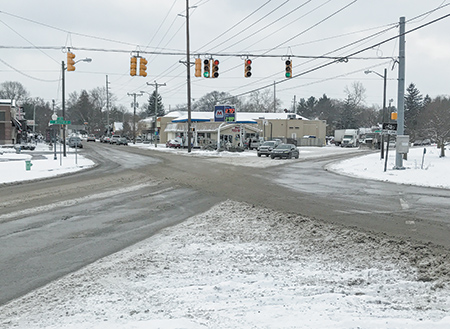 Some cities are taking the cue and making narrower roads permanent.
Read More
With income down $558.3 million from less than a decade ago—and gambling-related employment and state and local tax collections reeling accordingly—some lawmakers are looking to recharge the state's gambling industry.
Read More
As stocks close in on completing the ninth year of the bull market, the recently enacted tax reform plan has acted as an accelerant. The reduction in the corporate tax rate from 35 percent to 21 percent will add significantly to company profits. A key question is whether the lower tax rate will translate to […]
Read More
The best way to reform Medicaid is to decentralize the decision-making process to allow states to experiment with many options.
Read More
High school and to a lesser degree collegiate journalists need legislation to protect a constitutional right because the U.S. Supreme Court ruled in 1988 that a school principal could block publication of two articles in a student newspaper because he considered them inappropriate.
Read More
Loni Smith McKown, who spent eight years teaching at Butler and five years as faculty adviser to the school's student newspaper, The Butler Collegian, argues in the federal lawsuit filed in December that the university wrongly retaliated against her after she took action to complain about alleged discrimination.
Read More
Purdue University is several weeks away from what university officials hope is final approval of its acquisition of Kaplan University.
Read More
The new owners of the local company—which was launched in 1988 by Bill Eckrich as part of the national Le Peep chain—plan to renovate all the restaurants.
Read More
The initiative will provide grants to public and private K-12 schools in Marion County to support substance-abuse programs.
Read More