JULY 27-AUG. 2, 2018
The Central Indiana Community Foundation, the philanthropic powerhouse behind quality-of-life initiatives such as the Indianapolis Cultural Trail, is shifting its mission with an ambitious goal in mind: dismantling institutional racism. As part of her series on poverty in Indianapolis, Hayleigh Colombo explores how far CICF can go toward its goal. Also in this week's issue, Erica Irish explains how a new owner and chef are working to revitalize the Le Peep breakfast chain. And in Explore, Mike Lopresti checks the resumes of the Colts' new coaches.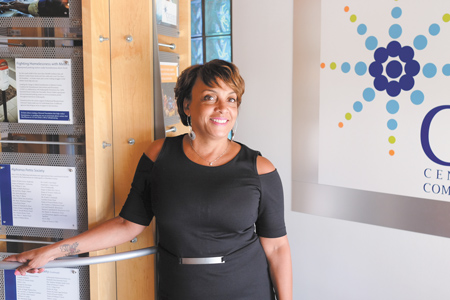 The foundation is undergoing a transformation aimed at narrowing the growing gulf between the community's affluent and poor.
Read More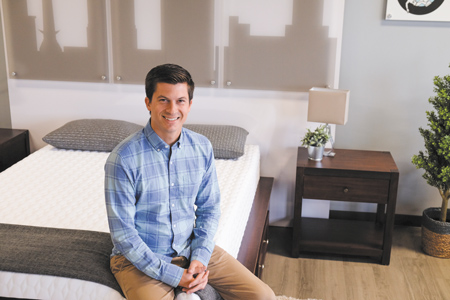 The prosperous family-run company is hoping for ieven greater success with its newer, direct-to-consumer line, including its latest product: custom-made mattresses.
Read More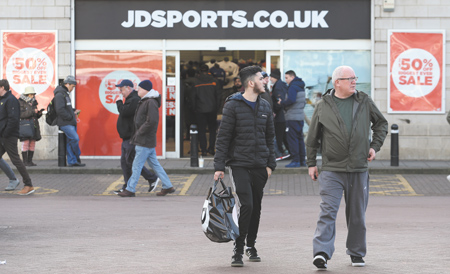 The outcome of the test will help determine whether all Finish Line outposts will take on the JD Sports moniker and product mix.
Read More
Indiana Utility Consumer Counselor Bill Fine is tasked with making sure Hoosier households and business aren't overcharged for electricity, natural gas, water or wastewater.
Read More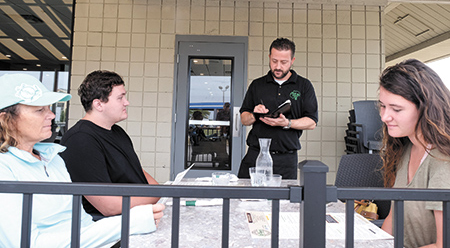 The local chain—under new owner Pars Restaurant Group LLC—is rolling out major changes. The old logo remains but new food and a new look are in the offing.
Read More
Recent data reports that 44 percent of Americans say they have been sexually harassed. And of the men and women who report harassment, a majority say it happened in the workplace.
Read More
The not-for-profit's board recently approved a new mission—aimed at potential employees, rather than employers—and voted to eliminate the position of CEO and president.
Read More
IBJ interviewed Heartland Film Inc. President Craig Prater about the new event—and his tenure so far at Heartland, which he joined in 2016.
Read More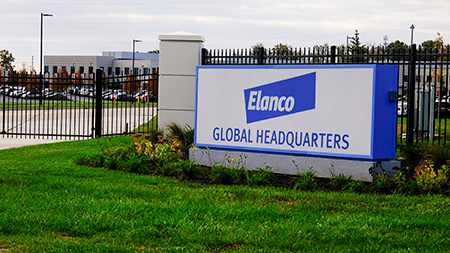 The Indianapolis-based pharmaceutical company said the division's headquarters would remain in Greenfield after the spinoff and that no job cuts are planned.
Read More
Visit Indy, the Indianapolis Department of Metropolitan Development and Visit Hamilton County are leading the effort in partnership with other communities.
Read More
When you're trying to communicate with a taxi driver in Tokyo or pick the right cold medicine in France, there's only so much that rudimentary language skills, or a helpful concierge, can do to help.
Read More
A new report found that, from 2011 to 2016, the number of bonded wineries in the state grew nearly 60 percent, to 116. In contrast, the state had just 31 wineries in 2001.
Read More
Attendees at this year's edition of the massive tabletop-gaming confab could top 60,000, with an economic impact as high as $75 million.
Read More
Civic leaders breathed a sigh of relief on July 24 when Eli Lilly and Co. announced it planned to spin off its Greenfield-based animal-health unit, Elanco, in an initial public offering rather than selling it outright. Indianapolis-based Lilly had announced last October that it was exploring strategic options for the business. It's a phrase that […]
Read More
Several opportunities are available the rest of this year to sponsor and attend an IBJ event. They're reasonably priced, and IBJ subscribers get a discount.
Read More
While the California Consumer Privacy Act of 2018 targets the protection of personal information of California residents only, the law will have far greater impact in two material ways.
Read More
For all the promise of natural gas and other alternative fuel sources, nothing can match coal's resiliency.
Read More
The overwhelming majority of first-time entrepreneurs regularly deal with stress, anxiety, depression, self-doubt, power dynamics and pervasive negative thoughts.
Read More
Raising the minimum wage increases the cost of low-skilled labor. Inevitably, this reduces the amount of low-skilled labor employed.
Read More
Even though Congress eliminated some Social Security planning strategies, maximizing lifetime Social Security benefits still can be tricky.
Read More
We are now partnering with other organizations to serve residents and visitors around Indiana and in neighboring states.
Read More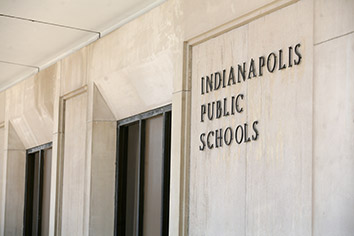 The new proposal—which comes after a week of intense negotiations between the district and the chamber—passed 5-0 at a meeting Tuesday night.
Read More
The 60,000-square-foot, three-story building is expected to open for the 2021-22 school year and include workspaces, design studios, flexible classrooms and chemistry laboratories.
Read More
Attorney Daniel Sigler, who successfully prosecuted former Indiana Secretary of State Charlie White, will work with the inspector general and determine if criminal charges are warranted against Indiana Attorney General Curtis Hill.
Read More
The nation's largest snack food company is adding two production lines and about 50 employees to its already-sizable operations about 45 miles northwest of Indianapolis.
Read More
Forrest and Charlotte Lucas have continued to host big parties, fundraisers and soirees at their West 116th Street estate, despite losing an effort to gain zoning approval for the events.
Read More
It was a rare off-month for the market, which has experienced year-over-year sales increases in 27 of the past 32 months.
Read More
The former research facility in Morgan County reopened in 2012, after being shuttered 24 years, with a new focus on public engagement and education.
Read More
The Colts training camp is rolling, but just who are these guys? The coaches, not the players.
Read More