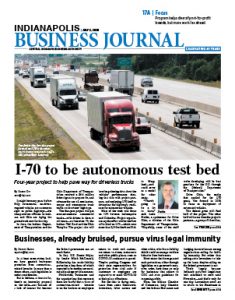 JULY 3-9, 2020
Kurt Christian has the latest on the roadwork under way along State Road 37 in Hamilton County, which officials already estimate will go $47 million over budget. The kicker is that local residents will be responsible for picking up the cost of the overruns. Susan Orr reports that Indiana and Ohio have received grants to study and advance the use of semi-autonomous trucks traveling on I-70 between Indianapolis and Columbus. And Anthony Schoettle has a little ditty about the local music instruction company, Piano in a Flash, which recently saw its revenue more than triple practically overnight. You might know Scott Houston from the PBS show "The Piano Guy," but it took a pandemic to push the popularity of his online lessons to new heights.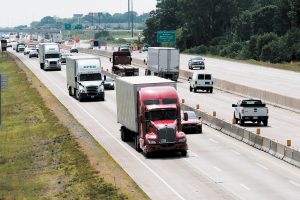 It might be many years before fully autonomous vehicles are a common sight on public highways—but transportation officials in Indiana and Ohio are laying the groundwork now for that day.
Read More
Businesses and the organizations that represent them fear a wave of coronavirus-related lawsuits as employees return to work and customers return to stores, restaurants and other public places.
Read More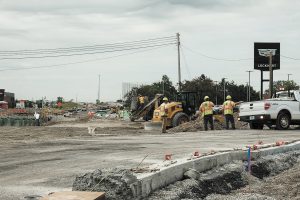 Officials are estimating the corridor improvements will run $47 million over the project's original $124 million budget.
Read More
Team Indiana is meant to give its members—about three dozen tourism and sports organizations across Indiana—better access to resources that will get the attention of sports governing bodies that decide where to play events.
Read More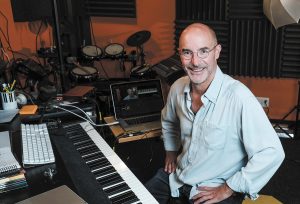 The pandemic has been a boon for Indianapolis-based Piano in a Flash, which teaches adults how to play the piano using a simplified version of sheet music.
Read More
Dr. Manasa Mantravadi, a pediatrician at Riley Hospital for Children and mother of three, makes a line of stainless steel children's dishes that have been hyped by chef and television star Rachael Ray.
Read More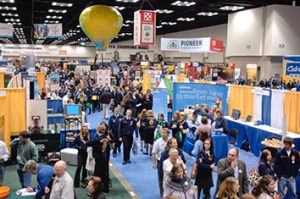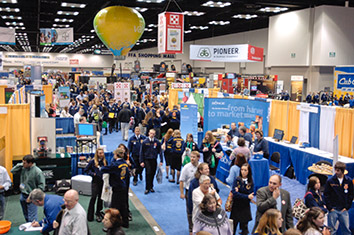 The agriculture-education group cited lingering concerns over the coronavirus pandemic for scuttling the four-day event, which last year brought more than 68,000 people downtown.
Read More
Pattern89, which uses an artificial intelligence-driven platform to help customers improve results from paid social media programs, has raised a total of $7.5 million in venture and growth capital since its launch.
Read More
Monday's ruling followed a huge uproar from ratepayers and elected officials, who widely criticized utilities for their request to charge customers for electricity they didn't use when demand slowed down during health crisis lockdowns.
Read More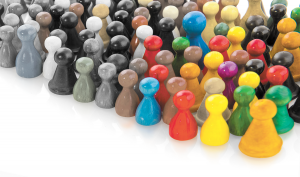 Four years ago, CICF and the Indianapolis Foundation launched a pilot program to try to diversify local not-for-profit boards. Here's the impact.
Read More
In the first year of his second term, the mayor has an opportunity to make rebuilding downtown in a way that's economically inclusive his signature achievement in office.
Read More
From the presidential election to the future of downtown, many important decisions lie ahead in this unusual year.
Read More
In today's highly polarized America, an individual's self-identification as Republican or Democrat has come to signify a wide range of attitudes and beliefs not necessarily limited to support for a political party. Affiliation with a political party has made Americans' increasingly tribal social identities most predictive—and most consequential.
Read More
Creating new businesses and expanding opportunities for existing Black-owned businesses are key ways to invest in the Black community and help us fight for racial equality.
Read More
Culture, we all know, eats strategy for breakfast. And yet, leaders often focus on the tangible, more measurable elements of their strategy they can comfortably see better—ignoring the softer, less visible aspects that make organizations truly healthy.
Read More
Much of the time, investors are rational and the stock market is understandable and makes intuitive sense, But when fear or greed takes hold of the steering wheel, anything can happen.
Read More
One overwhelming statistical fact is that deaths attributable to the COVID-19 virus are age-related.
Read More
You shouldn't be allowed to emit your saliva into a public space during a pandemic of a disease that is transmissible by aerosol because it's a public health issue.
Read More
Union collective bargaining agreements are protecting the few bad police officers, to the detriment of all of our safety.
Read More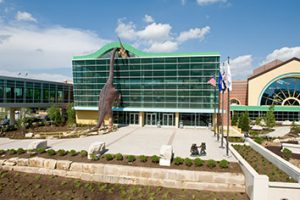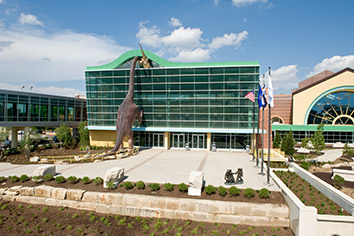 The Children's Museum said it is projecting a loss of $4 million to $7 million in 2020 because of the three-month health crisis closure.
Read More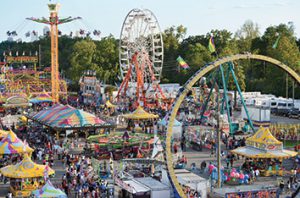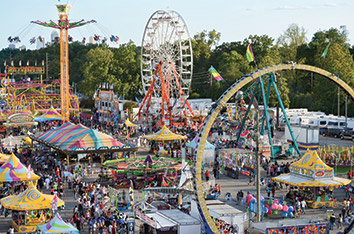 The Indiana State Fair has been called off this year, but the fairgrounds will still feature dozens of rides and vendors selling fair food this summer.
Read More
Called "You've Earned It," the campaign seeks to boost Indianapolis' tourism industry, which has been deeply hurt by the COVID-19 pandemic and related shutdowns.
Read More
IBJ took top honors from the Alliance of Area Business publications for best coverage of local breaking news, best local coverage of national news, and best specialty e-newsletter.
Read More
The $11 million five-story project, called The Passage, would include support services and amenities to help tenants with disabilities get jobs and learn to live independently.
Read More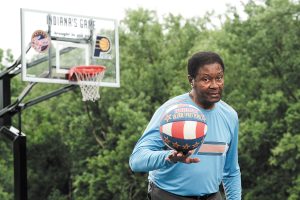 Indiana's oldest living Mr. Basketball, now 86, shares his passion for the game and life lessons at a park not far from the outdoor court where he got his start.
Read More