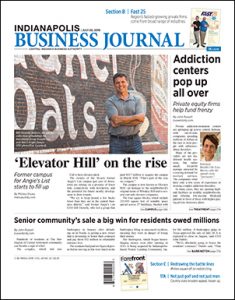 JULY 5-11, 2019
We know that Susan Brooks has opted not to run again as U.S. representative for Indiana's Fifth District, but there's less clarity over how that will affect Indiana's influence in Washington. Lesley Weidenbener reports that seniority isn't nearly as big a deal in Congress as it used to be. Also in this week's issue, Samm Quinn examines how Chris Jensen, Noblesville's mayor-elect, plans to address the classic question of how to encourage growth without damaging the character of the area and overloading city services. And Susan Orr explores how Carmel-based Protective Insurance Corp. plans to regain its footing after leadership changes and a number of large court verdicts it was required to pay.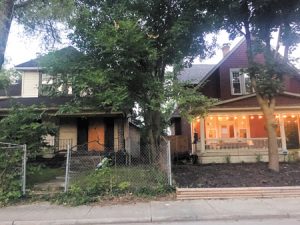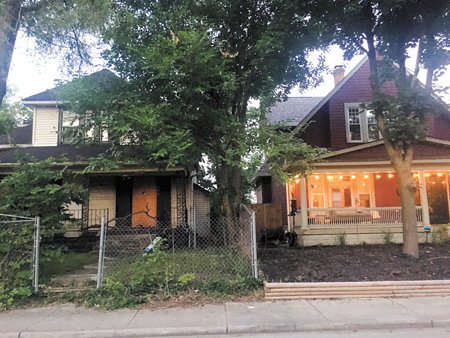 In a quest to create permanently affordable housing, about 25 Indianapolis community groups and development corporations have formed the Community Land Trust Coalition.
Read More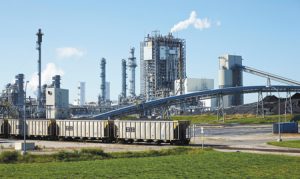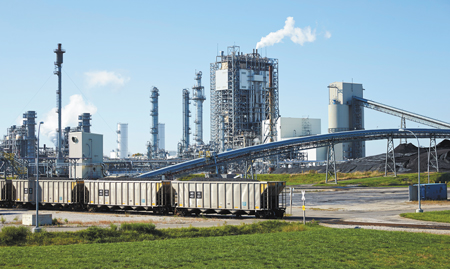 The utility says it wants to keep most of its coal-fired plants in Indiana running through much of the next decade, while gradually investing in wind, solar and other renewable energy sources.
Read More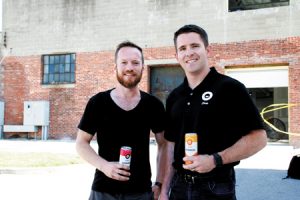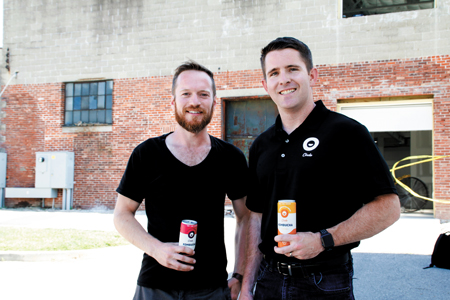 Indianapolis-based beverage maker Circle Kombucha wants to sell its signature product—carbonated, fermented tea—throughout the Midwest.
Read More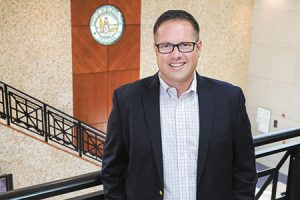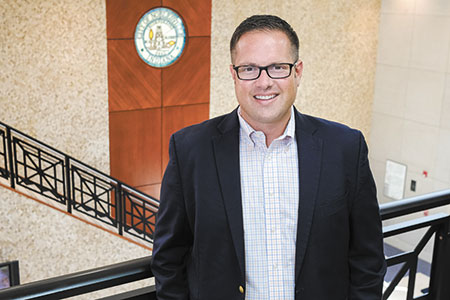 But first—Chris Jensen said—the city needs to take steps that will help guide and keep a handle on the coming influx of residents and businesses.
Read More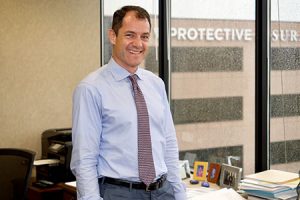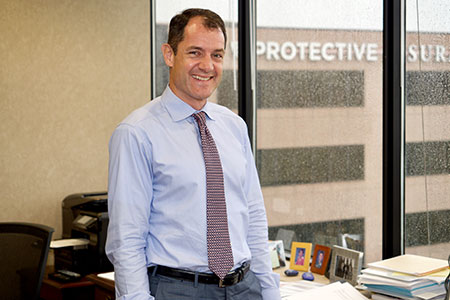 Industry-wide challenges led Carmel-based Protective Insurance Corp. to a $34.1 million annual loss last year, its biggest in decades.
Read More
The 47-year-old told IBJ he hopes to make the most of what he learned in Germany—where he grew up and got his start in hospitality—as well as in Dublin, Phoenix and Virginia, with hopes of adding some authentic German flair to the hotel's specialty menus.
Read More
The move comes as Cummins, long known as a diesel engine powerhouse, expands its efforts in alternative powertrain technologies.
Read More
Purdue's 50th anniversary celebration of the Apollo 11 landing will take place July 18-20.
Read More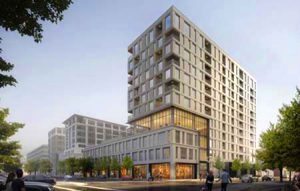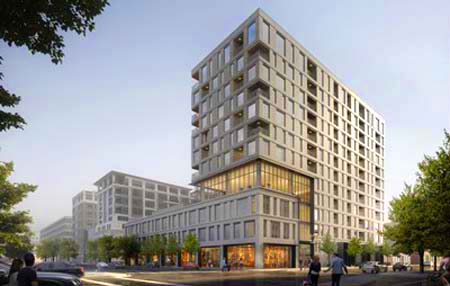 Under a proposed deal, the Boston-based developer of the 11-story project would receive a portion of the increase in property tax revenue generated by the project in order to pay off the bonds.
Read More
More than 800,000 customers of Duke Energy Indiana could see their monthly bills jump if the utility receives state permission to increase rates for the first time in about 15 years.
Read More
IBJ took top honors from the Alliance of Area Business publications for best coverage of local breaking news, best local coverage of national news, and best specialty e-newsletter.
Read More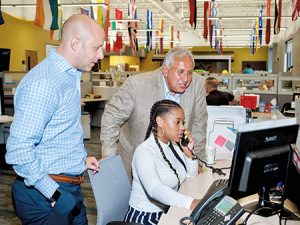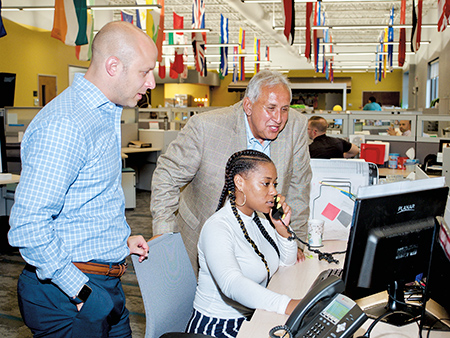 Morales Group is trying to combat the manufacturing skills gap by training workers and then making its associates feel valued and part of a team, thus making such careers more desirable and attainable.
Read More
That might come as a surprise to those who associate the annual event with its higher-profile entertainment, like concerts, celebrity basketball, films and much more. But, in fact, many companies also use IBE's business conference and exhibitor event to network or access capital.
Read More
We don't expect Hamilton County to become a hotbed of liberalism. Nothing in the county's past or present suggests that could or should happen. But Democrats should be able to offer legitimate alternatives to the dominant party.
Read More
IBJ will moderate a debate between incumbent Joe Hogsett and challenger Jim Merritt about the city's most pressing issues.
Read More
Indianapolis is making impressive strides in modernizing its approach to criminal justice. The mayor and council should continue that progress by examining the negative impact of imposing "user fees" on low-level offenders.
Read More
By elevating the stories of those whose generosity has been overlooked, we can learn, achieve dignity, and find ways of crafting new solutions for re-weaving our frayed social fabric.
Read More
While not every purchase will bring great happiness, five principles of money will help answer, "Am I getting the biggest bang for my buck?"
Read More
Extending overtime pay to millions of Americans who aren't currently eligible will burden millions of American businesses. But workers probably stand to lose the most.
Read More
If you come across as a competent and caring person of character in all your communications, you'll keep enhancing and building your credibility—which, in turn, enhances the credibility of your company.
Read More
As a lay member of both the 2017 and 2018 Alcohol Revision Commission, I welcome Beverly Gard's comments regarding the two sessions to which I was appointed by Sen. David Long.
Read More
By shining a light on the Clubhouse, he has enlightened IBJ readers and hopefully the community at large to its noble mission and its need.
Read More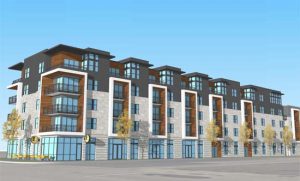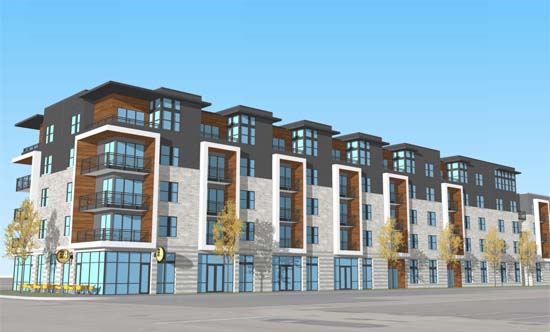 Indianapolis-based BWI LLC is requesting a city property tax break for the 97-unit development that would save it $1 million over 10 years.
Read More
Ryan Kitchell oversees a wide variety of business operations at the state's largest health system. His departure comes as IU Health is in the midst of numerous capital projects.
Read More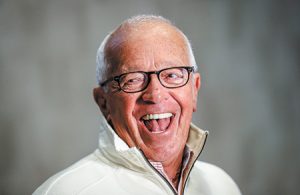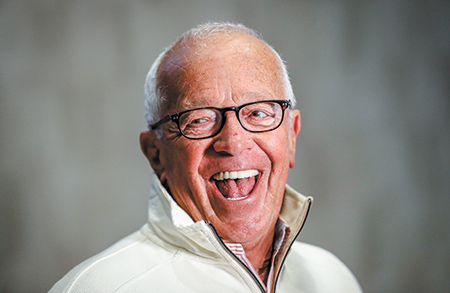 The Hall of Fame Cincinnati Reds announcer, about to hang it up after 46 seasons, reflects on how it all started.
Read More