JUNE 26-JULY 2, 2017
Indiana might be landlocked by most definitions but its waterborne cargo traffic still ranks 11th in the nation. Susan Orr reports that its position might rise if the state expands its port system as planned. Also in this week's issue, Lindsey Erdody examines how a little-known consultant who lives outside of New York City promotes the city of Carmel to the national and global media. And in A&E Etc., Lou Harry reviews the new Fountain Square eatery Sidekick's Pizza.
The companies say the drug, now in late-stage clinical trials, could be more effective for pain treatment than opioids—a dangerous category of pain killers that includes hydrocodone, morphine and fentanyl—without the abuse potential of such medications.
Read More
In all, the city has paid Rob DeRocker $809,900 in base contract fees, plus nearly $40,000 for travel expenses since 2010, for a total near $850,000.
Read More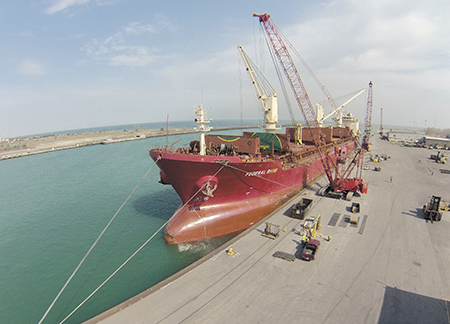 Already, ports in Jeffersonville and Mount Vernon move goods to and from Indiana along the Ohio, downstream to the Mississippi River and out to the Gulf of Mexico.
Read More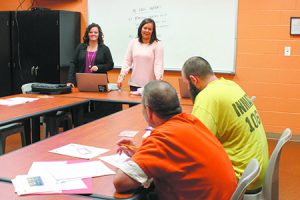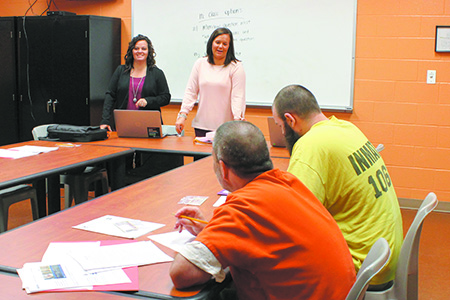 The five-week Transitioning Opportunities for Work, Education, and Reality program, known as TOWER, began in April and aims to reduce the rate of inmates' returning to the county jail.
Read More
Norris Cunningham, who has been Hall Render's health care litigation practice group leader, will become a shareholder and name partner at the Katz firm, which will be renamed Katz Korin Cunningham.
Read More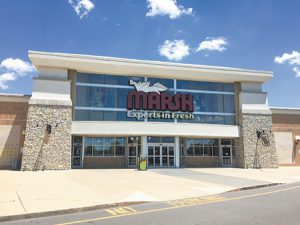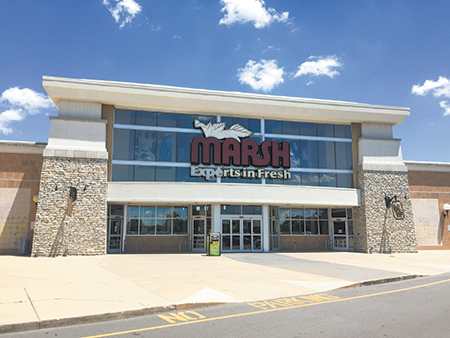 Rather than featuring long, tall aisles like traditional groceries, the new-format stores featured a courtyard in the center with a dozen "boutiques" around the perimeter, each selling a certain category of goods.
Read More
The owners of the Indy Fuel professional hockey team and Indianapolis-based developer Gershman Partners announced plans Monday to team up on a $40 million-plus sports, family entertainment and hospitality complex on 60 acres along Interstate 65 in Greenwood.
Read More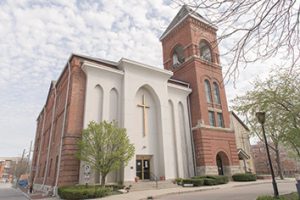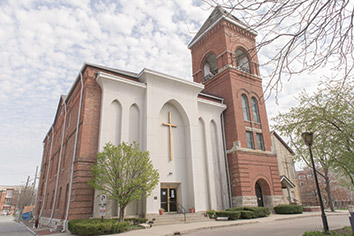 The bonds would help finance development of a hotel complex on the site of Indianapolis' oldest African-American church, as well as a five-story apartment and retail project near the base of Massachusetts Avenue.
Read More
The owner and the director of compliance for Noblesville-based Pharmakon Pharmaceuticals Inc. have been charged with multiple criminal counts related to the sale of over-potent compounded painkillers that sickened at least three infants.
Read More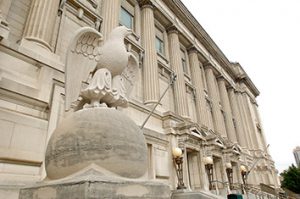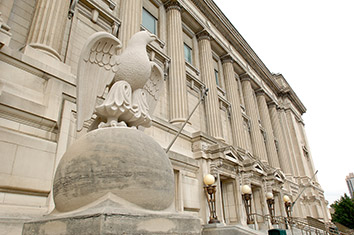 The city of Indianapolis is going back to the drawing board in its quest to redevelop Old City Hall after a proposal to turn the historic downtown property into a 21c hotel fell apart.
Read More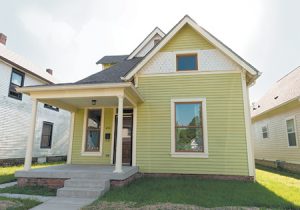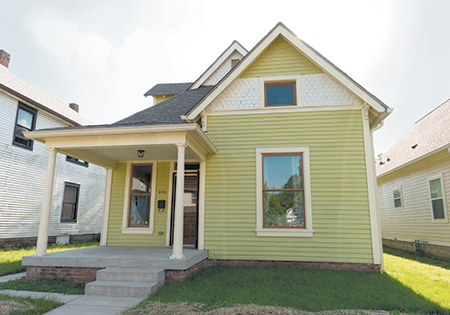 Most of the homes not-for-profit NEAR develops in the area are priced below market and sold to lower-income buyers. But it has constructed a handful of houses aimed at market-rate buyers, demonstrating the faith it and other builders have in the neighborhood.
Read More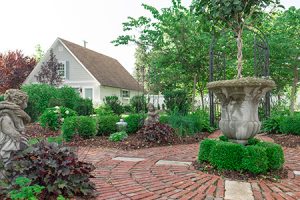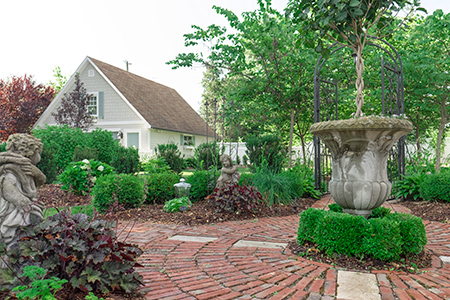 Jane and Terry Fleck wanted to create a respite with Old World charm and a formal garden.
Read More
A six-month-long study of development scenarios along a 10-mile stretch of Mount Comfort Road is feeding local leaders with data on potential projects and helping guide land-use decisions.
Read More
The second half of 2017 is packed with great opportunities for learning and networking.
Read More
Ninety-five years ago, 10 civic-minded women came together to form the Junior League of Indianapolis.
Read More
There is a continued push for national privatization of our kids' education through voucher expansion, which takes away already scarce resources from neighborhood public schools.
Read More
The SEC has announced enforcement actions against 27 individuals for collecting secret compensation on stock promotion schemes that were disguised as unbiased investment research.
Read More
Sometimes paying for something is better than getting it for free. Enter private enterprise.
Read More
According to the U.S. Department of Energy, buildings are responsible for 73 percent of all electricity consumption in the U.S., with about half of that coming from commercial buildings.
Read More
Don't let the scary monster get you down. Stand up and fight for the right to be heard.
Read More
The Indiana Department of Insurance has yet to approve the insurers' proposed higher rates, which will be for those buying individual plans on the Affordable Care Act marketplace next year.
Read More
The route is one of 28 new routes that the Las Vegas-based airline plans to launch this year.
Read More
In its first round of institutional fundraising, Fishers-based Fuzic secured backing from High Alpha, Allos Ventures and Hyde Park Venture Partners.
Read More