MARCH 1-7, 2019
The Indy Eleven appears to face long odds in landing a Major League Soccer franchise, a requirement the team needs to meet under pending state legislation to get more than $100 million for a stadium. Anthony Schoettle reports on the obstacles in the team's way. Also this week, Greg Andrews has a terrific piece about the final days of Indianapolis-based HHGregg Inc. and allegations that it continued to take customer deposits on merchandise long after executives had cause to doubt it could fulfill the orders. And Susan Orr reports that hundreds of current and former members of the military have filed lawsuits against an Indianapolis maker of earplugs that were supposed to protect them from explosive combat noise.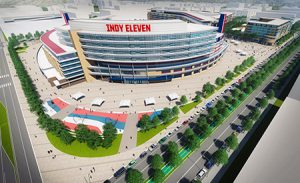 Legislation passed by the Indiana Senate makes money for a soccer stadium available only if the city gains a Major League Soccer franchise—but that same legislation could make it more likely the MLS gives it a team.
Read More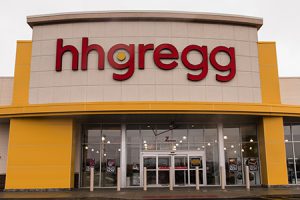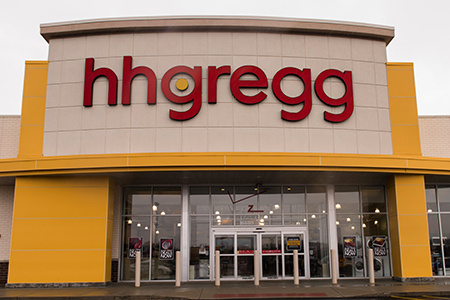 The suit charges that accepting the deposits at a time HHGregg's tailspin cast doubt on its ability to provide the merchandise saddled the company "with tens of millions of dollars in unwarranted and unnecessary liabilities and recklessly caused the permanent destruction of the company's value as a going concern."
Read More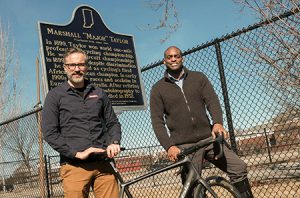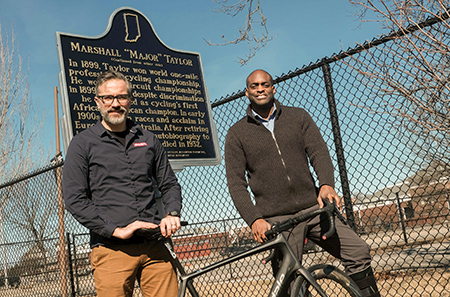 The African-American cyclist—who took the world by storm at the turn of the 20th century is finally receiving the national admiration he never garnered while alive.
Read More
The city of Fishers has released a study that says constructing a trail on the Nickel Plate Railroad corridor would cost at least $20 million more if the development maintained a rail line alongside the trail.
Read More
More than 200 current and former members of the military from multiple states have filed federal and state suits against the parent of Indianapolis-based Aearo Technologies LLC in recent weeks.
Read More
In four years, the Indianapolis office of the job-candidate-recruiting software company has grown from one employee to 30.
Read More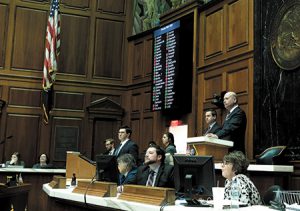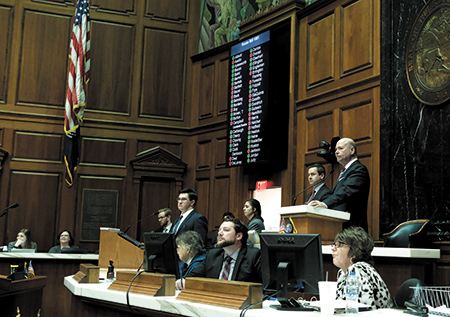 The first half of the legislative session was generally quiet (save an emotional debate about a hate-crimes bill) but that might just be the calm before the storm.
Read More
The ordinance as originally proposed included a controversial provision that would have reversed the city's ban on digital billboards, but the provision was removed earlier this month.
Read More
The company cooks, purees and freezes fresh baby food at the Circle City Industrial Complex and sells it online and at the Carmel Farmers Market.
Read More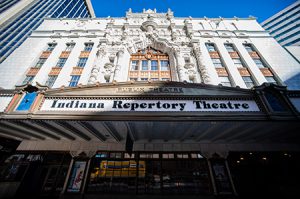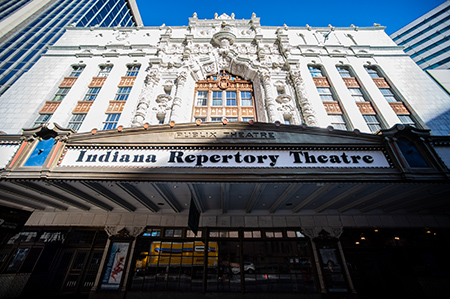 The Indiana Theatre building, which opened in 1927 as a movie palace topped with a ballroom, had been in need of TLC for years.
Read More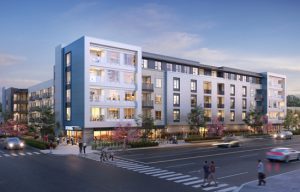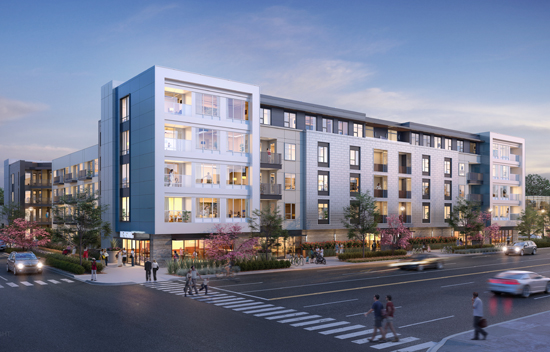 Milhaus' 175-unit project, dubbed The Grid, will also include a 180-space parking garage and an enclosed outdoor courtyard with kitchen and lounge areas.
Read More
Kevin Hunt, 50, is assuming the presidency from Mike Dilts, 63, who remains CEO and chairman.
Read More
The project in suburban Detroit will include 500 apartments, a 200-room hotel, 20,000 square feet of retail and dining space, and a 30,000-square-foot grocery.
Read More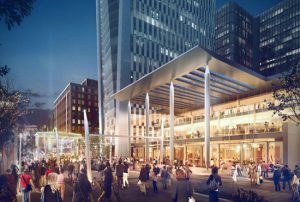 Hilton selected Indianapolis as one of three markets for its new Signia line. The hotel is a key component of efforts to beef up downtown's capacity to host large events and conventions.
Read More
The Indianapolis-based retail real estate firm hopes to pay down debt, improve the quality of its assets and focus on preferred markets. Its shares fell on Wednesday after it revealed the plan and underwhelming quarterly results.
Read More
Last fall's state-commissioned report on Indiana's tourism industry was upbeat, declaring "there is no single overt or monstrous problem that needs to be solved within the state's tourism framework." That's the nature of state reports—no one wants to cast aspersions on the gains achieved by managers and rank-and-file employees in the state's Office of Tourism […]
Read More
AgriNovus working to help Indiana capitalize on natural strengths.
Read More
This is the fourth year Indiana's legislators have been asked to enact a bias-crimes bill. As proponents have pointed out, ours is one of only five states without such a law. As the business community has testified, the impression that Indiana is a state unfriendly to minorities—an impression that "went viral" during Gov. Mike Pence's […]
Read More
How the New York collapse transpired was unique to that location and those facts, but it provides a meaningful lesson for the Hoosier state.
Read More
State Rep. Carey Hamilton's ideas to improve voter access in Indiana are common sense ideas, all well-proven in other states.
Read More
The Division of Forestry, staffed by real foresters, has no intention of liquidating our state forests. That would make no sense. The forest products industry gains nothing by lowering hardwood values and cutting away their futures.
Read More
What if you could give hope to a sick child? Or save a baby's life? What if you could arrest childhood cancer? These are questions we are posing as Riley Children's Foundation launches "Be the Hope NOW: The Campaign for Kids." As one of the nation's leaders in pediatric medicine, Riley Hospital for Children at […]
Read More
I read Maggie Phelps' recent In the Workplace column [Let's become better-quality volunteers, Jan. 4] with great interest. Although she briefly touched upon a not-for-profit's responsibility, I do not think she presented the case impartially by looking through the eyes of the volunteer. I have volunteered repeatedly for very worthy causes—from the Pan Am games […]
Read More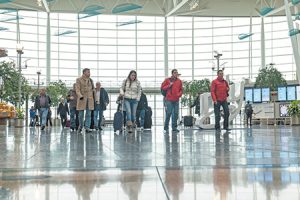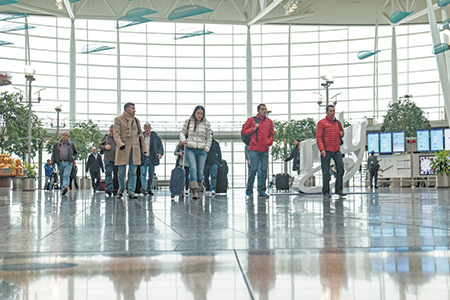 Growth in international airline traffic, fuller planes and the addition of 500 flights by Allegiant Air helped led to record passenger traffic at Indianapolis International Airport in 2018.
Read More
Allison Transmission Holdings Inc. saw sales rise 10 percent in the fourth quarter, capping a record year for the Indianapolis-based manufacturer.
Read More
Rolls-Royce announced Monday that it intends to bid on the Air Force's B-52 bomber re-engining program, which would extend the fleet's life until 2050.
Read More
The funds will allow the city to start a pilot job program for would-be panhandlers, offering work on projects like graffiti abatement, downtown cleanup or beautification. 
Read More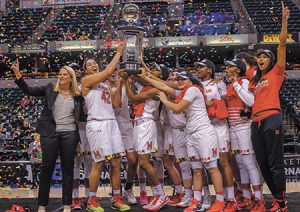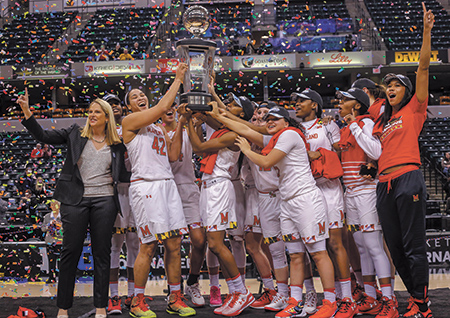 Next year's hoops smorgasbord will be unlike anything the city has ever seen.
Read More