MARCH 14-20, 2016
Sen. Luke Kenley, R-Noblesville, helps hold the purse strings to the $30 billion state budget, which for some folks might feel like a noose. But Kenley, Senate Republicans' chief budget writer, is an expert at pulling strings and drawing the line, as Hayleigh Colombo write in her profile of Kenley. Also in this week's issue, Scott Olson charts the boom in breakfast spots in central Indiana, and Anthony Schoettle explains why crisis communications guru Myra Borshoff decided to hang out her shingle again after retiring in 2014.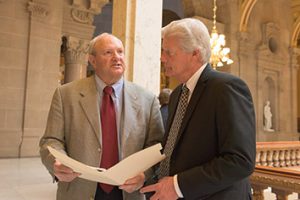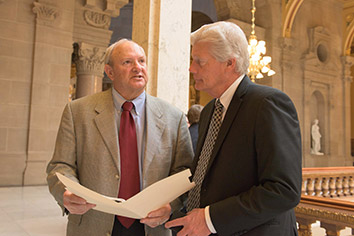 Kenley, a former grocery store owner who was first elected in 1992, said he is running for office again because he wants to work on a long-term funding solution for shoring up Indiana's roads and infrastructure.
Read More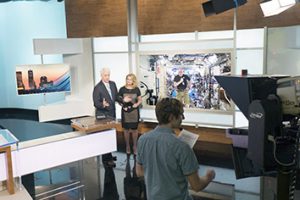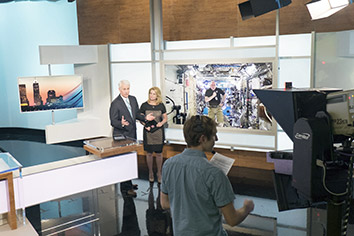 In television, size matters—and station operators nationwide are in a mad rush to get bigger faster.
Read More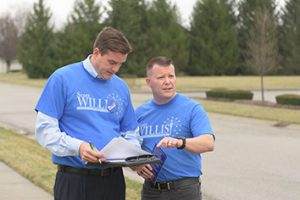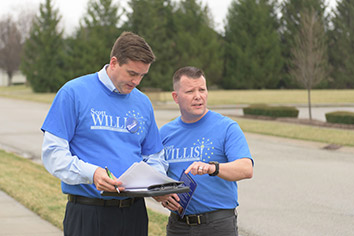 Westfield resident Scott Willis says it's not an ideal time for him to be running for an Indiana Senate seat. But after he spent time in the fall canvassing the 20th district, he decided he couldn't keep waiting to see if six-term Republican Sen. Luke Kenley would retire.
Read More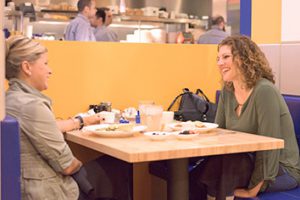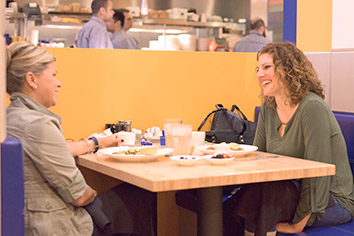 Breakfast chains a step above the likes of Bob Evans and Cracker Barrel are finding Indianapolis as comforting as a stack of blueberry pancakes.
Read More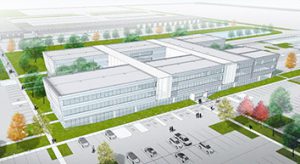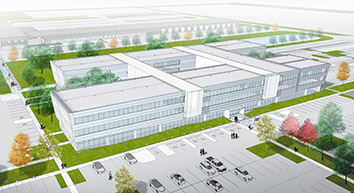 Publicly traded Celadon Group Inc. has had its headquarters at East 33rd Street and Mitthoeffer Road in Indianapolis since 1996. The company is looking elsewhere because that 40-acre site has no room for expansion and is landlocked.
Read More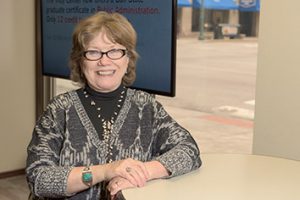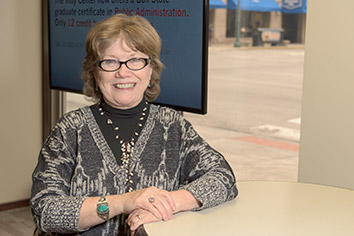 After a one-year hiatus, Borshoff is taking on high-profile clients again—but this time not for the agency she founded in 1984 that still bears her name.
Read More
CEO Scott Durchslag told analysts he will reinvigorate growth by dropping the paywall, which he said will open the floodgates to a deluge of new customers.
Read More
The sameness of our downtown grid presents challenges for the city center.
Read More
IEDC's decision to leave all three winning regions in limbo about funding meant many more cheerleaders when the issue went to the General Assembly.
Read More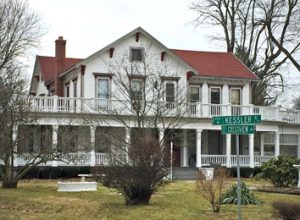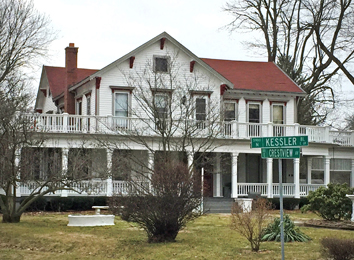 The 19th century, country-style estate—once owned by a Vonnegut—has been empty since 2013.
Read More
An apparent fallout last year between Jenny Vance and Bill Johnson—two of the area's better-known tech entrepreneurs—led the business partners to file lawsuits against each other last week.
Read More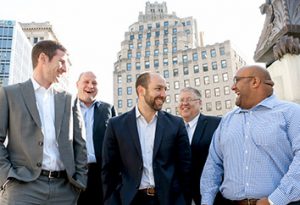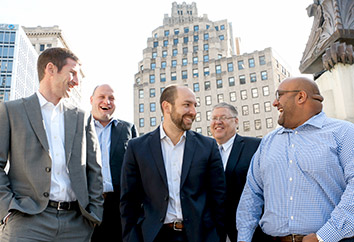 The eight-year-old firm is set to break ground in the spring on a $45 million medical facility in Mishawaka for the U.S. Department of Veterans Affairs, is partnering with Old Town Development to build a $33 million headquarters for Allied Solutions LLC in Carmel, and soon will build a $20 million office building for Stanley Security in Fishers.
Read More
Try your hand at these favorite crossword puzzle clues.
Read More
The Indiana Biosciences Research Institute's focus on diabetes and metabolic diseases dovetails with one of the IU School of Medicine's scientific research priorities.
Read More
Transportation barriers can create heightened challenges for marginalized populations, including many young black men.
Read More
As usual, Berkshire Hathaway CEO Warren Buffett's annual letter to shareholders contained both timely commentary and timeless investment wisdom, delivered with wit, simplicity and humility
Read More
Tariffs provoke retaliation. Pretty soon you're in a trade war. The objective of protecting American jobs winds up costing many times more jobs than the ones you set out to protect.
Read More
The article as it was originally written—and eventually changed after we objected—gave readers the impression that Carmel's creation of the bond bank was done incorrectly and possibly illegally. There was not enough research done to verify this inaccuracy.
Read More
The expansion marks the first time Green BEAN has added more than one metro market at a time to its growing service territory.
Read More
A former accounting manager at Carrier Corp. in Indianapolis has been sentenced to federal prison for embezzling more than $1.2 million from the company, U.S. Attorney Josh Minkler announced Wednesday.
Read More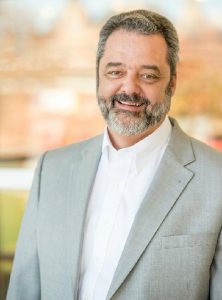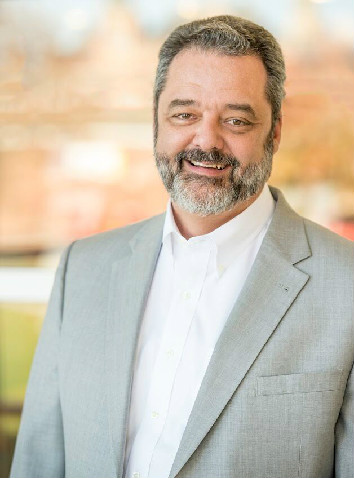 D. Mark McCoy will become the 20th president in the private, liberal arts college's 179-year history July 1.
Read More
Athlete's Business Network, which wants to build a $500 million medical complex at the airport, had listed Scott Gorman as president of its substance-abuse unit. His name was removed after IBJ reported he did not hold a state license in addiction recovery or a college degree.
Read More
Allegiant will start offering the year-round flights between Indianapolis International Airport and Jacksonville International Airport on June 2.
Read More
The Carmel-based software firm announced plans Thursday to move into a new headquarters and add 70 highly paid employees over the next five years. Citimark is developing the three-story office building along the North Meridian corridor.
Read More