MAY 11-17, 2018
There are 36 zip codes in Marion County, and 46220 and 46218 are just a short jog apart. But their fortunes couldn't be more different. In terms of incomes and property values, they've been straying further and further apart since 2000. They exemplify the growing gap between the affluent and poor in Indianapolis. This week, Hayleigh Colombo kicks off her series "One City, Worlds Apart." Also in this week's issue, Anthony Schoettle explains how the "Bob & Tom Show" is trying to change with the times. And John Russell explores how Eli Lilly and Co.'s push into cancer drugs is playing out in its TV advertising.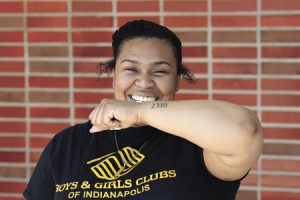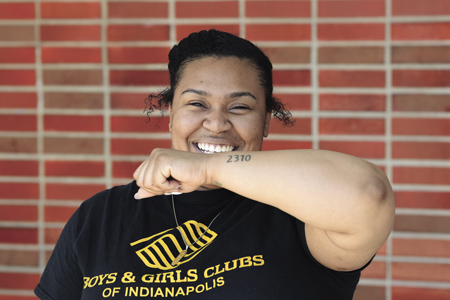 Median household incomes have dropped in a full third of Indianapolis ZIP codes since 2000. Inequality is growing across the city.
Read More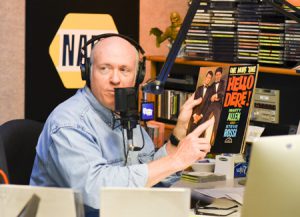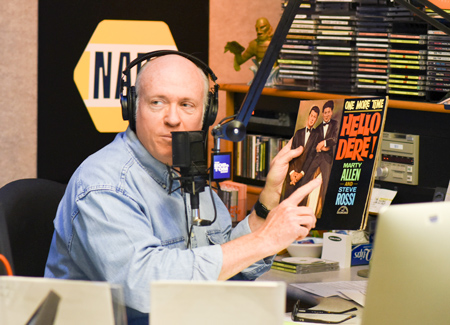 The 35-year-old "Bob & Tom Show" might have a few gray hairs these days, but the morning radio show's star and owner said it's nowhere near retirement.
Read More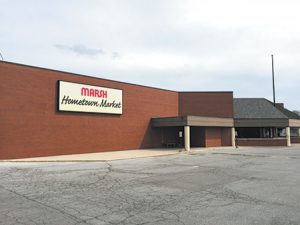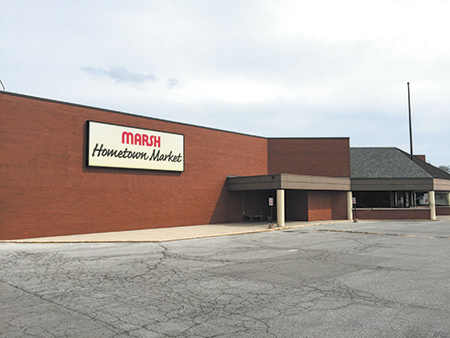 Tens of millions of unsecured claims will go unpaid when the Indianapolis-based grocery chain completes its liquidation in bankruptcy court.
Read More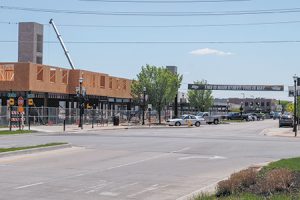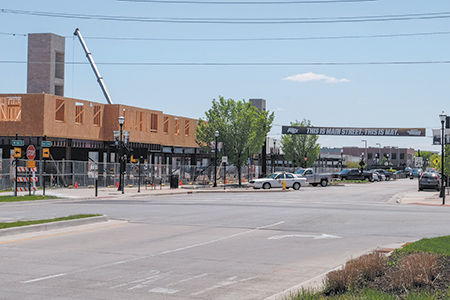 Town officials in 2008 began an aggressive play to turn the world-famous oval into an economic engine that runs year-round by creating a retail and entertainment district along Main Street.
Read More
The not-for-profit that helps low-income Hoosiers get health care coverage and social services lost $60 million in 2016 and cut about 80 jobs last year.
Read More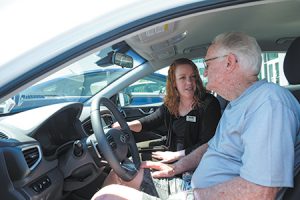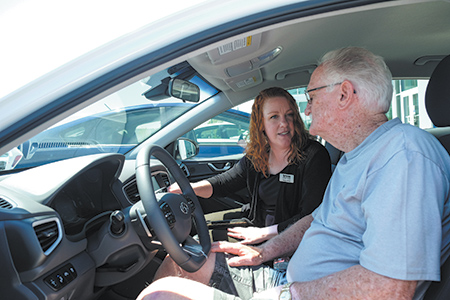 The local car dealerships Hoosiers have long visited when shopping to buy a set of wheels could bear new names in coming years as aging owners look to sell off their businesses.
Read More
Ray Boomhower has written 12 books about the state's history, ranging from Robert F. Kennedy's presidential campaign in Indiana to biographies of journalist Ernie Pyle and astronaut Gus Grissom.
Read More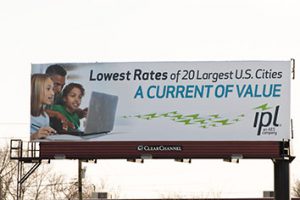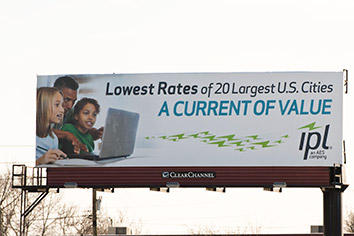 Democrat Jared Evans said the council members are hoping to "raise awareness" about the issue and persuade state regulators to drastically reduce the amount IPL raises its rates, "if they don't decline this altogether."
Read More
A ruling on Monday from the 7th Circuit Court of Appeals upheld a city ordinance that prohibits adult entertainment businesses from operating in certain areas.
Read More
But political experts say a Trump-centered strategy might not be the best move now that Mike Braun has won the GOP primary race and will face Democratic Sen. Joe Donnelly in the fall election.
Read More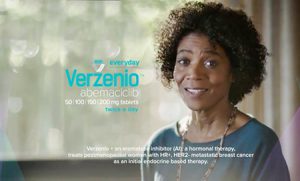 The ads for the metastatic breast cancer drug Verzenio show women in their 50s and 60s looking resolute and indomitable, surrounded by smiling friends and family.
Read More
If the company had in fact accomplished this automated, small-sample processing, then many labs across the world had just become obsolete.
Read More
A sampling of panelists comments at the May 4 Life Sciences Power Breakfast: COY: The problem … of keeping the talent that we are educating here in Indiana is multi-faceted, and I don't think that 16 Tech is the silver bullet that alone will solve the problem. It is a component of what needs to […]
Read More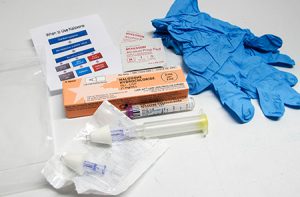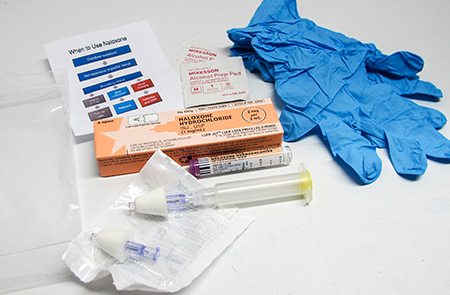 The fact naloxone is a prescription drug creates a hurdle for addicts and their families. In addition, many pharmacies and local health departments don't stock it, and not everyone can afford it.
Read More
Of course, there are no guarantees that Infosys' vision for its Indianapolis tech hub will pan out. But without the benefit of hindsight, it appears the city, state and airport authority waited for the right deal to come along.
Read More
Anti-semitic diatribes are met with silence by those who typically stand up to injustice.
Read More
Our growing coalition is defining a new vision for this critical infrastructure that joins a national movement that is repurposing aging urban interstates, just like ours, in ways that revitalize cities while still accommodating commuters and growing logistics traffic.
Read More
Through the U.S. Department of State's Experience America program, a delegation of more than 30 foreign ambassadors visited partners in central Indiana and met with the Indy Chamber and local business leaders to gain a deeper understanding of our business climate.
Read More
Whether they are called contractors, temporary workers, contingent workers, freelancers or other similar terms, gig-economy positions all fall under the umbrella of what is known as "alternative work arrangements."
Read More
A great way to improve your skills in any craft is to analyze the methods of other successful people in the field.
Read More
Universities and colleges, though they are not-for-profit enterprises, in many ways act like for-profit firms
Read More
A new ordinance is intended to reduce crime by cracking down on the owners of the hotels and motels that have higher numbers of 911 calls.
Read More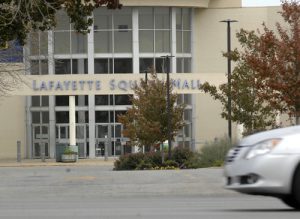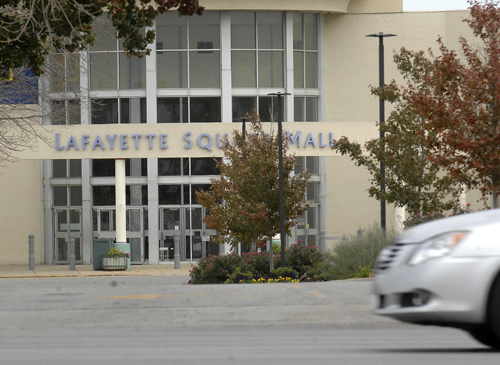 Leaders of a collegiate contest for real estate development elected the struggling west-side shopping center as a case study. The winning entry suggesting wiping the slate clean.
Read More
Juan Gonzalez, who was promoted from within, stepped into his new role at the bank Monday.
Read More
Sun King Brewery on Tuesday announced plans to fill the food hall in its soon-to-open tap room and distillery in Carmel with four independently-operated eateries.
Read More
The bill would further diminish local control of Gary and Muncie schools. The two districts have mismanaged finances for years.
Read More
The Indiana Transportation Museum has requested a judge grant a temporary restraining order to give it more time to move out of Forest Park in Noblesville and prevent the city from seizing its equipment and trains.
Read More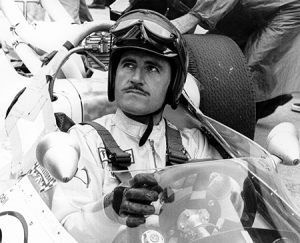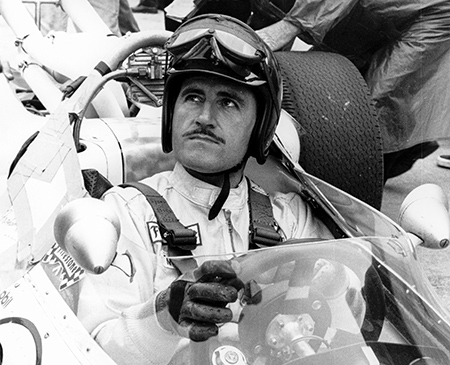 Here are 33 bits of trivia about past winners of the Indianapolis 500—one for each driver who will try to do it Memorial Day weekend.
Read More
The annual Danville event, returning for a fifth year May 18-20 celebrates a love for "The Andy Griffith Show," which ended its original run in 1971.
Read More