MAY 4-10, 2017
Infosys Ltd.'s U.S. expansion plans not only represent a dramatic change in fortunes for the former Indianapolis International Airport terminal. They're also a radical departure for the company's business strategy. Anthony Schoettle examines the risks involved. Also in this weeks issue, Susan Orr has the inside story on the twisty negotiations that led to the $558 million sale of Finish Line. And Scott Olson explains how IUPUI is sharpening its identity and the borders of its campus at street level.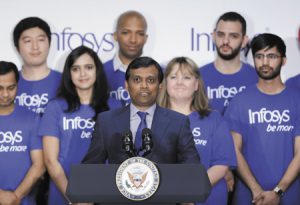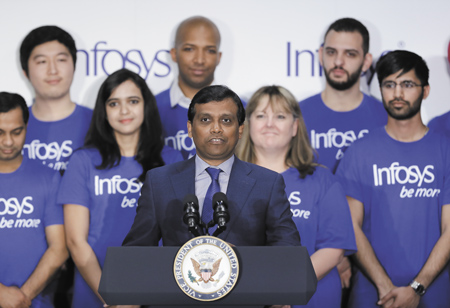 The company's U.S. hiring spree will bring its services closer to its sizable customer base in this country, although industry analysts said the change could increase costs and undercut profit.
Read More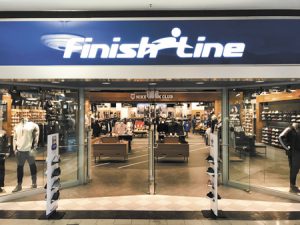 A new regulatory said Sports Direct International Inc., the United Kingdom-based sports-apparel retailer that was rumored for months to be on the verge of buying Indianapolis-based Finish Line, never actually wanted to buy the company.
Read More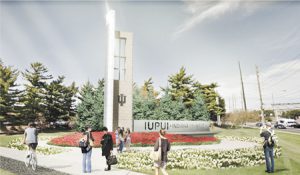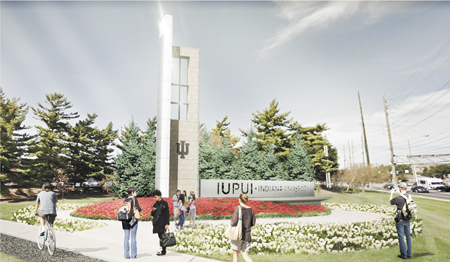 University officials have identified key entry points around the sprawling campus—two on the east side, two on the west and one to the north—where they want the signage erected.
Read More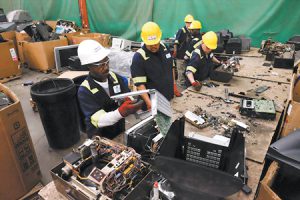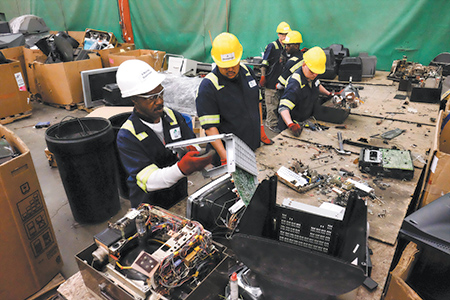 An 18-month legal battle continues to linger over RecycleForce as it attempts to begin raising money from donors to fund construction of a 105,000-square-foot building at Sherman Park.
Read More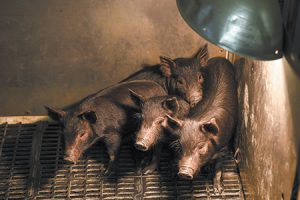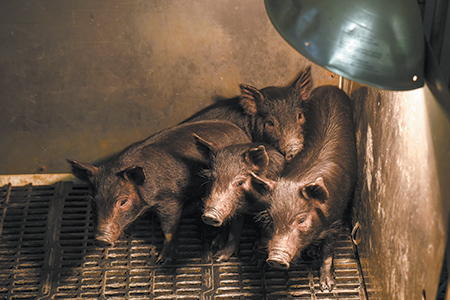 The newly built farm uses a high-fat, high-cholesterol diet to give animals heart disease and diabetes to help medical researchers find treatments.
Read More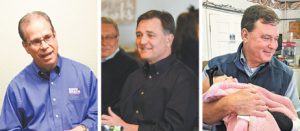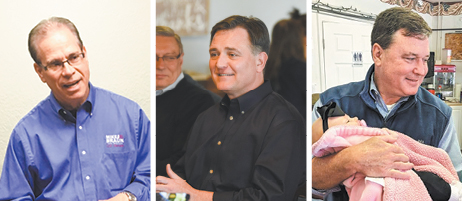 Three Republican challengers and the incumbent Democrat have raised nearly $22 million and spent nearly $14 million.
Read More
In December 2016, Brandon Smith stepped into some mighty big shoes. The 30-year-old Chicago native replaced longtime WISH-TV Channel 8 political reporter Jim Shella as host of "Indiana Week in Review."
Read More
A five-year, $7 million program is led and supported by a coalition of local health institutions, including Eli Lilly and Co., Fairbanks School of Public Health and Eskenazi Health. It is based on a model that Lilly has used in other countries.
Read More
Vacancy rates in both sectors continued to shrink in the first quarter as office and industrial tenants consumed more leased space.
Read More
The three Republican candidates running in the May 8 primary to unseat incumbent U.S. Sen. Joe Donnelly rely heavily on political consulting firms in the Washington, D.C., area or on the East Coast to steer their campaigns in Indiana.
Read More
David Simon, CEO of Indianapolis-based Simon Property Group Inc., says a "significant number" of tenants are underreporting sales, costing the nation's largest mall owner a lot of money.
Read More
The Indianapolis City-County Council on Monday passed a proposal 22-1 after no discussion that allows the city's former Department of Business and Neighborhood Services to transfer $1.2 million to buy 50 replacement vehicles.
Read More


The Larmans' fingerprints are all over Keystone at the Crossing—from The Fashion Mall at Keystone to a recently built $100 million mixed-use development.
Read More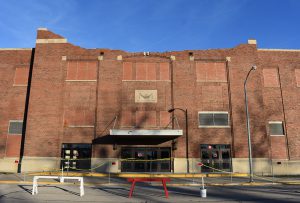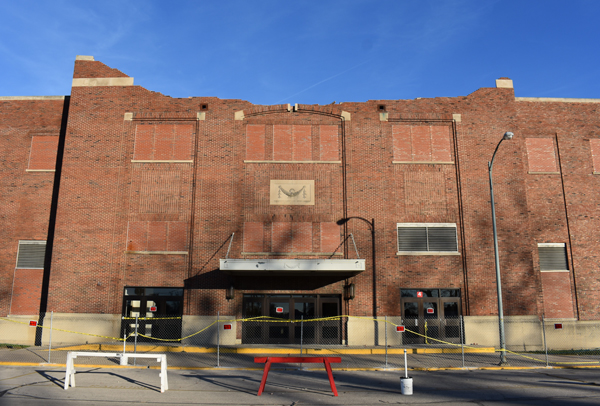 Indianapolis-based not-for-profit preservation group Indiana Landmarks released its list Monday, with nine new listings and one landmark repeating from last year's list.
Read More
Indianapolis needs time to consider its options—to think about whether interstates that bisect its core, divide its neighborhoods, and bring commuters in and out from the suburbs are what work for its future.
Read More
We're still too reliant on federal food programs, which could see massive cuts.
Read More
There is a new, distinctive addition to our local theater scene: Summit Performance aspires to produce "top quality theatre exploring the lives and experiences of women."
Read More
Accommodating safety, livability, economic development, connectivity, multi-modal transportation and aesthetics, all while being good stewards of taxpayer dollars, is a delicate balancing act.
Read More
A federal appeals court has acknowledged that permitting an employer to consider prior salary would allow it to benefit from the ongoing gender-based salary gap.
Read More
It's that time of year when all good citizens are supposed to do their duty and go to the polls and vote. And duty it is because, on a strictly cost-benefit basis, it makes no sense to be an informed voter.
Read More
Referring to picking stocks, Warren Buffett famously said, "Price is what you pay; value is what you get." As it turns out, the same can be said for betting the Derby.
Read More
Tax reform is accelerating the pace of business in Indiana. Business owners are hiring. They are investing in their businesses. They are making major capital expenditures.
Read More
What could possibly justify $2.9 million in municipal financing for this project, developer-backed bonds notwithstanding?
Read More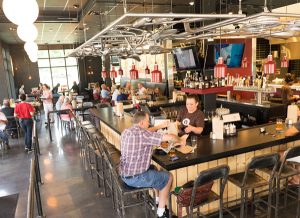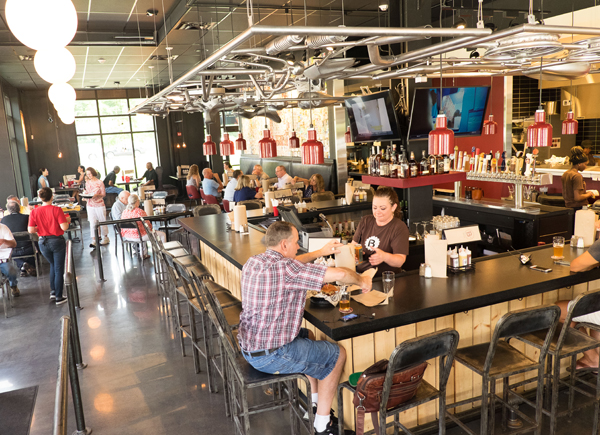 The restaurant, created by Food Network chef Michael Symon, opened in the high-profile Ironworks development in mid-2015.
Read More
More than 30 foreign ambassadors—representing countries across four continents—are scheduled to be in Indianapolis to learn about Indiana's economy and explore potential business relationships with Hoosier firms.
Read More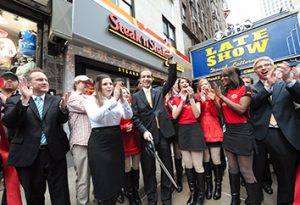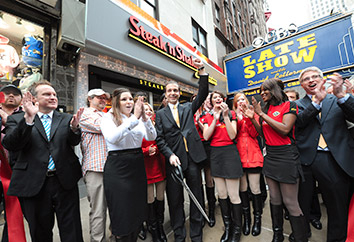 The parent of Steak n Shake will create two classes of stock, allowing Sardar Biglari to make acquisitions without diluting his voting control.
Read More
Editor Greg Andrews and artist Brad Turner took home top honors in the contest sponsored by the Indiana Professional Chapter of the Society of Professional Journalists.
Read More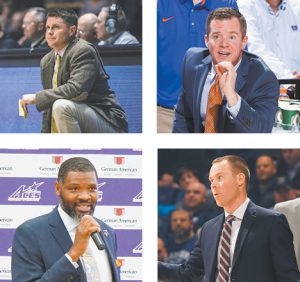 They'll lead their new basketball teams with lessons learned on the Hoosier hardwood and beyond.
Read More
Bes-Ben hats were an unusual combination of headwear, fashion statement and art. And now, 60 of the most whimsical works are on display at Newfields.
Read More