NOV. 9-15, 2018
When first revealed two years ago, the concept for The Yard in Fishers was pretty simple: a dining and entertainment complex with room for about a dozen restaurants and a hotel. As Samm Quinn reports, the project has evolved into something quite a bit bigger and more complex in its latter planning stages. Also in this week's paper, Anthony Schoettle explores what the death of Mari Hulman George could mean for the Indianapolis Motor Speedway and other holdings of Hulman & Co. And you can find 22 inspiring profiles for the local leaders honored by IBJ this year as Women of Influence.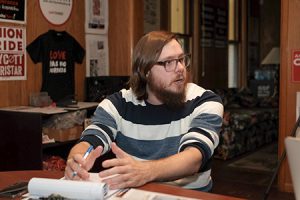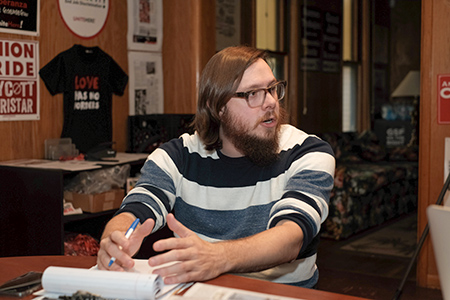 Nearly 650 Indianapolis-area janitors represented by the Service Employees International Union work for just eight firms that clean downtown office buildings.
Read More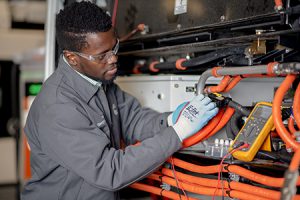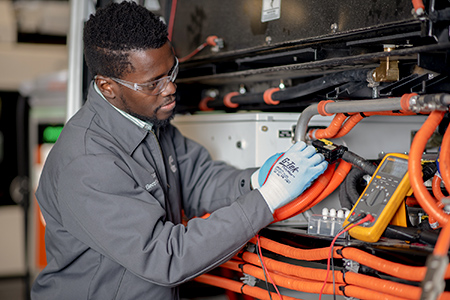 Columbus-based Cummins Inc. is doing a bit of a juggling act these days—staking its claim in the new realm of electric vehicles while keeping its legacy diesel business humming.
Read More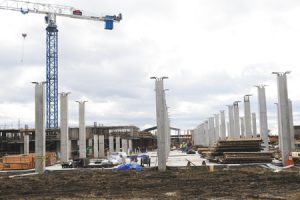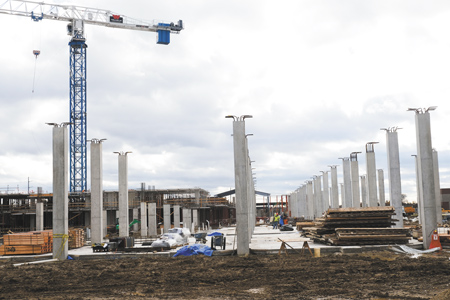 When The Yard at Fishers District was proposed in November 2016, it was billed as a culinary-centric development. But as the project has grown, so has the number of non-food-related tenants.
Read More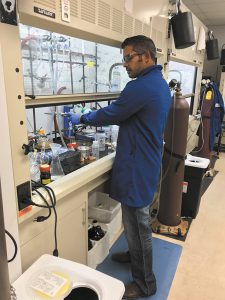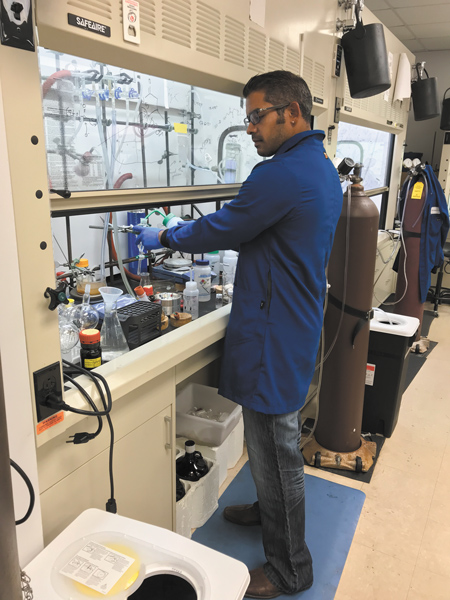 The escalation in per-share price—which far exceeds that of other recent deals involving Indiana public companies—reflects the unique nature of M&A in the pharmaceutical realm.
Read More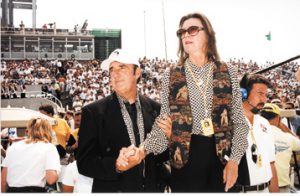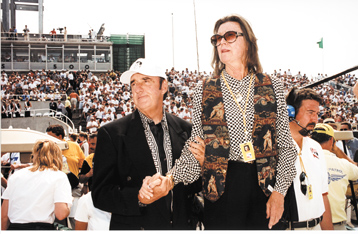 The Indianapolis Motor Speedway was not for sale before the Nov. 3 death of Mari Hulman George—the matriarch of IMS and IndyCar Series parent Hulman & Co. And it's not now.
Read More
Blake Johnson's new job is all about trying to make sure Indianapolis residents in their 20s and 30s seize the energy of the city. 
Read More
The Indianapolis City-County Council's Metropolitan and Economic Development Committee unanimously approved a proposal to buy the Oak Tree Apartments near 42nd Street and Post Road from Indy Diamond LLC.
Read More
The U.S. Olympic Committee is choosing to pursue the nuclear option for USA Gymnastics after the organization botched its rebuilding attempt in the wake of a sex-abuse scandal involving former team doctor Larry Nassar.
Read More
A panel of City-County Council members on Monday advanced a plan to provide Corteva Agriscience with incentives to maintain operations in Indianapolis, but not before several councilors expressed objections.
Read More
Democrats are questioning themselves after losing control of their Indiana U.S. Senate seat and making no gains in the U.S. House in the midterm election.
Read More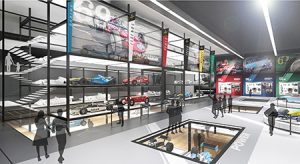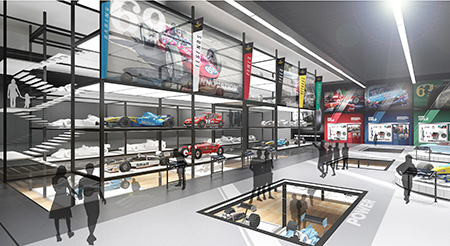 Planning for the project is still in the early stages but it's likely to cost tens of millions of dollars.
Read More
"A Buck-jumper," a painting by Frederic Remington, has been rehung in the Eiteljorg Museum's Western art galleries. (Photo courtesy Eiteljorg Museum of American Indians and Western Art) The Eiteljorg Museum of American Indians and Western Art will unveil its newly renovated Western galleries Nov. 10 as part of the opening of "Attitudes: The West in […]
Read More
The Indiana State Museum has created an app meant to make the museum more accessible to people who are visually impaired or blind. The Indiana State Museum Guide app provides visitors with an audio tour that guides them to artifacts, interactives and exhibits. Specific audio instructions, combined with tactile maps and special floor guides, make […]
Read More
We encourage the city to not only complete implementation of the site but to fully fund continual upgrades. The public's expectation of being able to interact with city government online, without a trip downtown, will only grow.
Read More
Our Holiday Wish List, published weekly from Dec. 7 through Dec. 21, itemizes the needs of Indianapolis-area not-for-profits, giving companies a place to find worthy recipients of their cast-offs.
Read More
Mickey Maurer has served as a role model and a trusted adviser for me and countless others in our community.
Read More
Our immigration system is heavily backlogged. That's nothing new. But recent policy changes made by the current administration at the federal level have made the system much more difficult for everyone to navigate.
Read More
There are opportunities for improvement throughout downtown. Outdated, elevated train tracks on the south and east sides of downtown are crumbling and unsightly and don't allow enough clearance for supply trucks.
Read More
If labor-force participation among prime-age men were at 1950-1970 levels, the economy would have 5 million more workers.
Read More
You might not realize it, but when you decided to invest in stocks, you bought a ticket to ride an emotional roller-coaster.
Read More
Plenty of research tells us play is a beneficial, if not crucial, part of an organization's culture.
Read More
This is a hearty endorsement of Steve Pettinga's recent suggestions for renovating Monument Circle [Letters, Oct. 26]. Such improvements would build on Dr. Beurt SerVaas' initiative to brick and improve the Circle when he was City County Council president many years ago. Pettinga's ideas would respectfully build on Dr. SerVaas' vision and make this area […]
Read More
In his 2018 State of the City address, Carmel Mayor James Brainard said: "When roundabouts replace traditional signalized intersections, there is a reduction of fatalities by 90 percent, a reduction of injury accidents by 80 percent and a reduction of accidents overall by 40 percent." He cites no source for those claims. His own police department's annual reports […]
Read More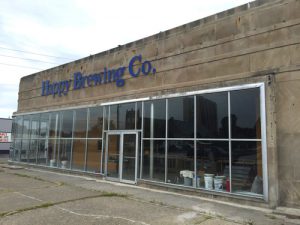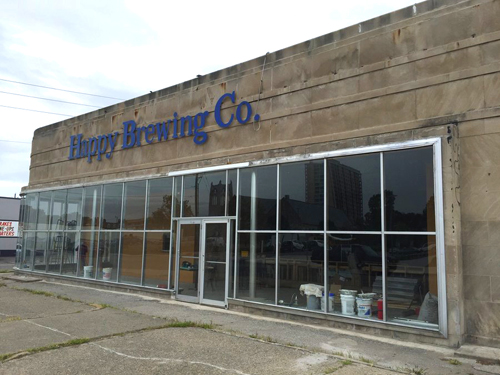 A brewery and restaurant that hoped to be part of the revitalization of the south end of the Butler-Tarkington neighborhood has closed, citing "unexpected circumstances."
Read More
A new nightclub that describes itself as a "New Orleans-inspired voodoo dive bar" is set to celebrate its grand opening Saturday.
Read More
Socio is just two years old but already has hundreds of clients across six continents, including Google, Microsoft, PepsiCo and Hyundai.
Read More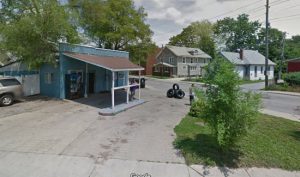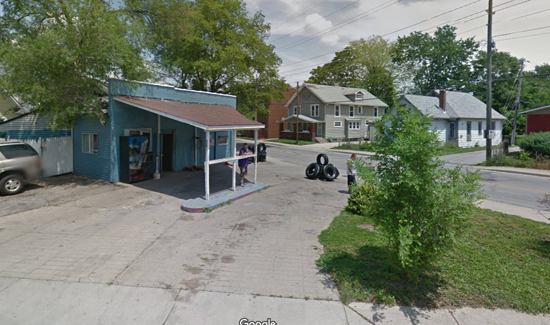 The project is slated for an odd triangular parcel along one of Fountain Square's main arteries as the neighborhood's resurgence continues.
Read More
BMO Harris has added a former JPMorgan Chase exec to lead its commercial banking efforts in central Indiana and around the state.
Read More
A unique statistic for each of the state's 10 Division I programs as they open a new season.
Read More
The title elements aren't quite given equal weight in "Sensual/Sexual/Social: The Photography of George Platt Lynes."
Read More