NOVEMBER 10-16, 2014
The $175 million Center for Performing Arts was in danger of becoming an albatross for Carmel after its debut some four years ago. Thanks to new leadership and a strategic plan, it has closed its books on its 2013-14 season with a profit. Andrea Davis details even more ambitious plans to boost fundraising and audience engagement. Also this week, Jared Council profiles a new app from Indiana developers that blends all aspects of music consumption, and Lou Harry drops in on The Grub House, a new greasy spoon.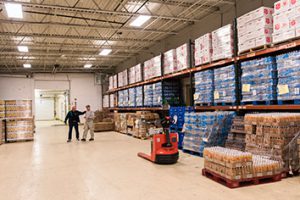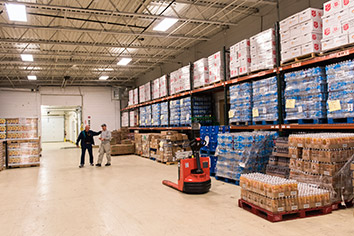 One of Gov. Mike Pence's favorite charities is Midwest Food Bank, a faith-based alternative to Gleaners, the region's dominant player in hunger relief.
Read More
A liquor store chain's decision to offer alcohol-delivery via smartphone app has sparked the latest skirmish in a years-long squabble over alcohol regulation in Indiana.
Read More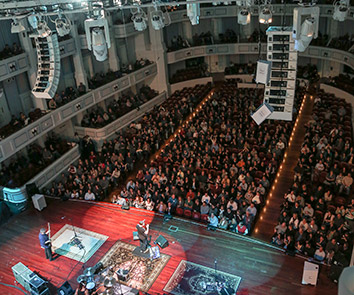 Nearly four years after the Center for the Performing Arts' Carmel high-profile debut, its second full-time CEO says the startup has stabilized operations and is ready to grow its eclectic mix of programming.
Read More
To address a troubling trend he noticed while operating running retailer Blue Mile, Bob Kennedy launched Indianapolis-based eRun Solutions LLC to help the mom-and-pops of the running world go toe-to-toe with their larger retail rivals.
Read More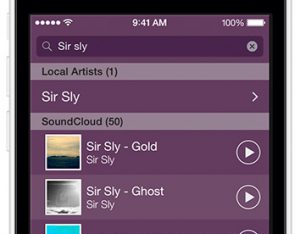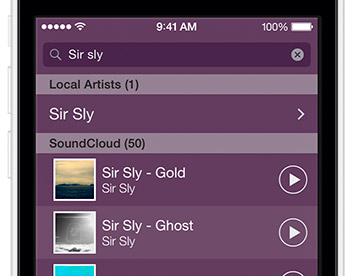 West Lafayette-based Caktus Music Inc. has developed a smartphone application that allows access to music content from multiple sources, including streaming services and personal music libraries, all integrated into one place.
Read More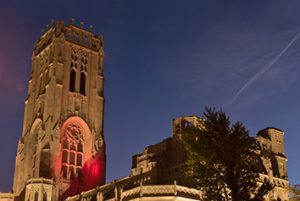 The top of Market Tower is wearing blue in honor of the Colts, Regions Tower sported a pink wrap last month, and lights are back at the Scottish Rite Cathedral's tower after a two-year hiatus.
Read More
Since David Simon became CEO in 1995, Simon Property shares have posted a total return of 2,150 percent—a dazzling run extending nearly two decades.
Read More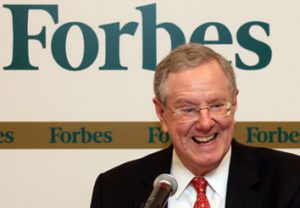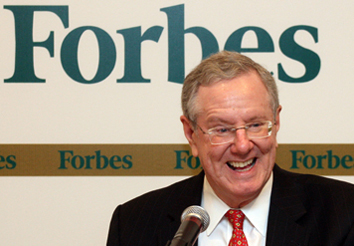 Publisher Steve Forbes tells IBJ why Indianapolis will host a national conference on innovation, why Gov. Mike Pence would make a good presidential candidate, and how the GOP should advance its agenda.
Read More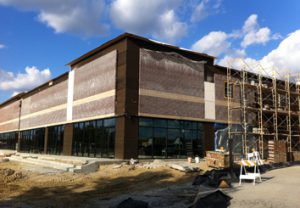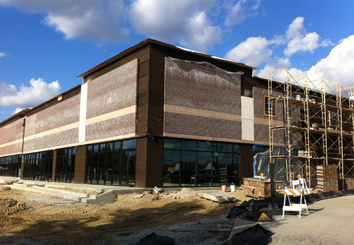 The locally based strip-center owner and developer is nearing completion of a small retail project near 106th and Michigan Road on the western edge of Carmel. It's the company's first retail project since the recession.
Read More
Indianapolis-based Allison Transmission Holdings Inc. designs and manufactures commercial and military fully automatic transmissions and hybrid-propulsion systems for transit buses.
Read More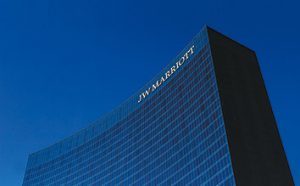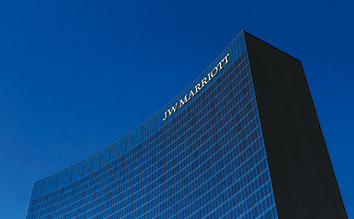 For the past 15 years, downtown hotel developers have moved masterfully in lock-step with demand. But with Indianapolis' convention business showing signs of slowing in 2015 and 2016—right about the time three new hotels are scheduled to open—that streak might crash to a halt.
Read More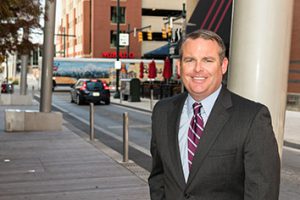 In September 2013, veteran lobbyist Patrick Tamm became president of the Indiana Restaurant & Lodging Association, replacing longtime industry advocate John Livengood. Tamm's hire came eight months after IRLA was formed by merging the Indiana Hotel & Lodging Association and the Indiana Restaurant Association, both of which Livengood served as president since 1998.
Read More
With the election of three reform-minded candidates to the board of Indianapolis Public Schools, hope is renewed—once again—that the long-struggling district will become a city asset.
Read More
Program at Jordan College of the Arts offers affordable way for kids to develop their musical gifts.
Read More
Leave it to the Senate's lone Socialist, Vermont's Bernie Sanders, to offer the most supercilious analysis of Nov. 4's decisive Republican sweep. Americans, says Sanders, just voted for something "very different from what they want and need." 'Atta boy, Bernie. Gotta love it when leftists react to a drubbing by reverting to "vanguard of the […]
Read More
A recent study concluded that Indiana is the eighth-worst state for women. Using their metrics for what makes a state good for my gender, the study was accurate. We have plenty of work to do to make Indiana better for women, but I believe there are more metrics for success and those were summarily ignored by this study.
Read More
Given my strong support for early childhood education programs, you might suppose I think Gov. Pence mistaken in his decision to forgo some $85 million in federal support for early childhood education. I do not. Accepting this money would have been easy, popular and wrong.
Read More
While the Dow Jones industrial average and Standard & Poor's 500 index reached record highs on the last day of October, most active stock managers have struggled in 2014. One of the primary difficulties has been the wide divergence in performance between the largest-capitalization and smaller-capitalization stocks.
Read More
The [Nov. 3] editorial implied that the Westfield administration is not being transparent.
Read More
I voted Tuesday. But does my vote count? Or rather, should it? I did not help make our government better by voting. I doubt that 90-plus percent of others did, either.
Read More
Indianapolis-based Grean BEAN Delivery will serve Kokomo through a partnership with Delphi Electronics and Safety.
Read More
Angie's List Inc. has hired communications veteran Debra DeCourcy as its first vice president of corporate communications, PR Week recently reported.
Read More
AgriNovus, the newest initiative of the Central Indiana Corporate Partnership, wants to help Hooosier ag companies play a leading role in figuring out to feed the world's fast-growing population.
Read More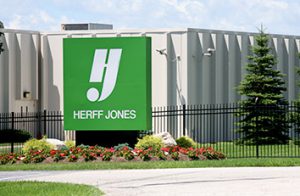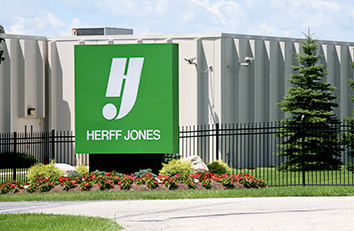 Charlesbank Capital Partners and Partners Group say the purchase—reportedly for $1.5 billion—ensures the educational-products company "has the capital structure, resources, and financial flexibility" to further expand.
Read More