NOVEMBER 27-DECEMBER 4, 2017
One little bar, barely the size of a rail car, has anchored mighty Mass Ave throughout its 35-year renaissance—and arguably has been its single most important property. Sam Stall explores the significance of The Chatterbox and gets the lowdown on what owner David Andrichik has planned for the future. Also in this week's issue, Anthony Schoettle explains how Inside the Hall has become one of the most important sources of information on IU hoops. And in A&E Etc., Lou Harry reviews Prodigy Burger & Bar in Carmel.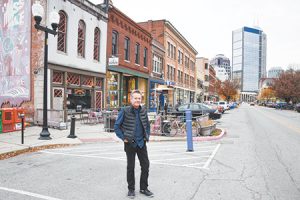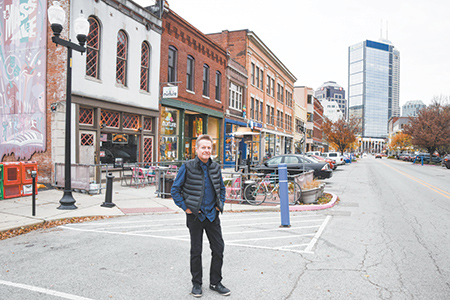 When David Andrichik bought the Chatterbox in 1982, it sat on a street pocked with second-floor sleeping rooms and grungy storefront businesses.
Read More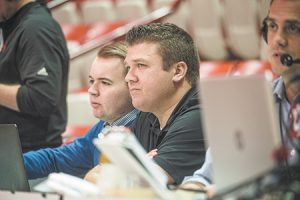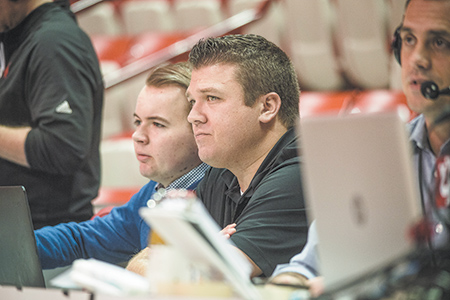 Alex Bozich's Inside the Hall, one of the most popular websites covering IU basketball, has a considerable following not only in central and south-central Indiana but throughout the Midwest.
Read More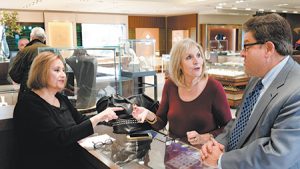 The National Retail Federation is projecting holiday retail sales will increase 4 percent over last year, to $682 billion, on stronger employment and rising incomes.
Read More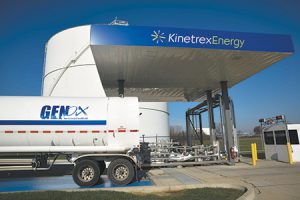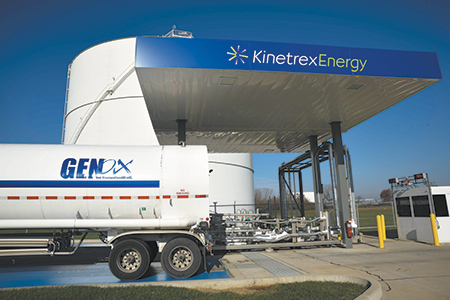 Kinetrex Energy, which distributes liquid natural gas, has roughly doubled its workforce to 40 people. and pushed from its core market—trucking companies—into agriculture, power generation, asphalt production and other sectors.
Read More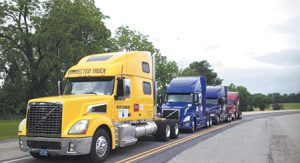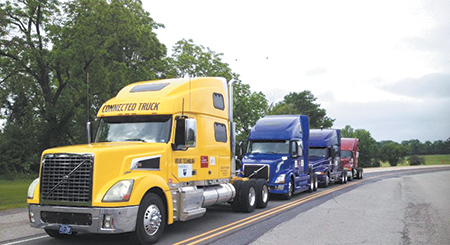 Gov. Eric Holcomb will ask lawmakers in 2018 to authorize the testing and operation of autonomous vehicles on Indiana roads.
Read More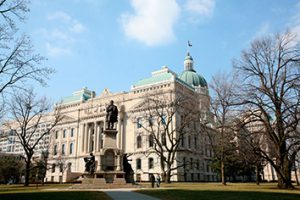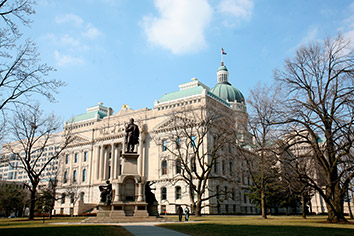 Democrats in Indiana wield little to no influence at the Statehouse but see recent electoral victories for Democrats in Virginia, Oklahoma and Georgia statehouses as welcoming signs ahead of the 2018 midterm election.
Read More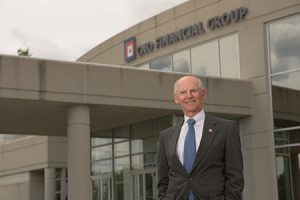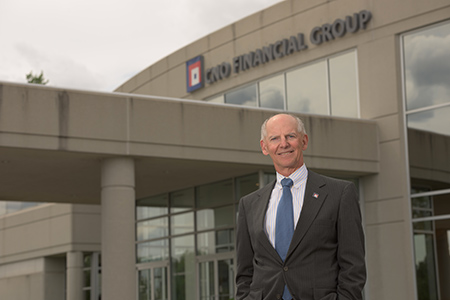 Ed Bonach became active in the community partly to send a message to the company's beaten-down workforce that "you don't have to hang your head about being part of this company. We are doing a lot of good things, and we will be doing more of them."
Read More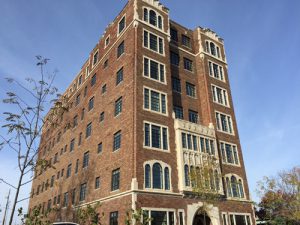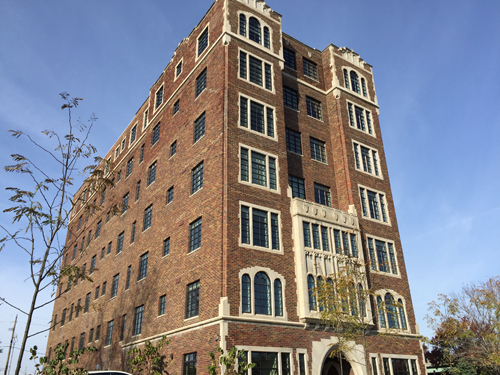 The 88-year-old, seven-story Wyndham is available for occupancy after owner the Pearl Cos. bought the building and tore the interior down to its studs.
Read More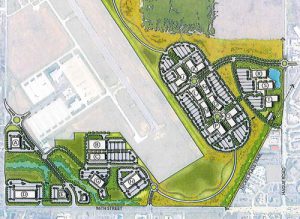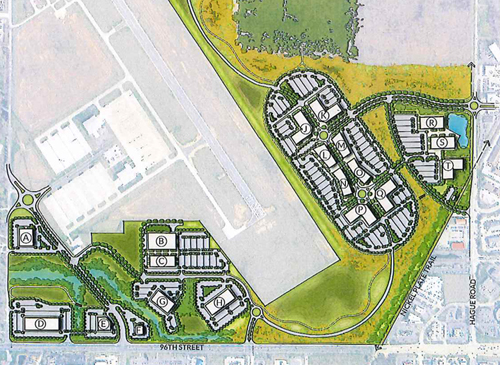 Local officials say the land, part of Indianapolis Metropolitan Airport, could house up to 1 million square feet of new commercial development under a plan approved on Friday.
Read More
In a deal called "one of the most important" stories in the motorcycle industry this year, a company controlled by Indianapolis-based business-holding firm LDI Ltd. has filed for Chapter 11 bankruptcy after racking up about $440 million in debt.
Read More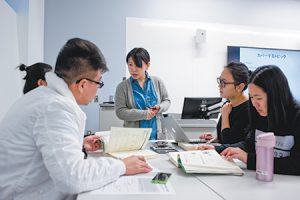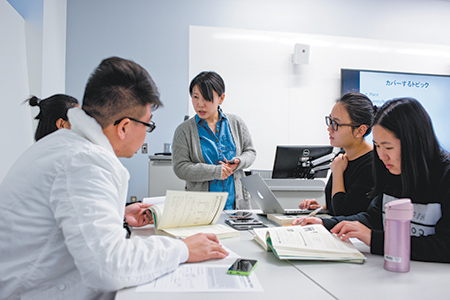 Enrollment at the school has grown 55 percent since its 2012 formation. Today, 631 undergraduates and 162 graduate students are enrolled, according to IU.
Read More
More than 160 faculty have gone through the program, which began in 1991 and has been funded by Lilly since 2002.
Read More
 Funding for the space came from a $20,000 Ball Venture Fund.
Read More
Purdue University is rolling out a grant program to help lower- and middle-class Indiana students afford college.
Read More
If the deal goes through, Caesars will own four of the state's five highest-revenue casinos. It will generate roughly 54 percent of the tax revenue casinos pay to state and local governments.
Read More
The Thanksgiving holiday is good prep for finishing the year strong.
Read More
Even with all this optimism, many manufacturers feel a chill in the air as a result of a lack of clarity surrounding a few big issues.
Read More
Simply put, girls need to see more women in IT.
Read More
A great example of a management team that skillfully navigated the brutal economy of 2008-2009 and, over the ensuing nine years, grew a spectacular business is Elkhart's Patrick Industries.
Read More
The pilgrims discovered the hard way the weaknesses in the communal-property-rights model.
Read More
Many states have accountability standards that rate "schools" rather than academic progress achieved by virtual students.
Read More
Circle Centre mall's decline or failure would have a devastating effect on downtown Indianapolis, the convention center, the hospitality industry and the state of Indiana.
Read More
The Boston-based insurer said it will lease 56,000 square feet in the Parkwood Crossing office complex to accommodate the expansion.
Read More
Innovative Health Solutions Inc. recently received FDA approval for a device that treats opioid withdrawal symptoms.
Read More