OCT. 12-18, 2018
With about three weeks to go before decision time in one of the nation's most closely watches U.S. Senate races, Lindsey Erdody presents dueling in-depth profiles of Joe Donnelly and Mike Braun, including a handy guide to where they stand on issues such as immigration, taxes and health care. Also in this week's issue, Susan Orr reveals preliminary plans for the $1.3 billion project on the former site of the GM stamping plant west of downtown. And Sam Stall explores how Crazy Horse Hops became the state's largest grower of the bitter buds for making beer.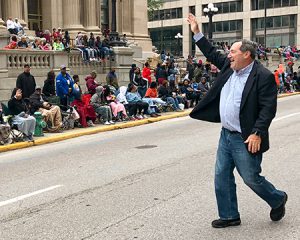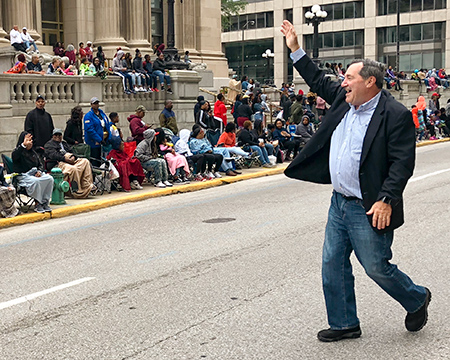 Joe Donnelly, a Democrat seeking re-election to the U.S. Senate, distances himself from Washington, D.C., but not from President Donald Trump.
Read More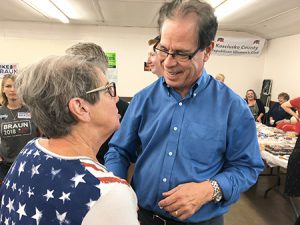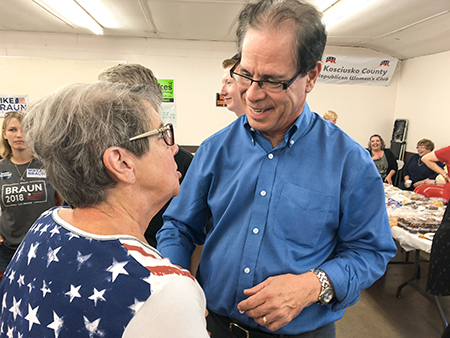 Mike Braun is worth tens of millions of dollars, but his supporters say he carries himself like a regular, down-to-earth guy.
Read More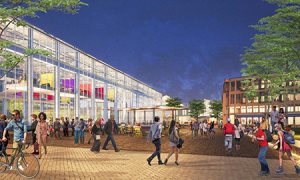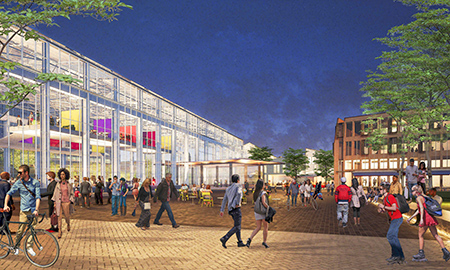 Ambrose Property Group's mixed-use development, to be known as Waterside, is expected to cost $1.4 billion, more than double the firm's original estimate of $550 million.
Read More
The company's founders used millions of dollars in capital from their original company—which offered print and direct-mail services—to launch a software division.
Read More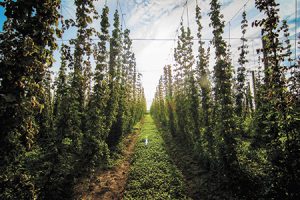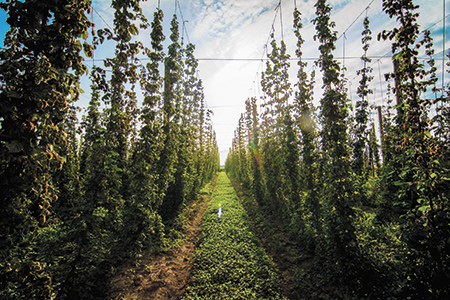 Crazy Horse Hops started with five acres of hops and has expanded steadily since. It's also putting the finishing touches on a warehouse and processing facility.
Read More
Sharrona Moore wanted to solve food insecurity and food access in her east-side community. So she's trying to do it herself.
Read More
The Indy-based firm plans to accelerate marketing of its platform for finding and managing on-demand digital marketing talent as well as add employees and grow the firm's footprint beyond the Midwest.
Read More
The IU School of Medicine said the grant, its largest-ever National Institutes of Health award, will fund a five-year study of a form of Alzheimer's disease that affects young people.
Read More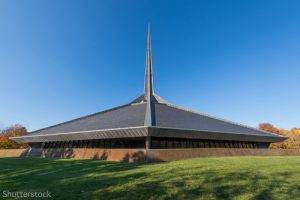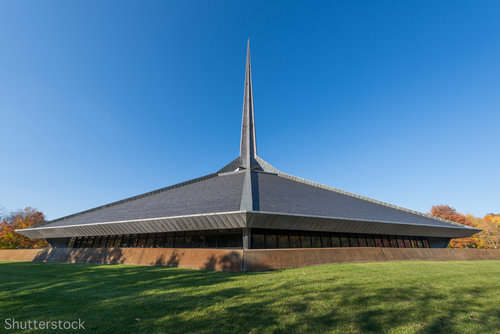 Columbus' North Christian Church was the final project designed by renowned architect Eero Saarinen but has landed on Indiana Landmarks' "10 Most Endangered" list.
Read More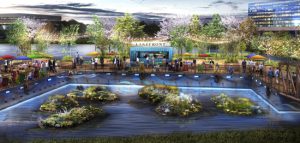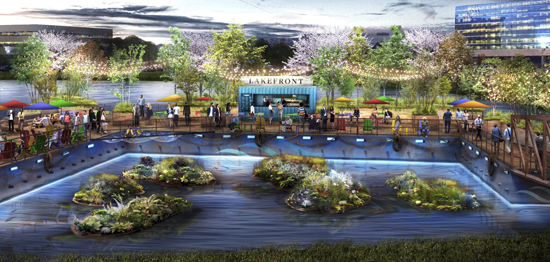 The new owners of Precedent Office Park—a landmark business park on the north side of Indianapolis—are planning several amenity upgrades that take advantage of the property's 38-acre lake.
Read More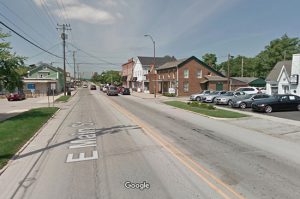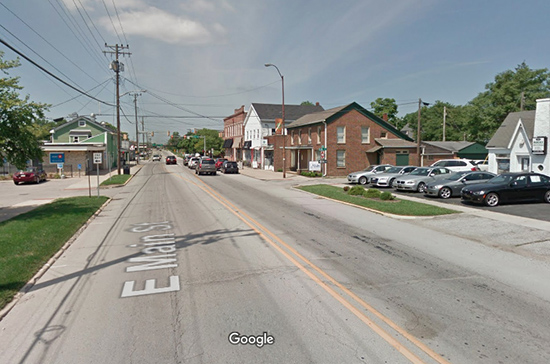 The Westfield City Council on Monday night approved an agreement with the Indiana Department of Transportation on a construction project that is expected to transform the city's downtown.
Read More
Indianapolis-based Flaherty & Collins Properties has been selected by the La Porte Redevelopment Commission to construct a 200-unit multifamily development in NewPorte Landing, the former site of an Allis Chalmers farm-equipment factory. Flaherty & Collins plans to construct two buildings totaling about 167,000 square feet. The development will occur along the shores of Clear Lake […]
Read More
Republicans and Democrats couldn't come together on education policy in recent years, but they should be able to agree that there's no good reason to hold an election just for old time's sake.
Read More
Collaboration between school district, business leaders is how problem-solving is supposed to work.
Read More
It's time to change this "everyone should go to college" mindset, along with the attitude that those who do not go to college are limited to low-income jobs (and, by inference, unhappiness).
Read More
Today's farm economy is far too complex to "fix" with a silver bullet, but innovation on the farm has always been the key to prosperity.
Read More
While we may feel better about attacking a variety of tasks, we actually lose a lot of productivity—some estimate as much as 40 percent—in the act of switching gears from one thought process to another.
Read More
Charitable instincts don't dictate how much people make, the market does.
Read More
The fact remains that both the stock market's advance from the March 2009 lows and the economic expansion are long in the tooth.
Read More
Apparently Judge Kavanaugh's six or so FBI background checks are not enough for Sheila Suess Kennedy.
Read More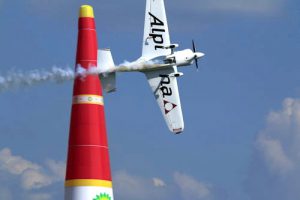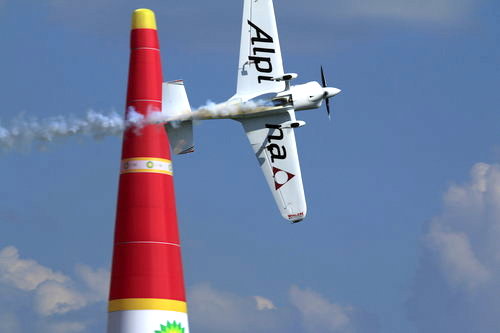 Attendance for this year's Red Bull Air Race at Indianapolis Motor Speedway was down only slightly from a year ago. The event was in the third year of a three-year contract, but IMS officials aren't ruling out a return.
Read More
The decision comes about 10 years after the push began to rename the Wildermuth Intramural Center.
Read More
The farm can produce up to 600 kilowatts of power and is expected to generate 85 percent of the electricity used by the entire district.
Read More
The packed October schedule marks the Vermont independent's most extensive stretch of campaigning since the 2016 presidential race.
Read More
The Back Woods Studio Tour, a self-guided swing through rural Brown County through the end of October, showcases the work and work spaces of more than 20 artists and craftsmen.
Read More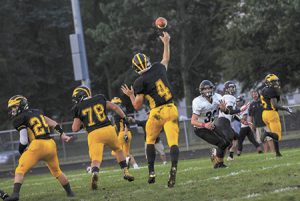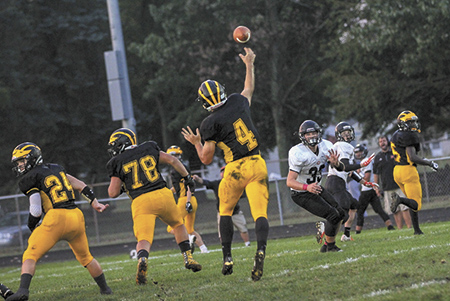 The average margin of victory this season is 63-3 at school that never kicks an extra point.
Read More