OCTOBER 23-29, 2017
Trucking giant Celadon is in retreat—canceling its $28 million headquarters in Mount Comfort, selling off its flatbed unit, and outsourcing its driver schools—so it can refocus on its core business just as the industry is expected to boom. Susan Orr explains what's behind the retrenchment. Also in this week's issue, Hayleigh Colombo reports the shocking findings of a Sagamore Institute study showing the poverty rate in Marion County nearly doubled over 15 years. And Lindsey Erdody attempts to straighten out the confusion over city boundaries in the northern suburbs.<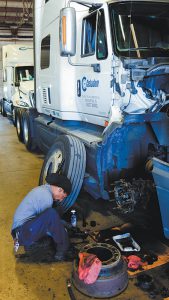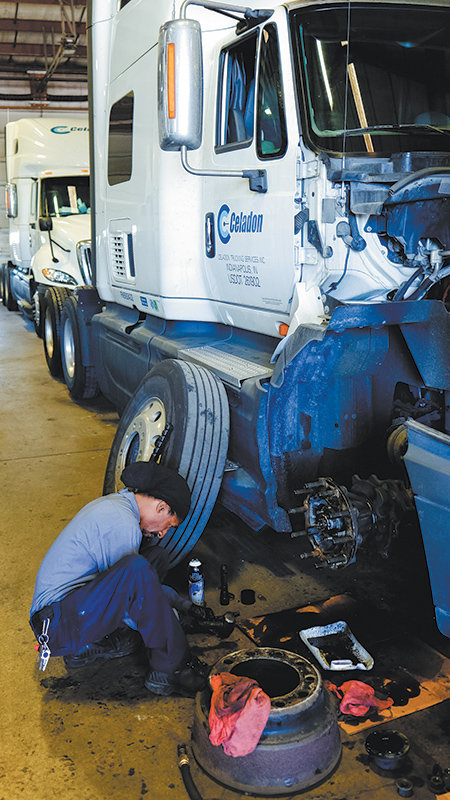 The trucking giant is canceling its $28 million Mount Comfort headquarters, selling its flatbed unit, and outsourcing its driver schools, to refocus on core business as the industry is expected to boom.
Read More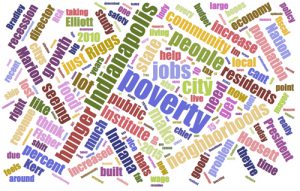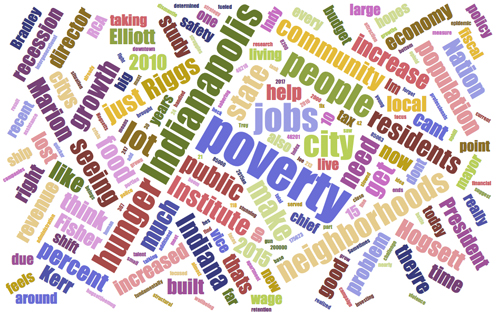 A Sagamore Institute study discovered that the portion of Indianapolis residents living in poverty increased from 11.8 percent in 2000 to 21.3 percent in 2015—an increase of 85,063 people.
Read More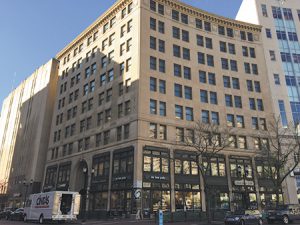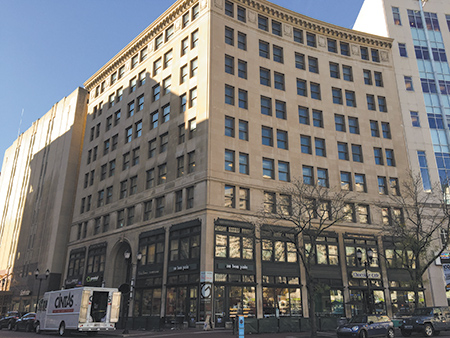 Salesforce has left for its namesake tower across the Circle as part of a big downtown expansion, but the nearly emptied Guaranty is making a quick comeback and attracting prized tenants.
Read More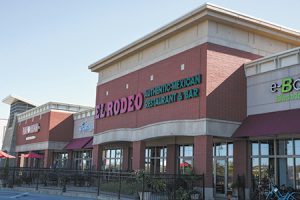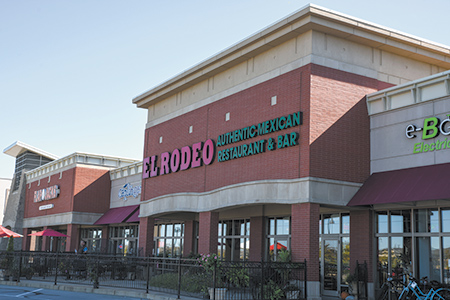 The mismatched identities causes problems, especially for businesses, because ZIP codes determine the city used in an address.
Read More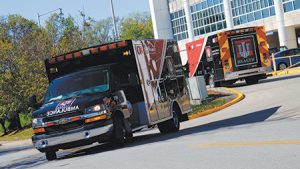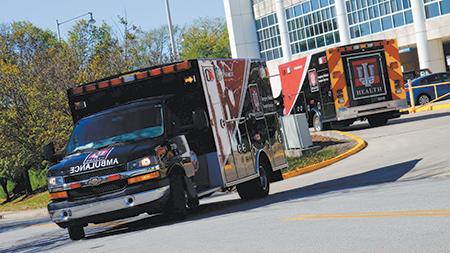 In a federal lawsuit that could have ramifications for many Indiana counties, Monroe Hospital claims IU Health is taking unfair advantage of the Monroe County market.
Read More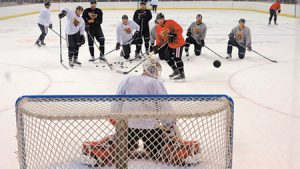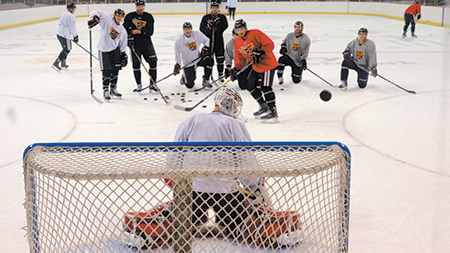 With an improved team and a better schedule—including more Saturday night games (14) than ever—Indy Fuel officials think this could be a watershed season for the minor-league professional hockey team.
Read More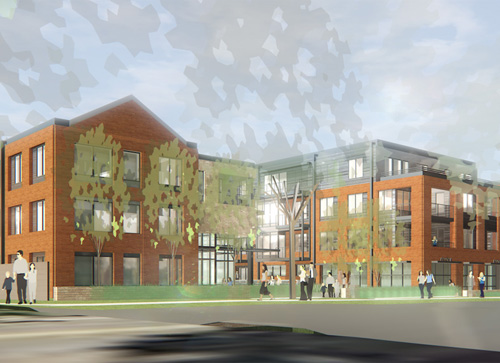 Milhaus said the capital infusion will help fuel its plan to build thousands of units over the next few years while retaining most of its existing portfolio.
Read More
An Indy Chamber spokesman said Wednesday morning that the bid "has been sent as of last night to arrive ahead of the Oct. 19 deadline."
Read More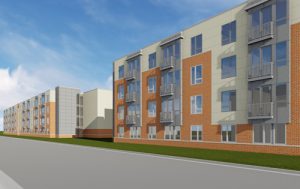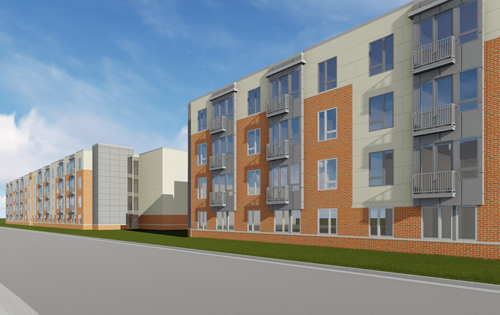 As enrollment swells, the south-side university is working with a local developer to construct two four-story buildings with capacity for 300 students.
Read More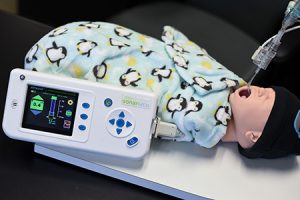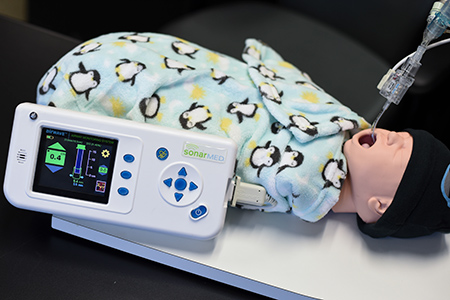 The Carmel-based company makes a device that uses sound waves to help position and monitor breathing tubes for newborns in hospitals.
Read More
The machine, manufactured by Germany-based Siemens, will be used at IU Health's Neuroscience Center at 16th Street and Capitol Avenue, primarily for oncology and neuroscience patients.
Read More
Construction is set to begin in January and the building should be complete in two years.
Read More
Caine Dr. Virginia Caine, director of the Marion County Health Department, has been named Watanabe Life Sciences Champion of the Year, an honor named after the late Dr. August Watanabe, former chairman of BioCrossroads, an Indianapolis-based life-sciences organization that presents the award. Caine was honored for advocating for better health care and leading efforts to […]
Read More
The study will focus on early-onset Alzheimer's disease, which are about 5 percent of patients.
Read More
It's long past time that executives in every company across the country take the issue of sexual harassment seriously.
Read More
Strategy is not about what we say yes to, but about what we say no to. The key question then becomes: How do we know what to focus on with our culture and employee-engagement efforts?
Read More
In the early 2000s, Indiana was at the bottom of almost every economic outlook index. Partnering with three successive governors—Mitch Daniels, Mike Pence and current-Gov. Eric Holcomb—legislative leaders worked across the aisle to enact sweeping reforms.
Read More
Unseen fear, thoughtless policy, dominates.
Read More
Humans act on biases in irrational and predictable ways, often leading to poor decisions.
Read More
They neither reshape consumer behavior to the desired ends nor provide a stable revenue source for local governments.
Read More
The NFL and its players should not forget those tireless citizens who are still able to look at life through a color-blind prism and save lives on a monumental scale every day without a protest.
Read More
Launch Fishers has achieved national acclaim because of the investment, resourcefulness and perseverance provided by John Wechsler, Mayor Fadness and the city. 
Read More
Among the items on the governor's agenda is a meeting with executives of Infosys, which plans to open offices in Indianapolis projected to create thousands of jobs.
Read More
John Ketzenberger, a longtime local journalist who has been credited for stabilizing the institute's finances, is mum so far on his plans after leaving the post.
Read More
Sinclair Broadcast Group Inc. received bids for as many as 10 television stations as it takes steps to win approval of its proposed merger with Tribune Media Co., people familiar with the matter said. Tribune Media owns two local stations.
Read More
Indianapolis-based insurer Anthem Inc. said it will set up its own pharmacy benefits management unit, signaling a final break with Express Scripts Holding Co. after the health insurer accused Express of overcharging it by billions of dollars.
Read More