SEPT. 2-8, 2022
The owner of the Indy Eleven soccer team says he's confident his plans for a new stadium downtown won't hinge on asking for more state tax dollars than he already has been promised. But, as Mickey Shuey reports, the potential cost of the project has increased since the Legislature agreed three years ago to help fund it. Also in this week's issue, Peter Blanchard reports on an effort from mayors in central Indiana to receive what they think is a more equitable amount of state funding for roadwork. And Taylor Wooten reports that the Hoosier Environmental Council has joined some west Indianapolis residents in opposing a proposed wastewater treatment plant.
Indianapolis officials hope an alliance with other central Indiana leaders will finally persuade legislators to either alter the formula or find other ways to provide more infrastructure dollars to densely populated areas.
Read More
The Indy Eleven soccer team owner said he is confident his plans for a downtown stadium won't hinge on asking for more state tax dollars than already promised, despite the project's cost increases since the Legislature agreed three years ago to help fund it.
Read More
The first All IN Music & Arts Festival will feature multiple acts across three stages at the Indiana State Fairgrounds this Saturday and Sunday.
Read More
The Hoosier Environmental Council is now supporting the West Indianapolis Neighborhood Congress in its fight against the wastewater treatment facility the Ben Davis Conservancy District wants to build at 900 S. Tibbs Ave.
Read More
The celebrity chef also is considering additional expansion in Indiana.
Read More
It should be noted that one week in September can't define a team (although 14 of the past 18 Super Bowl champions started 1-0, including the 2006 Colts).
Read More
Brendan Donohue, president of the NBA 2K League, said that if the Pavilion at Pan Am were not being torn down, the likelihood of Indianapolis retaining the league would be much higher, but noted the loss of the facility isn't a deal breaker.
Read More
Indiana still has 43% of its $1 billion-plus in federal COVID-19 grants left to spend, according to Indiana State Department of Health data.
Read More
Airport leaders are in the early stages of charting the facility's next 30-plus years, a future that might eventually usher in additional real estate developments, a third runway, more gates and unmanned aircraft operations.
Read More
City and state government and community leaders know that they must create communities that are attractive not only to companies but increasingly to workers.
Read More
We decided that we will maintain our focus on business news—and on how crime and other breaking news affects business.
Read More
They are hard-working, smart and capable Hoosiers who, for myriad reasons, were not able to follow a textbook career path.
Read More
Strong women are navigating new roads in a rapidly changing trucking industry.
Read More
I am interested in exploring how the main problem might get worse because of this forgiveness plan.
Read More
Regardless of whether a recession happens, the mere rumors of a recession can have a massive impact on our employees and their feelings about work, and managers should be considering how to adapt their leadership style to handle any economic worries by their direct reports.
Read More
These loans are a significant reason tuition is increasing.
Read More
How much asphalt is under-utilized by buses running empty miles on dedicated bus lanes? Ask the contractors who put in the asphalt or the climate warriors who never speak of this massive waste of heat-reflecting asphalt (asphalt is a byproduct of fossil fuels, to boot).
Read More
Taylor Schaffer, chief of staff for Indianapolis Mayor Joe Hogsett, will become just the third leader in the 29-year-old civic organization's history. 
Read More
Chaka Khan collected the second-highest check from the Indiana State Fair, which paid a total of $883,750 for 18 performances at the Free Stage.
Read More
Dan Stevens, who previously served eight years as Hamilton County sheriff, has been Hamilton County's director of administration since 2009.
Read More
Concerned Clergy of Indianapolis, National Action Network of Indiana and the Baptist Ministers Alliance called for the change and questioned why Kate Sweeney Bell's departure as party chair didn't come sooner.
Read More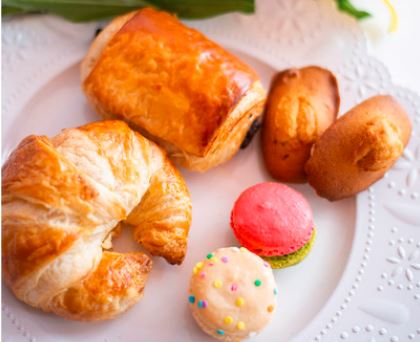 The stores will offer 25 to 30 different flavors of macarons made by a pastry chef who was trained in France. Customers will also find 16 different gelato flavors, chocolates, cakes, croissants and a coffee bar.
Read More