The coronavirus crisis has created monumental challenges for central Indiana businesses.
We check in with firms of all stripes to learn how they're seeking to persevere—and how some are plotting to gain a competitive advantage when normalcy returns.
—
Sales are down 50%, but CEO's outlook bright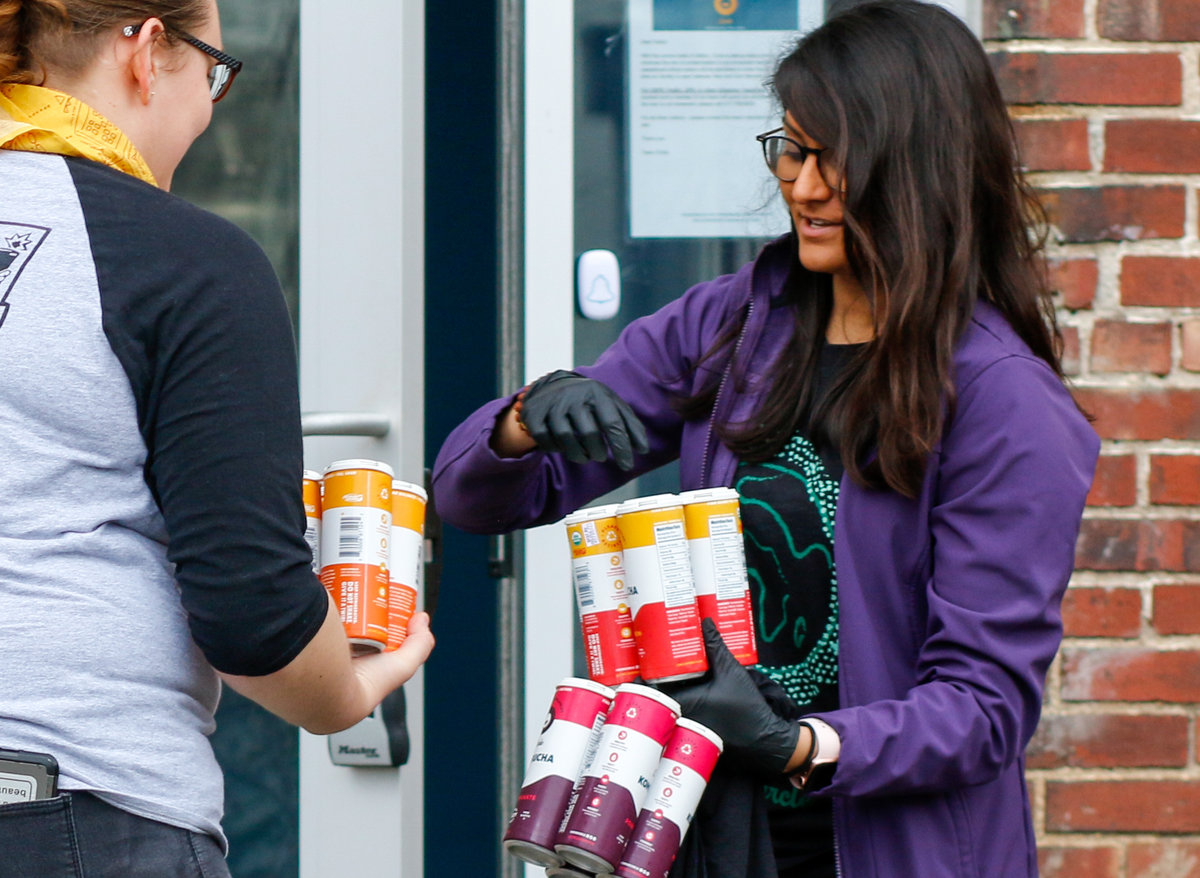 Circle Kombucha is not a retailer in a traditional sense.
But when state and local officials told restaurants, bars and most businesses they had to close to try to slow the spread of the coronavirus, at least 50% of the young company's sales evaporated.
That's because those food and drink outlets—places like Books & Brews, Public Greens and Gallery Pastry Shop—are a primary distribution channel for Circle Kombucha's namesake product, a fermented tea that is marketed as a healthy alternative to pop and other drinks.
—
'It's all ruined—there's no demand,' hotelier says
Sanjay Patel has been through tough times in the hotel industry before—but nothing quite like this.
Patel is president of Indianapolis-based MHG Hotels, with a portfolio that features 16 properties across the United States, including five in central Indiana. And like many other hotel groups, his company is facing a financial crisis caused by the
COVID-19 pandemic.
Already, MHG has laid off more than a third of its staff—about 110 people—since mid-March, with more layoffs imminent. And occupancy rates in the company's entire portfolio are running in the single digits, generally at 5% or lower.
That's likely to lead Patel, 52, to shut down several hotels—a move he hopes will be temporary.
—
Shuttered hair salons face 'overwhelming' challenges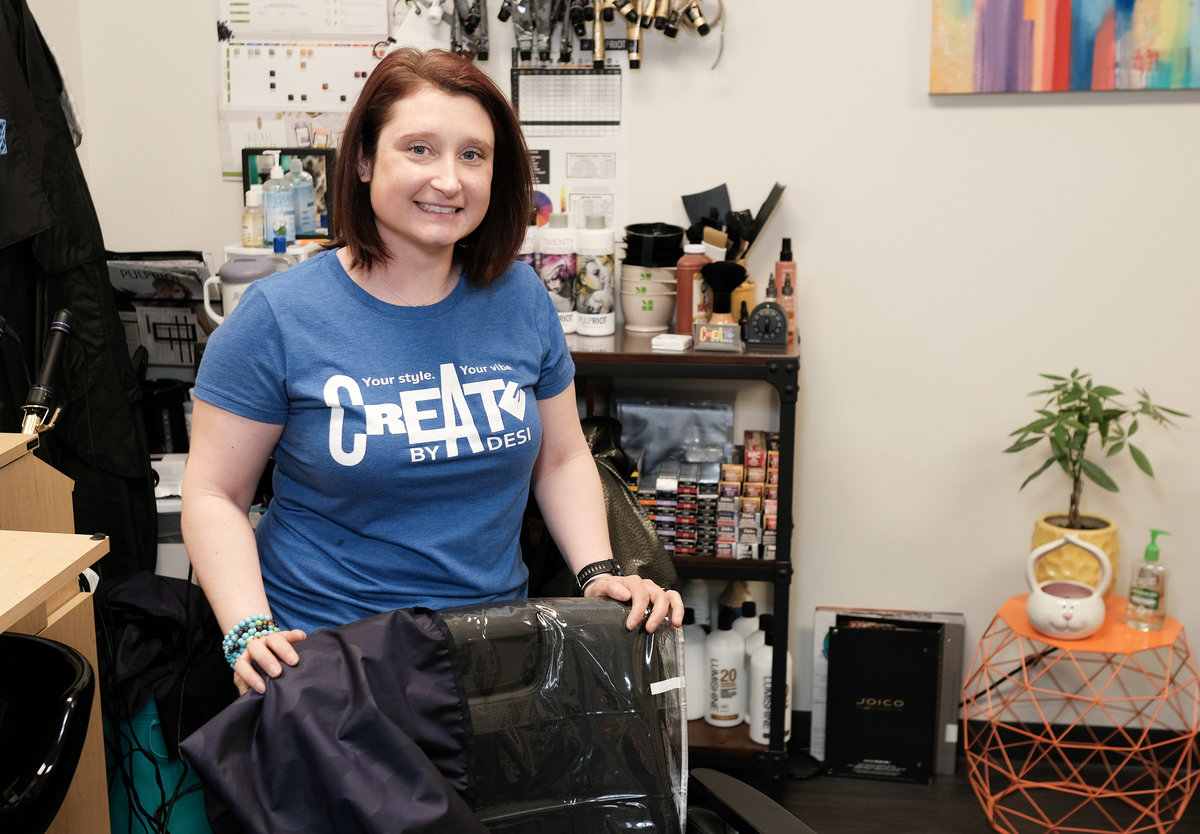 Desi Spears' business has already lost about $1,800. And with each passing day, the Greenwood hair stylist's losses mount.
And now that President Donald Trump has extended social distancing guidelines until April 30, the 34-year-old wonders how long she can hang on.
On March 24, Gov. Eric Holcomb issued a stay-at-home mandate until April 7, but there's speculation that will be extended.
Sarah Foster-Adesokan, co-owner of Hair to The Throne Barber and Beauty Salon, is in the same boat.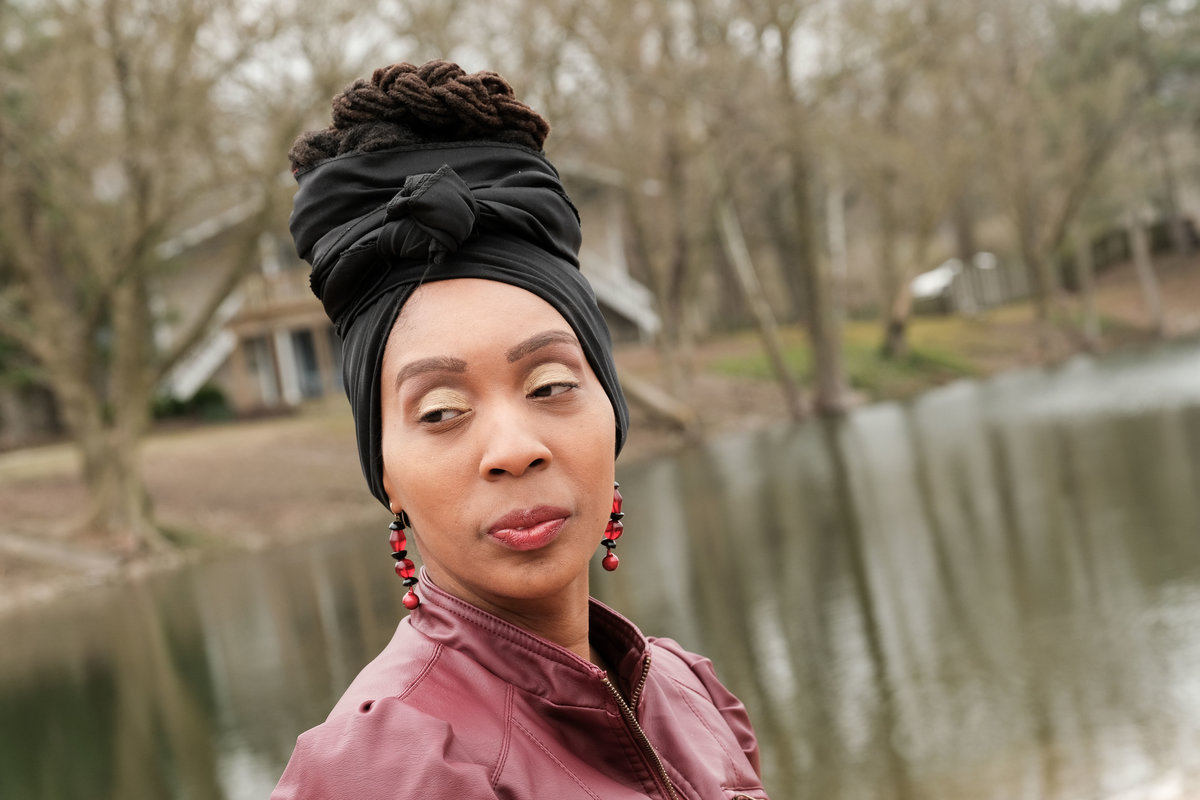 —
Not the grand opening coffee shop owner wanted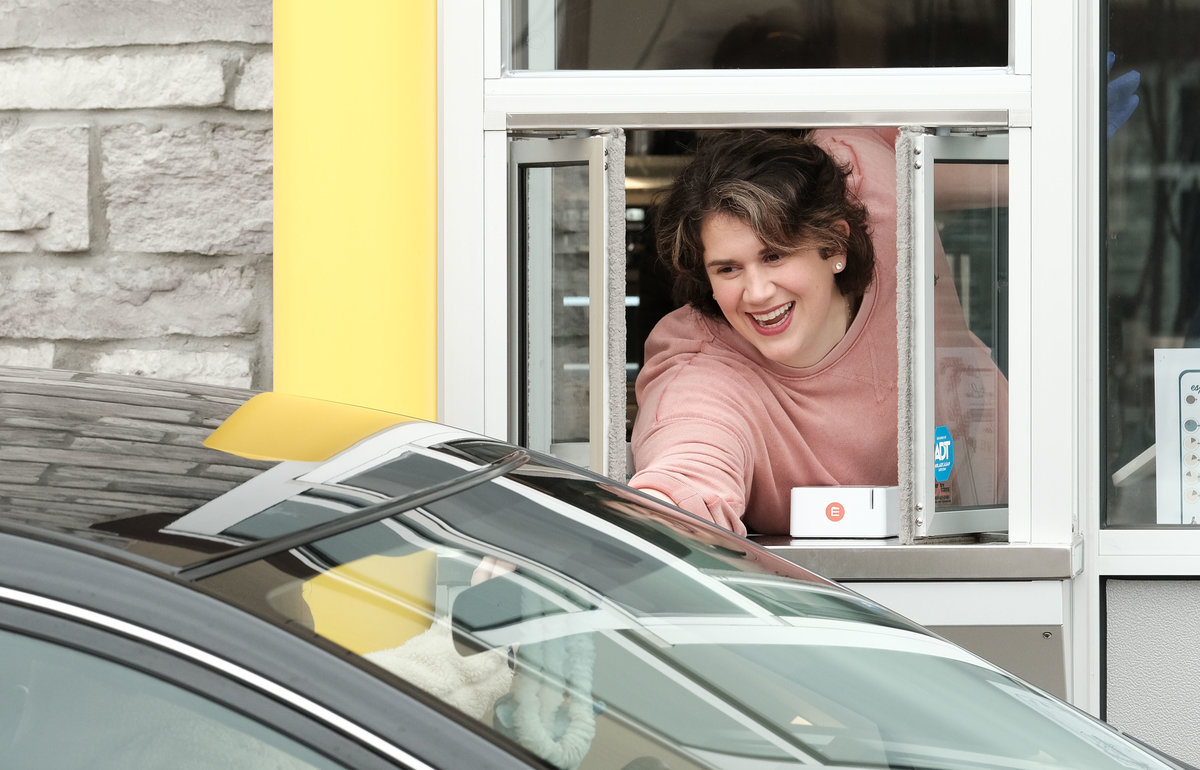 Opening her own cafe was 15 months in the making.
And then on the day Rachel Priddy, 31, finally got word from her contractor that she could apply for a certificate of occupancy to open her coffee shop in Carmel, Gov. Eric Holcomb ordered all restaurants to shut down in-person dining, although the move allowed them to continue serving takeout and delivery.
Opening the doors to Rose & Lois, named after her daughters—Amberlee Rose and Anna Lois—was going to be trickier than expected.
Thankfully, Priddy thought, she had been relentless about finding a location with a drive thru.
—
Firm trying to keep employees safe while churning out medical refrigerators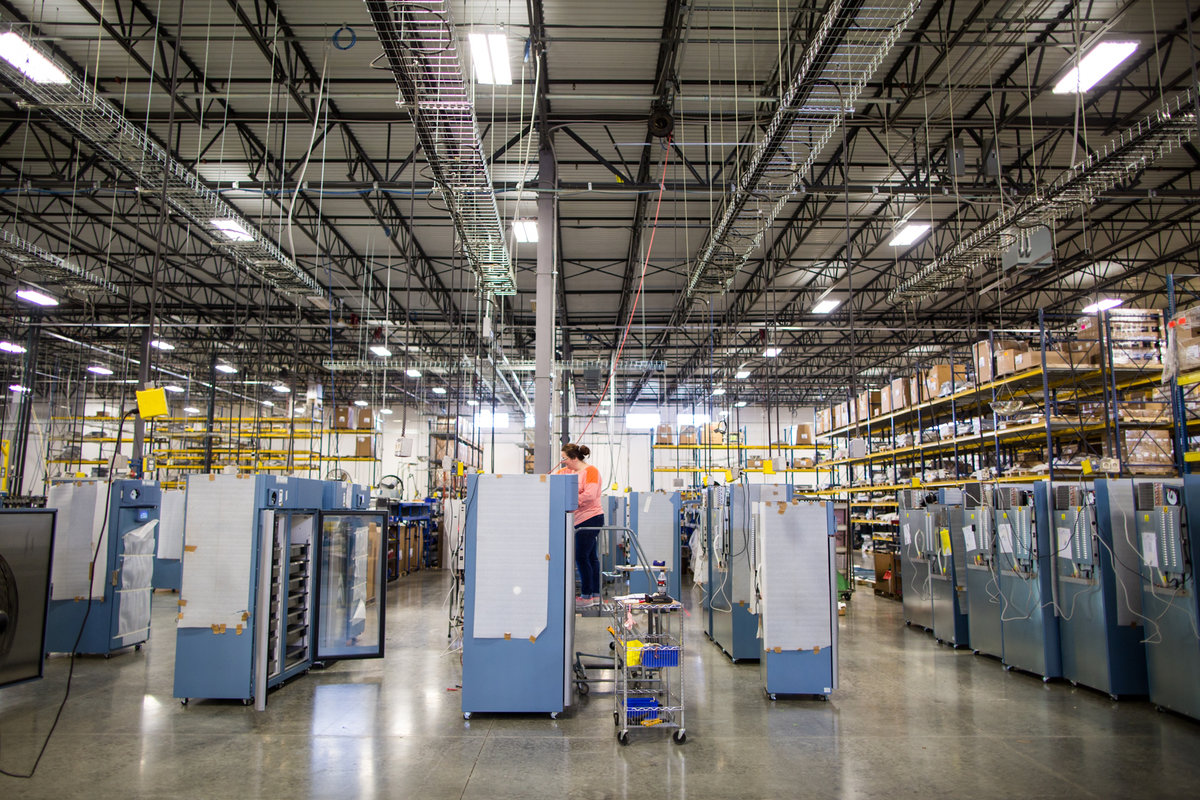 The coronavirus pandemic presents Noblesville-based Helmer Scientific Inc. with a tricky challenge—how to keep employees safe while also ramping up production to prepare for an anticipated surge in customer demand.
The company, which has about 350 employees, makes medical-grade refrigerators, freezers and defrosters for vaccines, medicines, blood products and other perishable medical supplies. Its customers include hospitals, clinics, blood centers and state, local and federal health agencies throughout the country
and abroad.
"Frankly, right now, we have more business than we can handle, but we're trying to ramp up to serve some real emergency needs right now," said Helmer CEO Bruce King, 52.
—
Gym finds going virtual isn't panacea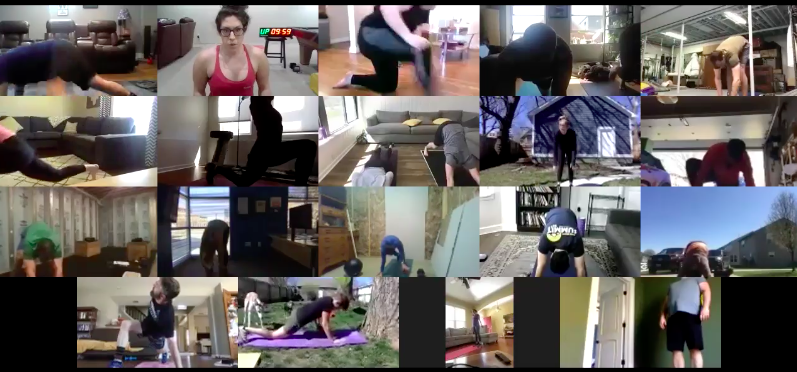 Naptown Fitness is offering its members a different kind of carryout as a way to stay healthy while gyms are closed during the pandemic.
Naptown co-owner Peter Brasovan, 35, started loaning out kettlebells, dumbbells, plyometric boxes and other fitness equipment in mid-March so members of his two Indianapolis gyms could stay regimented while socially distant. And Naptown has launched a series of live,
virtual workouts.
So far, about 400 of the gyms' 600 members have taken up the offer and joined in on one of those workouts.
—
Coronavirus has 'heartbreaking' impact on family-owned funeral home chain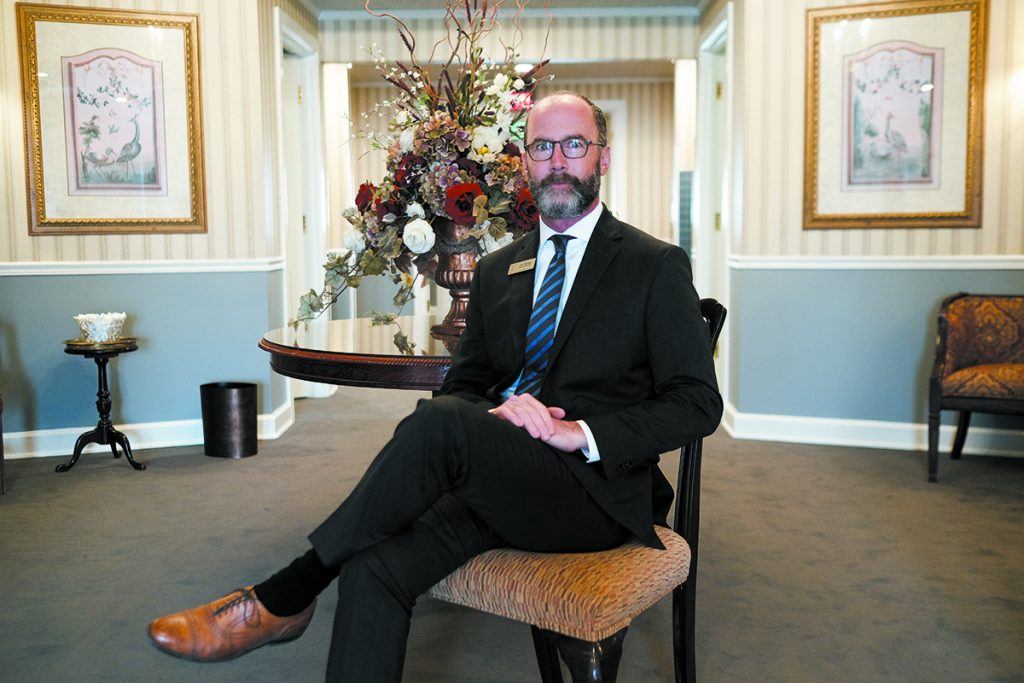 Jim Shirley is one small-business executive who isn't worried about a decline in business during the pandemic.
If anything, he's worried about a surge. Already, Shirley Brothers Mortuaries and Crematory has held funerals for people who have fallen victim to the coronavirus.
Shirley Brothers, which was founded in 1898 and has five central Indiana locations, has made several major operational changes in the last three weeks.
—
ClusterTruck food-delivery firm misses office orders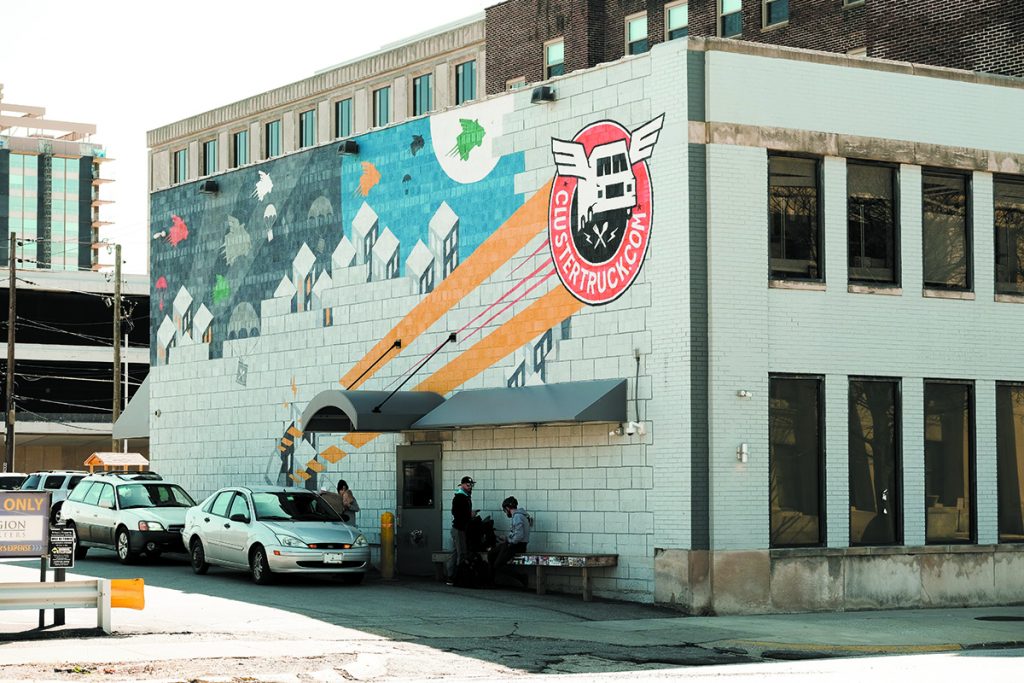 You might think delivery-only eatery ClusterTruck is booming now that the state has ordered restaurants to close their dining rooms and limited them to takeout and delivery only.
But co-founder and CEO Chris Baggott indicated otherwise in an email he sent to customers on March 17, just after the restrictions took effect.
"An understatement would be to say 'we're anxious,'" he said in an email.
—
Please enable JavaScript to view this content.