Check out this year's rising stars and see who received this year's Forty Under 40 Alumni Award.
PRESENTING SPONSOR

UNDERWRITING SPONSORS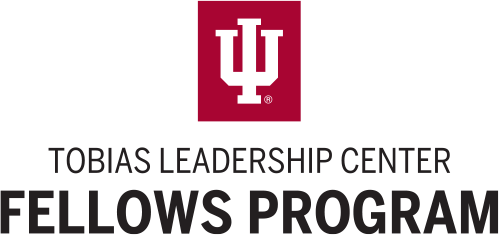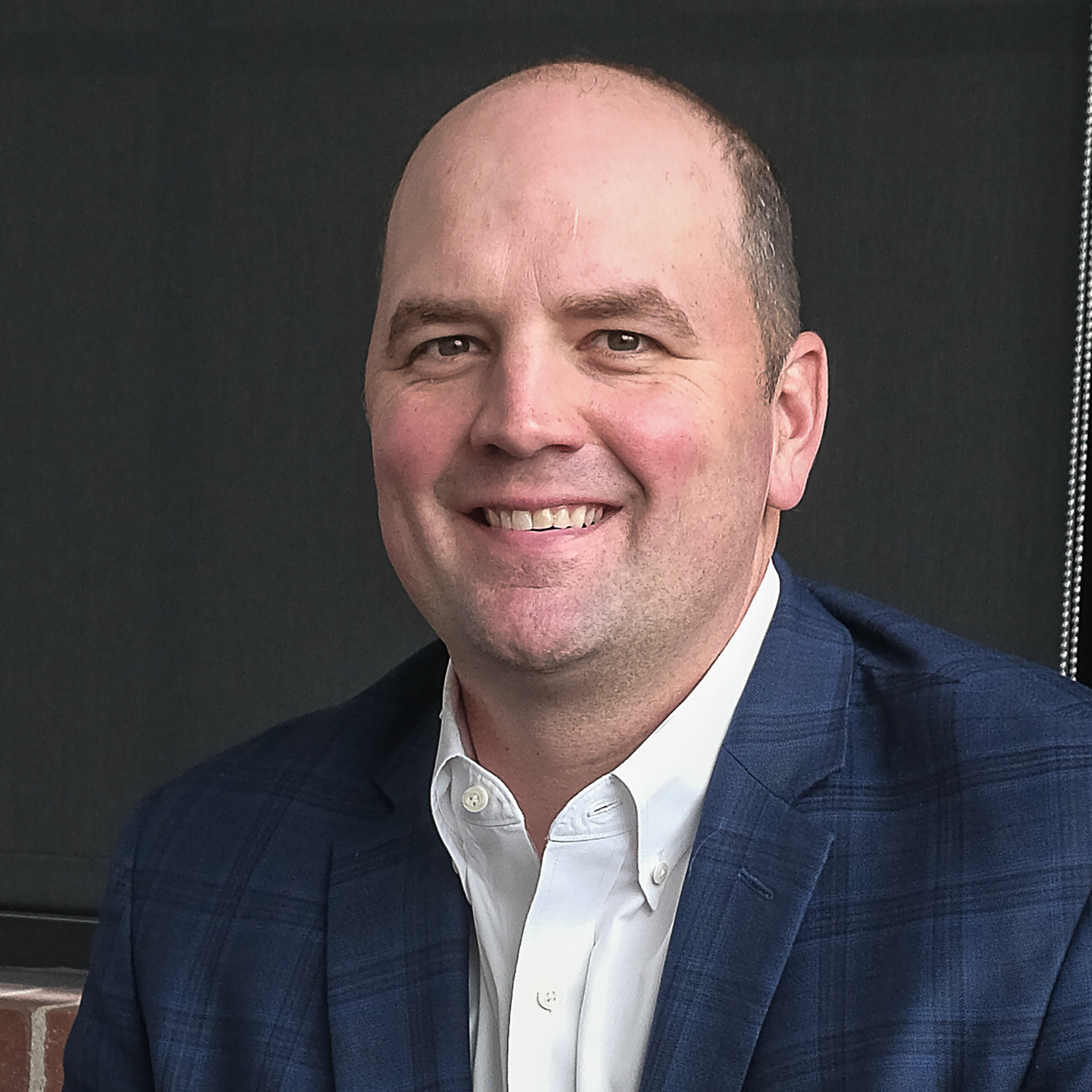 Newly renovated Westin provides backdrop for 40 pics
IBJ's Forty Under 40 photos were taken this year at The Westin Indianapolis, at 241 W. Washington St. in the heart of downtown. The hotel recently completed a comprehensive, multimillion dollar renovation, in which nearly every aspect of the hotel was upgraded. The renovations touched all guest rooms, public spaces and dining and social venues and was wrapping up during IBJ's photo shoot in mid-February.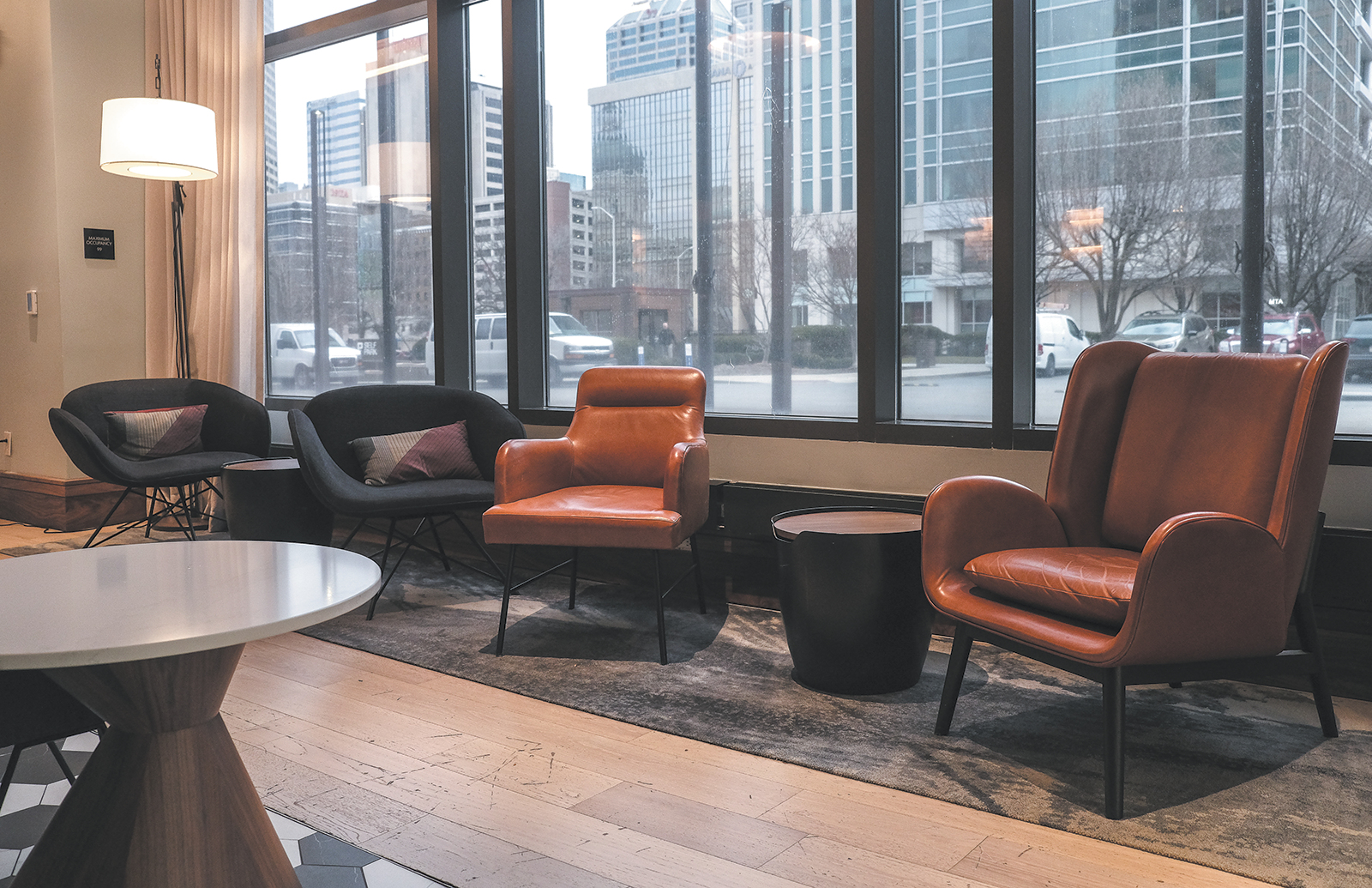 The hotel has 574 guest rooms and offers 42,500 square feet of meeting space.
The renovation, the most significant the hotel has seen since it opened in 1989, brought new fixtures, neutral colors and a more modern feel to the Westin, which is one of 12 hotels connected to the Indiana Convention Center via enclosed skywalk.
IBJ photographer Eric Learned, Special Publications Editor Samm Quinn and Lead Designer Audrey Pelsor used the hotel's lobby, common areas, the grand foyer, the newly opened Executive Club Lounge and the Ten Hands Market to showcase our honorees.
For the first time, IBJ also shot a cover photo for our Forty Under 40 publication. That was also taken at The Westin. Our cover models are Rachael Coverdale, Patricio Daneri, Ashley Gurvitz, Derek Lavender, Rima Shahid, Greg Stowers and Whitley Yates.•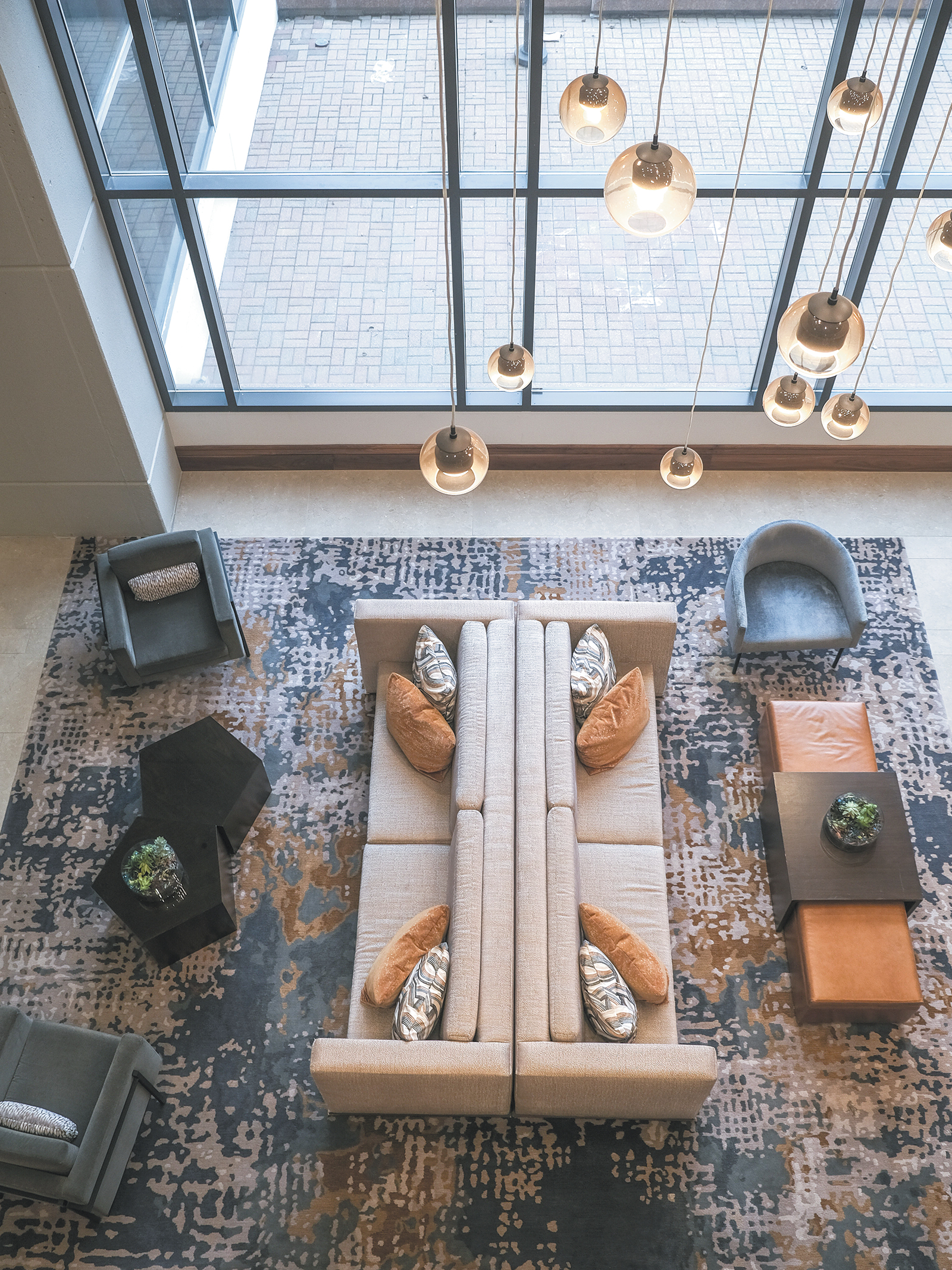 What have you learned about yourself since joining the workforce?
"In starting my business, I've learned that it's incredibly important to be able to learn and adapt on the fly. Things can change at a moment's notice, especially in the media industry. Lots of caffeine and a scrappy team can make all the difference!"
—Ashley Flowers
"I am more driven than I thought I was."
—Jonny Baker
"Since joining the workforce, I have learned the importance of collaboration and grit. Working with others to achieve common goals and persevering through challenges are key to success in any field."
—Rima Shahid
"I have learned the importance of hearing what people actually say and seeing patterns that others do not."
—Ashley Gurvitz
"It all starts with mindset—with hard work, I can do whatever I set my mind to achieving. I've had to believe in myself to go for some of the opportunities I've pursued, and I found that it was that self-belief that helped me to persevere."
Berthran Ugeh
"I have found that I enjoy being a team builder and receive immense satisfaction from helping new attorneys grow in their skills and practice."
—Tonya Vachirasomboon
"My former colleague and now good friend once told me, 'I do what I say I'm going to do.' Whether it's going back to get my MBA or becoming an entrepreneur, I'm good at setting goals and following through with them. I've learned this is my superpower."
—Shayna Sangster
"There's incredible power in bringing my authentic self to every space I fill."
—Tiffany Hanson
"How much more efficient I've become with my time with both having to track it based on my profession and then having little kids!"
—Kelleigh Fagan
"I've learned how much more I have to learn and to never stop learning."
—Brian Willsey
"I want to be in control of my successes in life, so I am going to always bet on me. And of course, with those successes were many failures, but I learned not to dwell on them and to not give up. I have always used the setbacks or challenges that I have had as fuel to drive forward."
—Chase Flashman
"I'm more passionate about entrepreneurship than I ever thought I would be."
—Aaron Pierce
"I have learned to identify what I want and why I want it. Specific goals beget specific achievements. What I want is always evolving, but once I know what I mean to achieve, I name it and work backward."
—Joel Kirk
influential reads
Nida Ansari
I love memoirs. "When Breath Becomes Air," by Paul Kalanithi.
Megan Carrico
"Motherhood," by Sheila Heti, helped me look at my personal journey into motherhood in a quick-witted and whimsical way.
Mac Schilling
"The Reason for God: Belief in an Age of Skepticism," by Timothy Keller
Whitley Yates
"Woman Evolve," by Sarah Jakes Roberts
Kevin Wright
"Chop Wood Carry Water," by Joshua Medcalf
Greg Stowers
"The Souls of Black Folk," by W.E.B. Du Bois. His description of "double consciousness" in 1903 aptly described the feeling of a cross-section of African Americans that remains true to this day.
Ben Blair
"Triumph of the City," by Ed Glaeser. This book was instrumental in forming my views about the importance of cities and my decision to live downtown. The author makes a convincing argument that urban environments are directly related to innovation and productivity, largely through serendipitous interactions.
Jeremy Brown
"Setting the Table: The Transforming Power of Hospitality in Business," by Danny Meyer
Emily Munson
"Faust, Part One," by Johann Wolfgang von Goethe. As Mephistopheles says, "Naught more absurd in this world can I find / Than is a devil who despairs."
Tiffany Trotter
"The Four Agreements: A Practical Guide to Personal Freedom," by Don Miguel Ruiz
Brock Herr
"The Tipping Point" and "Outliers," both by Malcolm Gladwell