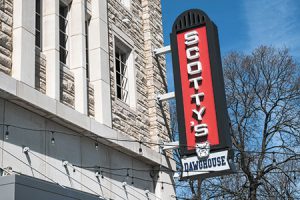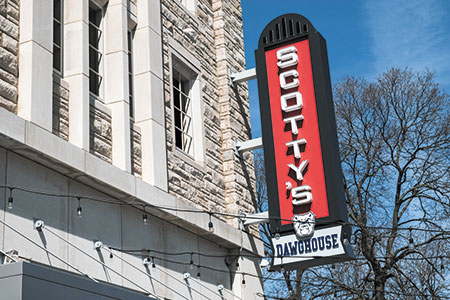 The chain's performance declined after founder Scott Wise sold it in December 2016, and in recent months it has closed four restaurants and announced plans to close a fifth.
Read More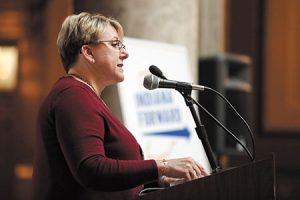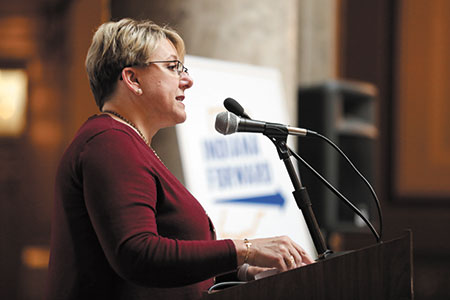 An army of high-profile business leaders wanted the General Assembly to pass what they called a comprehensive hate crimes law, but the effort fell short. What went wrong?
Read More
The Central Indiana Community Foundation's new five-year plan focuses on making Indianapolis a more inclusive city, a goal it hopes to achieve partly by training 5,000 community leaders and residents about institutional racism.
Read More
The company raised about $50 million and had big plans for its product, Redbox-style vending machines in nursing homes that dispensed medicines for patients.
Read More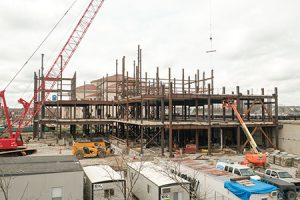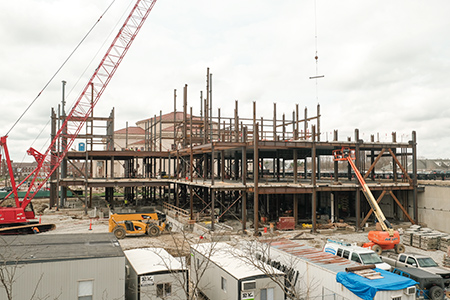 Debt payments will be due before all the buildings are completed. But Carmel officials say the delays shouldn't cost taxpayers because of safeguards the city and the developer put in in place years ago.
Read More
Software maker Determine Inc.'s investment bankers contacted dozens of prospective suitors as the company racked up millions of dollars in losses and burned through cash.
Read More
White is the founding director of Trinity Haven, which will be the state's first home for lesbian, gay, bisexual, transgender and queer or questioning youth and young adults who have nowhere else to live.
Read More
Varvel will contribute a cartoon twice a month to IBJ's op-ed pages. He joins Shane Johnson, who has been an IBJ editorial cartoonist for seven years and will continue as a regular cartoonist for the publication.
Read More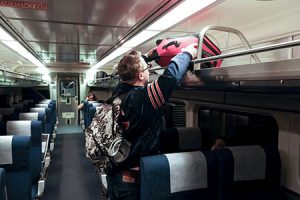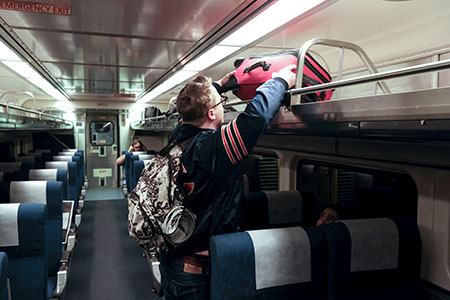 Amtrak on Monday issued an official notice that it plans to suspend operation of the Hoosier State line, which provides Indianapolis-to-Chicago service, starting July 1. The state hasn't included funding for the line in its next budget.
Read More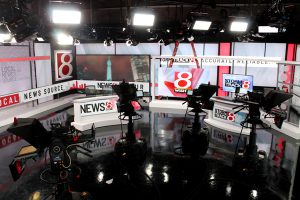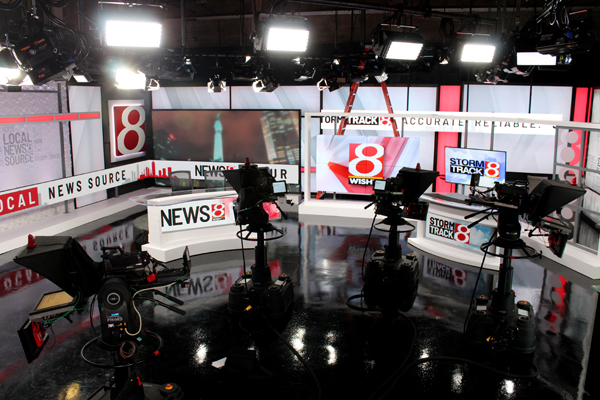 DuJuan McCoy, who has agreed to buy the stations, also is the owner and CEO of Bayou City Broadcasting LLC, one of the leading black-owned broadcast TV station affiliate groups in the United States.
Read More
Illinois-based Greenleaf Foods, which makes burgers, hot dogs, sausages and other vegetarian meat alternatives, plans to build a 230,000-square-foot plant at Interstate 74 and State Road 44.
Read More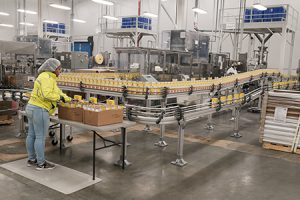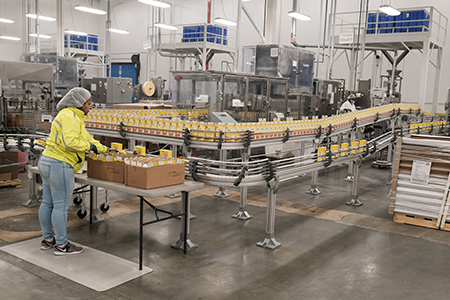 Heartland has expanded its local production facilities multiple times since 2015, adding hundreds of employees and rolling out several new products, including a brand of cold-brew coffee, Java House, that hit the market last year.
Read More
The delivery vans have an all-electric range of up to 85 miles and can be fully charged in about eight hours.
Read More
The Plainfield-based company said it spent $1 million on improvements to the 180,000-square-foot, temperature-controlled facility at 2370 Perry Road.
Read More
The facility will include a 7,000-square-foot simulated factory floor featuring training robots, assembly-line simulators, a car lift, a forklift and work space for interns.
Read More
We are less pleased that many Republican lawmakers did everything they could to ensure the law did not include specific language about gender identity.
Read More
Indiana is home to an impressive collection of aerospace industry assets.
Read More
A lot has been done here to fight the epidemic and establish recovery efforts, but addiction treatment is still fragmented and oftentimes inaccessible for this vulnerable population.
Read More
Indiana policymakers love to celebrate Indiana's leadership, but one ranking our lawmakers can't tout is the Hoosier state's standing on school funding and teacher pay. Indiana ranks below average nationally and fails to compete with nearly all neighboring states in funding public schools and teacher compensation. A recently released study on Indiana's school funding and […]
Read More
Pushing the limits of housing affordability will compromise the rest of your financial life, as it drives up utility, maintenance, taxes and insurance expenses.
Read More
Being busy all day long without feeling fulfilled is a red flag that our energy reserves are being slowly depleted—task by task, meeting by meeting, and email by email.
Read More
Ratcheting down an already depressed forecast will make the final week of the session an exercise in cost-cutting and priority-shifting.
Read More
Unfortunately, the size of the working age population has been growing slowly and even shrank slightly last year. This poses a real problem for our nation's finances.
Read More
Two columnists from two completely different geographic and political sections of the country, and both understand the importance of civic involvement and political duty, and not just for the biased and trend-following portion of our urban population.
Read More
Prior to making broad generalizations around the need for "attention, engagement, and scrutiny," it is important to ensure that all of the facts are in place.
Read More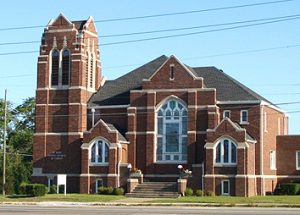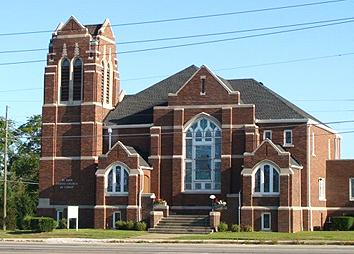 Work finally has begun on construction of a 60-unit apartment project for seniors behind the former St. John United Church of Christ, which will receive $1.5 million in preservation work.
Read More
Indianapolis-based accounting firm Katz Sapper & Miller has sold a majority stake in KSM Consulting to Philadelphia-based private equity firm Renovus Capital Partners.
Read More
The often-bipartisan Indianapolis City-County Council cast a rare politically divided vote Monday night on a proposal that would, among other things, spend nearly $850,000 to buy new vehicles for city employees.
Read More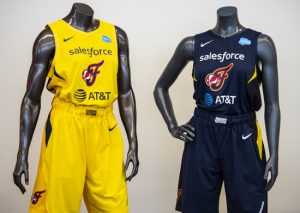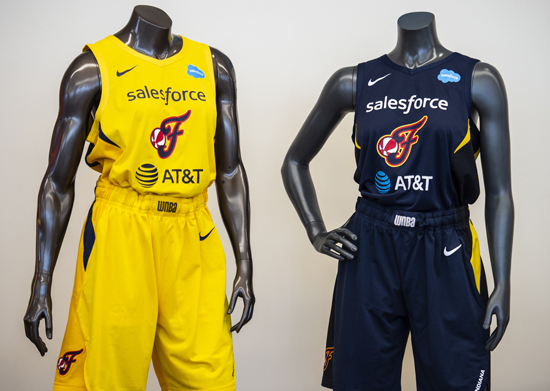 The Indiana Fever on Wednesday announced a multiyear sponsorship with Salesforce that will make the tech firm the team's new jersey sponsor.
Read More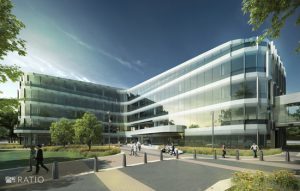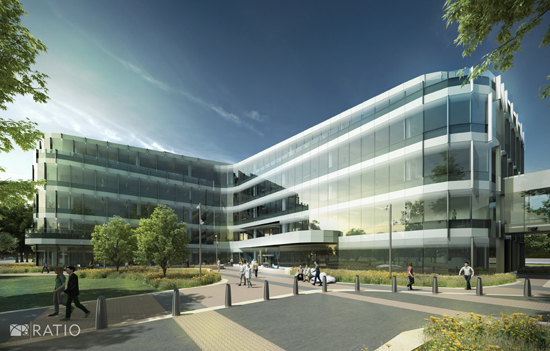 The announcement came Tuesday during a groundbreaking for the planned five-story, 120,000-square-foot office building at the southeast corner of Illinois Street and Fidelity Way.
Read More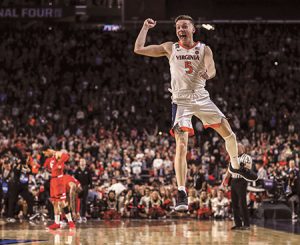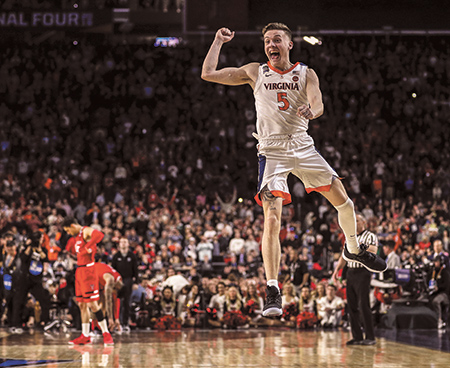 Former Lawrence Central star used a historic loss as motivation in Virginia's championship run.
Read More