APRIL 20-26, 2015
Indianapolis officials are dealing with a rash of applications for gas stations in some areas as developers try to beat a looming moratorium on their construction. Scott Olson explains the big rush and reveals where the proposed stations would be located. Also in this week's issue, Kathleen McLaughlin reveals that the state is eyeing downtown's Central Canal for a $25 million archives building. And in A&E Etc., Lou Harry holds forth on the flock of new plays descending on local theaters.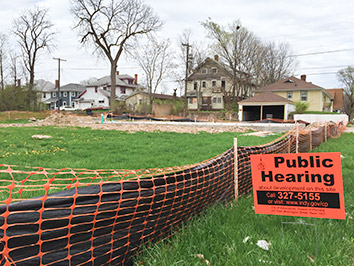 Since early March, when city officials announced plans to establish the moratorium in commercial areas adjacent to neighborhoods, the Indianapolis Department of Code Enforcement has received 18 applications to build at locations that would be subject to the ban.
Read More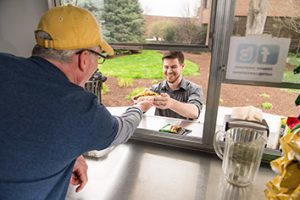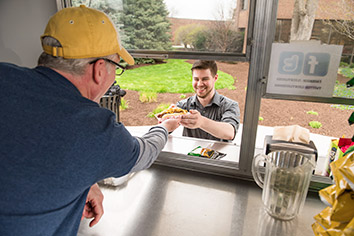 For the most part, mobile food vendors stick to downtown Indianapolis. More than 100 are licensed to do business in Marion County.
Read More
At least three emerging tech firms are targeting the legal space with subscription-based software, confident they can bring efficiencies to an industry heavy with clients, data and documents.
Read More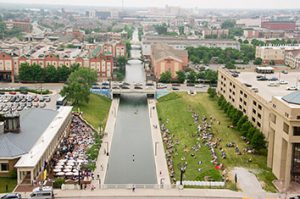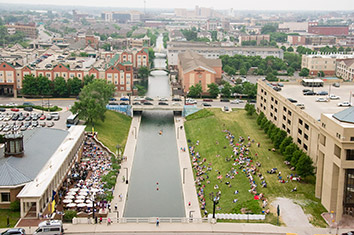 Indiana is working on plans to build a $25 million state archives building on the Central Canal downtown, taking up green space and adding another institutional user to the Canal Walk. The canal site, across from the Indiana History Center, beat out three other locations the state evaluated.
Read More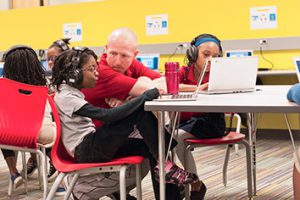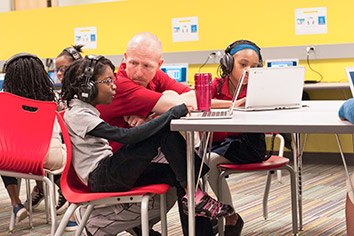 After seeing a 2014 law fuel unprecedented collaborations between Indianapolis Public Schools and such charter schools as Phalen Leadership Academies, the Legislature decided to extend the same opportunity to school districts statewide.
Read More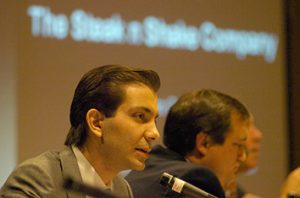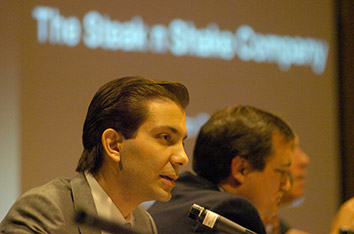 Sardar Biglari fielded questions from shareholders until they ran out of things to ask. He talked about the smallest details of the company's businesses, from the way Steak n Shake makes its milkshakes to the number of ad pages its men's magazine, Maxim, sells.
Read More
Revolution, founded by Indiana University graduate John Rowady, recently acquired Indianapolis-based Acts Marketing. Financial terms of the deal were not disclosed.
Read More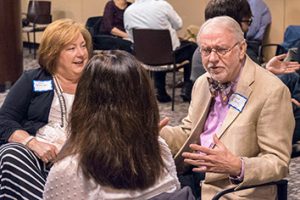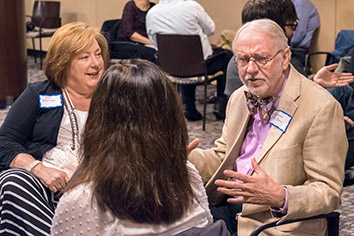 Storytelling Arts of Indiana is conducting workshops to help teach businesspeople how to better tell their companies' stories.
Read More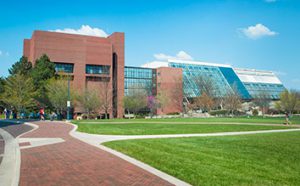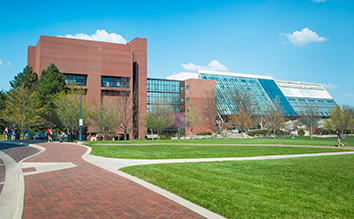 Years after the Great Recession battered construction, and consequently the architecture profession, the state's largest architecture program survived by pitching itself as a top-flight school.
Read More
Opponents of the controversial justice complex proposal pushed by Mayor Greg Ballard might have killed the project when the City-County Council's Rules and Public Policy Committee voted against it April 14, but that victory shouldn't be confused with solving the problem. The city is still burdened with inefficient, unsafe jails and courtrooms.
Read More
Getting rid of Rush was the radio version of the Colts parting ways with Peyton Manning.
Read More
There's a famous quote by Martin Luther King: "The arc of the moral universe is long, but it bends toward justice."
Read More
Heaven help me: I'm a paid critic. I'm different from the sort of gushing-praiser, or mindless hater on Yelp. I get to research, test and objectively review some of the most advanced computing gear in the industry, year after year.
Read More
Once burned, twice shy. You should know that Hoosier legislators—particularly their leaders—are paying close attention to polls, proprietary and public, as the session winds down.
Read More
One big hurdle remains before our legislators can leave by their April 29 deadline: the two-year state budget. As is so often the case, the main budget item up in the air is the school formula, the complex calculations that determine how much money each district receives from the state.
Read More
The title of a recently discovered 1963 speech given by Benjamin Graham, titled "Securities in an Insecure World," sounds like a topic one might choose to speak about today.
Read More
I was disappointed to read the caption under the picture in the article about Poseidon Experience, "Alan Errichiello trains with an assault rifle … " [March 23 IBJ].
Read More
Bruce Race's [April 6] column "Collaborate on agenda for an exceptional region" recommends a more deliberate conversation about regional planning issues. We couldn't agree more.
Read More
Christy Denault, who started with Pence during his campaign for governor in 2012, said in a resignation letter that the "time has come for me to devote my energy and time to my family."
Read More
A Marion County prosecutor's affidavit accuses the Mansur Real Estate Services co-founder of receiving $340,000 from several victims through a securities fraud scheme.
Read More
The facility's developer wants Fishers to enter into a 20-year lease for specific usage rights that would cost the city $805,000 annually. It also seeks a 10-year tax abatement and a waiver of impact and permit fees.
Read More
Peerless Pump Co. is in line to receive a pair of tax abatements from the city after the manufacturer spent more than $18.7 million to improve its Indianapolis plant. The deals could pave the way for an even larger expansion.
Read More