APRIL 3-9, 2017
Here's a little-known fact: The city of Indianapolis has an ownership stake in two of downtown's most luxurious hotels and has received nearly $1.2 million so far from one of the investments. What's the holdup with the other? Scott Olson has the story. Also in this week's paper, Hayleigh Colombo reveals early results from the On My Way Pre-K program—as legislators argue over funding increases. And in A&E Etc., Mike Lopresti weighs in on IU's new hire for basketball coach.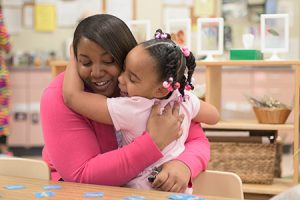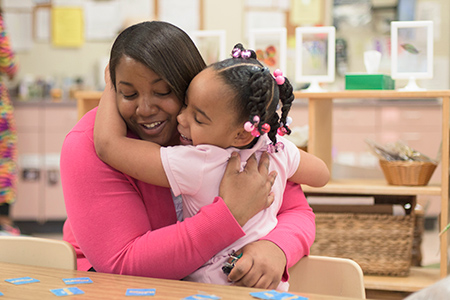 Fifty-one percent of respondents in an early state evaluation of the pre-K program said their families had been able to increase their work or school hours while their children participated in the program.
Read More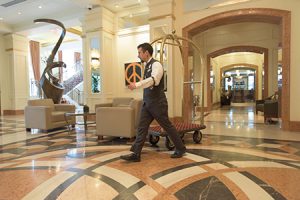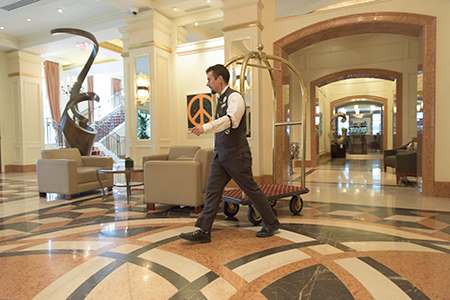 Here's a little-known fact: The city of Indianapolis has an ownership stake in two of downtown's most luxurious hotels and has received nearly $1.2 million so far from one of the investments.
Read More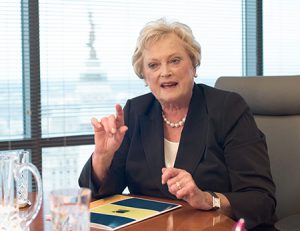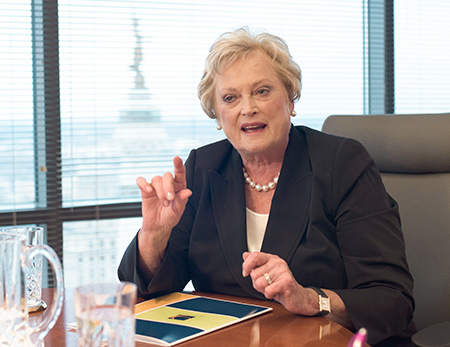 Indianapolis businesswoman and philanthropist Christel DeHaan is nearly 75 years old and she knows that someday she'll have to slow down. Someday. Not now.
Read More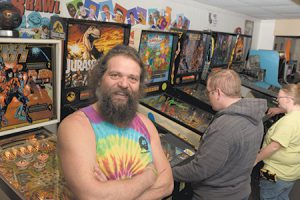 A handful of local businesses signal of a renewed interest in the once-ubiquitous pinball machines that used to be a staple in restaurants, bars and arcades before they were usurped by video games.
Read More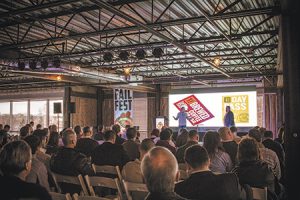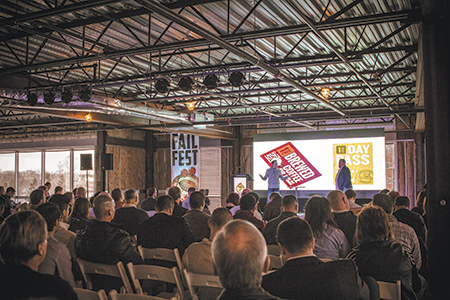 Some of Indiana's most acclaimed technology and entrepreneurial events are joining forces for a multi-day June conference, an effort aimed at boosting venture capital in a state that struggles to draw it.
Read More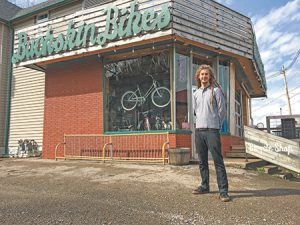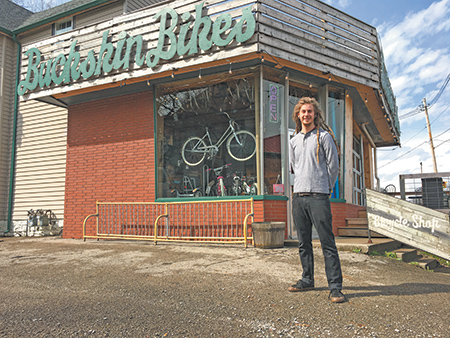 An Anderson University fine-arts-major-turned-entrepreneur has helped develop a unique student-loan-forgiveness program that encourages recent Indiana graduates to set up shop in Anderson.
Read More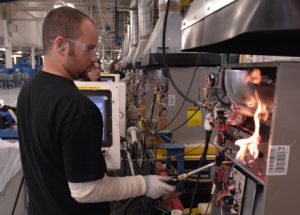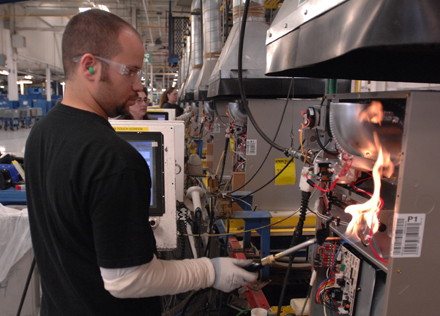 The IEDC approved a $7 million incentives package that requires Carrier to keep 1,069 jobs here, although the company is still sending hundreds of other jobs to Mexico.
Read More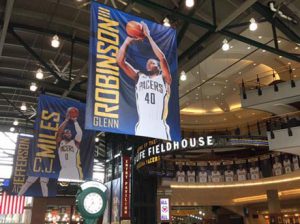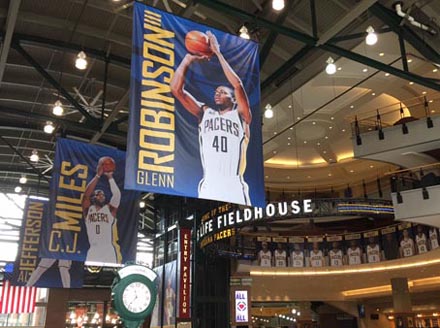 The Pacers—working with city officials and the Indiana Sports Corp.—are expected to bid for a future All-Star Game. NBA Commissioner Adam Silver has said he supports the idea of bringing the event to Indianapolis.
Read More
The local company considered buying its current home before hitting the drawing board and launching plans to build its own space.
Read More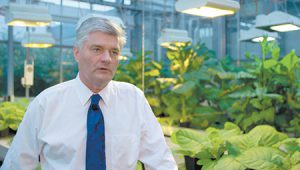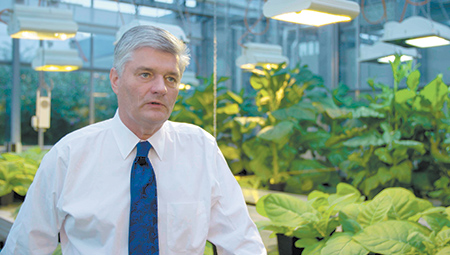 Rainer Fischer's goal is to spur collaboration in research and commercialization of life sciences products.
Read More
We encourage the city to be picky in selecting a winning bidder for the Old City Hall, which has been without a permanent use since the Indiana State Museum moved out in 2001.
Read More
Indiana road funding and public education are among issues that hang in the balance.
Read More
As we strive toward the goal of attracting talent and making the city more vibrant, we have to start with the most fundamental practice of keeping Indianapolis clean.
Read More
If health coverage were de-coupled from employment, the United States would become a much more attractive location for new businesses, and incentives to outsource production to overseas workers would be reduced.
Read More
The youngest Republican and youngest Democrat in the Indiana House have come together to form the Indiana Future Caucus, which will focus on passing future-focused legislation on issues affecting young Hoosiers across party lines.
Read More
When the Congressional Budget Office scores a bill, it has to follow certain rules. Fair enough. But by nature, this excludes plausible details in the administration of the law.
Read More
Berkshire Hathaway provides its shareholders with an owner's manual that dictates the managerial guidelines and culture of the company.
Read More
We appreciate the observations in the editorial about the VA's cemetery plan that Indianapolis' deficiency in park land is well documented ["Park a good use for Crown Hill site," March 20]. A minor quibble: "… come out of the woodwork" seems like a derogatory metaphor. At least you didn't refer to environmentalists in that way. (In fact, you didn't […]
Read More
We continue to operate in good faith, as we seek to balance our mission to serve veterans, our responsibility to the American taxpayer, and our sincere desire to engage cooperatively and collaboratively with the community.
Read More
The company, which develops student-engagement applications for universities, more than doubled its office space this month by moving operations across Monument Circle, from Circle Tower into the Lacy Building.
Read More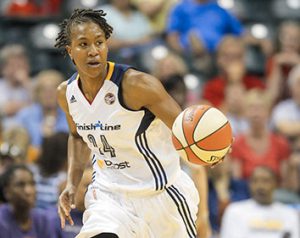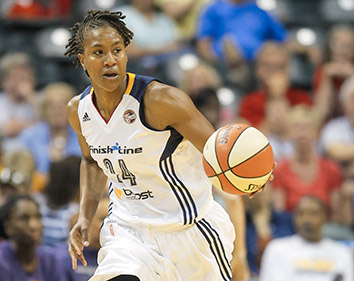 Eventually, Tamika Catchings plans to franchise Tea's Me and develop her own blend, likely called "Tamika's Tea."
Read More