AUGUST 14-20, 2017
A growing number of colleges are defying old norms about selling alcohol at sporting events and are using booze to help fund athletics. Anthony Schoettle reports that Purdue is taking the plunge, and other Indiana schools likely will be tempted. Also in this week's issue, Lindsey Erdody follows Fisher Mayor Scott Fadness for a day to get a sense of the political up-and-comer's leadership style. And in A&E Etc., Lou Harry reviews 13 new food offerings at the Indiana State Fair.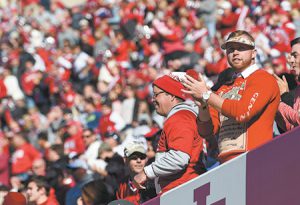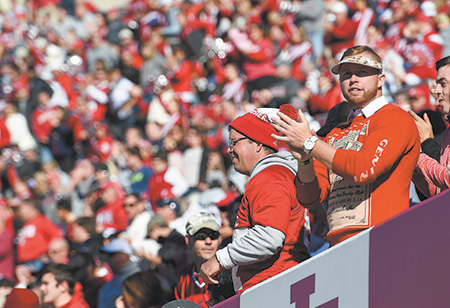 Fifty U.S. colleges now report selling alcoholic beverages at their sporting events—up from 21 in 2011. Purdue University is the latest to jump into the fray.
Read More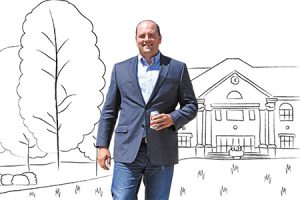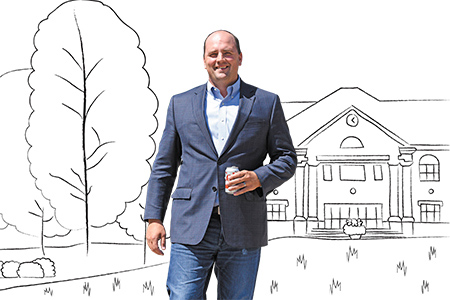 Scott Fadness says he's OK losing an election if he's making what he believes are the right decisions for the Hamilton County city.
Read More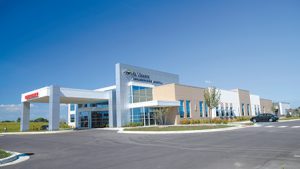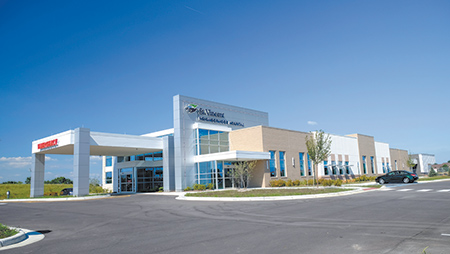 Whether so-called micro-hospitals can succeed financially might depend on whether they can meet Medicare's definition of a hospital: a medical facility that dedicates the bulk of its services to inpatient care.
Read More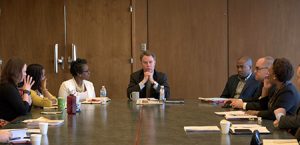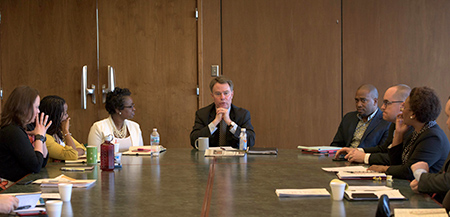 Mayor Joe Hogsett is weighing investing in basics like funding police officers and road construction against the cold reality that Indianapolis has for years been spending more cash than it's taking in.
Read More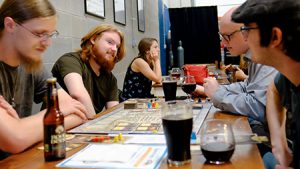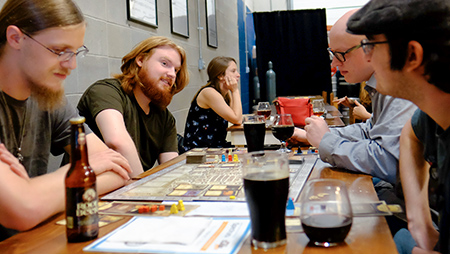 Standards such as Monopoly, Scrabble and Yahtzee can be found on shelves at Big Lug Brewery, Tin Roof, Thirsty Scholar and more. But some venues have gone even further—including Books & Brews and Kingmakers—are making tabletop games the centerpiece of an evening out.
Read More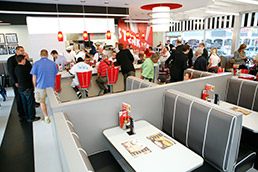 Sardar Biglari racked up 29 quarters of consecutive same-store sales gains before the current cold streak hit.
Read More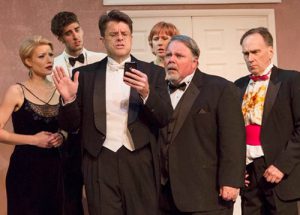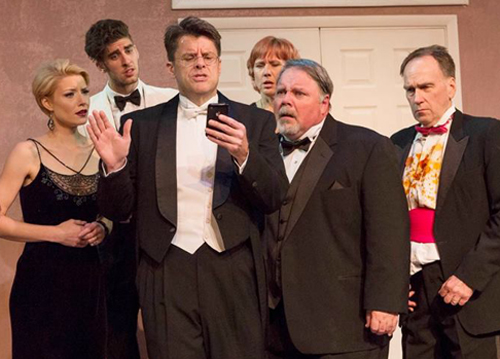 Leaders at struggling Theatre on the Square say they need to step back and plan needed repairs, audience development, and marketing and programming strategies.
Read More
A judge recently ruled that IBM Corp. owes Indiana $78 million in damages stemming from the company's failed effort to automate much of the state's welfare services.
Read More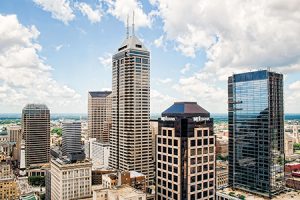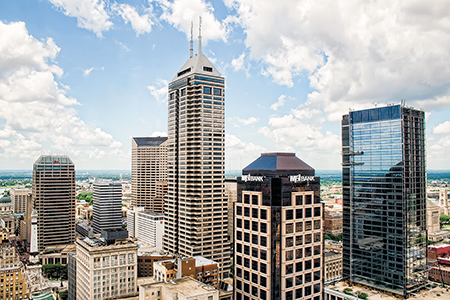 Vacancy continues to decline as Salesforce takes more space in the city's tallest building and other tech firms put down stakes. And with the greater demand, rents are escalating.
Read More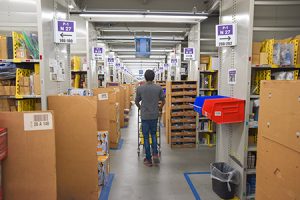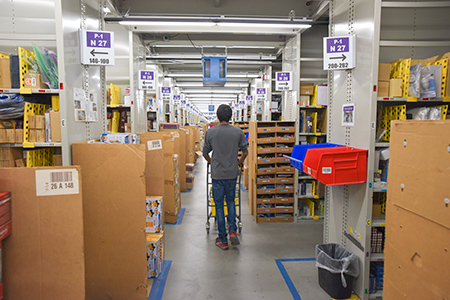 Seattle-based Amazon employs more than 9,000 full-time workers at its five Indiana fulfillment centers, four of which are in central Indiana—with plans to add more positions.
Read More
Krone North America Inc. has canceled plans to move its headquarters from Tennessee to Shelby County, where it had been planning to hire 101 people.
Read More
IT Luggage is investing nearly $1.8 million to purchase and renovate a 33,000-square-foot facility.
Read More
Midwest Fertilizer Co. will begin construction on its Posey County manufacturing facility next year. Construction is projected to support more than 2,500 jobs.
Read More
The Veterans Administration's policy change to discourage the use of not-for-profit agencies serving people who are visually impaired is misguided.
Read More
I am disheartened over the melancholy exhibited by my contemporaries during what should be cheery occasions.
Read More
I'll concede that private equity might have a marketing problem. Somewhere along the way, it got a bad rap, which is a shame when you consider the impact private equity has had in Indiana.
Read More
How could people in the divided city of Aleppo, Syria, live such different lives? I couldn't imagine it—until I considered ways our city is divided.
Read More
Forcing steel-using firms to substitute high-cost U.S. steel for low-cost foreign imports makes those businesses less competitive.
Read More
Because passive funds do not choose stocks based on performance potential, Lund asserts they lack a financial incentive to ensure that each of the companies in their very large portfolios is well run.
Read More
Of all the numbers listed in your article about Lucas Oil Stadium [At a crossroads? July 24], you did not mention what the annual payments and debt service dollars are that the city must continue to pay for the stadium. Nor did you mention how much the city still owes on the Hoosier Dome (yes, the […]
Read More
It's time to repeal or significantly reform this outdated, failed policy.
Read More
The Indianapolis Downtown Artists and Dealers Association—better known as IDADA—plans to cease operations by Dec. 31, about 15 years after the not-for-profit's founding.
Read More
Browning/Duke Realty is expected to spend $15 million to build the 400,000-square-foot facility and Brooks Running Co. plans to spend nearly $11 million to equip it.
Read More
Lafayette-based Wabash said the purchase of Supreme Industries, a maker of truck bodies, advances its diversification strategy.
Read More