DEC. 21-27, 2018
IndyReads, the adult literacy not-for-profit founded in 1988, has entered a new chapter after years of steeping in red ink. Finishing his second year as CEO, Ryan King has turned around its finances and significantly altered its teaching model, Lindsey Erdody reports. Also in this week's issue, Samm Quinn reports that while Fishers officials are eager to make progress on the proposed Nickel Plate Trail, Noblesville isn't showing anywhere near the same kind of enthusiasm for its portion of the trail. And John Russell explains how consumers can prepare for a new requirement that hospitals publicly list their prices for a wide variety of procedures—although the price they pay might be different.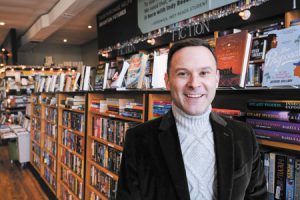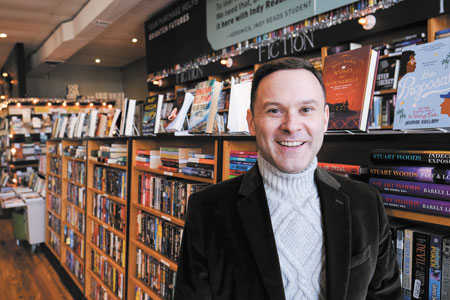 Indy Reads launched a redesigned literacy program in fall 2017, and the board recently approved a new mission statement and strategic vision.
Read More
As Fishers charges ahead with converting the Nickel Plate Railroad into a pedestrian pathway, the trail through Noblesville doesn't seem to be gaining that same traction.
Read More
Starting Jan. 1, every U.S. hospital will be required to post standard charges online for every item and service they provide, from bandages and drugs to operating rooms and organ transplants.
Read More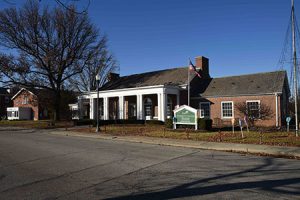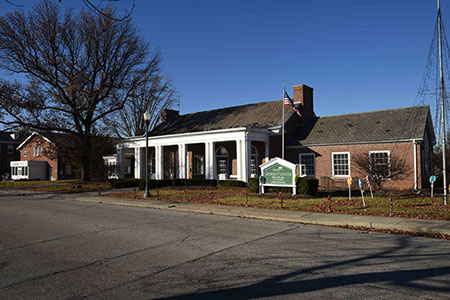 With a $5.85 million Lilly Endowment Inc. grant, the city of Lawrence and Arts for Lawrence are poised to launch a major project focused on the arts and the area's military history.
Read More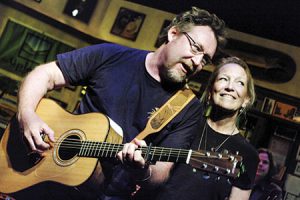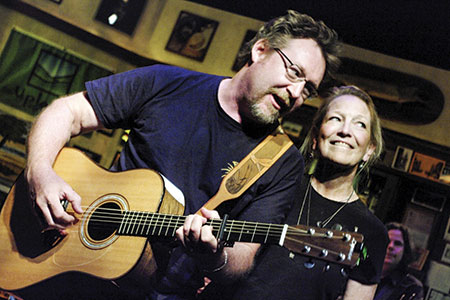 Two of Indy's leading actors gave up lucrative careers in movies, TV and commercials to make a new life for themselves in central Indiana.
Read More
Investors have turned pessimistic about everything from the inevitability of a U.S. recession to growing international trade disruptions and higher loan defaults.
Read More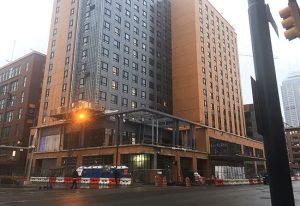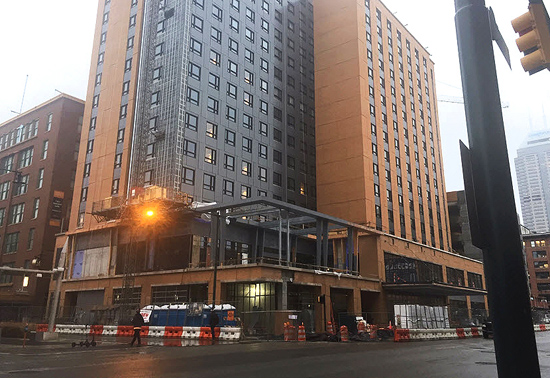 The new locally developed seafood eatery is one of four retail tenants that have agreed to lease space in the dual-branded Hyatt Hotel development across from Bankers Life Fieldhouse. The restaurant plans a second location at the Yard at Fishers District.
Read More
Gosling has sold about 700,000 sticks since creating the product in his kitchen in 2004.
Read More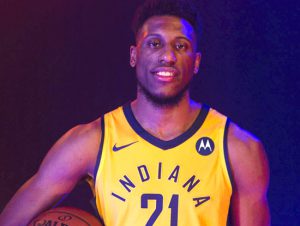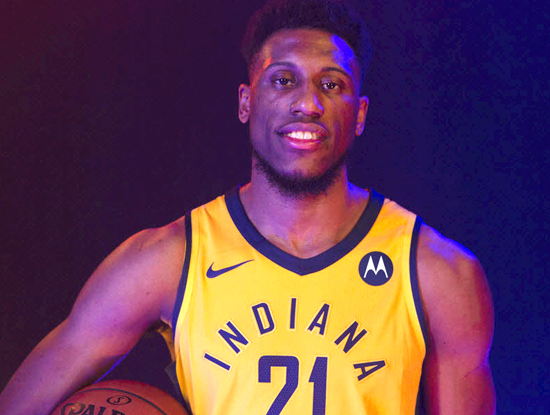 Christmas came early for the Pacers in the form of a sponsorship deal a source said likely will pay the NBA franchise up to $10 million over two years.
Read More
While we are glad to see the current efforts to spruce up the 23-year-old mall, it will continue to decline without a new master plan that shifts much of the space to alternative uses, such as office and residential.
Read More
An end-of-year puzzle to keep you sharp as the calendar turns to 2019.
Read More
If we go to the Statehouse ready to exclude some of our fellow citizens— trading equality for expediency—any victory would be a hollow one that surrenders any claim to real leadership.
Read More
Increasing the rate at which we adopt "smart city" technology that enhances connectivity, improves quality of life, and better supports urban population growth is paramount for urban planners in Indianapolis.
Read More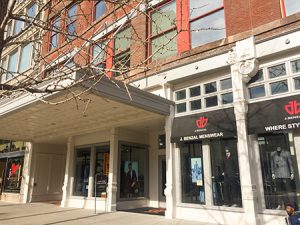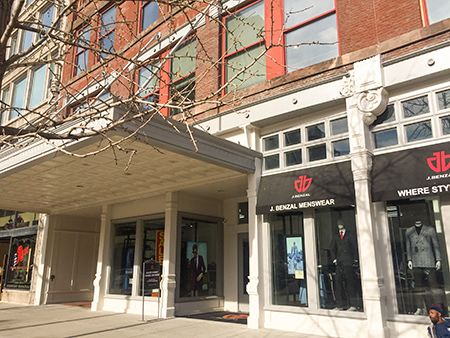 Far from dead, bricks-and-mortar stores have the power to boost city in quest for workforce talent.
Read More
Things need to change. Women need to be where decisions are made. Why? They think differently than men.
Read More
Focus on what you can control and try not to fret about what you can't. Extreme short-term volatility can be a gift to long-term investors, if you let it.
Read More
Are church bazaars, veteran-organization chili suppers or light displays at art institutes fair game? Or do they corrupt the mission of the organization?
Read More
When the Pacers can pay their players an average salary approaching 10 figures (that's $10 million yearly, folks!), I think they should be able to fund any improvements to the facility where they play their home games.
Read More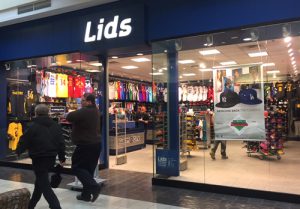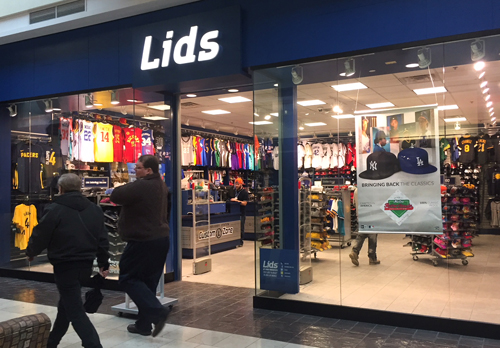 Lids is the second-largest of Nashville, Tennessee-based Genesco's holdings, bringing in about a quarter of the company's total revenue, but the retailer has been struggling.
Read More
Misty Weisensteiner succeeds Mark Newman, who had been in the post six years when he stepped down in August to become executive director of Indiana Public Broadcasting Stations.
Read More
Kelly Krauskopf, a significant player in Pacers Sports & Entertainment for 19 years, will relinquish her duties as head of the group's esports initiative to join the front office full time.
Read More
The city's transit system plans a 3,500-square-foot building where it will educate new hires and fill-in drivers ahead of the introduction of the new Red Line route.
Read More
DataBank officials said they would maintain LightBound's facilities on downtown's southwest side and continue to invest in the Indianapolis market.
Read More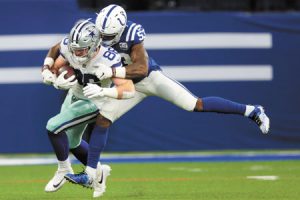 Colts, Pacers, Hoosiers, Boilermakers and Irish all find something under the tree this year.
Read More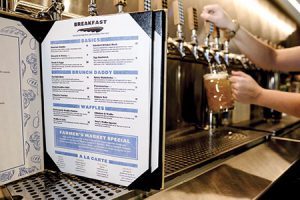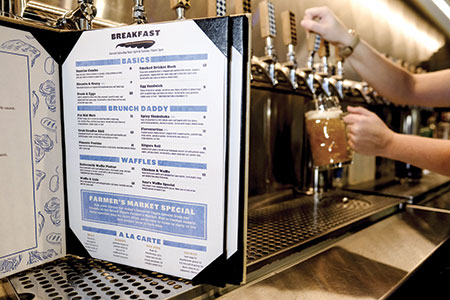 Any eatery with some variation of "egg" in its name should excel at the popular hybrid meal. But what about places better known for adult beverages than breakfast?
Read More