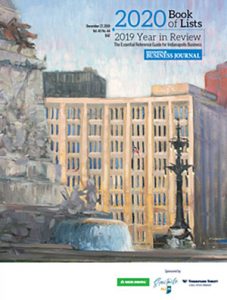 DEC. 27, 2019-JAN. 2, 2020
There was no shortage of huge news stories in central Indiana this year—with Roger Penske's purchase of the Indianapolis Motor Speedway, the launch of the Red Line and the closure of trucking giant Celadon. And that's just the top tier of events from 2019 that promise to have lasting impact on central Indiana. Years from now, we'll still be talking about game-changing acquisitions by corporate giants Eli Lilly and Co. and Elanco Animal Health, not to mention the deal cut by state legislators to fund renovations to Bankers Life Fieldhouse and build a soccer stadium for the Indy Eleven. We have an authoritative review of all the year's major business stories in the 2020 Book of Lists, which itself is an invaluable resource for the vital statistics of Indy-area business.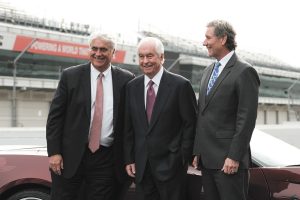 Penske—one of the most influential companies in the history of auto racing—will become just the fourth owner of the iconic track and will take over a series that many believe is on the upswing after many years of struggle.
Read More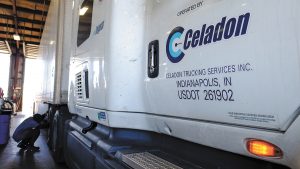 The December announcement brought to a bitter close one of central Indiana's great entrepreneurial success stories. Stephen Russell, the son of a New York City taxi driver, launched the business with a single truck in 1985 and grow it into the largest provider of international truckload services in North America, with more than 150,000 annual border crossings between the United States, Canada and Mexico.
Read More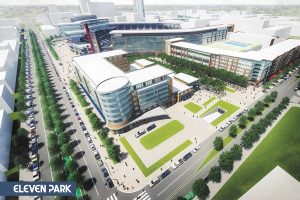 The law, which passed with bipartisan support in April, created funding plans for most of a $360 million renovation of Bankers Life Fieldhouse and the construction of a $150 million soccer stadium for the Indy Eleven by diverting millions of dollars in annual state tax revenue to the Capital Improvement Board.
Read More
The deal, which is expected to close by mid-2020, will swell Elanco from the world's fourth-largest animal health player to the second-largest, behind only New Jersey-based Zoetis.
Read More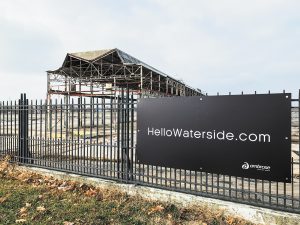 Ambrose had detailed plans in 2018 for a $1.4 billion, mixed-use development called Waterside—and said construction would start in 2019. But on Sept. 27, Ambrose said it planned to reposition its business and move away from mixed-use and office projects, including Waterside.
Read More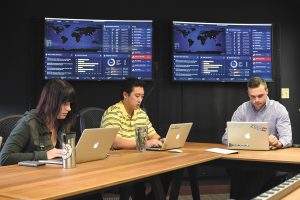 In one of the year's highest-profile tech deals, two out-of-state private equity firms took a majority stake in Fishers-based tech company ClearObject, which for years has ranked among the fastest-growing firms in the Indianapolis area.
Read More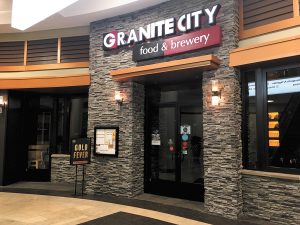 When Scotty's filed for Chapter 11 bankruptcy protection in December 2018, it had 19 locations, including seven Indianapolis-area Scotty's Brewhouses and a Thr3e Wise Men Brewing Co. in Broad Ripple. By the middle of this year, most of those had closed, including all the Indianapolis-area sites.
Read More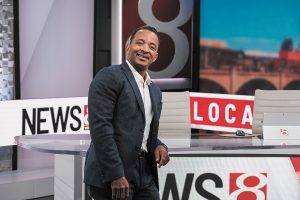 In August, GateHouse Media, a chain backed by an investment firm, announced it was buying Virginia-based USA Today and Gannett Co., which owned The Indianapolis Star, for $12.06 a share in cash and stock, or $1.4 billion. The deal closed in November.
Read More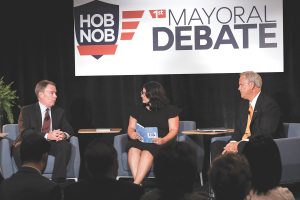 Despite no state or federal elections in 2019, Indianapolis and its suburbs made plenty of political news. Voters across the state cast ballots in municipal elections, re-electing Indianapolis Mayor Joe Hogsett plus three Hamilton County mayors. The year also brought plenty of 2020 news.
Read More
Aleesia Johnson, a longtime ally of charter schools, was named superintendent of the state's largest school district—Indianapolis Public Schools—in June, after filling the job on an interim basis for several months.
Read More
Inez Evans started as IndyGo's president and CEO just before the Red Line launched in September—a time of great promise but also complications.
Read More
Aasif Bade has brought in a new team and made a series of promotions as he's looked to pivot the Ambrose's focus from a mishmash of developments to more projects in the e-commerce and industrial sectors—in hopes of capitalizing on continued growth and market demand.
Read More
2019 was a year of big changes—some good, some bad, but all interesting. Here's a rundown of the biggest news of the year.
Read More