FEBRUARY 16-22, 2018
Downtown residents and office workers have been clamoring for a Target for decades, and the impending exit of Carson's from Circle Centre mall could be a tempting spot for retailer. But there's another option downtown that might make even more sense, Greg Andrews reports. Also in this week's issue, Scott Olson explains how proposed state legislation could pop the cork on more alcohol permits for growing sections of the Indy area. And in IBJ's new Explore section, we explore the boomlet in bar-based, pop-culture trivia contests.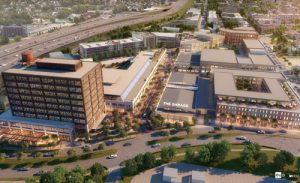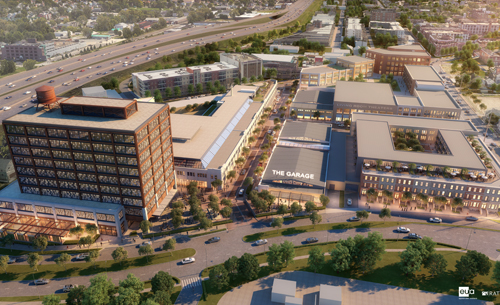 A state Senate bill aims to provide additional alcohol permits to a handful of municipalities, and even a major mixed-use development in downtown Indianapolis.
Read More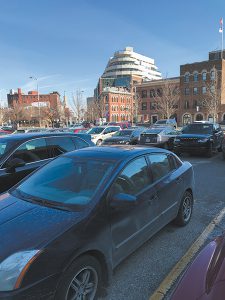 If the Minneapolis-based retail giant finally takes the plunge downtown, it might be at another site that almost no one is talking about.
Read More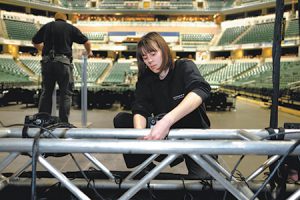 In 57 of its 58 years, Indianapolis-based Markey's Rental & Staging has experienced year-over-year revenue increases. Only the Great Recession, in 2009, derailed Markey's amazing streak.
Read More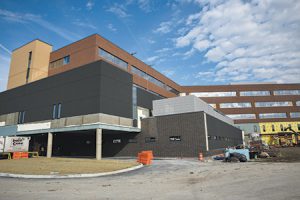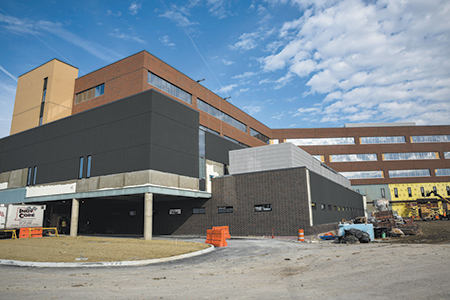 It will be smaller and sleeker and—if all goes according to plan—might actually make money, rather than ending each year in the red or barely breaking even.
Read More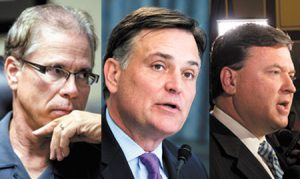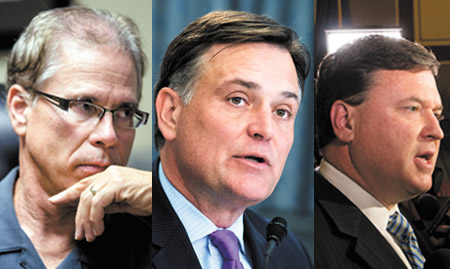 It's going to be ugly and expensive. That's the message political experts are sharing about the Republican primary that will decide who will challenge Democratic U.S. Sen. Joe Donnelly in the fall.
Read More
You're holding in your hands a redesigned IBJ with a cleaner, more modern style and a host of new features we hope will make the publication an even more indispensable part of your weekly routine.
Read More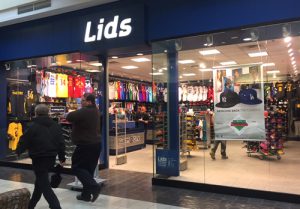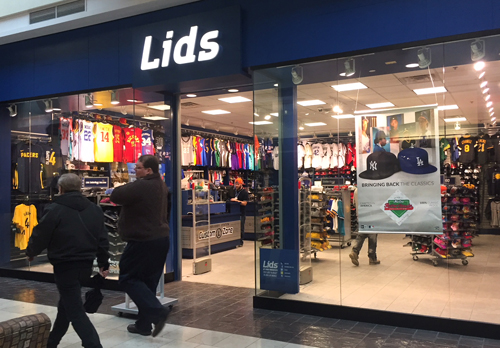 An investor group had been pressuring Genesco Inc. to sell some of its holdings, but says it's not happy that Zionsville-based Lids is the unit Genesco wants to divest. Meanwhile, analysts have mixed opinions about the possible sale.
Read More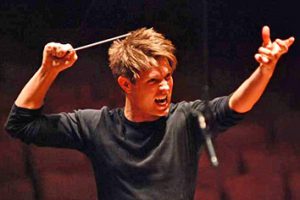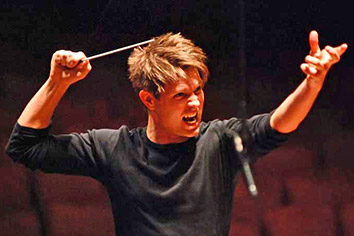 Bassoonist John Wetherill, 63, alleged years of age discrimination and harassment by Indianapolis Symphony Orchestra conductor Krzysztof Urbanski, and said ISO leadership knowingly allowed it to occur.
Read More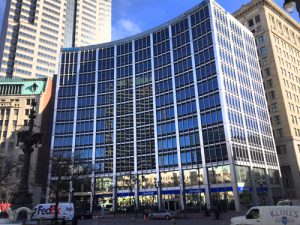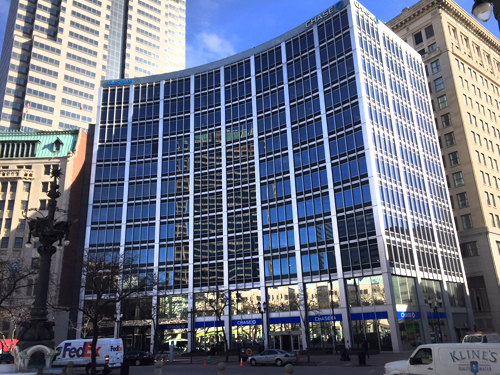 KSM Consulting, part of Katz Sapper & Miller, is moving half of its employees downtown to a redesigned space just above street level on the city's highest-profile real estate.
Read More
The Indianapolis Public Schools board is likely consider a proposal next week that would reduce the district's planned funding request. IPS officials have been planning to ask voters for up to $936 million over eight years.
Read More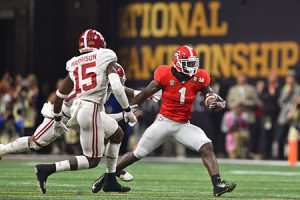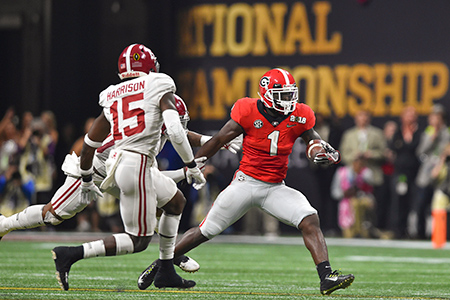 Indianapolis officials say they're up for the challenge of hosting the eighth annual College Football Playoff National Championship in January 2022, even as they're planning six other big sporting events that take place within a 13-month stretch.
Read More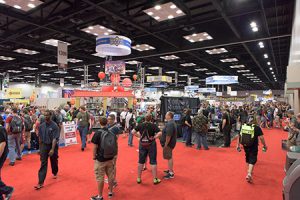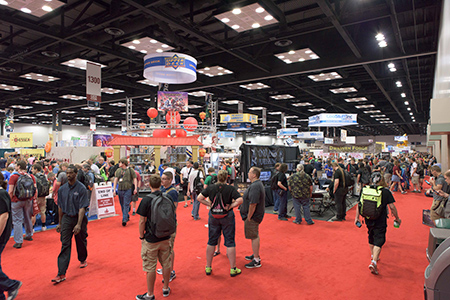 Coming off its first sellout of attendee badges in its 50-year history, officials for the massive gaming convention expect ticket sales for this summer's event to close well before the doors open.
Read More
In a session mostly void of distracting social issues, legislators haven't been able to pass—or even muster a vote—on a host of high-profile measures, some of which have been rattling around the Statehouse for years.
Read More
This novice stock picker isn't afraid to flag potential when he sees it.
Read More
Indiana should prioritize projects where diesel emissions are high and population is dense or particularly vulnerable.
Read More
With vehicle automation a transformative trend in transportation, it's important that Indiana be a crossroads of research and development.
Read More
A study highlighted in Harvard Business Review shows starting salaries of male MBAs from Carnegie Mellon were almost $4,000 higher than those of female MBAs. The researchers said that's because most of the women "simply accepted the employer's initial salary offer."
Read More
This is the time when tensions can rise and the process can break down over assorted concerns.
Read More
In the 15 months after the presidential election, the stock market rose as if it were on rails. As the calendar turned to February, market volatility returned with a vengeance.
Read More
Perhaps most detrimental to our area's bid for HQ2 is the backward image created for our state by the actions and lack of actions by our state government.
Read More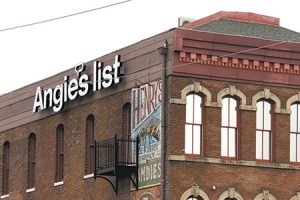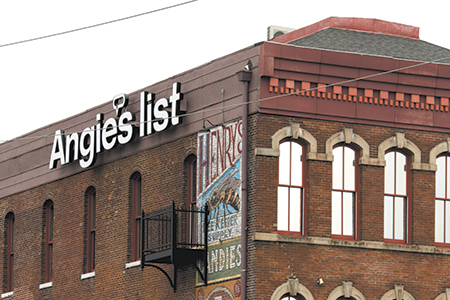 Bill Oesterle and a group of investors have agreed to purchase the 17.5-acre site on the near-east side and could close on the deal in March.
Read More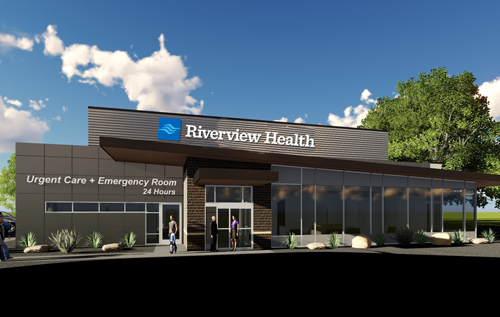 The fast-growing health system, owned by Hamilton County, plans to begin construction this year and open the centers in Carmel, Fishers and Indianapolis in 2019.
Read More
Senate President Pro Tem David Long of Fort Wayne announced his decision Tuesday, saying that his resignation will take effect in November.
Read More