FEBRUARY 27-MARCH 5, 2017
The owner of the mostly vacant AT&T building downtown has scrapped its plans to redevelop the 20-story tower and is putting it on the market without an asking price, Scott Olson reports. Also in this week's IBJ, Anthony Schoettle explains how changes to the NFL Combine will boost its impact on Indianapolis this year. And in A&E Etc., Mike Lopresti revisits the last true Cinderella story in Indiana's single-class basketball era: the Delta Eagles' 1997 championship game against the Bloomington North Cougars.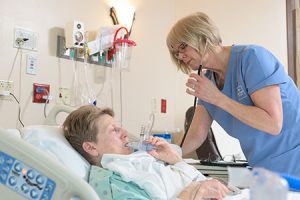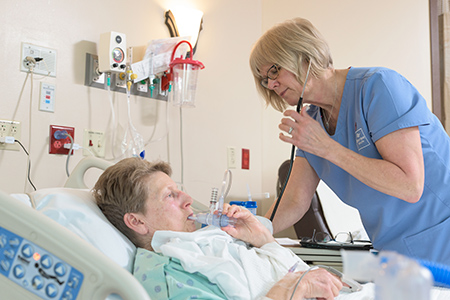 The county-owned hospital system has more than $100 million in ongoing projects, making it one of the biggest eras of growth in the history of Riverview, which opened its Noblesville hospital in 1951.
Read More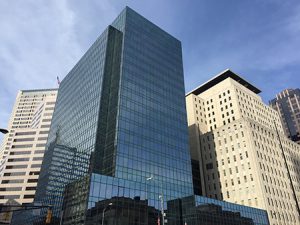 The owner of the mostly vacant AT&T building downtown has scrapped its plans to redevelop the 20-story tower and is putting it on the market without an asking price.
Read More
Officials overseeing endowments at some of Indiana's colleges and universities have cut back on spending, or are considering doing so, after struggling to grow their funds over the past decade.
Read More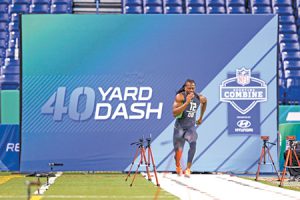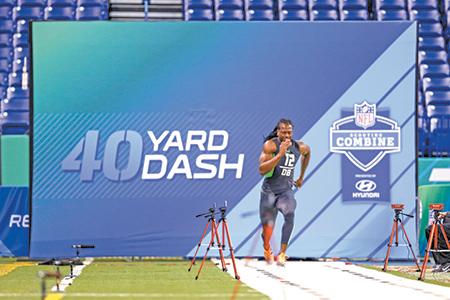 Visit Indy projects the launch of the Combine's first fan activity zone will increase the 30-year-old event's economic impact 25 percent, to a total of some $10 million.
Read More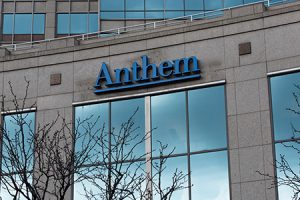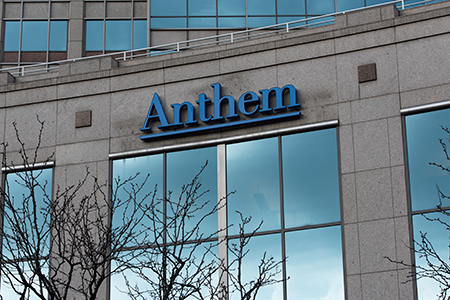 Doubters about the $48 billion Anthem-Cigna merger have been in abundance from the start—both on antitrust grounds and on concerns over cultural fit.
Read More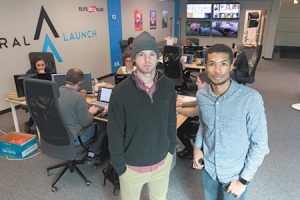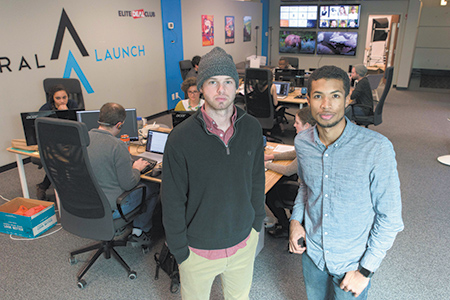 Viral Launch is going viral, at least as measured by its fast-growing client roster.
Read More
The City-County Council committee vote came after Mayor Joe Hogsett's top adviser urged members to say yes—the first time the mayor's office had expressed an opinion publicly about whether the tax increase should pass.
Read More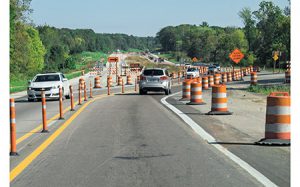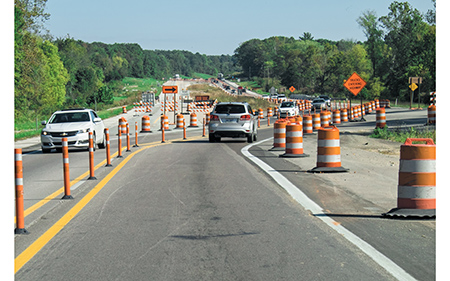 While roads are still made from time-tested 20th-century staples such as concrete and asphalt, the formulas used to mix them and the techniques used to lay them down are very 21st century.
Read More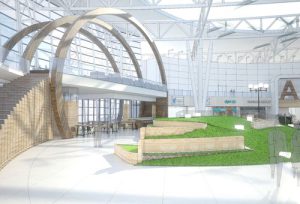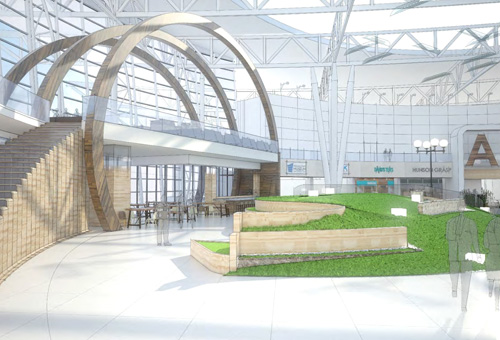 Officials are mulling designs for revamping sections of the Indianapolis International Airport, with an emphasis on a more natural feel, clearer signage and moving stores closer to the gates.
Read More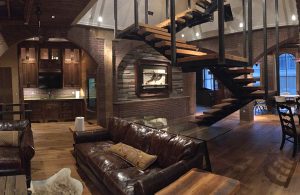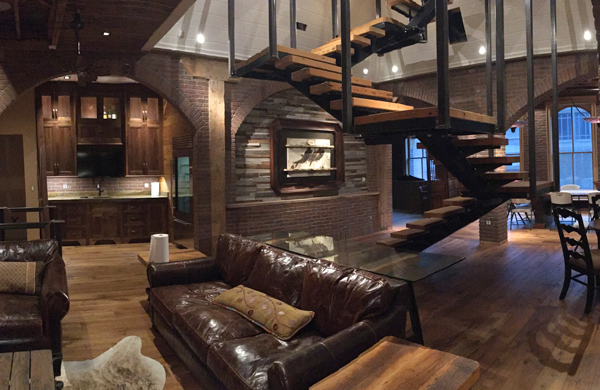 The 8,500-square-foot residential space features a private elevator that will provide access to Red the Steakhouse, which is expected to open on the ground level in April, in addition to several other amenities.
Read More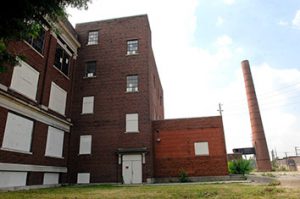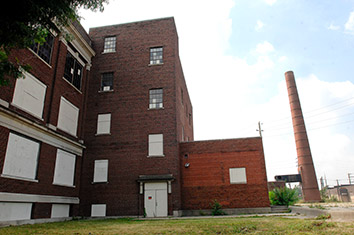 The planned high school for STEM studies announced with fanfare last year that it would move into the P.R. Mallory factory site, but leaders encountered a financial hurdle and now are keeping their options open.
Read More
At the top of the list of questionable proposed changes is the idea of subdividing Civic Plaza, which connects ticketing and gate areas, into smaller zones.
Read More
These were meant to be funny, but one of them, miraculously, came true.
Read More
The internment of Italian and Japanese during World War II is considered by most people today a stain on our history—a case where fear became blind fear.
Read More
Safe legislative districts breed voter apathy and reduce political participation. What is the incentive to volunteer or vote when it obviously won't matter?
Read More
Pay attention to process as action in the General Assembly approaches the midway point of the session, where legislation approved by one chamber moves across the rotunda for consideration by the other.
Read More
The DJIA is the default, shorthand answer to the question, "What did the market do today?"
Read More
Our Legislature is debating whether to remove the requirement that hair braiders obtain a cosmetology license to practice their craft.
Read More
Our state and local roads and bridges touch the lives of most Hoosiers nearly every day and hundreds of thousands of visitors annually. What better statement to make to our taxpayers and our guests that Indiana takes care of our largest asset in an efficient and quality manner, by taking care of our infrastructure. Due […]
Read More
I see that you have succumbed to the overused—by the media—phrase of "predominantly Muslim countries" when reporting on the Trump travel ban
Read More
Indiana Gov. Eric Holcomb and Indianapolis Mayor Joe Hogsett are expected to join Levementum executives Wednesday afternoon for an economic development announcement.
Read More
The co-working space is expected to bring together and nurture various players in the growing IoT sector to allow for innovation and collaboration.
Read More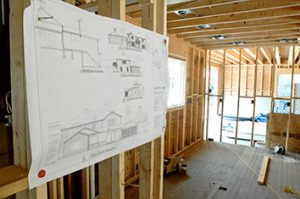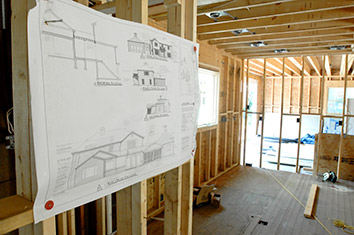 Area home builders saw demand for new homes jump for the 14th straight month in January, the Builders Association of Greater Indianapolis said.
Read More