JAN. 18-24, 2019
Ersal Ozdemir, the owner of the Indy Eleven, has big plans for a stadium surrounded by housing, retail and office space—but where to put it? Mickey Shuey explores the most likely candidates around Indianapolis. Also in this week's issue, Susan Orr reports that FullBeauty Brands, a retailer of plus-sized apparel with a deep history in Indianapolis, has a debt load of $1.3 billion and is about to declare bankruptcy. And Anthony Schoettle asks Daniel Jones—the son of famed tech entrepreneur Scott Jones—about his plans to take market share from Uber and Lyft with an unusual approach to ride-sharing.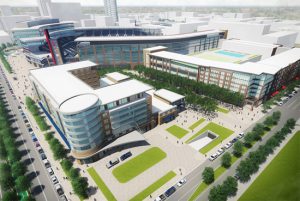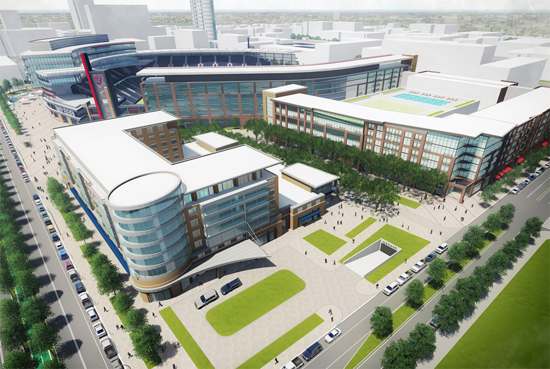 Owner Ersal Ozdemir isn't revealing possible locations for his $550 million Eleven Park project, but community leaders and other observers are bandying about lots of options.
Read More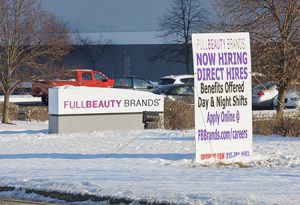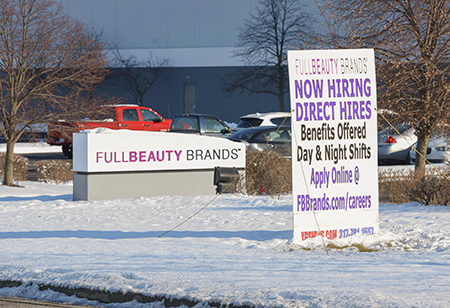 The online retailer of plus-size women's apparel with a deep history in Indianapolis and nearly half its workers here is attempting to extricate itself from a debt load of $1.3 billion.
Read More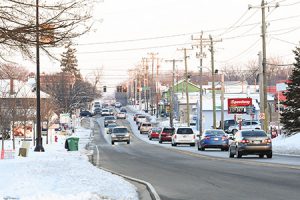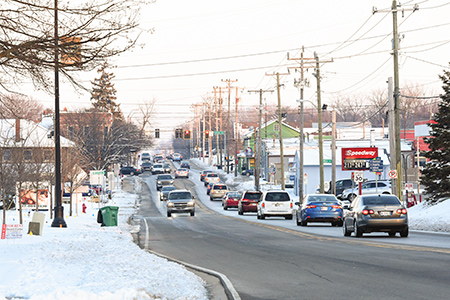 By 2022, the city and the Indiana Department of Transportation expect to begin widening a half-mile section of the thoroughfare from Shamrock Boulevard to East Street.
Read More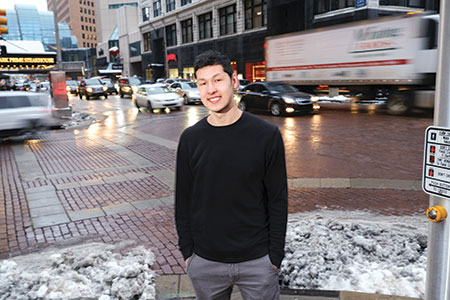 He thinks his ride-share company, Bloomington-based Nomad Rides, has a unique business model that can carve out market share from goliaths Uber and Lyft.
Read More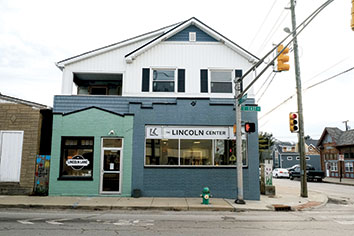 Now that Bates-Hendricks has emerged as one of the city's housing hot spots, its neighborhood association is focusing on the commercial boom residents believe will follow.
Read More
Days after Gannett Co. agreed to buy Central Newspapers Inc., parent of The Indianapolis Star and The Arizona Republic, for $2.6 billion in 2000, then-Gannett CEO Doug McCorkindale toured the Indianapolis newsroom and declared, "It's going to be business as usual, for the most part." It was the last four words that worried Star staffers—who were […]
Read More
Maggie Lewis, who took the helm of Boys & Girls Clubs of Indianapolis last year, would like to see the organization expand its hours and offer weekend programming.
Read More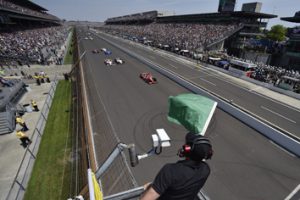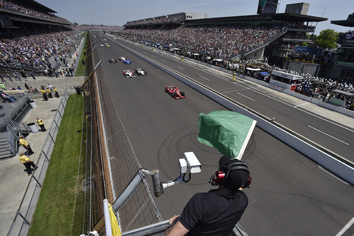 The deal with NTT might surprise some fans of IndyCar, which for its past two sponsorship cycles has paired with brands widely recognized by American audiences. But NTT is well-known overseas and wants to grow its global brand.
Read More
A trio of jocks and computer geeks from Rose-Hulman Institute of Technology has produced computer software that has had a major impact on the top level of college baseball and softball. Now the small, self-funded firm is making a big play in the NFL with data analytics.
Read More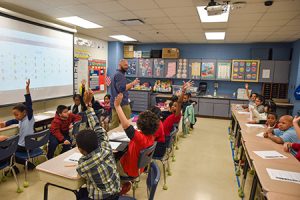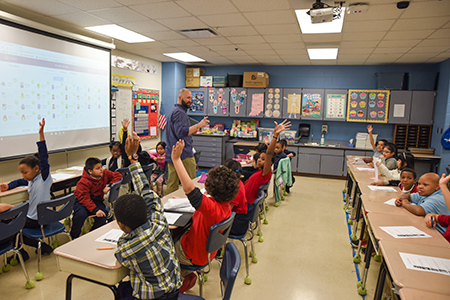 Democrats and Republicans agree—teachers need higher pay. Holcomb But there is little to no agreement about how much higher or how to get dollars directly to teachers, so the issue is shaping up to be one of the major education debates in the Indiana General Assembly this year. Gov. Eric Holcomb's proposed two-year, $33.8 billion budget […]
Read More
Every city needs a great daily newspaper. And so it has been frustrating to watch over the years as Gannett Co. has reduced the staff at The Indianapolis Star, which it purchased in 2000. Round after round of layoffs has decimated the newsroom. In 2007, The Star boasted some 230 employees. By 2011, that number […]
Read More
Eliminating information in print makes it too easy for governments to hide.
Read More
Last month, hundreds of schools and thousands of K-12 students across Indiana participated in the annual "Hour of Code." They joined an estimated 100 million of their peers around the globe in giving programming a try for at least one hour. An offshoot of Computer Science week (the second week in December), the Hour of Code […]
Read More
There has never been a better time to do business in Indiana. However, new research shows our region will need the combined efforts of business, government and civic leaders if we're to ensure that more people have access to family-sustaining jobs. Last month, the Brookings Metropolitan Policy Program released a report commissioned by the Central […]
Read More
January is traditionally the time of year when we take stock of our lives, but it's also a great time to re-evaluate your company's culture. Even though the month is half over, it's not too late for you to resolve to improve the workplace environment for your employees. Given the current low unemployment rate that […]
Read More
The annual legislative parlor game asks what issue will crop up this session and disrupt leadership efforts to efficiently manage the proceedings. Sometimes this is a partisan clash, but more recently—with super-minority Democrats unable to throw the proverbial monkey wrench into the process—this phenomenon has morphed from the partisan to the philosophical or fiscal realm. […]
Read More
Northern city's headline-grabbing policy isn't much different than what we've already accomplished.
Read More
We don't think the republic can work if high earners are the only ones paying for government.
Read More
I know from experience, it is much harder to make smart choices in an emergency or crisis.
Read More
In the Jan. 4 editorial cartoon, Shane Johnson effectively and humorously showed the truth and reality of the perpetuated fear and hardheadedness of Indiana leadership, including Gov. Holcomb, over the legalization of marijuana. Well done! Also, my hat is off to IBJ for publishing such a timely subject, with the lame excuses and rationalizations recently […]
Read More
A few thoughts after reading the Jan. 4 Q&A with Joe Donnelly's campaign strategist, Peter Hanscom. His obvious arrogance and disdain for folks not in possession of a college degree and implication of them in his candidate's loss sent me straight to my keyboard without even finishing the interview. He seems to be saying, "Yes, […]
Read More
A bill filed by Senate Appropriations Chairman Ryan Mishler would extend the life of multiple tourism- and entertainment-related taxes that help fund the Capital Improvement Board and expand the footprint of what's known as the Professional Sports Development Area to capture even more tax revenue for the CIB. But there's a catch.
Read More
Council Vice President Zach Adamson said "we all have received lots of calls" on the proposal and said postponing the matter would "allow additional conversation" on whether or not to amend the proposal or accept it as written.
Read More
The Indianapolis company, formed in 2009, makes apps that allow users to track buses in real time and hail rides on demand. It is merging with Ride Systems LLC to gain more users and build market share.
Read More
The acquisition of Commerce Park's amalgamation of office buildings marks the second significant purchase in the Indianapolis area for Ziff Properties.
Read More
The Center for Research on Inclusion & Social Policy is in the process of developing several projects, including a study of international migration to Indiana, evictions in Indiana counties and the impact of race on homeownership, based on a recent report by the Brookings Institution.
Read More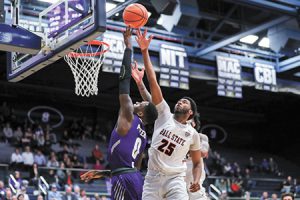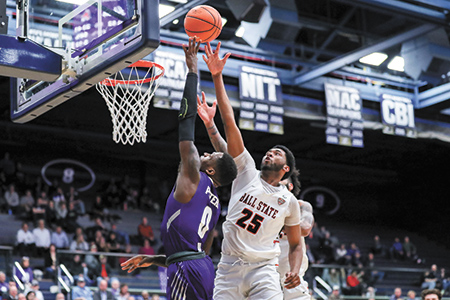 Seven native sons will start when Ball State and Miami take to the hardwood.
Read More