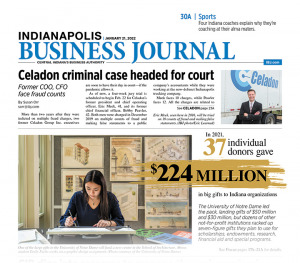 JAN. 21-27, 2022
Hoosiers might have the chance to shop without paying sales tax for a couple of weeks this summer. Emily Ketterer dives into the proposal from a key Republican state senator. Also in this week's issue, Susan Orr previews the upcoming jury trial for the former president and the former chief financial officer of the now-defunct trucking firm Celadon Group. Both men were charged in December 2019 on multiple counts of fraud. And John Russell has compiled an authoritative list of the largest philanthropic gifts in Indiana for 2021—the donors, the recipients and what the money is supposed to cover.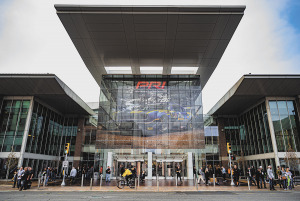 Nearly two years into the pandemic, the agency that oversees the convention center, Lucas Oil Stadium and other sports venues has been able to pay its bills without layoffs or long-term facilities closures.
Read More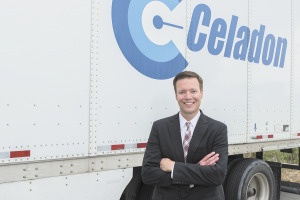 A four-week fraud trial is scheduled to begin Feb. 22 for Celadon's former president and chief operating officer, Eric Meek, 41, and its former chief financial officer, Bobby Peavler, 42.
Read More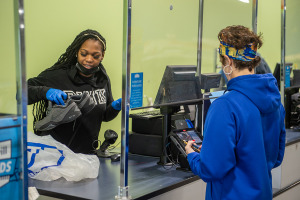 Senate Bill 325, authored by Republican Sen. Travis Holdman, chairman of the powerful Senate Tax and Fiscal Policy Committee, would make any retail item purchased July 15-31 exempt from Indiana's 7% sales tax.
Read More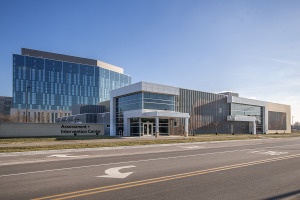 Originally intended to divert low-level, nonviolent offenders from criminal justice apparatus, the AIC has assessed 1,700 residents for struggles with mental health or substance abuse disorders.
Read More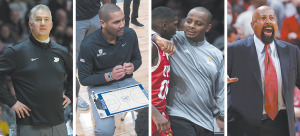 Forty-four schools in Division I basketball this season are coached by former players, and central Indiana has somehow ended up the epicenter of the trend. Nine percent of those 44 are here
Read More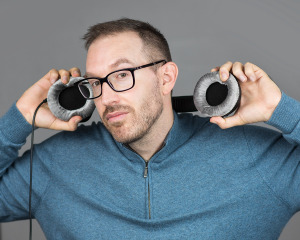 The software developer moved to Denver, where he organized music festivals, and Atlanta, where he co-founded AudioKit Pro, a company that makes apps used on Apple's mobile operating system. But he came back to Indianapolis last year.
Read More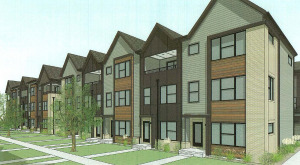 In the latest of a slew of projects planned by local developer Onyx+East, more than 50 units in the high $200,000s to the low $400,000s are planned by the trail's intersection with 46th Street.
Read More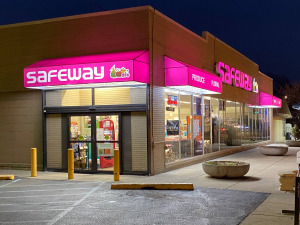 The former owner of the five-store local chain said he made the switch to reward employees, who also will benefit from significant state and federal tax advantages.
Read More
The Indiana Sports Corp. would be responsible for administering a grant program to disperse the funds, with the organization giving money to groups across the state as well as using a portion of the funding for its own bidding efforts.
Read More
U.S. Rep. Trey Hollingsworth announced Wednesday that he won't run for re-election in southern Indiana's 9th District, raising speculation about what the three-term Republican congressman might do next.
Read More
Cyndi Carrasco, former deputy general counsel for Gov. Eric Holcomb, announced her decision Tuesday to take on Marion County Prosecutor Ryan Mears.
Read More
The Indiana State Medical Association wants a federal judge to allow it to turn over confidential records to the state licensing board regarding a surgeon suspected of working under the influence of cocaine and alcohol.
Read More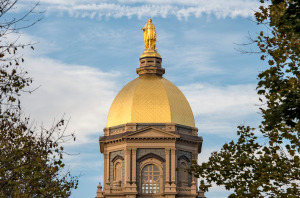 The private, Catholic research university received donations of $50 million and $30 million from two families. Those two gifts, on their own, accounted for  nearly 36% of the roughly $224 million in major gifts given to Indiana institutions by 37 individuals, family foundations or bequests last year.
Read More
Our hope now is that Senate leader Rodric Bray will bring the same moderating influence to a similar bill pending in the Indiana House, should it move forward.
Read More
Rokita declared that he does not believe in the data generated by our health officials. The data so cavalierly rejected by Rokita prove that vaccinations slow the spread of the virus and reduce serious illnesses, hospitalizations and death.
Read More
Young professionals who are sports fans are more likely to stay in this city to work.
Read More
Black students in Indiana are nearly four times as likely to get an out-of-school suspension as their white peers, ranking our state fourth-highest in the country.
Read More
A single job doesn't have to be everything to everyone anymore. Fractional employment lets employees work part time for several different employers—able to flex their interest muscle in one role, their accumulated expertise in another.
Read More
Investors should expect more modest returns in 2022.
Read More
Rules that restrict people from engaging in market exchanges are not only unjust—they also reduce wealth.
Read More
There are literally thousands of health care workers, researchers and statisticians around the country working hard to make sense of the constantly changing landscape of this pandemic and the ever changing SARS CoV-2 virus.
Read More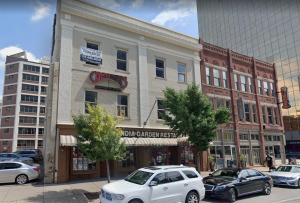 After saying last week that the 40-year-old stand-up club was history, owner Ruth-Anne Herber announces a change in plans.
Read More
Andretti Acquisition Corp. is a special purpose acquisition company, often referred to as a SPAC or blank-check company, that "seeks to focus on opportunities that can benefit from the iconic Andretti brand name."
Read More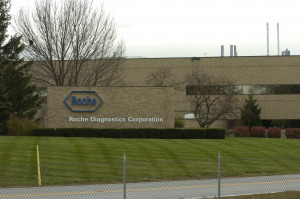 The contract is part of the U.S. government's effort to double its procurement of rapid COVID-19 tests to be delivered for free to Americans through a forthcoming federal website.
Read More
Fishers-based American Resources Corp. said the effort will put the partners on the path to becoming the first and lowest-cost producer of domestically-sourced, purified and sustainable battery and magnet metals.
Read More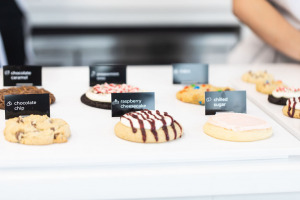 The Utah-based gourmet cookie franchise arrived in Indiana with five stores in 2021, starting with a Fishers location a year ago.
Read More