JANUARY 18-24, 2016
Finish Line has shot itself in the foot multiple times over the last several years with management blunders. The athletic clothier just hired a new CEO from within, and is looking to fill at least two other leadership spots. Scott Olson reports on skepticism surrounding the potential for a turnaround. Also in this week's issue, Jared Council relays evidence that Indiana-based banks have cleaned up their portfolios. And in A&E Etc., Mike Lopresti profiles former Butler standout Zach Hahn as he enters coaching and tries to emulate Brad Stevens.
Patients who have been injured or killed as the result of negligence by Indiana hospitals and physicians could win more cash under proposed changes to Indiana's Medical Malpractice Act.
Read More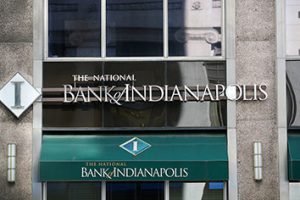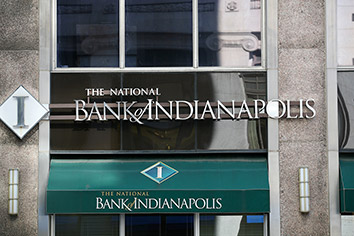 Indiana-based banks have been spending less and less writing off bad loans over the past several years, a trend that suggests they've cleaned up their loan portfolios and might be willing to increase their appetite for risk.
Read More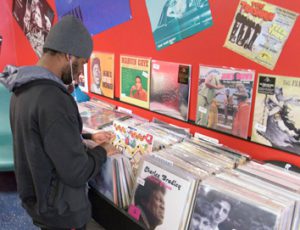 A number of local music stores are reporting dramatic sales growth in vinyl records, in both 7- and 12-inch format. For you old-timers, that's 45s and 33s. A few 78s also are for sale.
Read More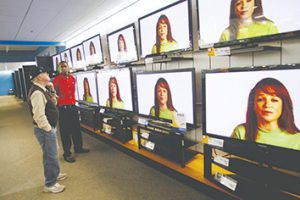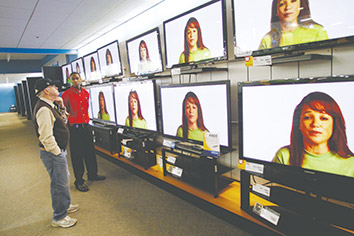 Freeman Spogli & Co. has been invested in the Indianapolis retailer for a decade, which is bordering on an eternity by private equity standards.
Read More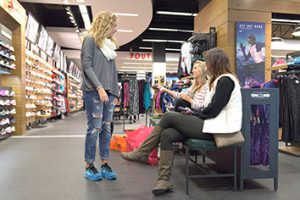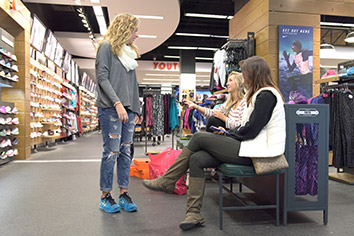 The Finish Line Inc.'s disastrous third quarter stemmed from management miscues, a well-worn story that has made some analysts skeptical that incoming CEO, Sam Sato, will usher in better times.
Read More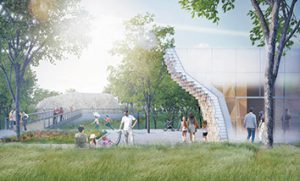 Westfield officials have finally chosen a design—a series of modern, glass-and-stone structures with walking paths and bridges—for Grand Junction Plaza, a project that's already more than seven years in the planning.
Read More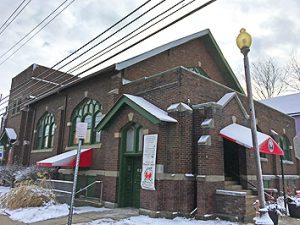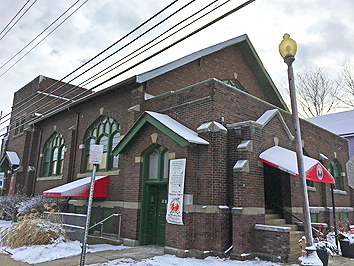 The purveyor of contemporary plays and musicals plans to leave the popular cultural district, where patrons now struggle to find street parking, for three properties on North Illinois Street.
Read More
Carmel-based Stratice Healthcare LLC wants to take the concept of electronic prescribing for drugs and extend it to most of the rest of the health care system.
Read More
Indiana has one of the busiest port systems in the nation, even though it's 600 miles from an ocean. Adding a fourth port could boost economic development in southeastern Indiana but also help businesses across the state distribute their products or obtain raw materials.
Read More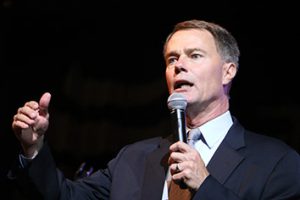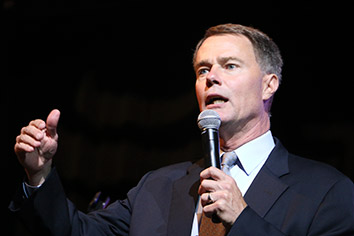 The new Democratic mayor says he supports charter schools but is more interested in quality than quantity.
Read More
Indiana is a divided state and Gov. Mike Pence, in his fourth State of the State address, did little to unite it.
Read More
Big George was a great basketball player, but his on-court achievements don't tell the full story.
Read More
Political operatives have become skilled at discerning what voters want, but this has caused our elected representatives to forget that our system sometimes requires they do more than merely mirror the most vocal of their electorate and conduct themselves accordingly.
Read More
While everyone from massage therapists to dog walkers wants to be the next Uber, the calculus is much more complex than the trend would indicate.
Read More
A low birth rate coupled with extended life spans for old folks is a recipe for an economic squeeze.
Read More
The major stock market indexes showed flattish performance in 2015, but only because the largest-capitalization stocks did well.
Read More
Marcus, I have to call it as it is. You are part of the problem. We don't have to outlaw all guns to improve the situation. There is a reasonable middle ground.
Read More
I found his comments about two people he saw in a Broad Ripple restaurant that he designated as "Tea Party voters" that he described as "two fleshy white guys with their ball caps and baggy shorts and piled plates at the next table … open-carry warriors and pure haters of all things Obama and 'foreign'" as offensive! 
Read More
If Pence falls into the trap of thinking SB100 adequately addresses LGBT protections, then Indiana businesses should expect the same nationwide response we received to RFRA.
Read More
Shaw Friedman has once again attempted to attack the state's most successful public initiative in recent memory, the 2006 lease of the Indiana Toll Road.
Read More
L.A. Rams owner Stan Kroenke wants to move the NFL Scouting Combine from Indianapolis to Los Angeles, where his team will occupy a new $1.9 billion stadium. And sources close to the league say he has the clout to do it.
Read More
Less than two months after the Hoosiers ended an eight-year bowl drought, Indiana University coach Kevin Wilson signed a six-year contract that will pay him $15.3 million.
Read More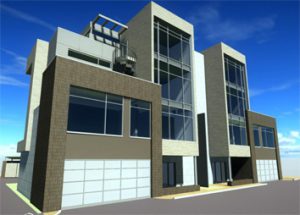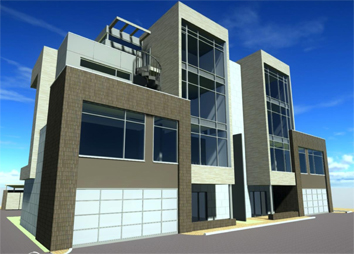 Mike Cunningham and business partner Patrick Heitz have received approval to build two upscale condos in one structure at the rear of the Vida restaurant, set to open early next month.
Read More
Honda Manufacturing of Indiana announced the SUV will join the Civic sedan in being assembled at the Greensburg plant. Honda said the move coincides with ending production of the CR-V in Guadalajara, Mexico.
Read More
Winfield Ong, chief of the criminal division in the U.S. Attorney's Office, was nominated for the U.S. District Court for the Southern District of Indiana. Myra Selby, former Indiana Supreme Court justice, was nominated for the 7th Circuit Court of Appeals.
Read More
Anthem, which contracts with Express Scripts to manage drug costs for its members, said the pharmacy manager should be passing along about $3 billion a year more in the savings it negotiates from drug companies.
Read More