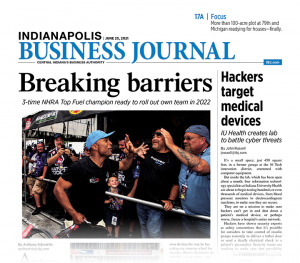 June 25-July 1, 2021
Three-time NHRA Top Fuel champion Antron Brown is breaking barriers , with plans to become a team owner in 2022. Anthony Schoettle has tells Brown's story and explains why it's important in the larger effort to diversify racing. Plus, reporter John Russell details how health industry leaders are working to block cyber criminals from hacking medical devices, including those used in hospitals and personal devices used in your home—or in your body. And in the Focus section, check out a post-modern home that is back on the market after a major kitchen remodel and other upgrades.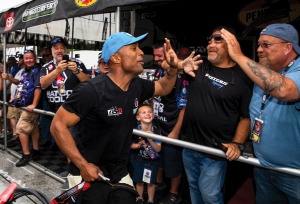 Antron Brown announced this year he is leaving the comfy confines of drag racing superpower Don Schumacher Racing after this season to roll out AB Motorsports in 2022.
Read More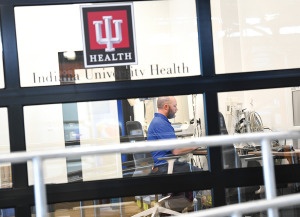 Indiana University Health has created a lab to testing the vulnerability of hundreds or even thousands of devices, to protect both patients and the hospital system's records.
Read More
The Indianapolis Airport Authority on June 18 agreed to work with city officials to find a new use for the 4.9-acre property at 51 S. New Jersey St.
Read More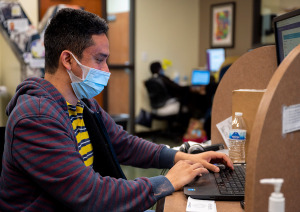 Since IndyRent launched last July, it has provided $96.1 million in emergency rental assistance to help thousands of residents stay housed in the midst of the pandemic's economic fallout.
Read More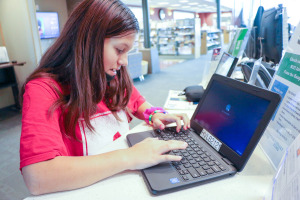 The application period opens Tuesday for the Emergency Connectivity Fund, which will reimburse libraries and schools for the purchase of laptops, tablets and Wi-Fi hot spots.
Read More
Duane Nickell, a retired science teacher in Indianapolis, decided it was time to collect the stories of 17 prominent Hoosier scientists. What resulted is a book called "Scientific Indiana" that's hitting stores now.
Read More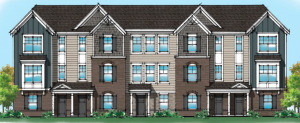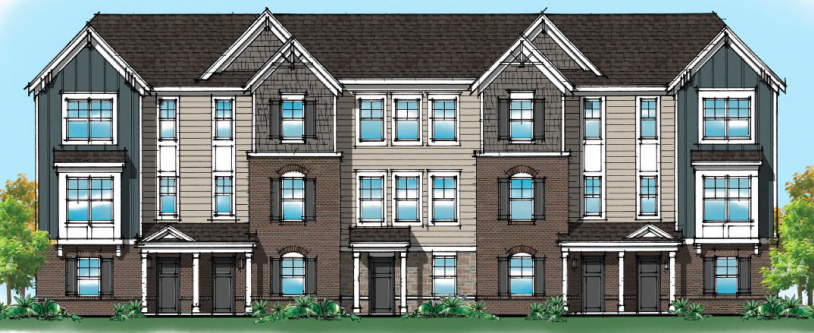 M/I Homes of Indiana received approval from the Westfield City Council this week on a rezoning request for 28 acres south of State Road 32, so the property can be developed with 138 or so townhouses and up to 40,000 square feet of office space.
Read More
Based in Westborough, Massachusetts, BJ's is the third-largest warehouse club chain in the country. It operates 221 warehouse-style stores in 17 states.
Read More
Hilary Buttrick comes to the Orr Fellowship, which connects high-caliber college grads with fast-growing companies, with a background in law and higher education. Most recently, Buttrick served as interim dean of Butler's Lacy School of Business.
Read More
The project agreement offers Italy-based Stevanato Group a 15-year tax abatement, a $2.4 million commercial property grant and nearly 36 acres the city plans to buy at 126th Street and Cumberland Road.
Read More
Christ Church Cathedral is photographed in 1932, where it still stands. Established in 1837 on Monument Circle as the first Episcopalian church in Indianapolis. At the time, the church had to erect a fence around the property to keep pigs out of the churchyard. Construction began on the current building in 1857; the spire was […]
Read More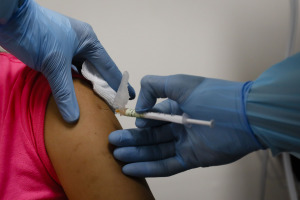 The suit contends that IU's policy violates the Fourteenth Amendment, which includes the rights of personal autonomy and bodily integrity and the right to reject medical treatment.
Read More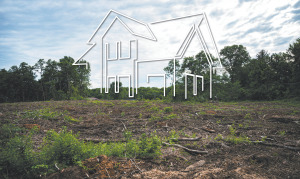 Local firms Apex Realty Group LLC and Arbor Homes have partnered to build at least 60 houses on the property at the southeast corner of West 79th Street and Michigan Road, as part of a phased buildout for the development known as Augusta Heights.
Read More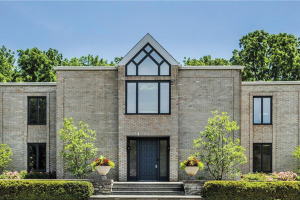 The 8,000-square-foot house, built in 1988, has six bedrooms and 4-1/2 bathrooms. There's a sun room with a huge jacuzzi, a custom kitchen, and a game room and a pocket bar—featuring bright blue counters and cabinets—built to house a bartender to serve guests.
Read More
The apartments would be available to individuals and families making 30% to 80% of the area's median income, with 14 units set aside for transitional housing for individuals and families experiencing homelessness.
Read More
Senate Majority Leader Chuck Schumer has encouraged Biden to use his executive powers to eliminate $50,000 in student loan debt for all borrowers, not just those defrauded. But it's hard to fathom that those who have yet to pay off their student debt would receive relief while those who have paid off their student loans and are still struggling would be left out.
Read More
Most instances of economic collapse are the result of war, corruption or gross economic mismanagement. Government action or inaction will dictate the severity of the shock.
Read More
Companies that lack diversity are being called out publicly, falling behind in recruiting, and likely losing business. But the power is with the people, and the people are calling for change.
Read More
Anthony Schoettle, who is leaving IBJ after 23 years, reminded me that the idea that we're all replaceable—an oft-repeated phrase in business—is not accurate and it denies people the humanity they deserve at work.
Read More
For those of us in the confectionery industry, this is a time to recognize the unique power of the little treats we create. No other item brings joy and facilitates connections like candy.
Read More
We're seeing escalating cases of anxiety, depression, substance abuse and violence. Even those with access to health care aren't seeking help because of the stigma of mental illness, which is especially prevalent in African American communities.
Read More
When I see the Confederate flag hanging on porches in Indianapolis and when so many state legislatures are attempting to suppress the vote of people of color, I believe we must also make clear moral judgments on our history.
Read More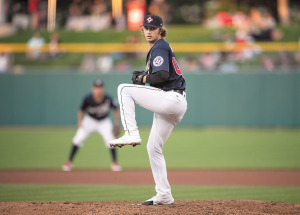 Mears made four appearances for the Pirates, striking out seven in five innings. And now here he is in Victory Field in 2021, working to get back.
Read More