MAY 15-21, 2017
The Maryland-based company that's buying two Indianapolis TV stations is renowned for its frugality and conservative politics. Anthony Schoettle explores what that could mean for WTTV-TV Channel 4 and WXIN-TV Channel 59. Also in this week's issue, Scott Olson outlines an effort to save 16 acres of woodlands along East 86th Street, where a $20 million office-and-retail project is planned. And in Focus, Jared Council explains how bank branches are changing in the era of internet transactions.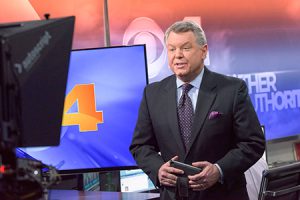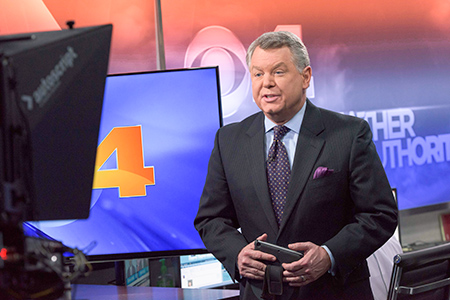 Could Sinclair Broadcasting Group make staffing cuts and/or push the stations to the political right?
Read More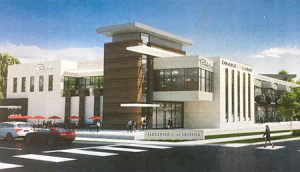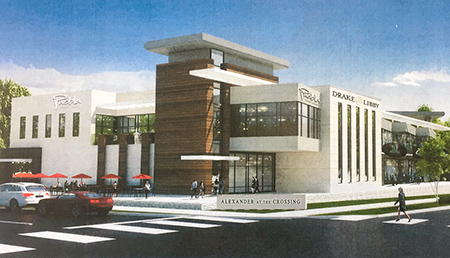 A developer wants to build a $20 million office and retail building at the northwest corner of East 86th Street and North Keystone Avenue.
Read More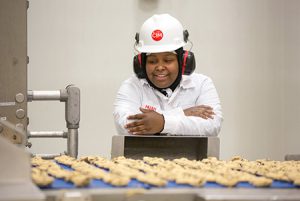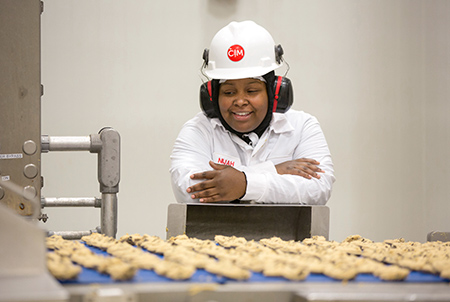 The commercial bakery, which makes frozen bread dough and cookie dough and baked flatbreads for Subway and other quick-service restaurants, started out big and says more growth is coming.
Read More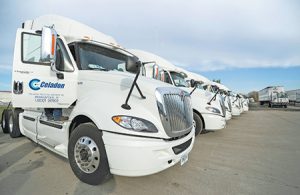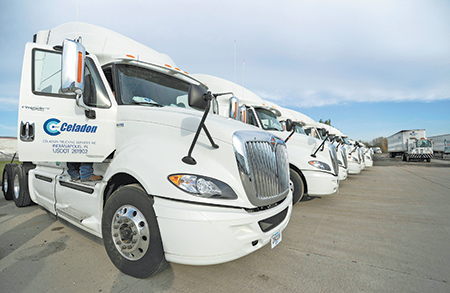 The trucking company's financial statements became decidedly more opaque after October 2015, when it set up an off-balance-sheet truck-leasing joint venture in which management held ownership.
Read More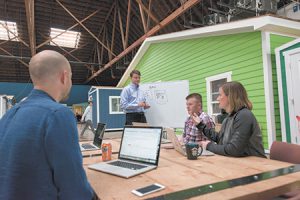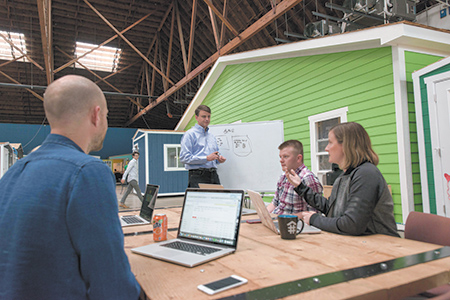 DeveloperTown has been growing revenue about 40 percent annually over the past five years, a rate that far exceeds what leaders expected when they founded the company in 2010.
Read More
Lawmakers had big plans in 2017 to overhaul a disjointed workforce-development system, but after nibbling around the edges, they have tossed the hardest work to Gov. Eric Holcomb.
Read More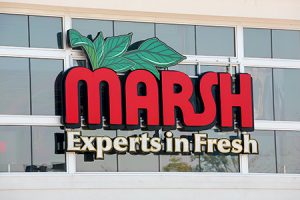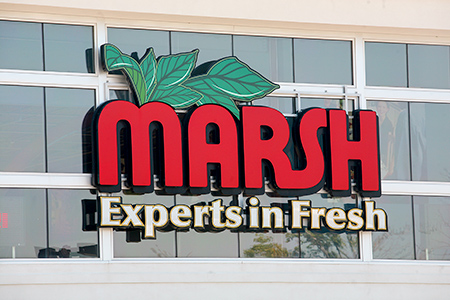 The struggling grocery chain announced the move Thursday morning as it seeks a buyer for all or some of its remaining 44 stores.
Read More
The centerpiece of the initiative will be a new Environmental Resilience Institute, based in Bloomington.
Read More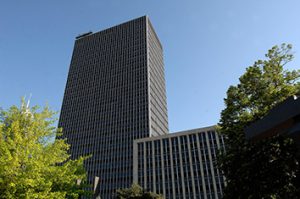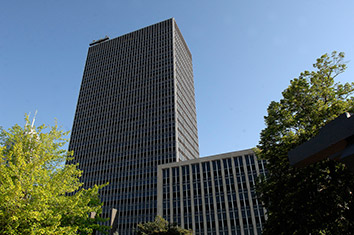 Indianapolis leaders want to encourage businesses to pay livable wages. The City-County Council's president says that's a tough sell when the city hasn't done that for all of its own employees.
Read More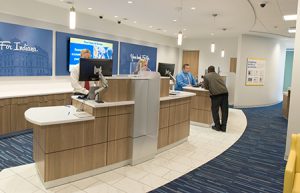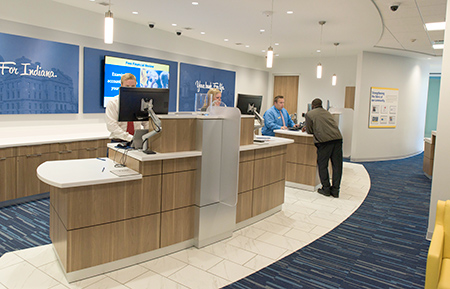 In-branch transactions are declining as customers complete more business via online and mobile banking. Still, banks say physical offices remain important for a variety of reasons.
Read More
Greensburg-based MainSource Bank has purchased Greenwood-based Capstone Investment Management LLC, which had two employees and $120 million in assets under management. With the acquisition, Capstone became part of MainSource's wealth management division, effective May 1. Capstone will continue to operate from its existing office at 494 S. Emerson Ave., Suite G, and it will maintain […]
Read More
Financial Center First Credit Union has more than doubled the size of its insurance agency, Financial Center Services LLC, with the acquisition of two insurance companies. Financial Center has acquired both Insurance Associates and Fieber & Reilly Inc. Fieber & Reilly's former owner, Kurt Walther of Lawrence, has joined Financial Center as an agent. He […]
Read More
we understand why Anthem's board and management made an aggressive bid for increased scale—and we think their reasoning was well-founded. In fact, we welcome the company's go-for-it mind-set.
Read More
This year's Leadership in Law class honors those whose work touches the community.
Read More
For Indiana to remain viable in today's ultra-competitive marketplace, it is critical that we fill our talent pipeline with highly skilled, smart, flexible and experienced workers who will thrive in an ever-evolving economy.
Read More
The Legislature just finished a very successful session with a good, balanced budget and passed a needed road funding bill designed to secure Indiana's road infrastructure needs for local and state government. In spite of this significant achievement, one more element regarding road infrastructure is needed to make Indiana a successful state with appropriate road […]
Read More
Theater can help jump-start transformation of an area marked by one-way streets, parking lots.
Read More
May 2 was a lollapalooza day in Indiana business, as three companies delivered significant news.
Read More
Indiana's byzantine liquor laws recently provided a clean textbook example—a natural experiment—of the Law of Demand.
Read More
The commentary titled "Being a smart health care consumer isn't easy" was a big disappointment [May 1]. It was nothing more than a superficial, anecdotal complaint about a system whose flaws are well known to almost everyone. Who does not know about the cost and complexity of our current system?  The particulars which Mr. Morris […]
Read More
Steven Stolen, who has a lengthy resume in the arts, education and not-for-profit fundraising, begins the new role June 1.
Read More
Plans for the 856-home project, initially pegged at 780 acres, were introduced in August. Even after developer Pulte Homes made major revisions, the Westfield City Council on Monday scuttled the plans.
Read More
KPWR-FM, which Emmis has owned for 32 years, has long been one of the most popular stations in the massive Los Angeles media market. Emmis shares soared after the announcement.
Read More
A provision tucked into Indiana's next two-year budget sets aside funds to pay for an elaborate plaza built outside the Statehouse and upgrades to the state library to mark last year's state bicentennial.
Read More