NOVEMBER 17-23, 2014
Failing is good. Failing is necessary. In startup hotbeds across the country, entrepreneurs view failure as a badge of honor and useful tool. This week, Jared Council asks local risk-takers to spill their guts. Also in this issue, J.K. tries to suss out the lesson in the surprisingly low scores for charter schools this year. And in A&E Etc., Lou Harry interviews Hoosier (and winner of "The Voice") Josh Kaufman about his starring role on Broadway.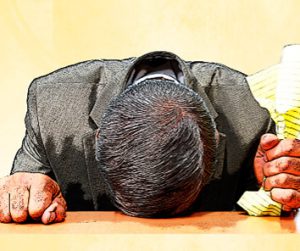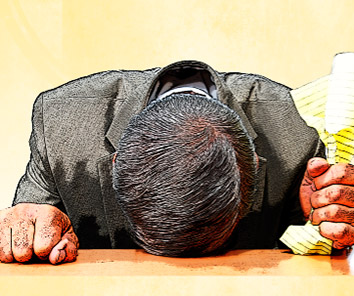 While Midwest venture capitalists are still relatively conservative compared to those on the coasts, failure is increasingly carrying more of an edge and less of a stigma.
Read More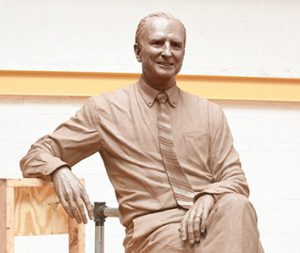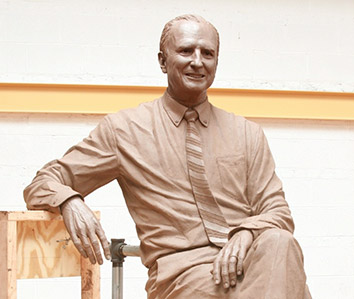 The statue at the northwest corner of Maryland Street and Capitol Avenue is scheduled for dedication Dec. 14, fittingly before an Indianapolis Colts home game.
Read More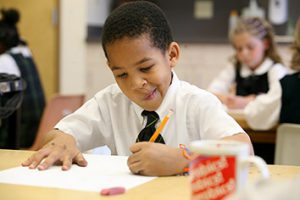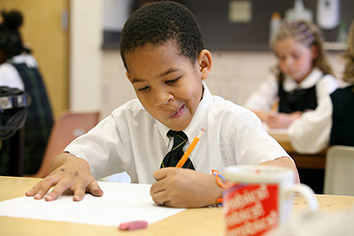 The percentage of Marion County charter schools receiving a D or an F from state regulators has spiked from 30 percent two years ago to 54 percent this year.
Read More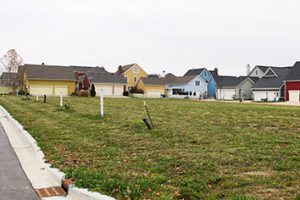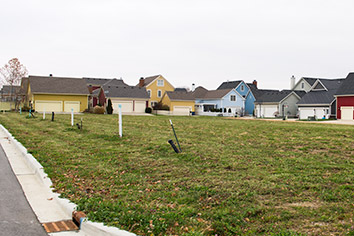 Last year's residential building boom in the Village of West Clay has proven to be short-lived, as an ongoing dispute between the developer and its lenders halted land sales in the upscale Carmel neighborhood.
Read More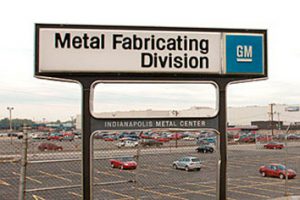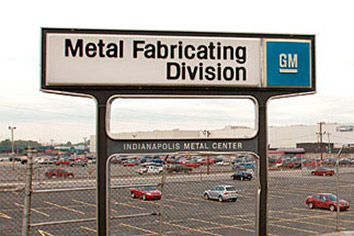 Some city-county councilors might get early access to information about a new criminal justice complex, but they have to agree to keep it under wraps.
Read More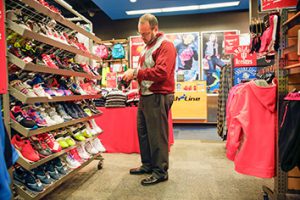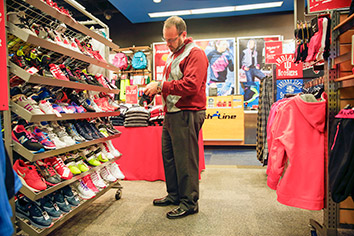 Shares of The Finish Line Inc., HHGregg Inc. and The Shoe Carnival Inc. all have lost value this year and are trailing major stock indexes by a wide margin.
Read More
The Internet company that claims Dallas Mavericks owner and "Shark Tank" dealmaker Mark Cuban as its seed funder has added more financial backers.
Read More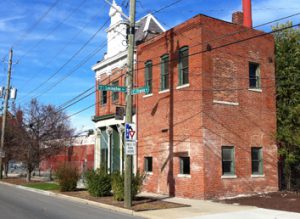 The apartment developer will spend $2.5 million to rehab the vacant building along Virginia Avenue as part of a project that will include 2,400 square feet of retail space.
Read More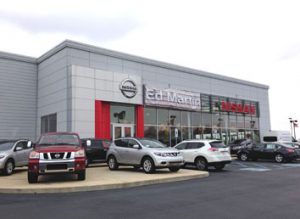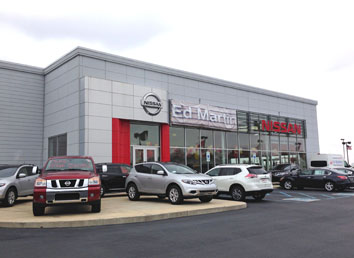 Ed Martin Auto Group has taken over the Butler Nissan dealership in Fishers, but it's not clear yet what the change means for Ed Martin's Indianapolis Nissan outlet.
Read More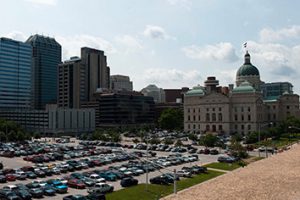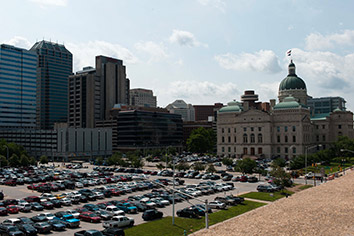 The Indiana Department of Administration is seeking a vendor to manage its downtown garages and lots, a move that could make current employees the last state workers to enjoy free parking.
Read More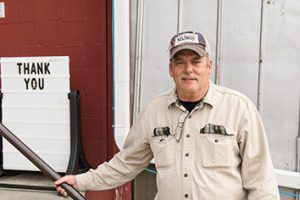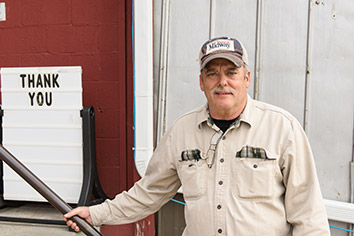 Manufacturers and other big users band together to lobby, but the vast majority of businesses have no collective ability to drive down their electricity costs.
Read More
As legislators on committees dealing with energy and utilities, economic development, agriculture and state finances, we are hearing from a growing number of businesses, big and small, as well as schools and individual constituents, sounding an alarm over rising electricity rates.
Read More
Mayor Greg Ballard may have begun his tenure as Indy's top elected official with the label "accidental mayor." But Ballard's legacy will go well beyond the circumstances of his upset victory in 2007.
Read More
State chamber honors notable businesses, treats crowd to comedian Dennis Miller.
Read More
There are plenty of theories about America's embarrassingly low turnout rates. My own favorite explanation is a bit of snark from a source I can no longer recall: "If God had intended us to vote, He'd have given us candidates."
Read More
Count me among a minuscule minority, but as a newly relocated resident of a small Indiana town, I really wanted to vote in this month's midterm election.
Read More
Dana Hubbard's [Nov. 3] Viewpoint "Shrink Indianapolis Public Schools to Save It" regarding Unigov and the development of our city's public school system overlooked the historic formation of the Metropolitan Assembly of School Boards in 1966.
Read More
As an entire state, women earn only 74 cents for every dollar in male earnings. There is little to no day care or preschool. Fewer than 25 percent of women have completed a bachelor's degree.
Read More
OneAmerica Securities has agreed to pay the state $805,000 to settle claims it failed to supervise an ex-representative involved in an $8.9 million Ponzi scheme in Ohio, Kentucky and southeastern Indiana.
Read More
Bridgestone Americas Inc. plans to relocate three business units, including Firestone Building Products and Firestone Industrial Products in Carmel, into a new headquarters in Nashville, Tennessee.
Read More