OCTOBER 16-22, 2017
A new Interstate 65 interchange to be built in fast-growing Whitestown has spawned plans for a massive, high-end retail development that the town's top official says would be a "game-changer" for the Indianapolis area. IBJ's Scott Olson sniffed out the plans. Also in this week's issue, Hayleigh Colombo profiles South Bend Mayor Pete Buttigieg, whose star is on the rise in national Democratic politics. And in A&E Etc., dining critic Lou Harry has the verdict on the hotly awaited Portillo's restaurant in Fishers.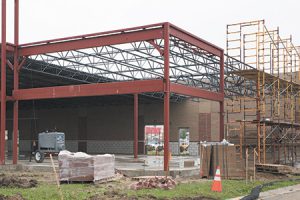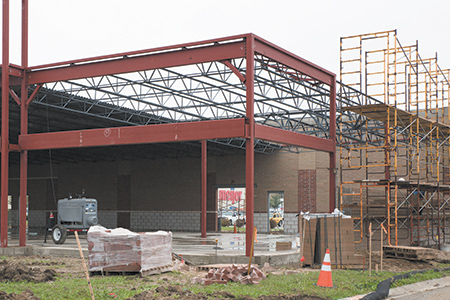 The project, which could include nearly 1 million square feet of higher-end retail, would be developed by locally based Gershman Partners.
Read More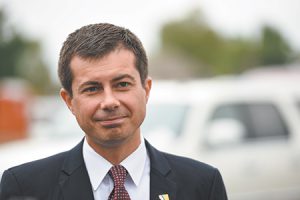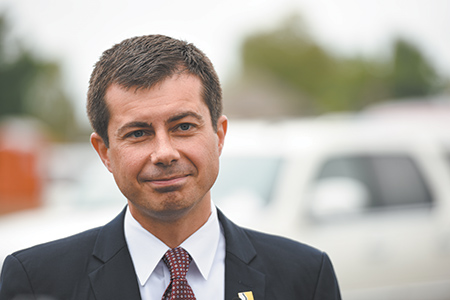 Buttigieg is balancing his duties as mayor of South Bend with his new role as fresh-faced spokesman for the progressive wing of the national Democratic Party
Read More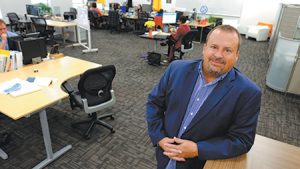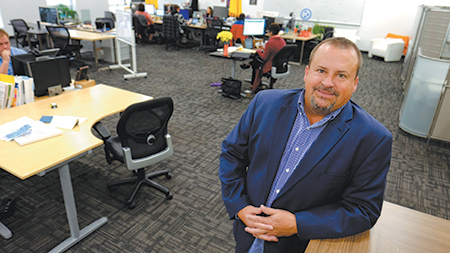 What started as an idea to provide space for entrepreneurs to work and grow their businesses in Fishers has ballooned into a statewide brand.
Read More
Allegient, now known as the Digital Transformation Solutions division for DMI, is still growing—and that growth could actually accelerate.
Read More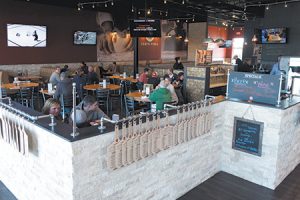 If Noble Roman's Craft Pizza & Pub takes off, the company might franchise dozens of restaurants across the state.
Read More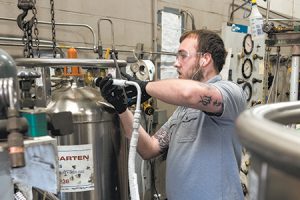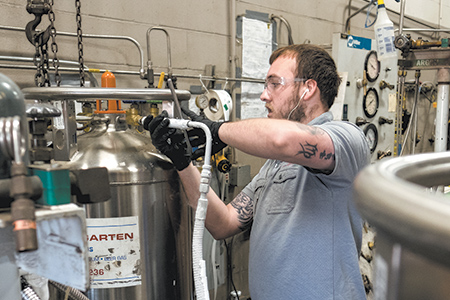 Sutton-Garten Co. has found a way to change with the times while staying true to its roots.
Read More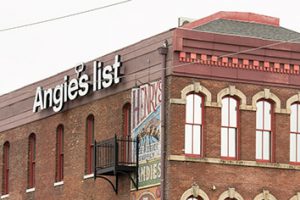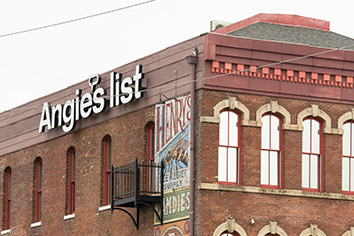 The 17.5-acre campus on East Washington Street is made up of 41 parcels with 25 buildings, 1,000 parking spaces and 190,000 square feet of office space. Parent company ANGI Homeservices would like to sell it to a single buyer if possible.
Read More
The university will hire 10 faculty members and team with the state and major health systems on what it calls a comprehensive plan to understand and deal with addictions, which are costing Indiana more than $1 billion a year.
Read More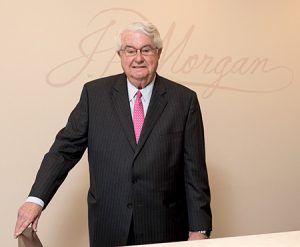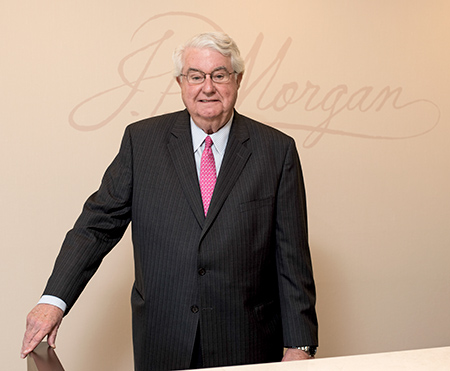 Smith returned to his hometown of Indianapolis in 1969, when he became an executive vice president of American Fletcher National Bank.
Read More
Cincinnati-based First Financial Bancorp is making changes to its executive lineup as it prepares to acquire Greensburg-based MainSource Financial Group for $1 billion.
Read More
As of June 30, New York-based Chase held $8.6 billion in deposits within Marion County, which represents a local market share of 30.1 percent.
Read More
OneAmerica is among just 8 percent of U.S. life insurers with an S&P rating of AA- or higher and an A.M. Best rating of A+ or higher.
Read More
Some private equity firms are vultures, monetizing whatever value they find, then leaving the business itself in a trash heap in bankruptcy.
Read More
I've lost 50 pounds in the past eight months, the result of "mostly adhering" to The Fast Metabolism Diet, created by Beverly Hills nutritionist Haylie Pomroy.
Read More
In Indiana, blacks still smoke at slightly higher rates than whites—and significantly higher rates than Hispanics—and are disproportionately affected by diseases linked to tobacco, including cancer, diabetes and heart disease, as well as infant mortality.
Read More
The state's robust system of military installations, universities, industry partners and the nation's fourth-largest National Guard collaborate on sophisticated projects and form what I call our "Hoosier Arsenal of Democracy."
Read More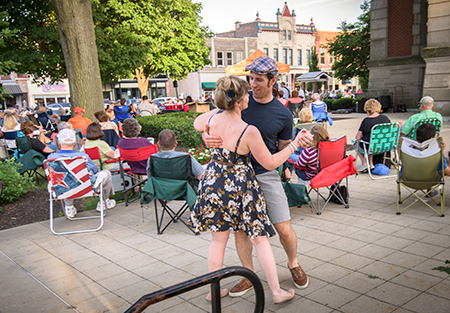 Shopping malls, luxury retailers are no substitute for the real thing.
Read More
Congress has "pivoted" from health care to taxes. This means we're doomed to much high-sounding rhetoric about "fairness."
Read More
Large investors and academics believe companies are not investing enough into their businesses, partly because of pressure on management to hit quarterly numbers.
Read More
Itemized deductions create discrimination among taxpayers and complicates the system.
Read More
I envision this campus serving as a hub for a collection of tech startups or an incubator, where the operations all share the common amenities.
Read More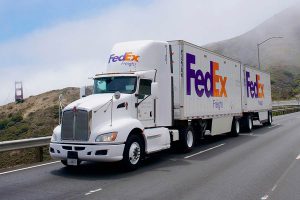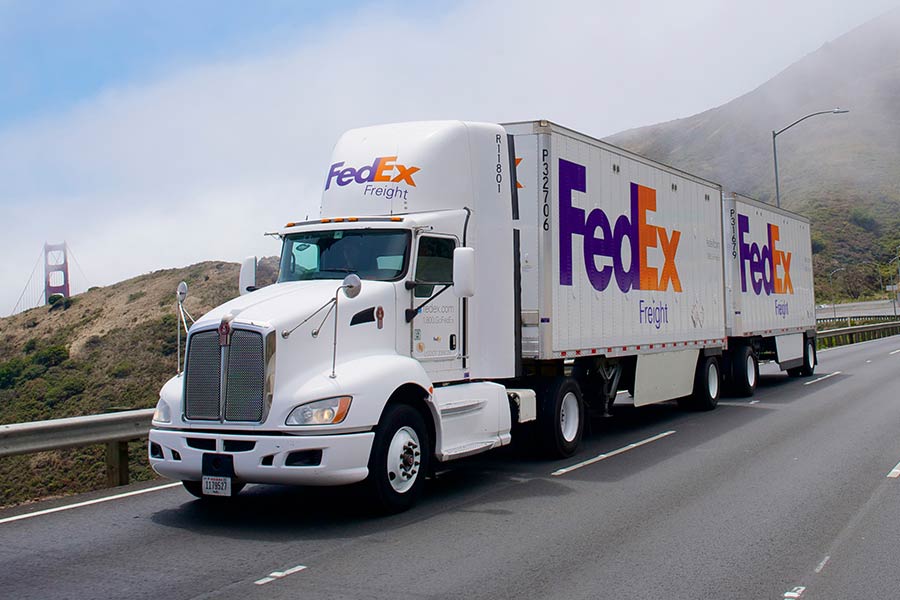 Executives of the Fortune 100 company presented plans Tuesday to the Greenwood Redevelopment Commission, which recommended it receive incentives to build the 608,000-square-foot facility.
Read More
The Monon16 area on the near-north side is the first to be selected as part of Lift Indy, designed to deliver concentrated doses of federal community development funds.
Read More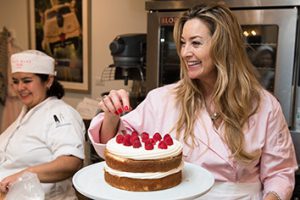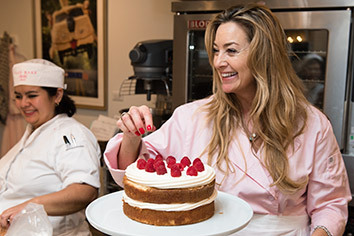 Owner Gwendolyn Rogers says she's been considering expansion for a while, with her Broad Ripple bakery regularly filled to capacity.
Read More
CleanSlate Technology Group, a reseller of IBM products that also provides consulting services, said it will invest more than $1 million to expand its headquarters to accommodate the additional workers.
Read More
Indianapolis-based 250ok had shunned venture-capital suitors for years—until a North Dakota-based venture capital firm emailed it with the right message.
Read More