SEPTEMBER 4-10, 2017
Five years into his job as leader of the Indianapolis Museum of Art, Charles Venable has charted a definitive course for the institution that leads outdoors. Lou Harry examines the push to emphasize the museum's grounds and experiential attractions—some say to the detriment of its mission as a museum. Also in this week's issue, Lindsey Erdody reveals that the city of Westfield has quietly purchased the Grand Park Events Center and taken responsibility for its $26.6 million construction loan. And in A&E Etc., Lou Harry shows off some of the best games from the 50th edition of Gen Con.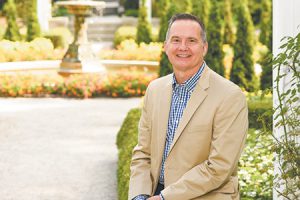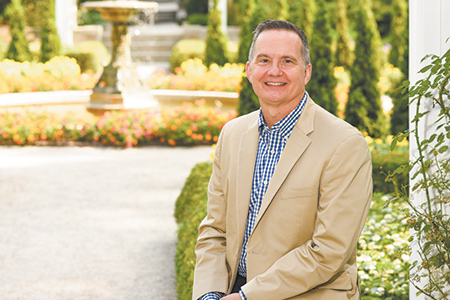 For some, Venable is facing the IMA's fiscal challenges by making the museum relevant to more people. But to critics, he has turned the IMA into a members-only club, de-emphasizing art.
Read More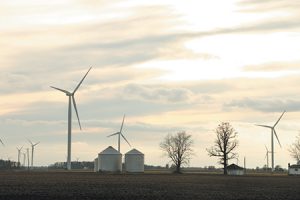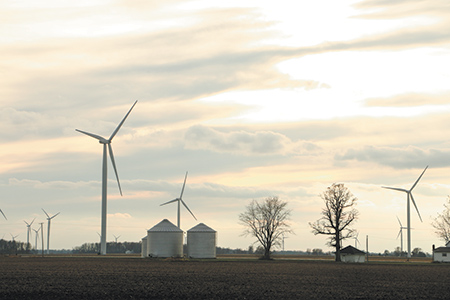 A virtual-power purchase agreement is a new type of energy contract that allows a large customer to support green-energy projects and hedge electricity prices
Read More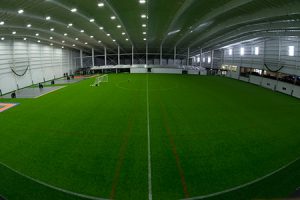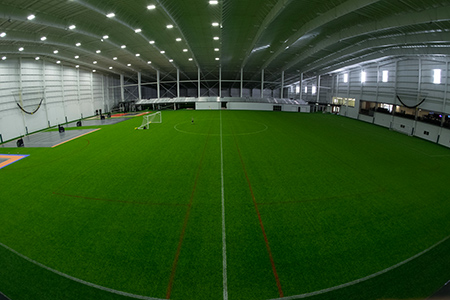 The city of Westfield has quietly purchased the Grand Park Events Center from South Bend developer Holladay Properties, but the action remained largely unnoticed.
Read More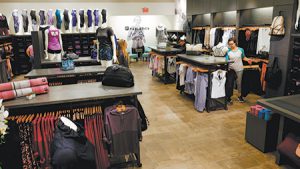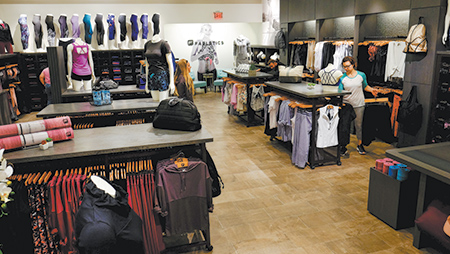 Simon Property Group Inc., the nation's largest mall owner, is getting a big assist from an unlikely source in its bid to backfill wide swaths of space left by failed or struggling clothing chains.
Read More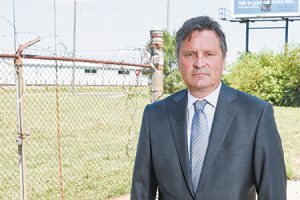 City officials are turning to the not-for-profit Renew Indianapolis to market and sell industrial sites, adding to its responsibilities reaching far beyond residential properties and vacant lots.
Read More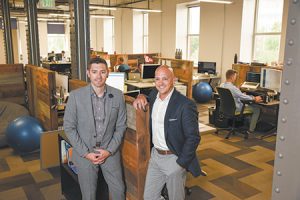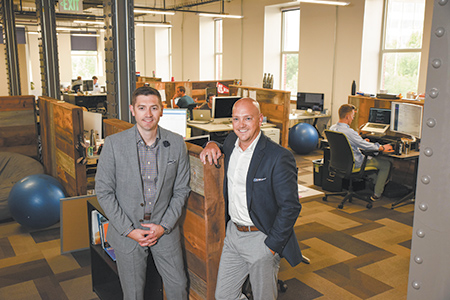 The health-analytics-software firm sells an HR tool for employers to track health care spending and outcomes.
Read More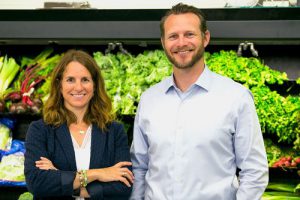 The newly created moniker is a nod to the Needler family of Findlay, Ohio, third generation grocers. The former Marsh stores are owned by Michael Needler Jr. and his sister, Julie Needler Anderson.
Read More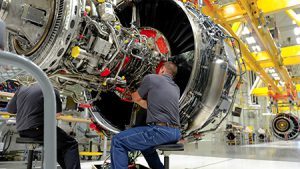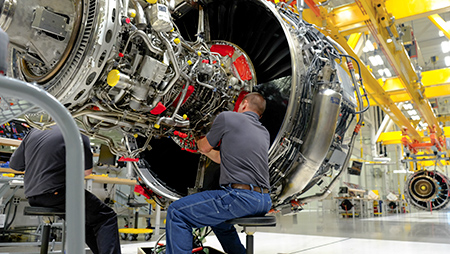 The Lafayette factory produces a brand-new fuel-efficient engine that is locked in a fierce battle for customers with a new engine produced by Connecticut-based Pratt & Whitney.
Read More
Outbound passenger counts are up 2.4 percent for the first seven months of 2017.
Read More
Connecticut-based Praxair Inc. and the Indiana Economic Development Corp. are funding a workforce-development program in conjunction with Ivy Tech Community College.
Read More
Purdue University students joined teams from around the world at last month's SpaceX Hyperloop competition, held Aug. 25-27 at SpaceX headquarters in Los Angeles.
Read More
The flooding in Houston was exacerbated by decades of decisions—or lack of decisions—about zoning. Let's not let something similar happen here.
Read More
Observatory supports STEM education, ignites passion for science.
Read More
The mind should lead emotions when considering what to do about Confederate memorials. Inverting this equation leads to subjective—not clear-thinking, objective—decision-making. That
Read More
Expand your published workplace harassment and discrimination policy. Use it to express that your company places the highest value on respect for others and human dignity.
Read More
In 21st century Indiana, is there any limit to what government can do as long as "economic development" is the justification?
Read More
Are brand-name retailers doomed to long-term decline due to competition from Amazon? Or will there be a "reversion to the mean?
Read More
The events in Charlottesville were not the fault of "both sides." Nazis are bad.
Read More
I'm not sure 70 is the age to say exactly what's on your mind, or perhaps it is 80.
Read More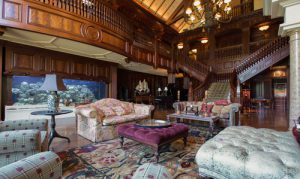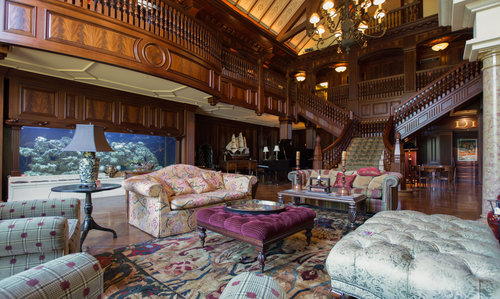 The 27,000-square-foot home is expected to go on the market soon. But its furnishings and some of the tech guru's belongings will be available at a September estate sale.
Read More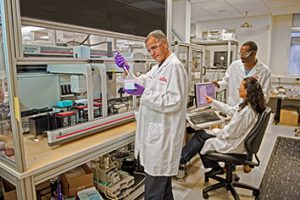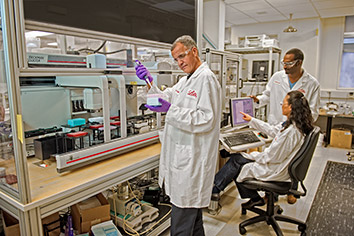 The Indianapolis drugmaker said it will not be required to conduct another expensive, time-consuming clinical trial for the potential blockbuster.
Read More
The deal has to be approved by both the Indianapolis City-County Council and the Carmel City Council before Carmel begins construction on the contested intersections.
Read More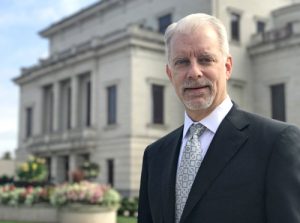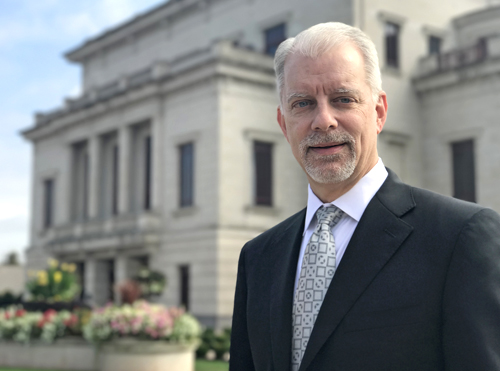 Jeffrey C. McDermott, a longtime partner with Indianapolis-based law firm Krieg DeVault, won't have a significantly different commute as the permanent CEO of The Center for the Performing Arts.
Read More
A veteran retail analyst said Nike, Finish Line's biggest vendor by far, has demonstrated "little to no material innovation" in more than two years.
Read More