APRIL 27-MAY 3, 2018
Delta Air Lines Inc. is in line for up to $5.5 million in state economic development incentives when it launches its nonstop flights between Indianapolis and Paris on May 24—but earning the money will require some work. Susan Orr explains how the deal works. In Focus, the hospitality and tourism guide runs through new and improved attractions in 19 cities across the state. And in Forefront, Mike Ripley and Erin Macey debate whether companies should offer parental leave.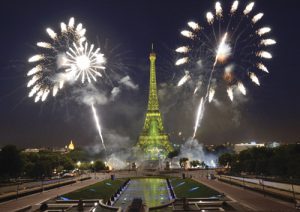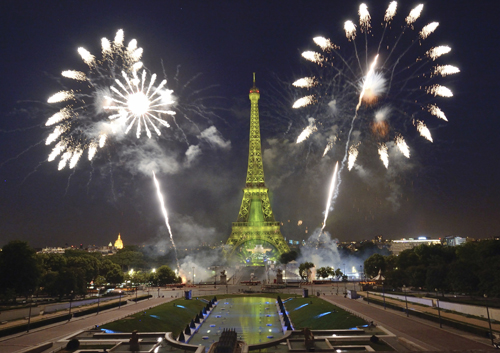 Delta Air Lines Inc. is in line for up to $5.5 million in state economic development incentives when it launches its nonstop flights between Indianapolis and Paris—but only if it sells enough tickets.
Read More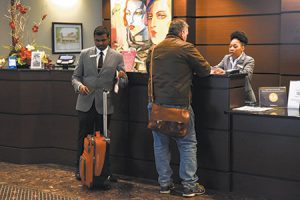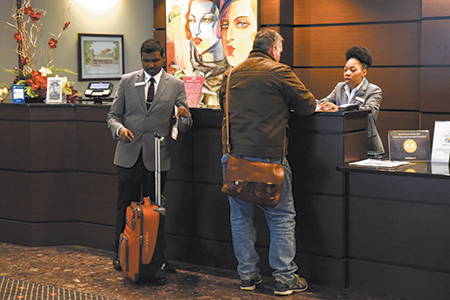 A study commissioned by Visit Indy says officials are counting on a new downtown mega-hotel to generate nearly half its own business without relying on conventions.
Read More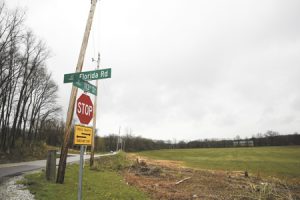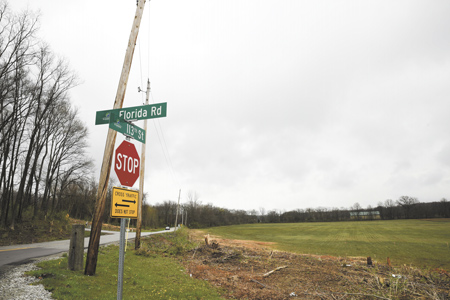 The city of Fishers is partnering with Greenfield-based, not-for-profit Brandywine Creek Farms to open a 40-acre urban farm called Fishers Agripark.
Read More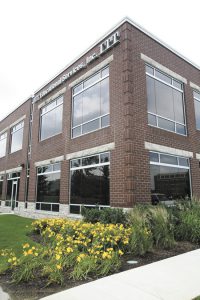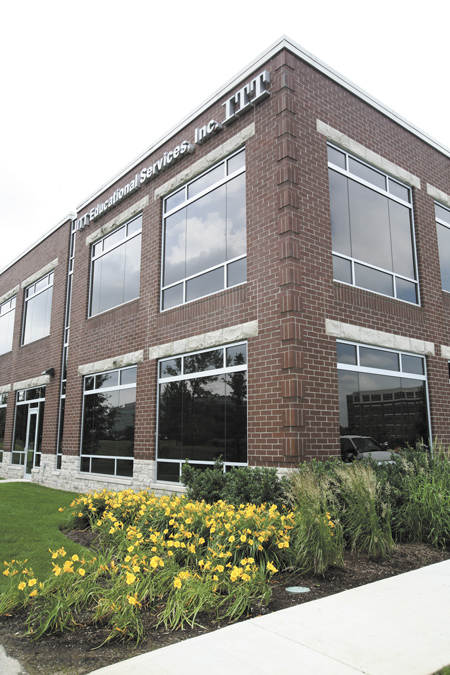 Former CEO Kevin Modany and former Chief Financial Officer Daniel Fitzpatrick tried to settle the case last year, but SEC commissioners rejected the deal. Another settlement conference is scheduled for May.
Read More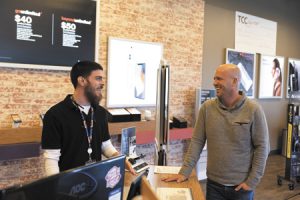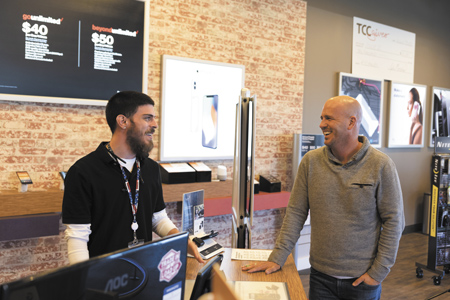 With 2,400 employees and $2 billion in revenue, Carmel-based Round Room LLC is most assuredly not a small company. But don't tell that to CEO Scott Moorehead.
Read More
Greg Pence in the 6th District and Steve Braun in the 4th District each have brothers who carry their own identity with voters.
Read More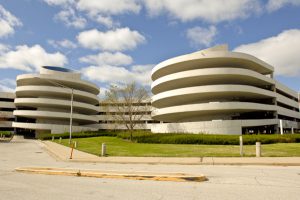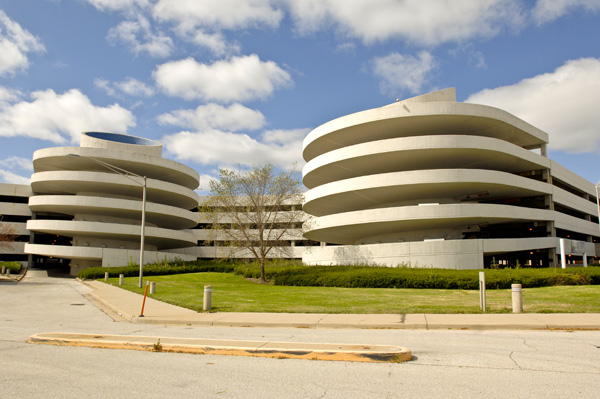 The Indianapolis Airport Authority reviewed some big proposals for the 125-acre site from industrial developers and others, but instead waited for a true economic development deal that could help transform the city's west side.
Read More
Now in its third year, the Indy Black Chamber has 92 members.
Read More
The struggling Indianapolis-based company said it has arranged a much-needed loan but must give up a major ownership stake and board seats to receive it.
Read More
The impending arrival of the full-service Embassy Suites with convention and banquet facilities may have attracted yet another hotelier to the critical mass of operators just west of Indianapolis International Airport.
Read More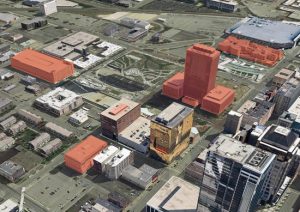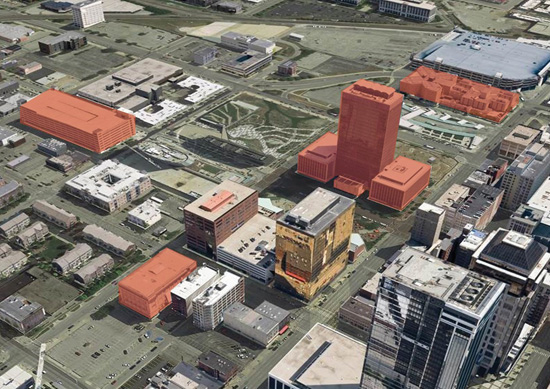 Indianapolis officials have triggered a wide-scale review of the need for big municipal buildings downtown. Real estate executives are intrigued by the 28-story City-County Building's potential for private redevelopment.
Read More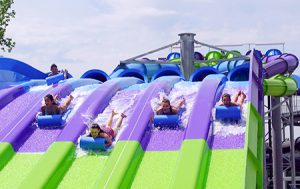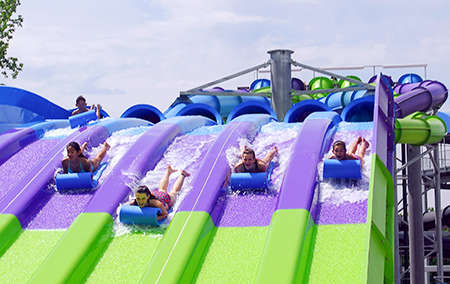 Throughout the state, event planners, attraction programmers, restaurateurs, tourism commissions and many more—from small towns to not-quite-as-big-as-Indy cities—are working hard to offer new amenities.
Read More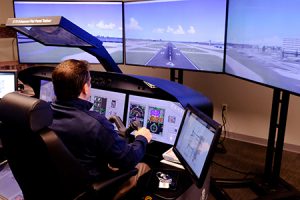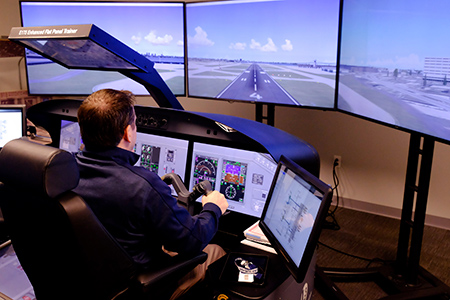 Before a recent death on a Southwest Airlines flight, the last time someone died as a result of an accident on a U.S. carrier was nine years ago, when a commuter plane, Colgan Air Flight 3407, crashed into a house while trying to land in Buffalo, New York, killing 50 people.
Read More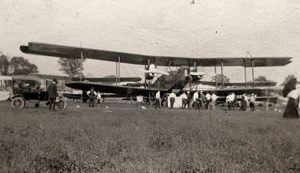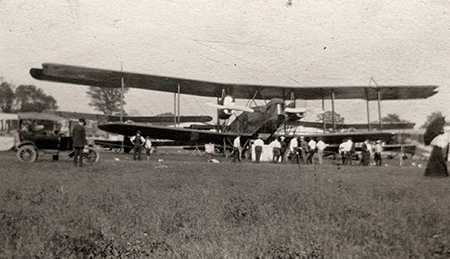 A U.S. Army opened the depot in early 1918 to capitalize on the area's strategic position near military airfields, railroads and industry.
Read More
The renovation added 28 rooms to the 17-year-old hotel at 350 W. Maryland St., bringing the total to 650 rooms.
Read More
Mel and Joan Perelman recently gifted their collection of 147 baskets, cradles and bags spanning much of North America, with a focus on the Southwest and West.
Read More
The city or current mall owners—a collection of 20 local companies—should seek proposals from developers nationwide seeking proposals for new ways to use the space.
Read More
Ambassadors, senators bring North Korea, Russia and other international challenges into focus.
Read More
Legislators and leaders in state government have even been saying (and mostly doing) all the right things to support our technology sector, but there's a threat on the horizon.
Read More
Fortunately, since most commuter benefits are offered in the form of pre-tax perks (not subsidies), and those pre-tax perks were not affected by the latest reform, most employees can continue to enjoy outcomes such as reduced payroll taxes and increased take-home pay.
Read More
The money we spend on our streets doesn't unlock their potential value as civic spaces.
Read More
A tip of the cap to the board and management of Evansville-based Vectren on the sale of the company to Houston-based CenterPoint Energy.
Read More
We are shocked—shocked!—that punitive politics might have played a role in the tax bill. Then again, not really.
Read More
My biggest hurdle was my own assumption. I assumed I couldn't do something I wanted to do simply because someone said I couldn't.
Read More
Let's stand together and draw a "red line" that adding more guns in schools and on school property is not in society's best interest. 
Read More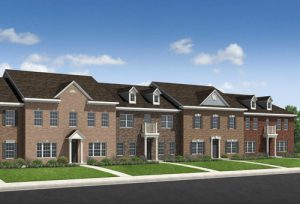 KennMar LLC has filed plans with the city of Noblesville to develop 23 acres at the southeast corner of Hazel Dell Road and State Road 32.
Read More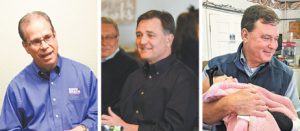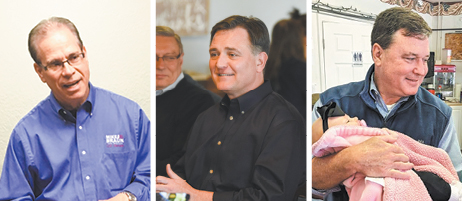 U.S. Senate Republican candidate Mike Braun also has the most cash on hand going into the final weeks of the campaign, although most of the funding is coming from himself.
Read More
In his annual state of the city address Monday night, Mayor Joe Hogsett will announce plans to beef up the city's street maintenance crew by dozens of workers and to use a program that leverages private investment to pay for 15 infrastructure projects.
Read More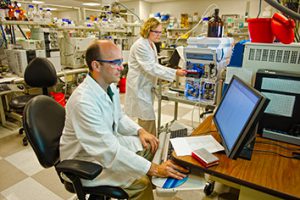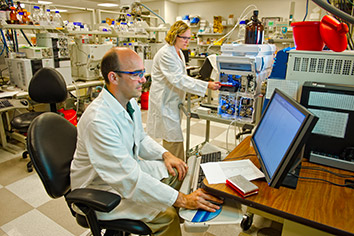 Indianapolis-based Eli Lilly and Co. on Tuesday reported quarterly revenue and adjusted earnings that exceeded analyst forecasts.
Read More
Indiana's governor is planning economic development trips to Israel and Europe that will include taking the first nonstop commercial flight from Paris to Indianapolis.
Read More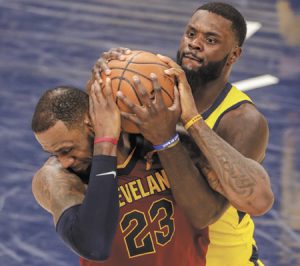 This is the universe where Bankers Life Fieldhouse is alive and on fire and Victor Oladipo jerseys are popping up in the stands like spring dandelions.
Read More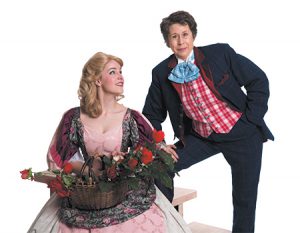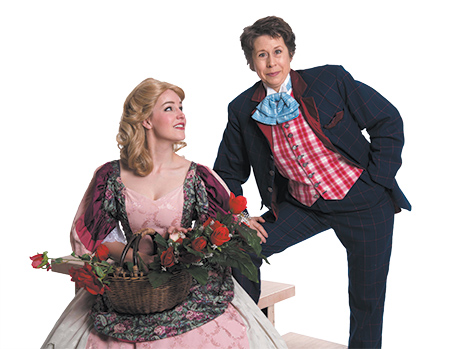 Most musicals come complete with a beginning, a middle and an ending. "The Mystery of Edwin Drood" has the first two but—instead of a single denouement—offers endings, plural.
Read More