APRIL 6-12, 2015
Angie's List CEO Bill Oesterle wasn't the first business leader to denounce Indiana's religious freedom law, but he was among the first prominent Indiana Republicans to vocally support gay rights. Jared Council explores his advocacy for gay rights and how he arrived at his decision to protest the law. Also in this issue, Kathleen McLaughlin scrutinizes the "one-bin" process for trash and recyclables that Indianapolis wants to institute. And in A&E Etc., Lou Harry tests out Burger Theory by the airport.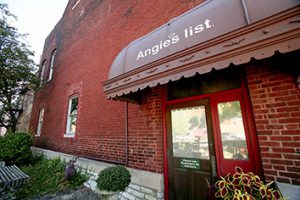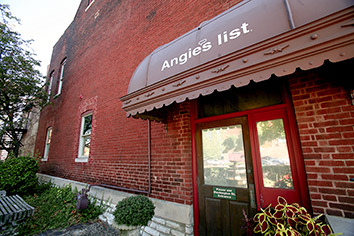 Bill Oesterle wasn't the first business leader to denounce the measure, which sparked a national firestorm and was widely seen as anti-gay. But he was among the first Indiana Republicans to vocally support gay rights.
Read More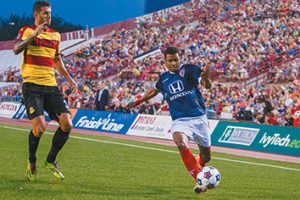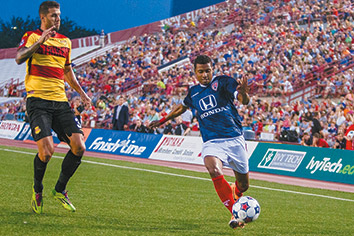 Indy Eleven hired multiple Statehouse lobbyists in its quest for a publicly financed stadium, but the biggest bang for the soccer team's buck might come from winning over Mayor Greg Ballard.
Read More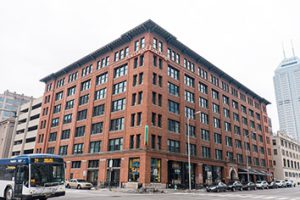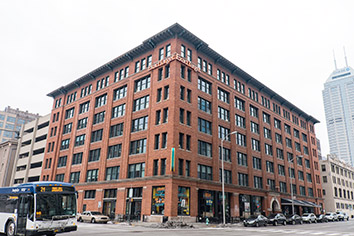 Real estate investors are cashing in on the local office market quicker than expected as properties change hands at prices not seen since before the recession.
Read More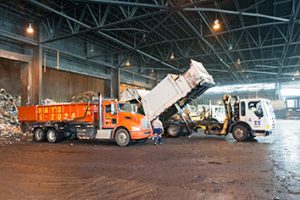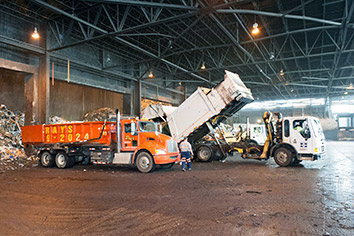 Under a plan by Indianapolis and Covanta, consumers would throw everything into one trash bin and automated sorting equipment would pluck out recyclables. Opponents say the early experience of Montgomery, Alabama, provides evidence that the sorting technology isn't effective.
Read More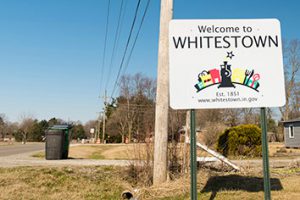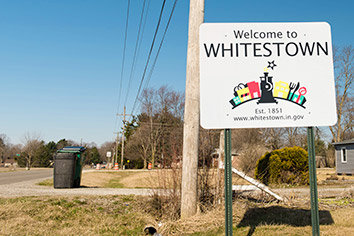 In the state's fastest-growing county, Boone, the two fastest-growing towns both hope to stake a claim to unincorporated Perry Township.
Read More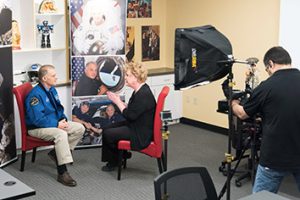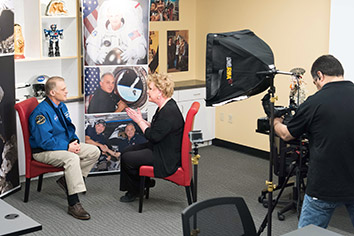 The people behind locally produced "Pet Pals TV" launched a television show last month aimed at central Indiana baby boomers. "Boomer TV" is off to such a fast start, the show's creators already have an eye on taking it national.
Read More
Just Marketing International founder Zak Brown is taking the helm of one of the world's largest sports and entertainment marketing companies, with 22 offices in 15 countries.
Read More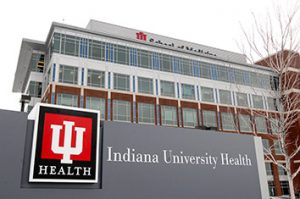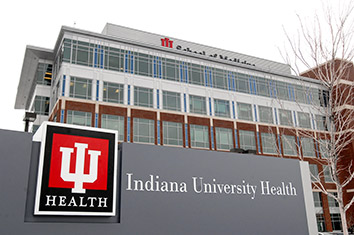 The fired nurse, Lacie Little, was one of two nurses quoted in an IBJ story that broke the news of the attempt to organize a nurse union at IU Health's downtown hospitals. The union working with the IU Health nurses has filed an unfair labor practices charge.
Read More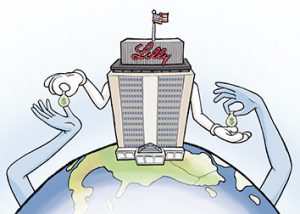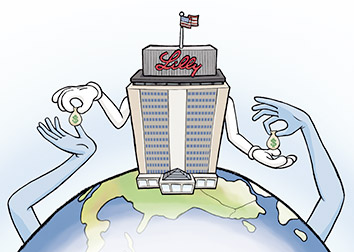 "Shared value" approach directs resources to help people in ways that could build the drugmaker's business.
Read More
Sparking the movement is anticipation of employers' dropping their group health plans, thereby forcing workers onto Obamacare exchanges in search of coverage.
Read More
Let's hope Indiana's Republican leadership has learned a valuable lesson about hubris from the imbroglio they created over the Religious Freedom Restoration Act.
Read More
The religious freedom furor of recent weeks isn't a reflection of the Indianapolis you will experience.
Read More
The only thing one can say with any certainty about Indiana's "religious freedom" bill is that Mike Pence didn't have a clue.
Read More
Beneficence, a bronze statue near my office at Ball State University, is a monument to innovation and philanthropy.
Read More
In case you took your spring break on Mars, Indiana became the center of the political and policy universe over the real or perceived issues with the new Religious Freedom Restoration Act (we warned you about Indiana laws named for anything but a child).
Read More
Other cities offer models for extending planning across county lines.
Read More
I wholeheartedly agree with the theme advocated last week by fellow IBJ columnist Mickey Kim that, throughout our country's history, a bet against America has been a bad bet.
Read More
One piece of legislation must pass before we can wave the General Assembly bye-bye: the budget.
Read More
It's disappointing to see a statewide organization that exists to support recycling continue to spread misinformation about the new Covanta Advanced Recycling Center project in Indianapolis [Hamilton letter, March 23]. But, clearly this is the intent of the Indiana Recycling Coalition.
Read More
What a surprise that IBJ's editorial would take the typical liberal whining shot at this recently passed legislation.
Read More
The March 23 article titled "Indiana's Higher Education Achievement Results Mixed" highlights Indiana's efforts to increase the number of Hoosiers with education beyond high school. J.K. Wall's analysis also makes clear the need for sustained urgency if we hope to reach the goal of 60 percent of all Hoosiers with a quality college degree or credential.
Read More
In the 1950s, after the U.S. Supreme Court decided that segregated schools were unconstitutional, a number of Southern states attempted to revive the doctrine of interposition. That doctrine has it that a state has the right to interpose itself between its citizens and actions of the federal government that the state's legislature and governor oppose, thus nullify such actions.
Read More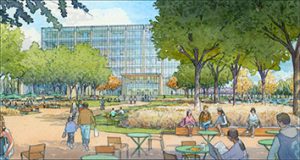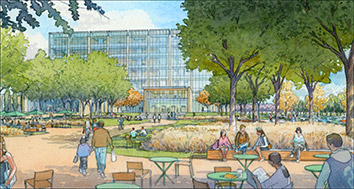 Mayor Greg Ballards are overblown, according to an analysis by the City-County Council. The city could face shortfalls in 2018 through 2026 ranging from less than $1 million to $10 million.
Read More
A bill that gives rural electric cooperatives and investor-owned utilities more leverage in territory disputes is headed for the desk of Gov. Mike Pence.
Read More
Duke Energy Indiana contributed $1 million to a new research initiative on the storage of energy created by renewable sources.
Read More