APRIL 6-12, 2018
How does Indianapolis stack up in the Amazon HQ2 sweepstakes, based on the criteria that the internet giant said were most important in its search for a second home? IBJ pored over the RFP and did some digging to reach some conclusions on our chances. Also in this week's issue, Susan Orr tracks down the owner of one of the most problematic properties in Broad Ripple to determine how long it will continue to drag down the main drag. And in Focus, John Russell sheds light on the process for planning Methodist Hospital's $1 billion makeover.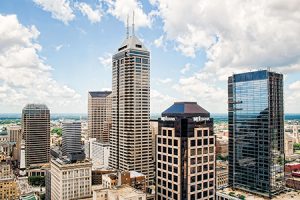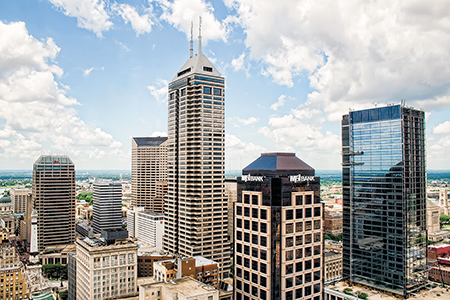 Using the criteria the internet giant set for its secondary headquarters, IBJ did some digging and reached some conclusions on the city's fitness for the $5 billion project.
Read More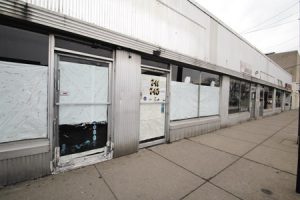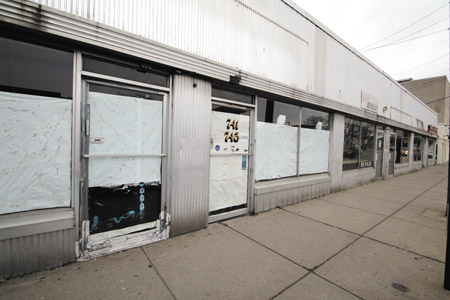 Broad Ripple leaders are working to confront a long-standing challenge: what to do about a mostly vacant building whose out-of-state owners have allowed the property to slide downhill for years.
Read More

Republican State Sen. Mike Delph, in office since 2005, is facing his first-ever primary challenger—former Carmel Redevelopment Commission Executive Director Corrie Meyer.
Read More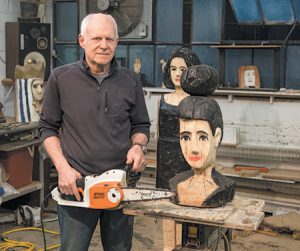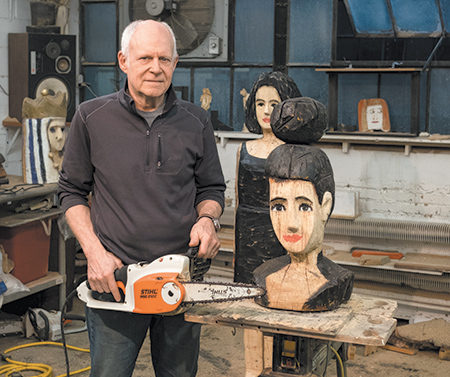 Twenty-five years after developer Turner Woodard purchased the old Stutz factory complex at 10th Street and Capitol Avenue, the sprawling facility hosts 200-plus tenants.
Read More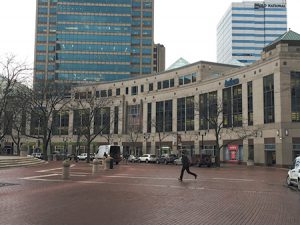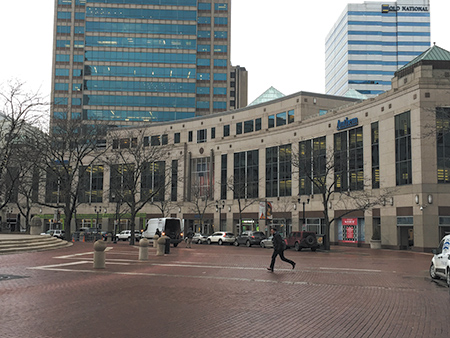 Business history is littered with colossally bad mergers that seemed brilliant at the time. So the insurer might benefit from avoiding the temptation to follow the current trend. Or it could get left in the dust.
Read More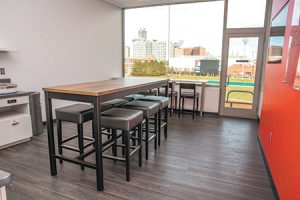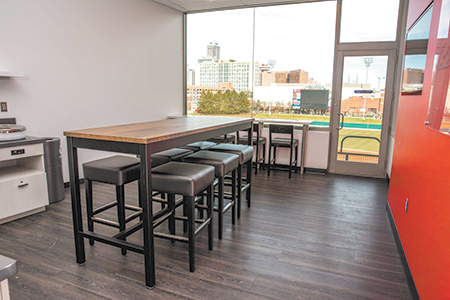 Suite holders at Victory Field this season will be treated to a major renovation of the private rooms as part of an ongoing $6 million upgrade to the aging ballpark.
Read More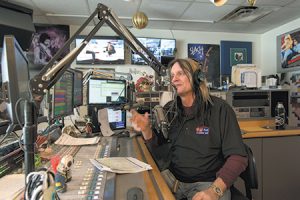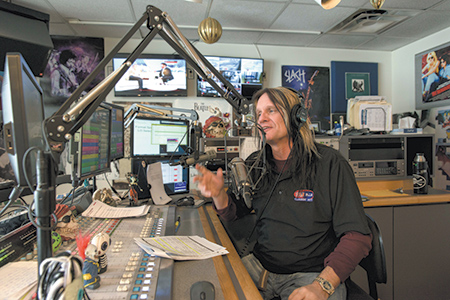 The recent bankruptcy filings by iHeart Media Inc. and Cumulus Media have created a buzz so loud, local radio operators say it's beginning to interfere with their business.
Read More
Brian Holzhausen, 46, has run hundreds of races, from short blasts to 31-mile ultramarathons on rugged dirt trails. Following his passion, he jumped from a career in engineering to outdoor fitness.
Read More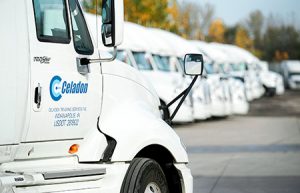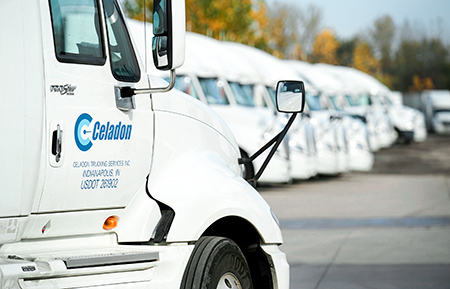 An internal probe found Celadon overstated earnings by as much as $250 million from 2013 to 2016. The local trucking company said it will be delisted from the New York Stock Exchange.
Read More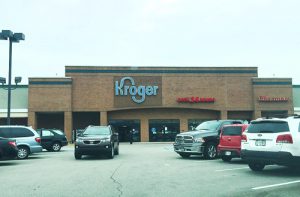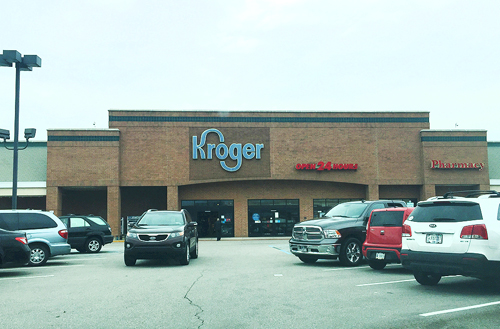 The Cincinnati-based grocery chain instead is opting to renovate a much smaller existing grocery across the street from where the proposed store would have been built. The decision leaves a massive hole for Kite Realty Group to fill in Fishers Station shopping center.
Read More
The plan for the development, slated just east of the neighborhood's commercial core, required reaching out to property owners on Prospect Street and collaborating with neighborhood officials.
Read More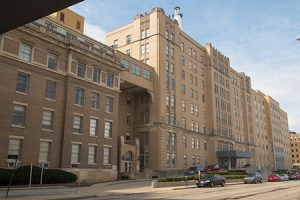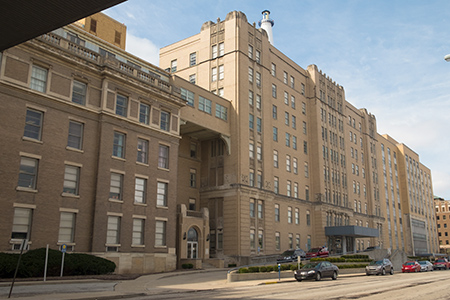 By the end of the year, officials expect to unveil its master plan to remake the state's largest hospital—currently an amalgamation of ancient health care amenities and modern facilities.
Read More
Indiana University Health has begun using a new specialized vehicle with equipment capable of diagnosing and treating a stroke on-scene.
Read More
Zimmer Biomet Holdings Inc. said it has completed its first surgical case using a new device called a comprehensive augmented baseplate, which offers an alternative to bone grafting for patients with defects in the shoulder cavity who are undergoing shoulder reconstruction.
Read More
Indianapolis must be a strong, stable city for the region to continue to thrive—and its suburbs must be vibrant as well. That won't occur without in-depth regional conversations about taxation, transit, economic development and more.
Read More
One U.S. paper supplier's complaint is already causing hardship for an entire industry.
Read More
Here in Indianapolis, we are seeing what happens when successive administrations—Republican and Democratic alike—substitute cosmetic approaches for substantive repairs.
Read More
A neutral internet is vital to our entrepreneurial marketplace.
Read More
The results under the current "do it yourself" retirement system with investment-based, worker-savings-funded accounts have been disastrous.
Read More
The capitalist economy is facilitating a sharing revolution in transportation that would make Karl Marx blush.
Read More
What should managers do? Should they encourage employees to limit discussion to safe topics like movies, the weather and how much they hate potholes?
Read More
I can cite other examples during my 23 years as a principal when an unlicensed candidate was the best fit for our school and our needs.
Read More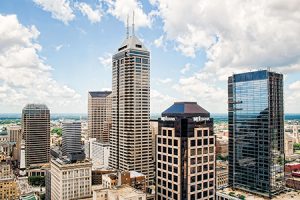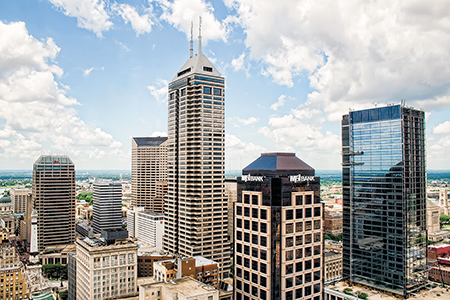 The visit occurred the week of March 19, the same week Amazon officials were reported to have visited Chicago for two days.
Read More
Indianapolis-based LDI, which invests in middle-market businesses, is rebuilding its portfolio after losing ownership of Motorsport Aftermarket Group late last year.
Read More
The money will fund laptops, desktop computers, wireless high-speed internet and other tech-related needs for a new academy opening at George Washington High School next fall.
Read More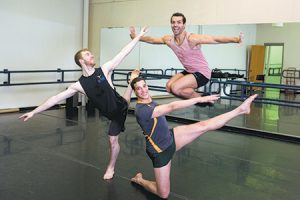 Dance Kaleidoscope's latest offering, "Divos", celebrates the men in the company both as dancers and as choreographers.
Read More
From exhiliration for Jackie Young and Tyra Buss to disappointment for Kyle Guy and Isaac Haas.
Read More