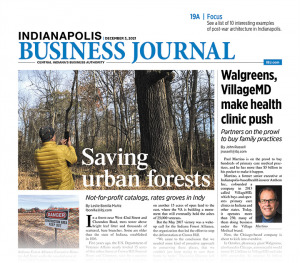 DEC. 3-9, 2021
Indianapolis is well behind peer cities in terms of land dedicated to parks. The vast majority of forested land in Marion County is privately owed. Leslie Bonilla Muniz explains how the Indiana Forest Alliance is trying to encourage protections for trees on private land so they're not destroyed by future development, starting with an exhaustive study of forested land in the city. Also in this week's issue, Dave Lindquist digs in to the new strategy for creating new restaurant concepts at Fishers Test Kitchen. And John Russell details plans by VillageMD, co-founded by a former Anthem Inc. executive, to use more than $5 billion invested by Walgreens to buy primary care medical practices across the country and open clinics inside Walgreens pharmacies.
In a change of philosophy, culinary incubator Fishers Test Kitchen is looking for chefs who can adopt restaurant concepts generated by someone else.
Read More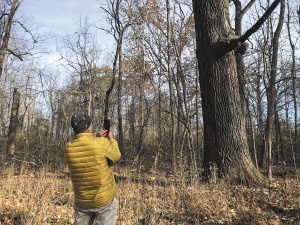 The Indiana Forest Alliance was scheduled to release Dec. 3 a report that maps all 4,237 private forests in Indianapolis that are larger than one acre—and evaluates them for environmental, ecological and social benefits.
Read More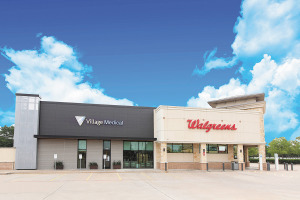 The partners are on the prowl to buy hundreds of primary care medical practices.
Read More
A sentencing hearing is scheduled Thursday for BancServ Partners LLC founder Kerri Agee, who was found guilty on fraud and conspiracy charges in August.
Read More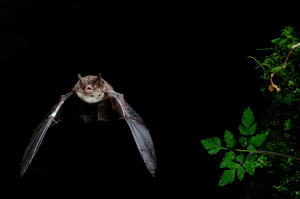 Generating electricity using gigantic wind turbines is a massive win for green energy. But the huge blades are deadly for migrating Indiana bats and northern long-eared bats.
Read More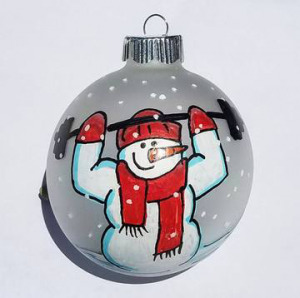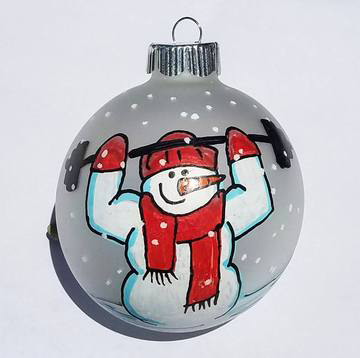 Not only is Asher a retailer, but she's a retailer who specializes in personalized Christmas ornaments at ShopMetamora.com and at her physical store that bears the same name in Metamora in southeastern Indiana.
Read More
House Bill 1001 was the first bill filed for the legislative session that kicks off on Jan. 4, meaning it is likely a priority for GOP leadership.
Read More
It's a big moment for On Target Laboratories, an 11-year-old biotech based in West Lafayette. The FDA approval marks the company's first novel compound to get across the finish line. The drug is marketed under the brand name Cytalux.
Read More
Elanco said the cuts, which include three executive vice presidents, were an effort in "streamlining and simplifying organizational structure," and were intended to increase productivity and reduce organizational complexity.
Read More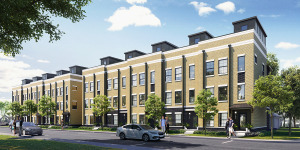 The project, called FSX—shortened from "Fountain Square Ten"—is planned for a narrow site at 1003 Prospect St., which currently houses two drive-thru ATMs for PNC Bank. The units each will have a two-car garage and rooftop deck.
Read More
Duke Energy Indiana wants to spend about $1.9 billion to upgrade its electric grid, a move it says would result in few and shorter power outages and would harden the grid against severe weather.
Read More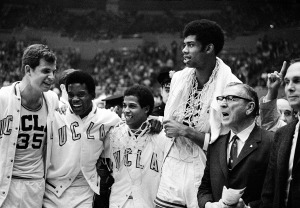 Wouldn't it be nice if today's college coaches had the luxury of doing recruiting as it was done by two of Indiana's greatest coaching icons, Tony Hinkle and Johnny Wooden? Which basically was to sit back, throw out a few lines and wait to see who bites without having to beg or bend a truth?
Read More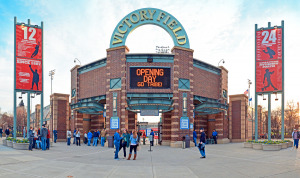 A panel of six designers affiliated with the American Institute of Architects Indianapolis selected the most architecturally significant buildings built after World War II. Check out the list.
Read More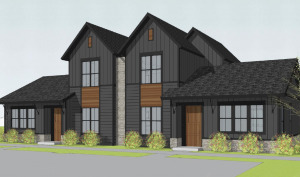 With an initial price tag of $63 million, the 25-acre community east of Ikea has since been renamed Slate at Fishers District.
Read More
We know both Huston and Bray to be reasonable leaders, and we appreciate that they wisely dropped the expedited process. Now we hope they will bring that same wisdom to House Bill 1001, which was filed this week and formally proposes most of the vaccine-mandate limits discussed during the public hearing.
Read More
While I do not believe it is Mayor Joe Hogsett's job alone to set the vision and implement the plan, I do believe mayors are uniquely positioned to lead and set the tone. One does not need to look far to see what mayoral leadership looks like when it comes to placemaking and making investments that attract talent.
Read More
Health care and life sciences account for one in every 10 jobs in the state. In central Indiana, those numbers are slightly higher, with the sector employing more than 164,000 people representing 10.6% of employment and 16.5% of the regional labor income.
Read More
Junior Achievement's Central Indiana Business Hall of Fame is an opportunity to share the successes of great leaders in the central Indiana area with students as they begin to find their career path.
Read More
Passive aggression can be much more than a mere nuisance or annoyance. It can wreak havoc on work relationships, leading to marginalizing and taking advantage of people, productivity interference and a breakdown in workplace morale.
Read More
The first rule of discretionary spending is to make the category discretionary, not the amount. Living a "no limit" lifestyle is the aspiration for many, but it's unhealthy and wasteful.
Read More
When you reduce criminal penalties and stop prosecuting thugs, don't be surprised when crime soars.
Read More
Social engagement (the kind that doesn't require a camera or screen) is a fundamental aspect of our development as a species.
Read More
The improvements to our infrastructure, our water quality, access to the internet and many other aspects of life are impressive.
Read More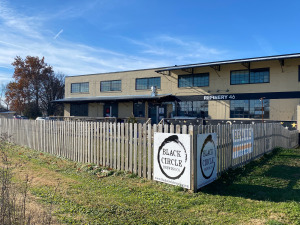 Grumps will replace Elena Ruz Cuban Cuisine, the sandwich shop that opened with Black Circle as part of the Refinery 46 complex in December 2016 but announced its closing on Saturday.
Read More
The 2018 Indiana Youth Tobacco Survey found that more than one-third of Indiana high school students had used a Juul product.
Read More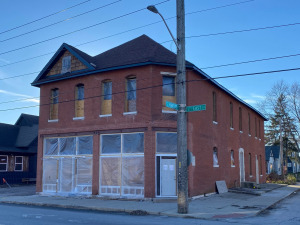 City Nail Bar could open on South East Street, where recent commercial launches include an ice cream shop, a chiropractic office, a makeup and skincare salon and a massage therapy studio.
Read More