FEB. 19-25, 2021
Dozens of clients of the Carmel-based investment firm Indie Asset Partners are concerned they're at risk of losing a big chunk of the tens of millions of dollars that went into a New York hedge fund as part of what was supposed to be a risk-diversification strategy. Greg Andrews explains what went wrong. Also in this week's issue, Susan Orr delves into a report from the Brookings Institution that finds entrepreneurship is sluggish in Indiana and that, as a result, the state is not as well-positioned as it might be to rebound from economic downturns. And Anthony Schoettle reports that media coverage of Indianapolis' stint hosting all of March Madness could bring an enormous payoff for the city, state and the venues hosting the lion's share of the games.
Indie Asset Partners customers are upset that the hedge fund, which was supposed to spread out funds to dozens of money managers, instead concentrated the money with a single manager whose performance tanked early last year.
Read More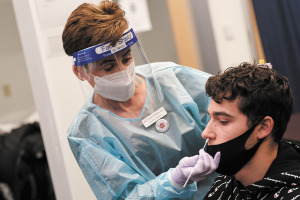 A huge event that kicks off next month is hanging like a plum: the NCAA men's basketball tournament.
Read More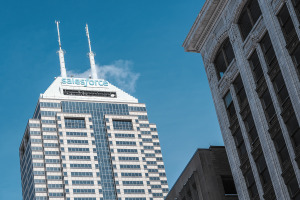 A Salesforce decision to permit employees to work remotely even once the pandemic subsides could have long-lasting effects on the downtown office market.
Read More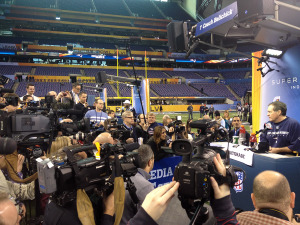 Coverage from Selection Sunday on March 14 to the championship April 5 should bring an enormous payoff to Indiana, which will host all 67 games, and to Indianapolis specifically, which will host 55 of them.
Read More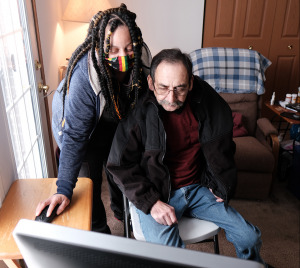 As a result, the report argues, the state is not as well-positioned as it might be to rebound from economic downturns.
Read More
Rev. Gray Lesesne is bringing the lessons learned from creating a church from scratch to his new post as dean and rector of Christ Church Cathedral on Monument Circle.
Read More
The approval will allow Hamilton County Area Neighborhood Development Inc. to develop 11 affordable, for-rent homes at the southwest corner of 141st Street and Cumberland Road.
Read More
The bill pitted the two largest companies headquartered in Indianapolis—drugmaker Eli Lilly and Co. and health insurer Anthem Inc.—on opposite sides of the issue.
Read More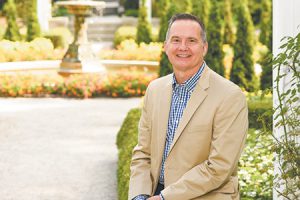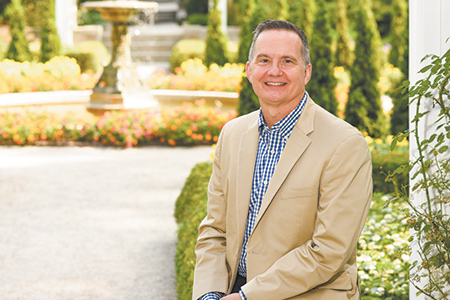 Charles Venable, who came to Newfields in 2012, stepped down Wednesday amid controversy over a job posting.
Read More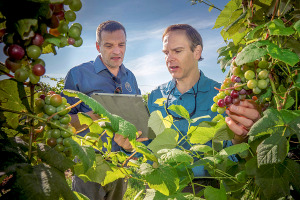 In addition to fueling the economy and driving revenue generating potential for the school and researchers, pushing research to the commercial realm also benefits students.
Read More
Dismissing affordable housing as an issue is a mistake if the affluent suburbs north of Indianapolis—and the businesses that are located in them—want to continue growing at breakneck speed.
Read More
Emotions are understandably running high after the unimaginable events of the past year and City Hall's lackluster response. But lawmakers should reconsider legislation that could seriously undermine Indy's future growth and prosperity.
Read More
Prioritizing access to education and workforce development opportunities is one important and necessary step in the right direction toward a more equitable workforce.
Read More
If enacted, SB 168 and SB 394 would only increase the tension between law enforcement and our community that goes back more than a century.
Read More
The days of relying on perks and benefits to attract talent and differentiate culture are over. And when you strip those perks from the equation, all you're left with is people—and the goals, values, motivations and desires that come with them.
Read More
It is striking, though, how often cities that are far north of us outrank us in quality of life and livability metrics—indices that typically include weather as a factor.
Read More
When people don't take the time to develop an investment strategy—generally because they don't want to see how far behind they are—they're more likely to adopt an "anything goes" philosophy.
Read More
Congress could refine, update and modify current immigration rules to allow for clearer paths to legal immigration while simultaneously securing our borders.
Read More
It seems that landlords have all the rights in Indiana.
Read More
The Senate Corrections and Criminal Law Committee on Tuesday amended Senate Bill 168, which would have created a five-member board to oversee and govern the Indianapolis police department, to recommend the issue be discussed in a summer study committee.
Read More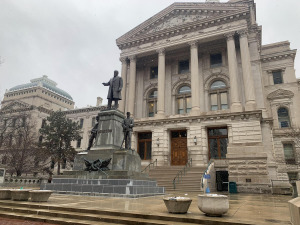 Senate Bill 1, authored by Republican Sen. Mark Messmer of Jasper, would shield businesses and individuals from coronavirus civil liability lawsuits unless there was gross negligence or willful or wanton misconduct that could be proven with "clear and convincing evidence."
Read More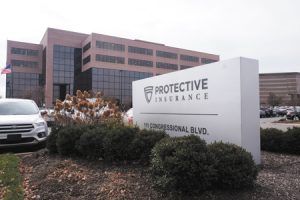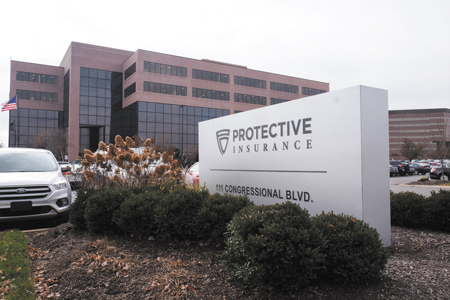 Insurance giant Progressive is purchasing Protective in a stock deal worth $338 million. Protective, known as Baldwin & Lyons Insurance until 2018, is the Indianapolis-area's 12th largest public company in terms of annual revenue.
Read More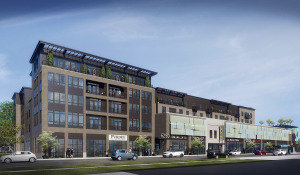 Keystone Corp. would replace the former Chase Bank branch in the 6200 block of College Avenue with a five-story building adjacent to the garage, while adding two levels of apartments atop the parking structure.
Read More
The acquisition, announced Tuesday, was the 11th for Indianapolis-based Dickinson since 2017.
Read More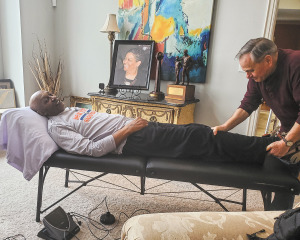 More than 50 years after meeting George McGinnis, David Craig is still playing a major role in the rehabilitation process.
Read More