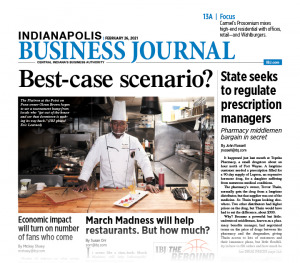 FEB. 26-MARCH 4, 2021
What if Indianapolis hosted all of March Madness and nobody came? Well, that's not likely, given that 68 teams will play and the venues have been approved to fill up to 25% of their seats. But local officials want to be conservative about predicting the economic impact—almost certainly to be in the nine figures—due to the unprecedented conditions behind this first-ever hosting effort, Mickey Shuey reports. Likewise, downtown restaurateurs are over the moon about serving an influx of diners, but they're trying to keep their expectations earthbound, Susan Orr reports. Meanwhile, Indiana legislators are pleasantly surprised they've reached the halfway point in their latest session without a major COVID-related disruption, but their precautions haven't prevented debate and drama. Lindsey Erdody brings us up to speed on the biggest issues, flashpoints and bills of the General Assembly's session so far.
Even after the NCAA said Feb. 19 that some spectators will be allowed at the games, local tourism officials and economists are still tempering their financial expectations.
Read More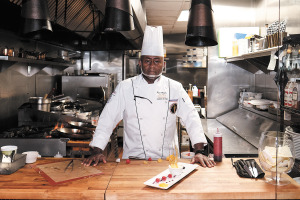 The city will host an unprecedented number of games with the entire tournament being played in Indiana. But the pandemic will limit capacity at both games and restaurants.
Read More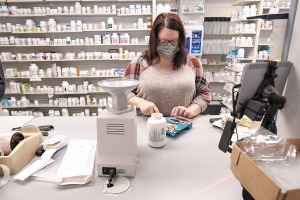 Three bills advancing through the Indiana General Assembly would provide tighter regulation of pharmacy benefits managers (PBMs).
Read More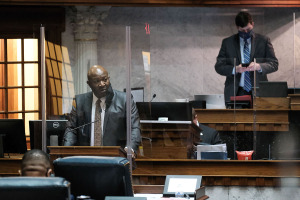 General Assembly has avoided COVID outbreak, but debated the budget and gubernatorial powers as tempers flared over racial issues.
Read More
The past year has been awful for Carmel-based Invesque, as COVID-19 hurt the full gamut of its health care real estate portfolio, from nursing homes and office buildings to memory-care and assisted-living centers.
Read More
Chef Vlad Victor Bora classically trained in French cuisine, has cooked in corporate settings, on a cruise ship and in hotels. But Bora, who was born in Romania, says his newest gig as executive chef at the Ronald McDonald House in Indianapolis is more like Food Network's "Chopped."
Read More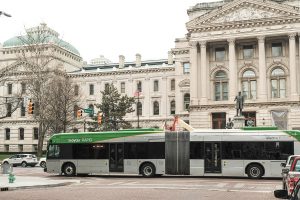 Senate Bill 141 would withhold 10% of local income tax revenue from IndyGo until it meets a private fundraising threshold established in a 2014 law. It also would prevent IndyGo from moving forward with expansion projects, like the Blue and Purple lines, until it secures private funding.
Read More
In 1916, Charleston and the ABCs won what was then billed as the "championship of colored baseball," defeating the Chicago American Giants.
Read More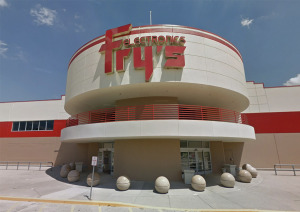 The 180,000-square-foot Fishers store originally housed Incredible Universe, a media and electronics superstore owned by Radio Shack parent Tandy Corp. Fry's took over the building in 2005.
Read More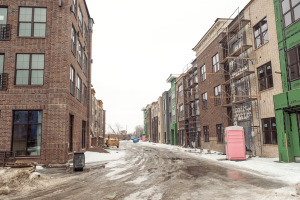 What once was a deteriorating Party Time Rental warehouse and an Arby's has been transformed into a ritzy residential and commercial block.
Read More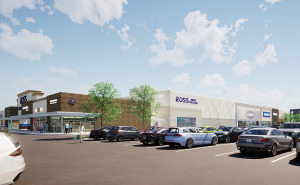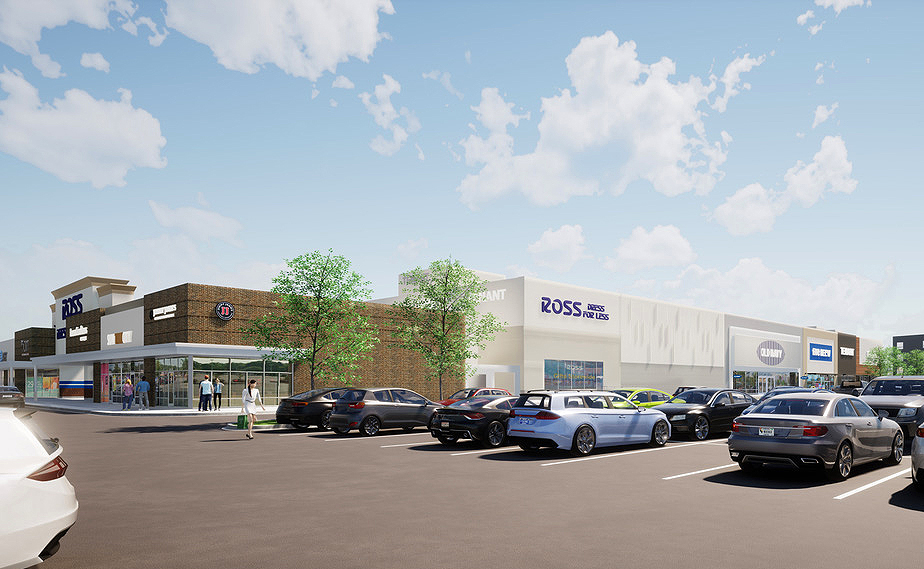 The owner of Glendale Town Center plans to market three new outlots as part of an ongoing renovation to the property that includes the addition of new tenants to backfill the former Macy's space.
Read More
We oppose the bill and believe it to be a mistake that could have severe consequences for a bus system that is struggling despite the significant need for its services.
Read More
I don't know whether the legislation at issue—which addresses school district boundaries—is a good idea. I don't know whether the Democrats' description was spot on or was an exaggeration. But I know this: Booing another lawmaker who is making a sincere argument at the podium is never appropriate.
Read More
While the U.S. has held on to its fossil-fuel dependency, China has over the past two decades purposely been cornering the supply chain that is vital to the future of transportation.
Read More
Democratic leaders in Congress seem intent on brazenly advancing a partisan $1.9 trillion spending bill that is heavier on long-standing liberal priorities, like doubling the minimum wage and bailing out fiscally irresponsible states, than on actual COVID-19 relief.
Read More
It's estimated that at least 100,000 small firms are gone forever.
Read More
Variable universal-life policies could be appropriate if you are a super savvy investor with lots of extra cash flow and are or anticipate being in a higher tax bracket later in life.
Read More
If there is a local labor-market monopsony, an increase in the minimum wage can potentially raise wages and increase employment.
Read More
If the federal government can be trusted with supervising and enforcing environmental law to protect Indiana's water, why can't the Republican Party also trust the federal government with overseeing education?
Read More
With downtown residential space supply very limited currently, and with commercial office space experiencing higher than normal vacancy rates (due to both COVID-19 and technological advances), consideration should be given to reusing this space for residential—thus bringing people back downtown on a 24-hour basis.
Read More
The donation, from the Eli Lilly and Co. Foundation, brings the project's fundraising total to $27 million. The total project cost is estimated at $30 million.
Read More
The decision means that schools will have to find ways to safely administer tests to tens of millions of students, many of whom are still learning remotely.
Read More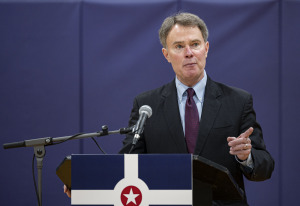 Each project would range from $7 million to as much as $40 million, with funding coming from bonds tied to an expiring pension levy.
Read More
Fishers-based Behavior Analysis Center for Autism, which provides therapy to individuals with autism and other related developmental disabilities, has been sold to Baltimore-based Learn Behavioral Partners, the companies announced.
Read More
Frost Brown Todd said the new office will be served by newly recruited lawyers as well as nearly a dozen existing attorneys who represent clients in their home markets and on the federal level.
Read More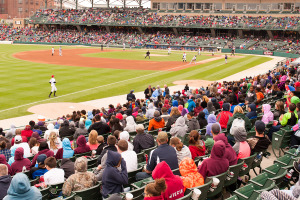 The Indianapolis Indians are to host the Nashville Sounds; when the first pitch is thrown, it will have been 591 days since the last Indians pitch was thrown in Victory Field.
Read More