JAN. 3-9, 2020
The leaders of the Indianapolis Symphony Orchestra have several momentous decisions to make in coming months, in addition to getting the organization back in the black. Lindsey Erdody explains how the ISO is approaching hiring a new concertmaster, beginning the search for a new conductor and negotiating a new contract with musicians—all while trying to avoid a deficit. Also in this week's issue, Anthony Schoettle has the inside story on the creation of the Indiana 5G Zone—one of two labs of its kind in the country—which will be tasked with developing revolutionary new wireless technology. And Mickey Shuey explores the public-private partnership being finalized to help the city finance a health care and community center in Broad Ripple Park.
Indiana is positioning itself to be the epicenter for the latest generation of wireless technology, which experts say will be revolutionary.
Read More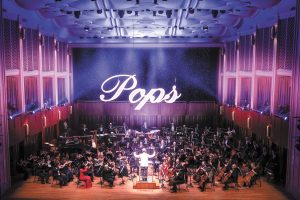 In 2020, the ISO will hire a new concertmaster, begin the search for a new conductor, and negotiate a new contract with its musicians. And all of this comes while its leaders try to pull the orchestra out of the red.
Read More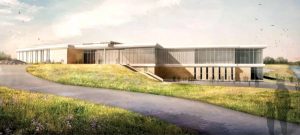 A deal to build a new family center at Broad Ripple Park could be just the first of several privately funded projects considered by the park system.
Read More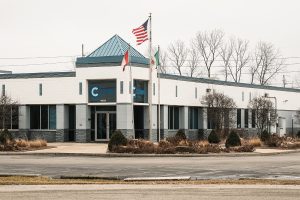 Most of Celadon's real estate holdings in Indianapolis are on the east side, where available industrial land is in short supply. So, observers say, the anticipated divestiture should attract plenty of attention.
Read More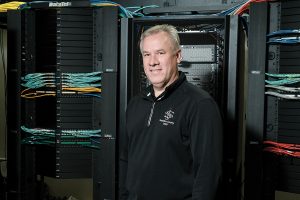 To fight cyberattacks, state and local government officials are taking a page from the enemy's playbook by expanding protections against attacks from one entry point to thousands.
Read More
Meaden is currently working with former Indianapolis artist Michael Brown on a textbook, "Masks Inside Out," that's expected to publish late this year.
Read More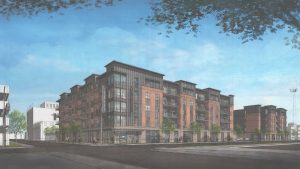 Arrow Street Development hopes to build two five-story buildings—each with ground-floor parking garages—as a single complex called Wesley Place on North Illinois Street.
Read More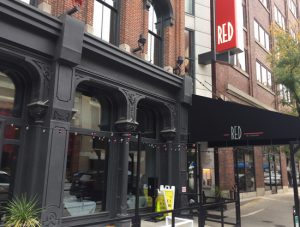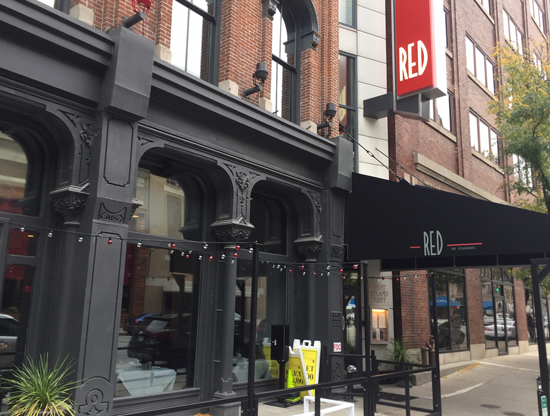 It will be the third Indiana location for Fort Wayne-based Eddie Merlot's, which plans to take over space in one of downtown's oldest buildings vacated last year by Red the Steakhouse.
Read More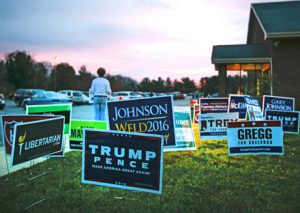 The new ordinance is intended to reduce election-related clutter near unincorporated roadways, but it also puts a crimp in the way real estate agents use signs.
Read More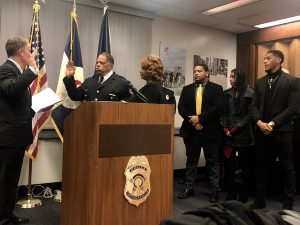 One of Randal Taylor's most pressing problems will be lowering the homicide rate. The city has set four consecutive records for criminal murders, capped by 159 in 2018. In 2017, the total was 157, besting 149 in 2016 and 144 in 2015.
Read More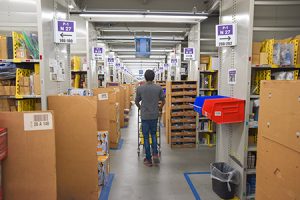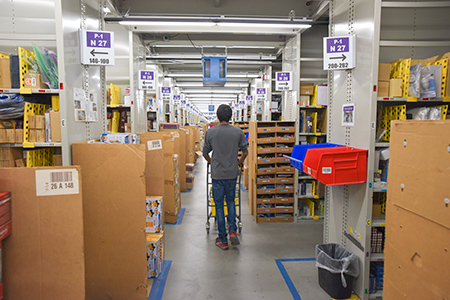 While fears that robots will replace human workers haven't come to fruition, there are growing concerns that keeping up with the pace of the latest artificial intelligence technology is taking a toll on human workers' health, safety and morale.
Read More
So many big stories of 2019—Roger Penske's purchase of the Indianapolis Motor Speedway, big acquisitions by Eli Lilly and Co. and Elanco, the launch of the Red Line—were as much about the future as they were about the past.
Read More
We spent last year building the foundation for changes our readers will enjoy in the months and years ahead.
Read More
Every so often, a naive student asks why the government can't pass a law requiring media outlets to tell the truth. As I try to explain, truth and fact are often honestly contested—and then there's the First Amendment.
Read More
Outdoor recreation, the OR sector, is an important aspect of tourism. Many people happily travel great distances to visit picturesque and unique environs.
Read More
Many of the companies said to be "ditching" performance appraisals are, in reality, changing the process by using technology to provide ongoing, real-time feedback to employees.
Read More
Much of the 2020 legislative work will be directed to helping shape (and immunize against) election debate and making a head start on some of the tougher, long-term issues that will be ripe for resolution in 16 months.
Read More
During a quit attempt, use slips as learning experiences instead of reasons to go back to smoking. Quitting smoking is like riding a bicycle: Every attempt is a way to learn what went wrong and get back on track.
Read More
You and I are going to predict the value of our investment account balances on Dec. 31, 2029, then write these numbers down and leave ourselves a passive aggressive note to agonize over years from now.
Read More
One of the biggest issues the Indiana Legislature will face in 2020 is what to do about K-12 teacher salaries.
Read More
A lawyer elected to the Washington Township School Board in 2018 is ineligible to serve, the Indiana Court of Appeals ruled Monday in an unprecedented decision regarding her home's location.
Read More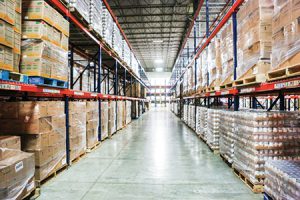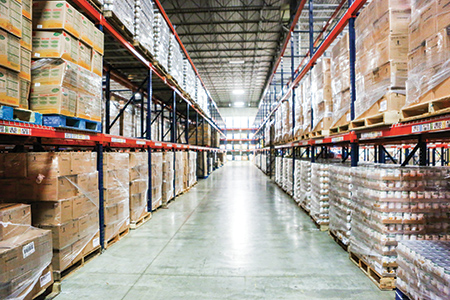 Launched in 1980, the food bank crossed the threshold this year of delivering more than half a billion pounds of goods over the life of the organization. And it's ramping up aggressive plans to more than double its annual distribution total.
Read More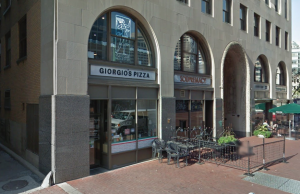 Elif Ozdemir purchased the eatery at 9 E. Market Street in November with the goal of keeping the existing pizzeria largely as is—although she plans to add a food truck.
Read More
The resort has long used snow machines to supplement natural snowfall, but the temperature must be 30 degrees Fahrenheit or lower for the process to work.
Read More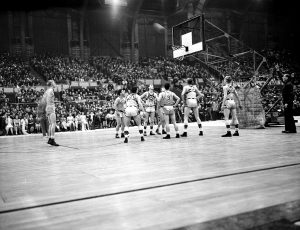 Indiana Farmers Coliseum isn't as old as Hinkle or as state-of-the-art as Bankers Life, but it's hosted presidents, iconic entertainers and some of the best basketball games ever played.
Read More