JAN. 7-13, 2022
More than 100,000 people are expected to come downtown for the festivities that begin this weekend for the College Football Playoff National Championship. Mickey Shuey reports that the stakes for Indy go far beyond the immediate economic impact. Also in this week's issue, John Russell examines the latest numbers for hospital diversions in central Indiana as health systems strain to care for the surge in COVID-19 cases. And Emily Ketterer sheds light on the battle for a statewide policy on solar- and wind-energy projects, which often run into roadblocks in a mélange of local ordinances and public boards.
Local organizers of the College Football Playoff National Championship say Monday's title game can help solidify the city's reputation as a place where big events shine.
Read More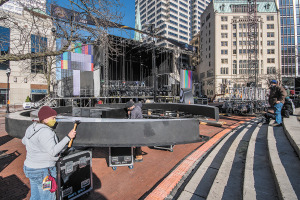 Although the game will be played indoors, many big fan events will be outside—including concerts on Monument Circle, an aerial dance troupe, a zipline, and a "Touchdown Bag Jump."
Read More
Central Indiana hospitals diverted ambulances for nearly 3,000 hours during a six-week period this fall, according to information IBJ received from the Indiana State Department of Health through an open-records request.
Read More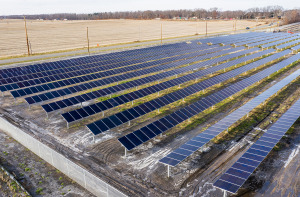 The Indiana Chamber of Commerce is again calling for legislation that it says would remove some of the local hurdles such projects now face.
Read More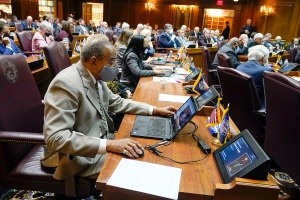 But some Republican legislators still want to cut what they consider the last blemish on the state's otherwise business-friendly tax structure: the business personal property tax.
Read More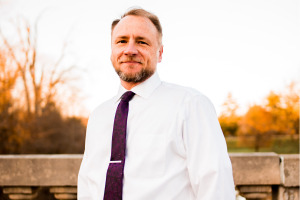 If you're active on LinkedIn, maybe you've seen TechPoint's senior relationship manager, Roger Shuman, 52, wearing one of his many tech-company T-shirts.
Read More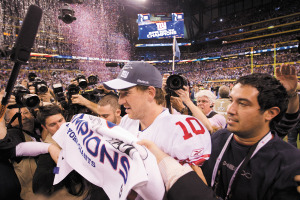 This is your cue, Lucas Oil Stadium. You're on again. This time for the College Football Playoff National Championship.
You might be barely a teenager, but you've seen a lot.
Read More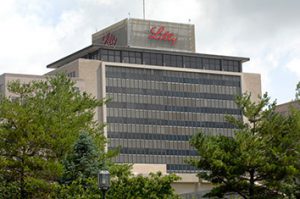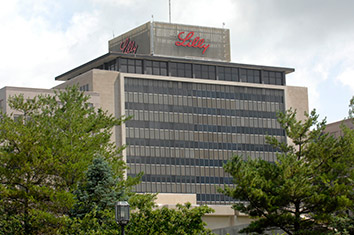 The pharmaceutical giant has quietly returned to making political contributions to 14 Republican lawmakers who voted against certifying the 2020 election results, according to a report issued Monday by watchdog group Accountable.US.
Read More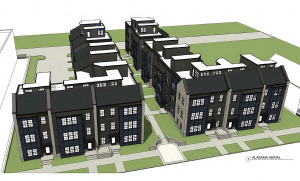 Onyx+East is expected to appear before the Indianapolis Historic Preservation Commission on Wednesday for a preliminary review of the $6.5 million project.
Read More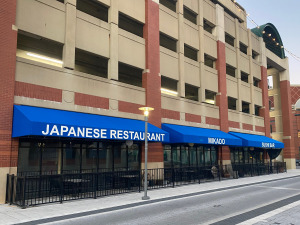 Established four years ago in Bloomington, Mexican restaurant Social Cantina will open Carmel and Indianapolis locations in 2022.
Read More
The plan proposes lowering or eliminating four separate taxes on sales, business personal property, individual income and utility receipts.
Read More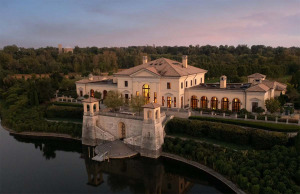 Based on the early interest in the property, the estate might end up selling above $14 million list price, the listing agent said. Proceeds from the sale will allow the not-for-profit Christel House International to expand its outreach to students in high-poverty areas around the world.
Read More
Our hope is that state leaders will take the time to be strategic in determining what can be accomplished to provide the biggest boost to the state while preserving adequate reserves.
Read More
Cook made minority vendors a priority in part because the project is in the Devington neighborhood, where 86% of residents are people of color, mostly African American.
Read More
We need to capitalize on the attention of lawmakers and policymakers to educate them about the flaws in our supply chain, helping them see that the current crisis is a symptom of a systemic problem.
Read More
In his latest book, "Upstream: The Quest to Solve Problems Before They Happen," Dan Heath discusses a particularly troubling Icelandic problem: The country was producing one of the heaviest-drinking youth populations in Europe. The associated challenges with this problem were distressful and troublesome. Yet today, Iceland ranks at the top when looking at clean-living European […]
Read More
As we begin 2022, it's important for all of us to reexamine the definition of the word "collaboration." Not only is it the action of working together to create something, but it also includes making yourself a resource to your collaborators—your co-workers.
Read More
We know today that these maps were, in many ways, self-fulfilling in that they led to a cycle of devaluation, disinvestment and displacement in many of the areas designated as declining or dangerous.
Read More
It is well documented that health issues, problems with money, and poor mental health influence one another.
Read More
Price ceilings are self-defeating because they short-circuit the very process that mitigates the initial supply disruption.
Read More