MARCH 15-21, 2019
Federal officials are docking 22 Indiana hospitals for high rates of patient infections and injuries. IBJ's John Russell reports that the total penalties will reach $6 million. Also in this week's issue, Mickey Shuey reports that the Indiana Pacers have racked up increases in ticket sales and TV ratings this year, overcoming fears that the loss of Victor Oladipo would deflate interest in the team. And Susan Orr checks in with the Sahm family of restaurateurs to get a handle on its new generation of eateries and leadership.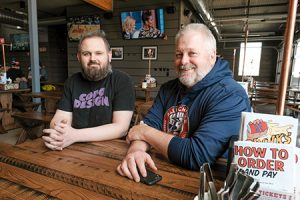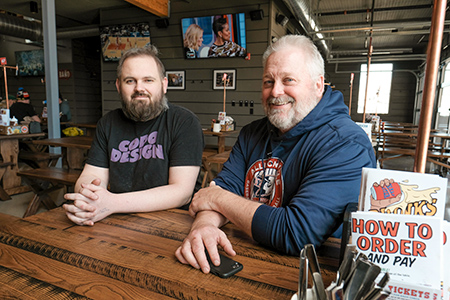 Sahm's Restaurant Group focuses on filling underserved niches, making its customers happy with unpretentious food, and building deep connections with the neighborhoods in which it operates.
Read More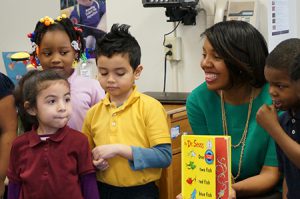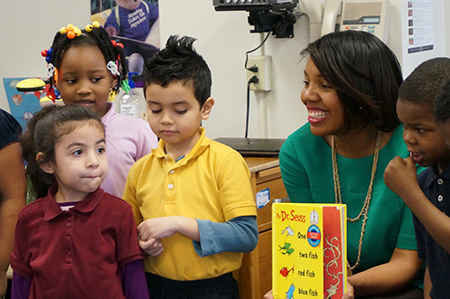 Will the school district continue to embrace the changes championed by former leader Lewis Ferebee, or will a new leader slow down some school-reform efforts?
Read More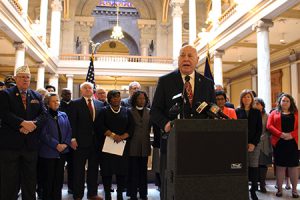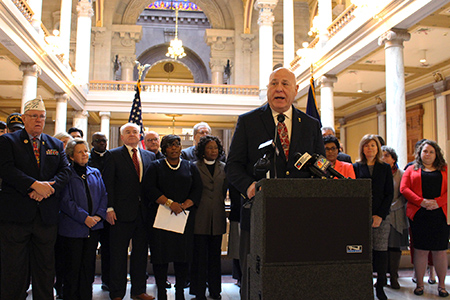 A Senate bill addressing subprime lending, which had a 69-page strip-and-insert amendment released the night before passing out of committee, is headed to the House.
Read More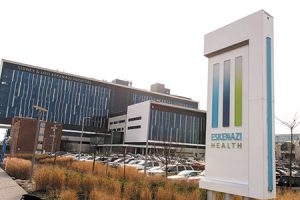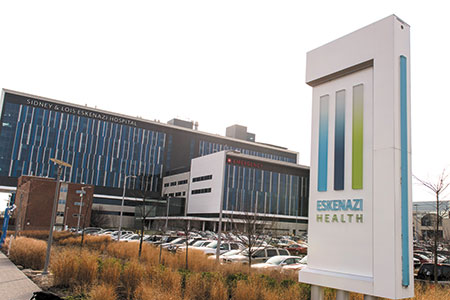 In Indiana, the Centers for Medicare & Medicaid Services is docking 22 hospitals for high rates of infection and patient injuries.
Read More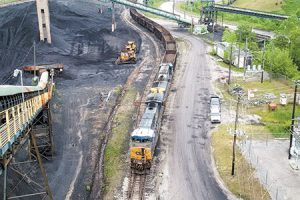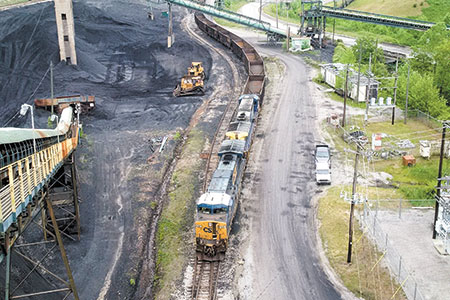 American Resources Corp., formed in 2015, specializes in buying distressed coal assets from struggling or bankrupt coal operators.
Read More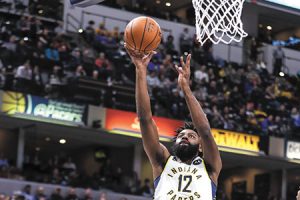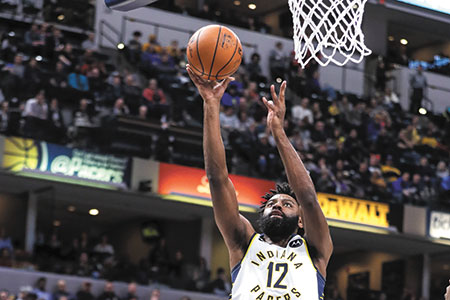 Boosted by the fifth-highest winning record in the 30-team NBA, the team has seen home attendance rise 4.6 percent and TV ratings climb 6 percent, compared with this time last year.
Read More
Darcy Lee said girls know more about tech than they ever have. Still, the number of women in STEM-related careers hasn't budged much.
Read More
A group that opposes a public-private partnership to help raise funds for an event center in Broad Ripple Park plans a forum Monday night to discuss the matter, but did not invite city or park officials.
Read More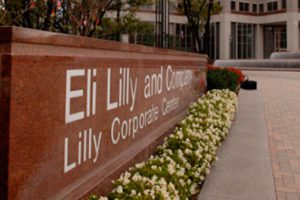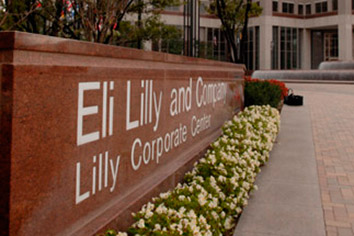 The proposed tax abatement is related to a $91 million investment the company is making in a building at the Lilly Technology Center on Kentucky Avenue.
Read More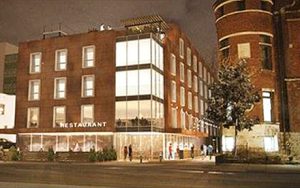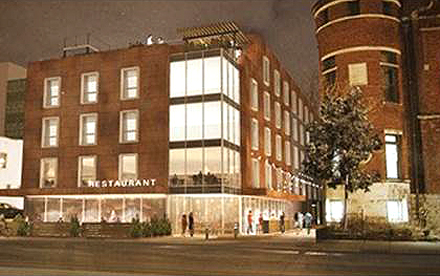 The combined development cost of the two projects—now lumped under the name Block 20—is projected at $40 million. They would include apartments next to the Athenaeum and high-end office space two blocks away.
Read More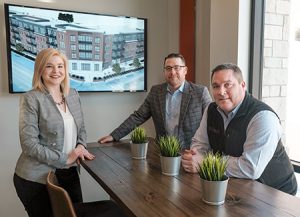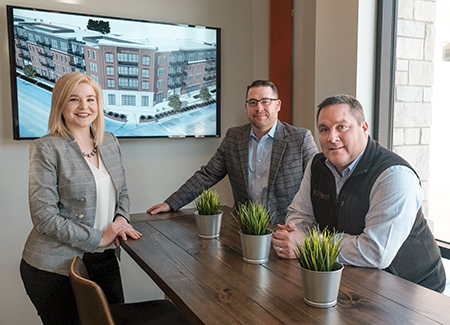 Rebar Development launched just over a year ago, and already the small team has won three projects that are the result of public-private partnerships with metro-area communities.
Read More
The council's Metropolitan and Economic Development Committee voted unanimously to approve the creation of the two new tax-increment financing districts.
Read More
The buyer is TWG Development LLC, one of four bidders for the 4-1/2 parcel. It plans to construct 190 market-rate and affordable apartment units and office space.
Read More
Thompson Thrift Retail Group now has firmer plans for developing land adjacent to The Yard at Fishers District as the project moves forward in the zoning process. The plan moved forward in the approval process Wednesday night.
Read More
We are excited to now be doing OUR work with the Soldiers and Sailors Monument right outside our window—the view a constant reminder of our obligation to aggressively and accurately cover our community and hold elected officials and business leaders accountable.
Read More
Certain crimes cry out for more severe punishments than juvenile cases allow.
Read More
There are only two successful retirement strategies. Just two. And the sooner you choose which one you'd like to employ, the better chance you have of securing a desirable outcome.
Read More
As the Indianapolis International Airport continues to receive accolades as one of the best airports in North America, it is important to remember the person who was the visionary force behind the planning of our airport. Dan Orcutt, executive director of the airport for 25 years, passed away in January.
Read More
Advancing women and girls is a smart investment, leading to more talent, productivity and customers, and better financial results. Every extra year a girl stays in school, her income can increase 15 percent to 25 percent.
Read More
Implicit bias is a hot-button topic today. People often conflate it with outright bigotry, but the two are not the same. The truth is that our brains are wired to make generalizations.
Read More
Young parents give urban neighborhoods seal of approval for safety, walkability.
Read More
It seems as though the courts have been more involved in privacy and tech issues than lawmakers have been.
Read More
The act, passed in 1920, stipulates that cargo shipped between domestic ports must be transported by ships that are domestically built, flagged and crewed.
Read More
Indiana virtual school follows the same regulations as any other public school in Indiana.
Read More
California-based Bon Appetit Management will take over in May for Philadephia-based Aramark Corp., which had the contract for 20 years.
Read More
Indiana's labor-force participation rate—the percentage of the state's population that is either employed or actively seeking work—stayed at 65.1 percent in January.
Read More
Grinds LLC—which produces pouches of flavored coffee designed as a healthy alternative to chewing tobacco—plans to invest $6.7 million and create 56 jobs.
Read More
State Budget Director Jason Dudich is expected to work for the state through the end of the legislative session in mid-May.
Read More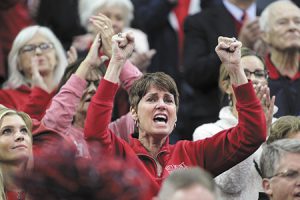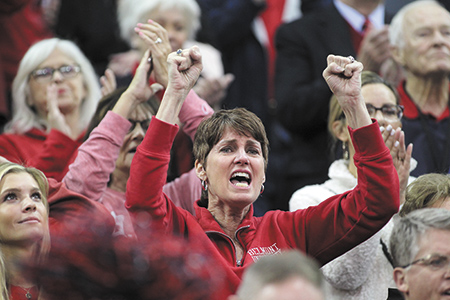 Perry Meridian's unheralded Dylan Windler powers Nashville school to brink of Big Dance.
Read More