A federal investigation and a shareholder lawsuit are the latest headwinds to threaten ITT Educational Services Inc., which is trying to reverse a precipitous decline in enrollment.
Read More
Twenty-five years ago, Butler University President Geoffrey Bannister had an idea to elevate the college by making the lowly men's Bulldog basketball team a national power, then use it as a marketing tool to engage alumni, increase annual giving to the school, and recruit more and better students and instructors.
Read More
Easter Seals Crossroads has promoted its No. 2 leader to take the top post—a challenging assignment at a time the organization is weathering annual deficits of almost $1 million and facing uncertainty over future government funding.
Read More
The 500 Festival Mini Marathon in May will once again focus Hoosier attention on distance running—a sport where shifting demographics and rising interest have combined to generate strong sponsorship revenue.
Read More
The campaign to expand public transit in the region has generated a busload of money for some media and marketing outlets, thanks to $1 million in federal grants to advertise the benefits of mass transit.
Read More
CEO Dennis May said: "We see the HHGregg of the future as a home products store that also sells consumer electronics."
Read More
A fixture in Indianapolis' startup community, Marcadia Biotech co-founder Kent Hawryluk is backing a project management software firm.
Read More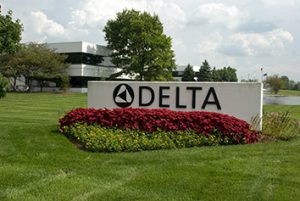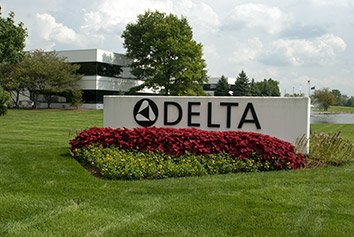 Employment has held up at the company's Indianapolis headquarters. But the work force at its Greensburg factory has been decimated.
Read More
One explanation for Indiana University Health's decision to delay its Methodist Hospital expansion is that new "value-based" payment models appear to be pushing down hospitalization rates, according to a study released Friday.
Read More
There's the company founded by a college kid, in his dorm room. Another firm was launched by a guru from the shadowy world of cyber security. And the other was founded by tech veterans old enough to remember IBM punch cards. Three Indiana tech companies have surfaced among standouts in the notes of judges for TechPoint's annual Mira Awards—the Hoosier tech version of the Oscars.
Read More
Angie's List Inc. is taking a page from the Groupon playbook to build its new e-commerce initiative into a genuine revenue generator.
Read More
In the midst of headlines reminding us of the high unemployment that has plagued this country for several years, we have a war for talent in the technology field, with companies in Indiana and elsewhere vying to hire an increasingly smaller pool of qualified applicants.
Read More
Convenience overrides security, network overload concerns.
Read More
State lawmakers are understandably preoccupied with big issues like jobs and education, but before the session ends, they should attack another problem that has nearly been forgotten.
Read More
Warren Buffett, chairman of Berkshire Hathaway Inc., in his shareholder letter of March 1, 2013, took a page out of Bob Knight's new book "The Power of Negative Thinking," a twist on the best-selling treatise of yore by Norman Vincent Peale.
Read More
In the first block of South Meridian, a few paces north of Maryland, you will find next to the parking garage entrance a modest establishment called Cento Shoes. It's been there for over four decades, founded when L.S. Ayres was flourishing just across the street and no one dreamed of a Circle Centre mall.
Read More
Years ago, Murphy observed, "If anything can go wrong, it will." Murphy's law has endured because, although we might chuckle, it rings of truth.
Read More
We learned just over a year ago that the veteran House fiscal leadership would be a vestige of the past when the 2013 session began.
Read More
Most government statistics are preliminary releases, intended to be revised, so they provide a poor picture even to someone with clear context on their meaning.
Read More
Veteran investing fans like me eagerly await the release of Warren Buffett's annual letter to Berkshire Hathaway shareholders.
Read More
Sheila Suess Kennedy hit the nail on the head with her [March 11] column on drug testing for welfare recipients.
Read More
If National Public Radio [March 4] really wanted to draw more people to the terrestrial radio station, and maybe WFYI's website, the billboard message would read, for example, "Poetry-writing mechanics listen to NPR on 90.1 FM, WFYI.
Read More
Bruce Hetrick made a great point in his [March 11] column "Ten tips to help those seeking jobs or internships," about how much stronger a résumé becomes when an internship experience is featured front and center.
Read More
MaxTradein, which allows dealers to bid on cars, adds former ChaCha executive to pursue roll-out to 30 markets.
Read More
Purchase agreements for existing homes totaled 2,034 in February, up from 1,882 in the same month a year earlier, Indianapolis-based real estate agency F.C. Tucker Co. Inc. reported.
Read More
Bloomington-based Big Red Liquors is expanding into Indianapolis by acquiring the assets of United Package Liquors Inc. and taking over operations of the chain's 24 local stores.
Read More
Tinderbox said it is boosting its work force as part of a $540,000 expansion of its cloud-based IT business.
Read More
Indiana Farmers Mutual picks executive vice president and legal counsel to replace long-time leader Daniel Stone.
Read More
Mayor Dennis Buckley requested the audit in March 2012 after uncovering a range of problems, including missing files and delinquent loans in the Main Street program.
Read More
Warsaw-based Lakeland Financial Corp. is a holding company for Lake City Bank, which has about $3.1 billion in assets.
Read More