MARCH 6-12, 2017
The Washington Street corridor on downtown's east side is springing back to life, thanks to high-profile projects like the new Cummins Inc. office building, the apartment boom and city efforts to stoke more development. Scott Olson takes the wide view of the newly fashionable district. Also in this week's issue, Anthony Schoettle catches up with plans to reinvigorate the 76-year-old Indianapolis Speedrome. And in A&E Etc., Lou Harry reviews a new interactive exhibit on circus skills at the Children's Museum.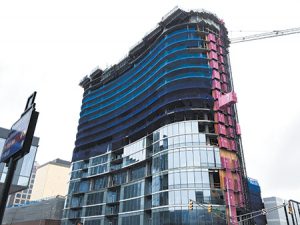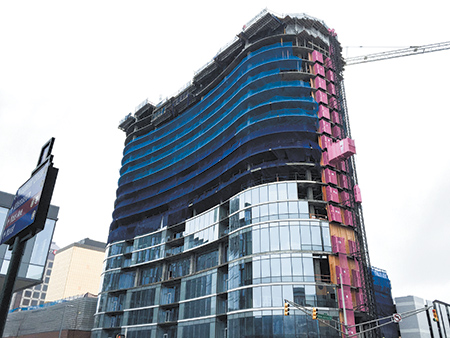 Harrison College is asking $11.5 million for its two-building campus along East Washington Street, a steep jump from their assessed values but reflective of the area's increasing potential for growth.
Read More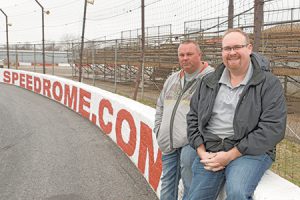 Kevin Garrigus bought the Speedrome in November with the goal of revitalizing the historic east-side short track. He's already put $500,000 into upgrades—with more on the way.
Read More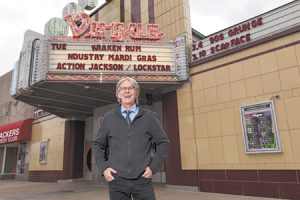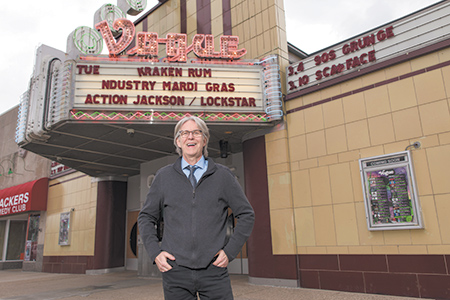 This year, Steve Ross, 62, celebrates three decades as owner of The Vogue, perhaps (after the Central Canal) Broad Ripple's most enduring landmark.
Read More
Tennessee-based Southeast Financial Credit Union sued Eyler and others in 2015, charging they fraudulently restructured the business to thwart creditors and owe more than $13 million on defaulted loans.
Read More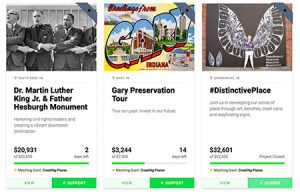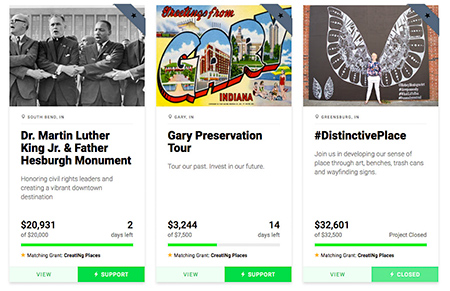 Indiana cities are trying to harness the power of the online masses to support local quality-of-life projects.
Read More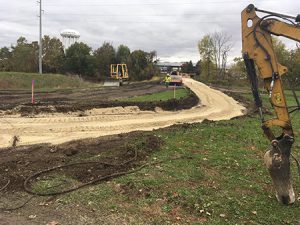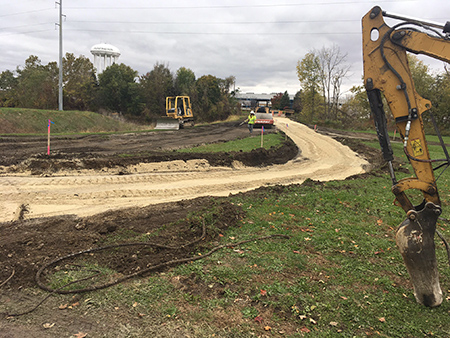 The governor is so pleased with the progress of the Regional Cities program implemented last year that he's seeking more money from the Legislature to advance it.
Read More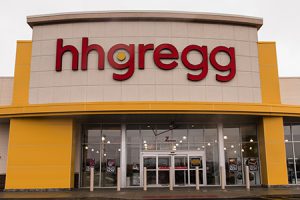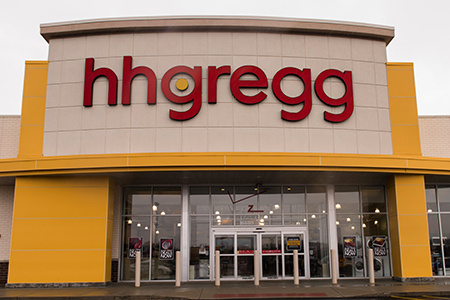 The closure of 40 percent of the retailer's stores will result in the elimination of about 1,500 jobs.
Read More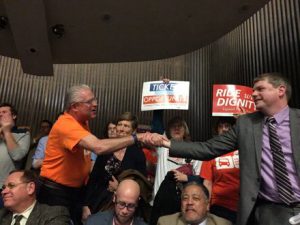 The 17-8 vote will put into place an income tax increase that will raise at least $54.4 million annually to fund major improvements to the city's bus service.
Read More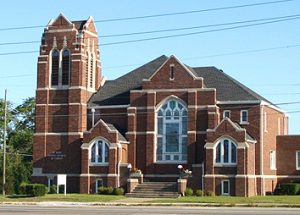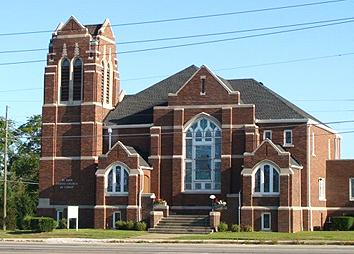 TWG Development's plan to convert the century-old structure into senior housing units has hit a snag, as the project wasn't awarded federal tax credits in the latest round of allocations.
Read More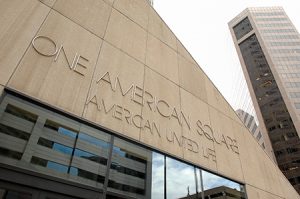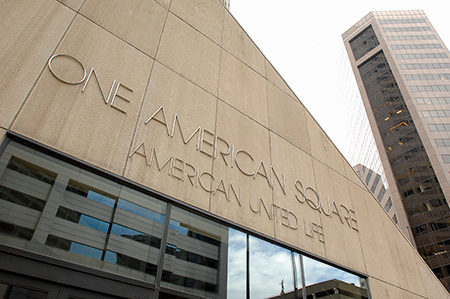 Fast-growing business lines are hard to come by in the insurance industry. Locally based OneAmerica Financial Partners Inc. has one on its hands, and it's beefing up efforts to capitalize.
Read More
Regions Bank last month unveiled a branch that does not feature teller lines, a format that likely will be replicated at other locations. The Birmingham, Alabama-based bank on Feb. 16 held a grand opening of sorts for the new branch, which is at 11447 Spring Mill Road in Carmel. It's the second branch of its […]
Read More
Texas-based USAA found that Indianapolis residents have done well at taming credit card balances. In a new study, USAA found that 75 percent of local residents owe $5,000 or less on their credit cards, the highest percentage among the six cities surveyed. Nearly seven in 10 pay their credit cards in full every month, the […]
Read More
Counts Warsaw-based Lake City Bank has hired Amy M. Counts as vice president and commercial banking officer, a move that adds depth to its Indianapolis-area operations. Counts has more than 17 years of commercial banking experience, most recently at Salin Bank. She'll be based in Lake City's Greenwood office, which opened in January, and serve commercial customers […]
Read More
Ultimately, the IndyGo expansion will be judged not just on delivering the planned improvements but on whether locals begin using the system as more than transportation of last resort.
Read More
Old National fundraiser is a culinary crusade to help city's minority youth.
Read More
The recipe for success of relying on science, following the law and being transparent should continue to guide EPA and will lead to a stronger economy and improved public health for all Americans.
Read More
Dodd-Frank means regionals like Fifth Third, which have branches here in Indiana and focus mostly on consumer and commercial lending, face the same red tape as Goldman Sachs and Morgan Stanley, banks with distinct business profiles that involve risky trading activity with enormous sums of money.
Read More
While opportunities for meaningful political antics Back Home in Indiana are stunted by the absence of political balance in the General Assembly, our state lawmakers may appear more reasonable, rational and representative than those we send to Congress. 
Read More
Anyone who is serious about investing and does not take the time to absorb the (free!) advice of his teachings is making a colossal mistake.
Read More
The Trump administration is known for its anti-manipulation rhetoric, but so are Bernie Sanders and other Democrats. Complaining about this is a bipartisan sport.
Read More
We believe Ms. Verma is especially qualified to lead CMS and modernize its programs to increase the effectiveness of health care delivery.
Read More
Fishers and Noblesville officials announced plans Tuesday morning for a $9 million project that will convert a stretch of the corridor previously used by the Indiana State Fair Train into a paved pedestrian and bicycle trail between the two cities.
Read More
The Mind Trust, an Indianapolis-based not-for-profit that promotes education reform, will use the funds to support Innovation Network Schools and recruit school leaders.
Read More
A task force working on the project is slated to announce the financing, procurement and construction processes of the project on March 31.
Read More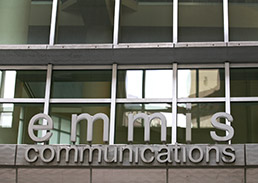 With the deal, Emmis Communications Corp. has divested all its publishing assets except for Indianapolis Monthly, which it intends to continue to operate.
Read More
MDwise said it could not reach an agreement with the Indiana Family and Social Services Administration's Office of Medicaid Policy and Planning over payment rates for the Hoosier Care Connect program.
Read More