MAY 17-23, 2019
In this week's issue, Sam Stall explores how Oliver Winery and Vineyard become the largest winery in Indiana with product sold in 27 states. With an $8.5 million addition to its campus in Bloomington, Oliver could double capacity within five years. Also this week, Mickey Shuey runs through a plan to extend a recreational trail in Speedway that community leaders say will jolt property values and spur development in several aging neighborhoods. And John Russell explains why state officials, who long have boasted how Indiana is one of the most business-friendly states in the nation, are planning on raising permit fees from levels established 25 years ago.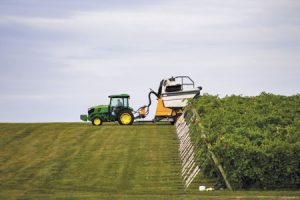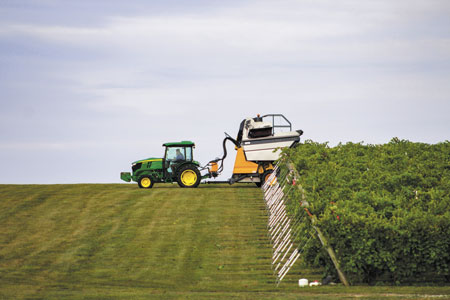 Company's emphasis on sweet wines has helped make Oliver the largest Hoosier winery (by far) and the 44th-largest in the United States.
Read More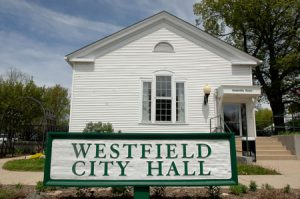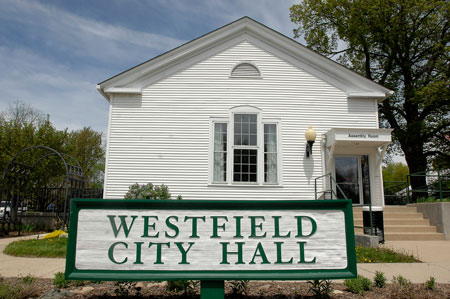 A dramatic shakeup of the Westfield City Council could result in more scrutiny of development proposals that are part of Mayor Andy Cook's vision for the growing city.
Read More
The cost of Indiana environmental permits on everything from incinerators to wastewater-treatment plants is just a fraction of what nearby states charge.
Read More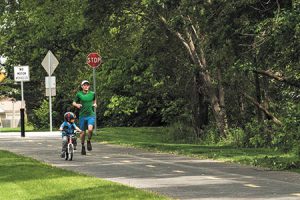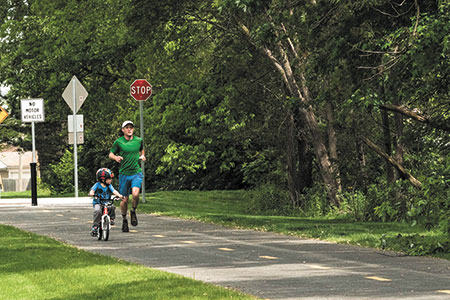 Redevelopment experts are confident the west side will see a jolt in property values and development opportunities as plans to extend a Speedway trail both east and west move forward.
Read More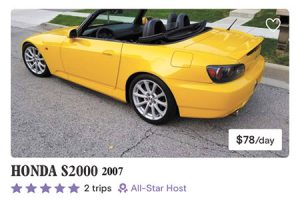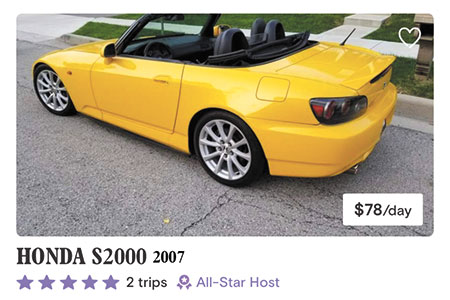 Similar to peer-to-peer home-sharing platforms, car-sharing apps help individuals make their vehicles available to others for a fee.
Read More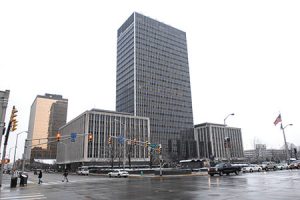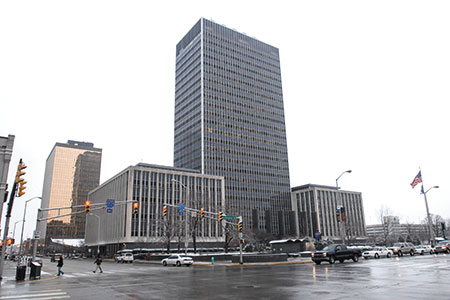 Eight 0f 25 city-county councilors won't be on the ballot this fall. And five members elected in 2015 have since resigned, retired or been promoted to higher office.
Read More
Genesys, which acquired Interactive Intelligence in 2016 and made extensive job cuts following the purchase, is working on the city to update its tax-incentive agreement after failing to comply with previous requirements.
Read More
Nassimi Realty was a key player in two transactions totaling $15 million, offloading a retail center dominated by dollar stores and acquiring a complex directly east of Castleton Square Mall.
Read More
Tony Knoble and Justin Collins have taken top positions at the development firm after the retirement of longtime execs Joe Whitsett and Dennis Dye.
Read More
Chuck has more than a decade of experience working in international economic development.
Read More
Andrew Mallon, corporation counsel for the city of Indianapolis, was approved Friday morning as executive director of the Capital Improvement Board, replacing longtime leader Barney Levengood.
Read More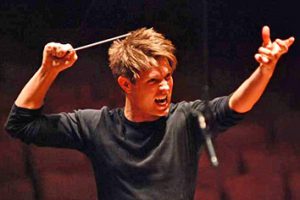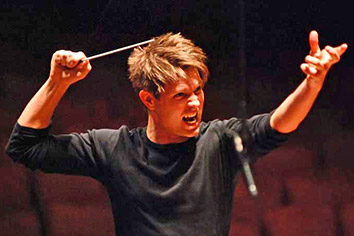 When he leaves, Krzysztof Urbanski will have been with the Indianapolis Symphony Orchestra for a decade, after joining in 2011 as the youngest artistic leader of any major American orchestra.
Read More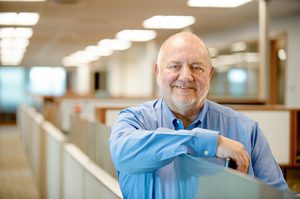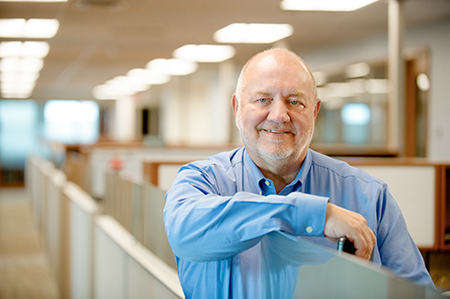 Fishers-based First Internet Bancorp has had strong double-digit percentage growth in recent years, while most banks are growing in the mid-single-digit range.
Read More
The inner workings of Facebook's blockchain team are still shrouded in secrecy, but it's staffing up, according to people familiar with the group. Those people said that its product, which Bloomberg earlier reported will be a type of cryptocurrency, could be announced as soon as next quarter. Launched last May, Facebook's blockchain unit now counts […]
Read More
After a tumultuous week ended May 10 on an up note, it seemed U.S. stocks might escape the trade spat with only bruises. Then came the following Monday, when the biggest sell-off in four months more than doubled last week's damage. What changed? The reality of a potential impasse took hold. Maybe the U.S. and […]
Read More
Carmel-based Merchants Capital Corp. opened a mortgage production office in downtown Chicago last month.
Read More
Fort Wayne-based STAR Financial Bank plans to take over a 12,000-square-foot space at 40 Monument Circle that currently houses the staff of Indianapolis Monthly. The Monthly offices are part of the headquarters of Emmis Communications Corp., which owns the magazine. Magazine staff will move into another part of the Emmis building. STAR plans to invest nearly […]
Read More
Indianapolis-based Financial Center First Credit Union is building a branch in Kokomo and will complete a merger with Kokomo Heritage Federal Credit Union when the branch opens this fall.
Read More
The Indianapolis-based Indiana Bankers Association has created a bank-focused insurance agency called IBA Insurance Solutions.
Read More
Businesses, confronting an unemployment rate around 4 percent, are struggling to hire. Meanwhile, the formerly incarcerated, who face an unemployment rate about five times higher than the general population, need work to help sustain themselves and their families.
Read More
Legal costs stack up as legislature and governor repeatedly drag state into unwinnable court fights.
Read More
We're calling for two important studies: one comparing the cost of a recessed reconstructed inner loop to an elevated reconstructed inner loop, and a second comparing the impact of each approach on downtown traffic.
Read More
The unique learning needs of children are best addressed through local control by educators and locally elected school boards working with parents, students and the broader community they represent.
Read More
Business leaders, managers and entrepreneurs should encourage intelligent failure to promote growth and innovation and to keep their organizations ahead of the curve.
Read More
As the Indiana Pacers contemplate an outdoor space adjacent to Bankers Life Fieldhouse, it's a good time to consider the design elements that make a successful plaza work.
Read More
You know what's worse than judging a book by its cover? Judging a book by its cover—then making financial decisions based on what you guess the book might tell you.
Read More
It seems foolish for the USA to risk a worldwide economic downturn via a trade war in an attempt to persuade China to retreat from a foolish policy that harms mainly the Chinese.
Read More
I seldom, if ever, write to newspapers. However, I feel the need to "step up to the plate" and support Claire Fiddian-Green's recent column regarding mental health and substance abuse [Mental-health screening for children must be norm, Forefront, April 26]. It was well written and stated clearly two of the important issues facing society today. […]
Read More
I'm writing in response to Ed Feigenbaum's recent column regarding the necessity of the General Assembly to engage in a detailed study of issues in an era of rapid change [Lawmakers plod along in era of rapid change, April 26]. Among the models he suggested is the standing, summer Regulatory Flexibility Committee—originally created to address […]
Read More
A software-as-a-service firm founded last year under the wing of Indianapolis-based venture studio High Alpha announced Tuesday that it plans to spend $1.4 million to establish a downtown headquarters.
Read More
Alabama-based Taziki's Cafe is the third operator of Mediterranean restaurants to begin scouting locations for Indianapolis-area eateries in recent months.
Read More
The new rules cap the number of licenses for dockless shared-use mobility companies in Indianapolis and mandate that those companies deploy a certain number of scooters to different areas of the city.
Read More
A private equity firm executive and his wife have given Purdue University a donation to support the business analytics center in the Krannert School of Management, Purdue announced Tuesday.
Read More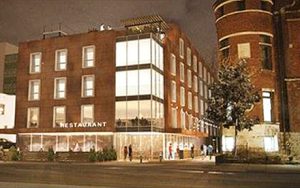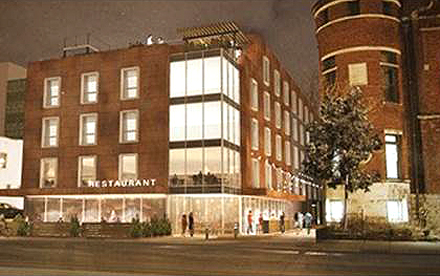 The project, known as Block 20, consists of developments on two sites near Mass Ave and is estimated to cost $40 million.
Read More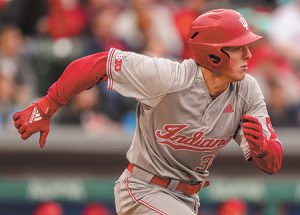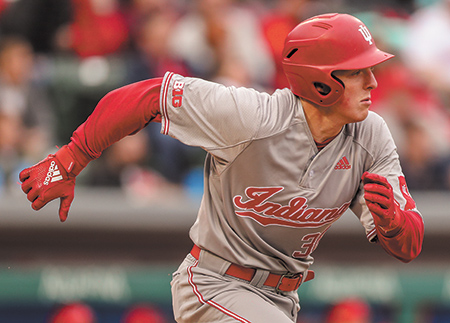 Indiana, Indiana State and Ball State are putting up impressive numbers as tournament time nears.
Read More