MAY 18-24, 2018
Kroger is seeking to sublease four former Marsh stores in central Indiana—a move fueling speculation that Kroger acquired control of at least some of the locations with no intent of operating stores. Scott Olson checks in on what has happened with the 18 Indianapolis-area Marsh locations that went up for auction. Also in this week's issue, John Russell delves into why Anthem's plans to set up a pharmacy-benefits unit have gotten off to such a rocky start. And in Explore, Lou Harry profiles some of the best places to dine al fresco this summer.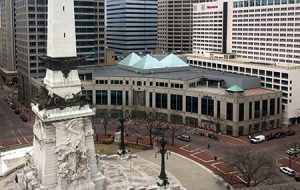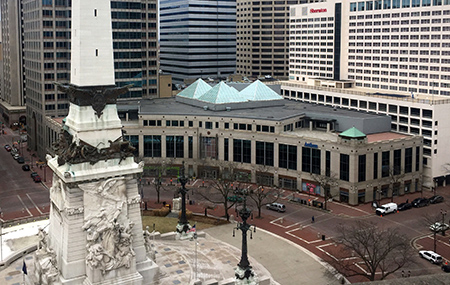 Brian Griffin, the leader of Anthem's new PBM, IngenioRx, quit on May 8 with no warning to become CEO of Michigan-based Diplomat Pharmacy. Now Anthem is scrambling to adjust.
Read More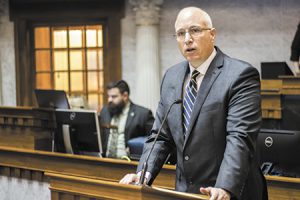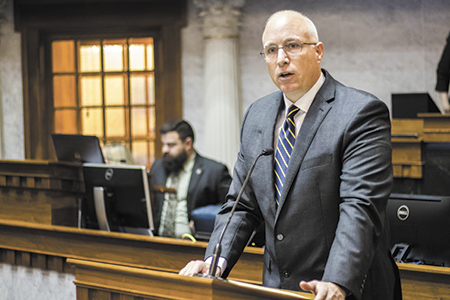 The incumbent state senator took nearly 58 percent of the vote in his contest with Corrie Meyer, a business owner and former executive director of the Carmel Redevelopment Commission.
Read More
Neglected neighborhoods in Indianapolis that have been targeted for development will soon have another way to attract investors.
Read More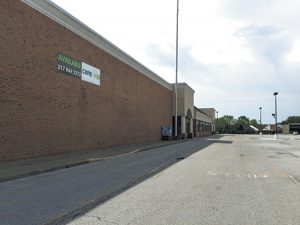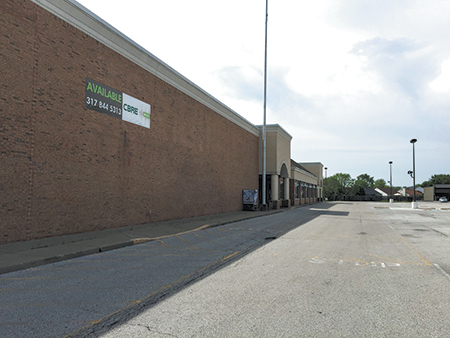 Since the grocer bought seven former Indianapolis-area Marsh stores last July, it has reopened only a three.
Read More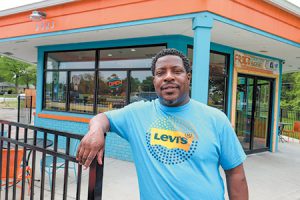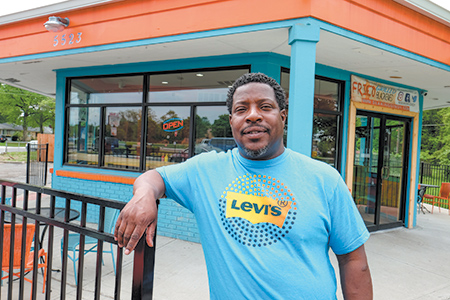 The program has awarded more than $3.1 million to Marion County businesses since 2004—which has leveraged more than $10.6 million in property owners' investment.
Read More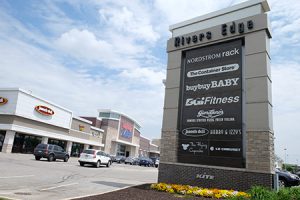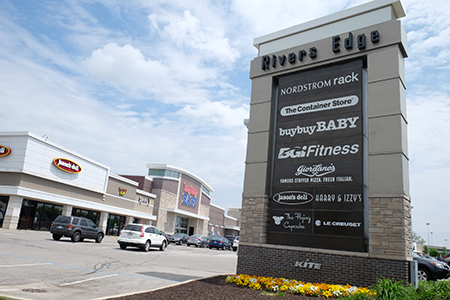 Kite Realty Group Trust now sports a whopping 8.5 percent annual dividend yield—by far the highest of any publicly traded firm in Indiana—a reflection of the cold shoulder investors are giving retail real estate companies as internet sales soar higher.
Read More
Curt Vander Meer traveled to Washington, D.C., in April to talk to Indiana lawmakers about supporting a "strong and fully funded" Endangered Species Act.
Read More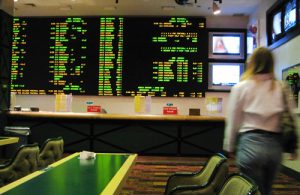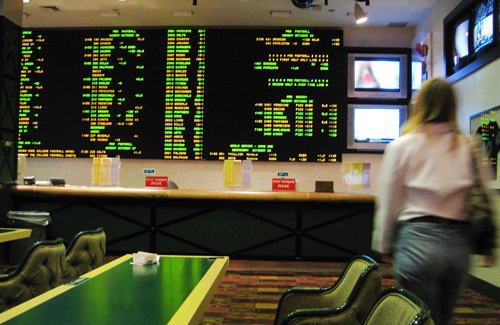 The U.S. Supreme Court ruled Monday that states can legalize sports betting. Indiana lawmakers will likely study the issue before their 2019 session.
Read More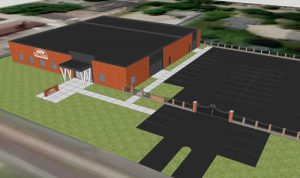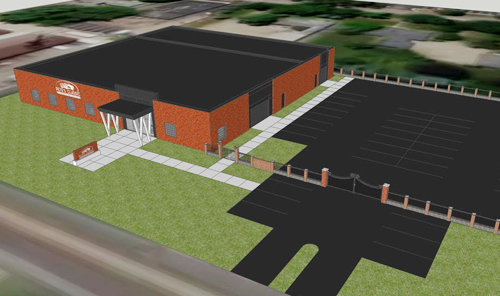 A car-care staple in Meridian-Kessler is expanding to the Keystone Avenue corridor to open up space for rejuvenating classic models and giving their owners a white-glove option for storage.
Read More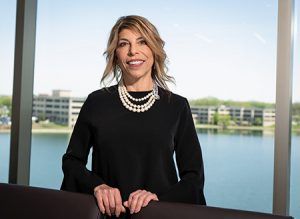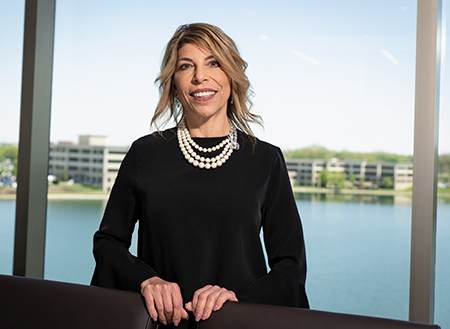 Just more than half of married women leave long-term financial decisions, including those about investing, to their spouses, even though the wives often are handling the daily household budget.
Read More
Whatever one might think about the U.S. political situation, it's hard to deny that the economy is doing just fine. In April, the unemployment rate dropped to 3.9 percent, a 17-year low. At this point, there's a job opening for every unemployed person in the country. Not bad. In the spirit of seeing the glass as […]
Read More
Huntington scored 847 out of a possible 1,000 points in the J.D. Power survey; the regional average was 821 points. (IBJ photo/Lesley Weidenbener) Among large banks with an Indianapolis presence, The Huntington National Bank scored highest in J.D. Power's 13 annual U.S. Retail Banking Satisfaction Study. Huntington scored 847 out of a possible 1,000 points, […]
Read More
It costs $10.9 million a year to run a financial services back office in Indianapolis—a mid-pack figure among 40 top U.S. and foreign cities, a new study says. The study by New Jersey-based site selection firm The Boyd Co. Inc. lists San Francisco as the most expensive; a corporate back office there would cost $13.6 million annually. […]
Read More
Pipes Bank of America has appointed Karen Pipes as its Indianapolis market manager. Pipes will handle community partnerships and be responsible for developing and executing a market plan. She began her financial-services career with JPMorgan Chase in 2005, where she held a variety of roles. Before that, she worked in the business, government and not-for-profit […]
Read More
Old National Bank customers can now use Allpoint Network ATM machines without paying a surcharge, the Evansville-based bank announced this month. Allpoint has more than 55,000 ATMs within retail locations across the United States, Mexico, United Kingdom and Australia. Allpoint is a subsidiary of Houston-based CardTronics LLC.•
Read More
Census data shows that 35 of the 36 ZIP codes in Indianapolis had higher poverty rates in 2016 than they did 16 years earlier.
Read More
CJ Joseph was at the wrong place at the wrong time. His family keeps his memory alive by helping others.
Read More
People don't leave a company because it doesn't offer free snacks—and they don't stay and give their best just because it does.
Read More
The nation's 28 million closely held businesses account for more than 50 percent of our national gross domestic product.
Read More
As a passenger-friendly airport eagerly pursuing new routes, Indianapolis International helps our business community connect to the world and compete for the talent that's building one of the nation's fastest-growing tech sectors.
Read More
Expanded freeways typically don't solve the problem they are meant to address.
Read More
There is a "presidential cycle" for stocks, a pattern coinciding with various years of a presidency.
Read More
The collapse of the currency is staggering. The yearly inflation rate is now over 18,000 percent.
Read More
There is no way other TV stations would broadcast a debate in which a competitor would appear on their air as the moderator, even worse on a competitor's set. And the commission wants each debate to reach as many Hoosiers as possible via many radio and TV stations and web streams.
Read More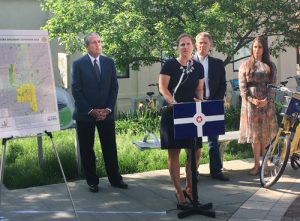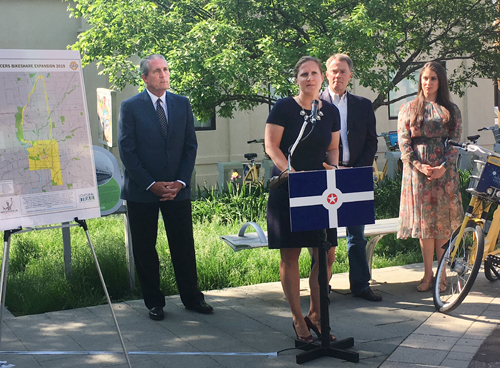 The Indiana Pacers Bikeshare system plans to almost double the number of bicycles and stations across the city of Indianapolis next year.
Read More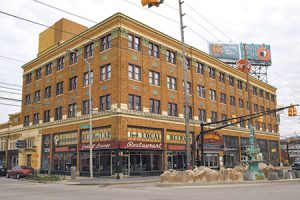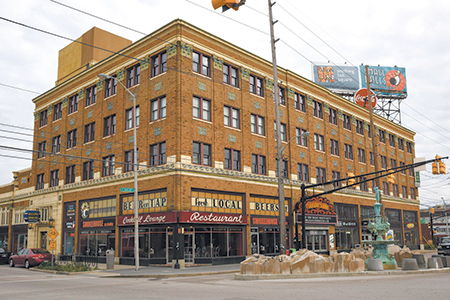 One of the city's best-known Italian restaurateurs and a Fort Wayne-based purveyor of quirky frozen treats will be neighbors in the 90-year-old building that anchored Fountain Square's revival.
Read More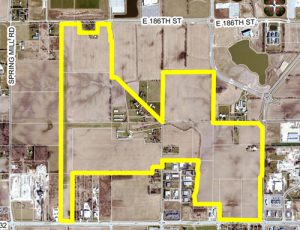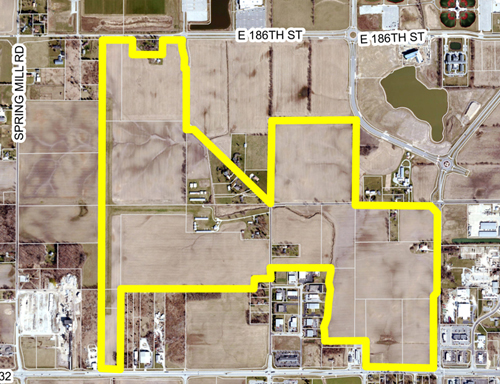 A family that has owned land in Westfield since the mid-1800s has requested a rezoning for a multi-use development project that would almost rival Grand Park Sports Campus in size.
Read More
It took less than an hour for Republicans to elevate Bray from his position as Senate majority floor leader, although he won't be officially elected president pro tem until November.
Read More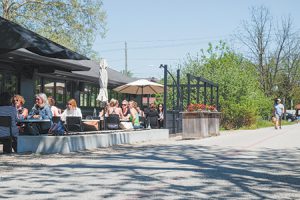 With temperatures (we hope) finally stabilizing, the covers have come off the patio tables and the chairs have been righted. Yes, outdoor dining season has begun.
Read More


First-base umpire suffered through 32 frigid innings in professional baseball's longest game.
Read More