NOV. 16-22, 2018
One of central Indiana's oldest public companies—a trucking insurer long known as Baldwin & Lyons before its recent name change—has skidded into red ink and pursuing "potential strategic partnerships or transactions." That's often shorthand for a company putting itself up for sale, Susan Orr reports. Also in this issue, Anthony Schoettle examines how the city's most popular local radio stations tread the line between embracing deep-pocketed baby boomers while trying to entice a younger audience. And in the latest issue of IBJ's Forefront magazine, our columnists weigh in on the toxicity of today's political debate.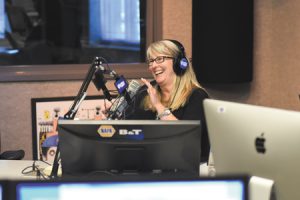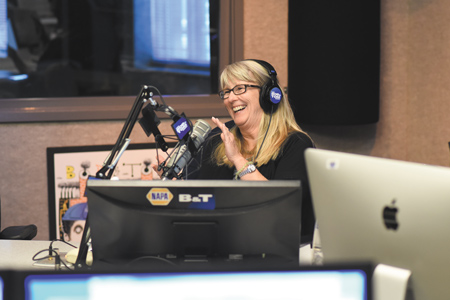 The five stations with the highest market share in the Indianapolis market last month count people 45 or older as a considerable part of their audiences.
Read More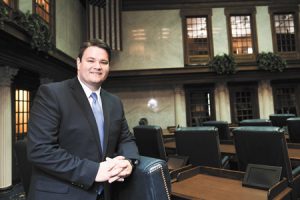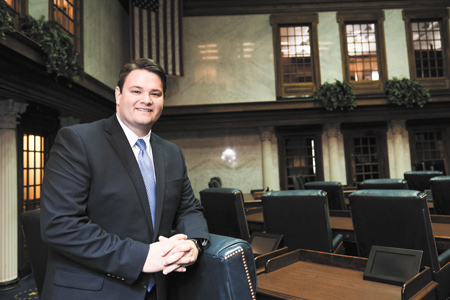 This month, in his second try, J.D. Ford toppled state Sen. Mike Delph, the controversial, conservative Republican who had represented the 29th District since 2005.
Read More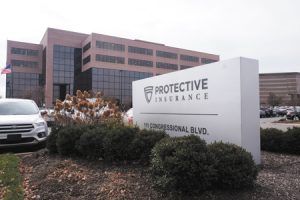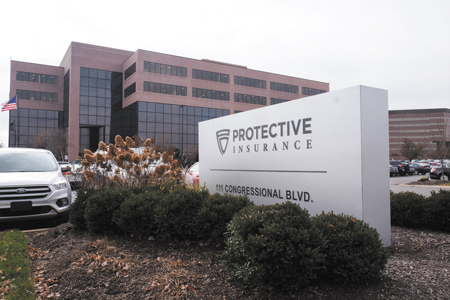 Trucking insurer Protective Insurance Corp., long known as Baldwin & Lyons, has skidded into red ink and now is pursuing "potential strategic partnerships or transactions."
Read More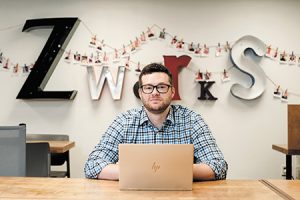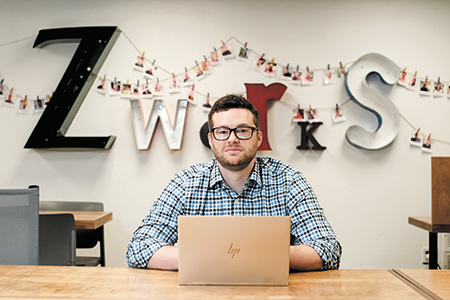 Matt Phillips of Zionsville spent 13 years working in retail before leaving the corporate world to launch his own online retailer last year.
Read More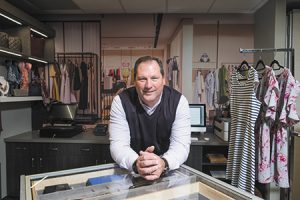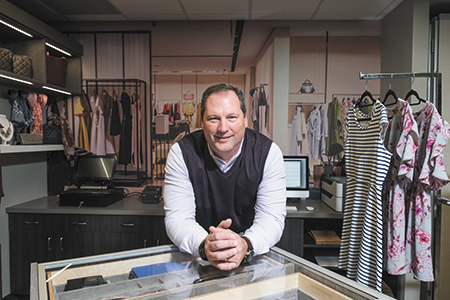 The rise of e-commerce, technology and big data has brought big changes to the retail industry—and big opportunities for Carmel-based software and consulting company enVista LLC.
Read More
Since starting his own personal training business while attending Indiana University, 30-year-old Tyler Davis has helped hundreds of clients stay on top of their game. His new startup focuses on clients who travel a lot.
Read More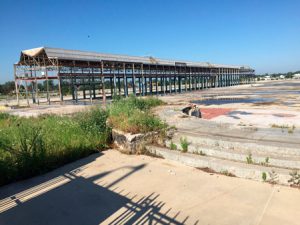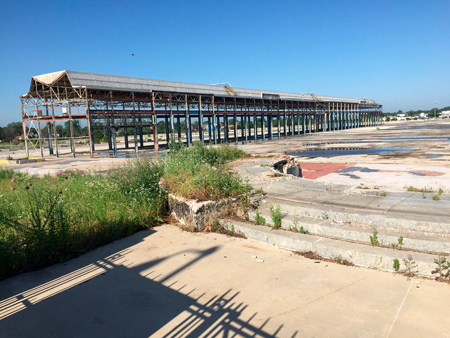 Indianapolis is known as the Crossroads of America, but a site-selection expert said Amazon didn't tell local officials that it was considering creating a 5,000-worker logistics and operations hub. Amazon has picked Nashville, Tennessee, for the hub, which will be the largest economic development deal in the state's history.
Read More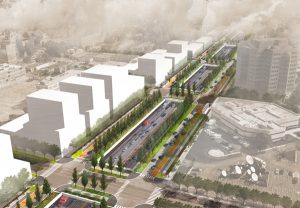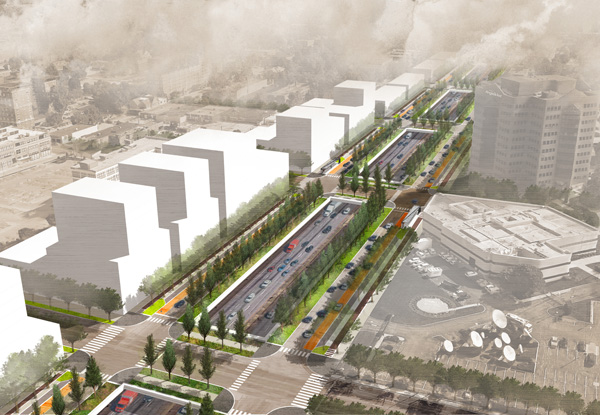 The group says its alternative vision for the north-split project includes building below-grade highways, reducing the amount of land currently used for public rights of way and freeing dozens of acres for development.
Read More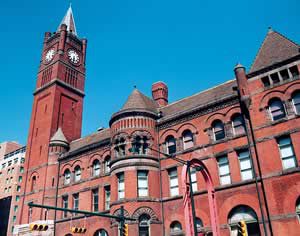 The venue will occupy more than 23,000 square feet in the historic railroad station, in the area that housed Cadillac Ranch and the Bartini's lounge before they closed in 2017.
Read More
Two outsiders who have been critical of the Indianapolis Public Schools board ended up defeating incumbents in last week's election, a change that could prove pivotal for a district that has garnered a national reputation for its partnerships with charter schools.
Read More
The effort, which has been in pilot mode, is expanding by enlisting more corporate partners and schools to beef up the state's talent pipeline.
Read More
Jackson Development received approval to redevelop 38 acres along 146th Street occupied by an auto salvage business into a business park featuring office and retail space.
Read More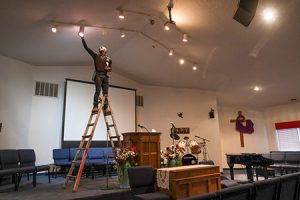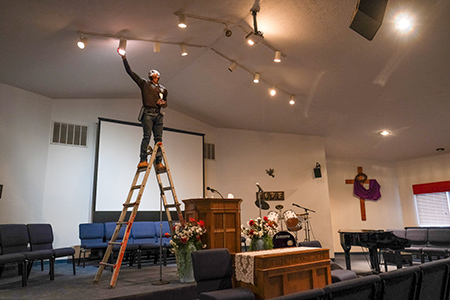 Indiana, one of the largest per-capita energy consumers in the nation, ranks 40th among states for energy efficiency, according to the American Council for an Energy-Efficient Economy.
Read More
Operating income climbed 16 percent for the first nine months of the year at IPALCO Enterprises, the holding company for Indianapolis Power & Light Co. IPALCO had operating income in the period of $155.9 million, compared with $133.8 million a year ago. Revenue was $1.1 billion, up 8 percent. The company attributed the increase to higher retail margins due to […]
Read More
The EPA is expanding its contamination testing area near a former electronics manufacturing facility. The federal government has also begun installing air filtering systems in some residences.
Read More
Attendance at outdoor summer concerts, like this one sponsored by Noblesville Main Street, could suffer because of higher temperatures. (IBJ file photo) Indiana's rising temperatures could affect summer tourism, with the prospect of hot, sticky, summer days making outdoor activities uncomfortable and warmer temperatures limiting many winter activities, according to a Purdue University study. That […]
Read More
A new study casts doubt as to whether plants will continue to absorb as much carbon dioxide in the future as they have in the past, due to declining availability of nitrogen in certain parts of the world.
Read More
Officials say the region is a winner for becoming a finalist, but the proof is in what we do better next time.
Read More
This year's Charles L. Whistler Award winner joins a long list of those who've put community service first.
Read More
The cost of the project, while critically important, never trumped its key determinative factor: people. Size, skill levels and growth rates of the qualified labor pool were indispensable considerations. With that criteria, Amazon chose New York and D.C.
Read More
It is the documents and values that inspired and shaped American democracy—the Declaration of Independence, the Bill of Rights, the advocacy of civil rights and the ongoing vigilance to preserve and enhance our constitutional rights of equality and freedom—that I treasure.
Read More
In 2030, because of population aging, immigration is projected to overtake natural increase (the excess of births over deaths) as the primary driver of population growth for the country.
Read More
We so often look at the world and our personal situation and see what's wrong or what's missing. Gratitude is an ongoing action, a state of being or a way of life.
Read More
Making pedestrians, cyclists a priority has driven economic development in cities around the world.
Read More
The possibility of multiple employment opportunities can certainly explain why a candidate might change his or her mind about accepting a particular job, but it doesn't explain why that person doesn't have the courtesy to call and explain.
Read More
A mentor relationship is unique and often incredibly special—a simple thank you goes a long way.
Read More
Regarding Indy Parks' recent ribbon-cutting on the destructive, intrusive canal playground boondoggle, it looks like the Hogsett administration has even named it after the Colts—the "Colts Canal Playspace." We might have expected this kind of thing from [former Mayor] Greg Ballard's trademark inside-game administration, but not from a Democratic administration—one which so emphatically portrays itself […]
Read More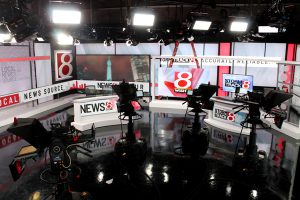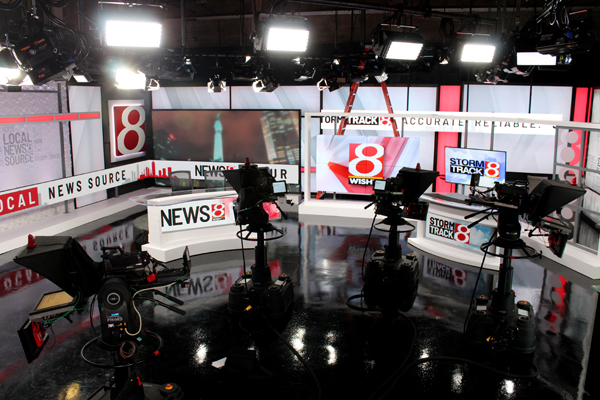 As wintry weather descends on central Indiana, Channel 8 is filling two openings on its forecasting staff with native Hoosiers—one of whom worked for a local competitor until 2017.
Read More
The town of Speedway said it will use the 40,000-square-foot building to centralize some of its existing offices, which are spread across several nearby buildings.
Read More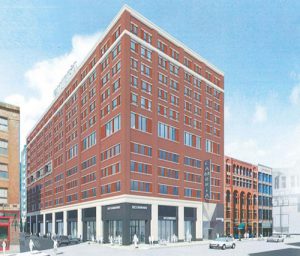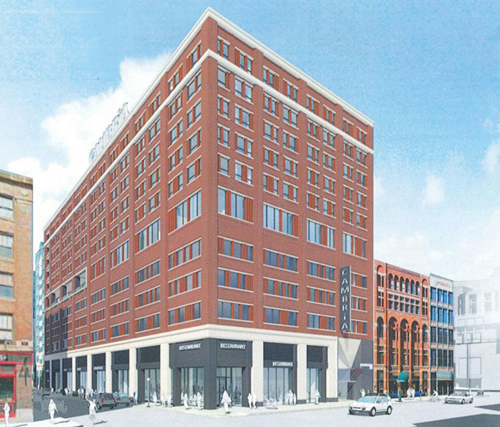 Sun Development & Management Corp said the 11-story, 150-room project slated for a surface parking lot along South Meridian Street turned out to be "cost-prohibitive."
Read More
Indiana's measure was the only state finance-related ballot measure to earn a "positive" indication in Moody's post-election roundup, The Times of Northwest Indiana reported.
Read More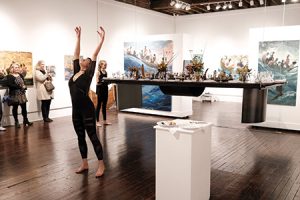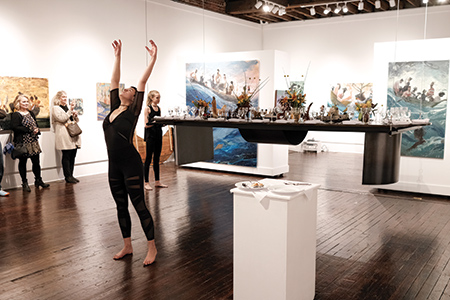 Harrison Center Executive Director Joanna Taft created the monthly Art Dish series as an opportunity to encourage conversation between artists and potential patrons using the lure of first-rate cuisine.
Read More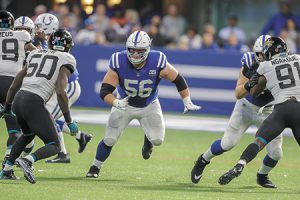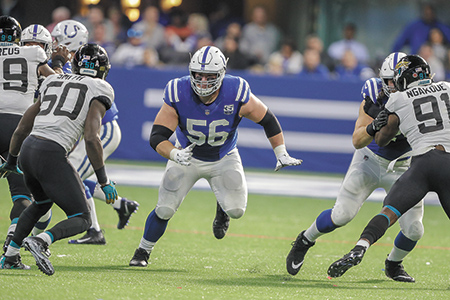 Andrew Luck's unsung heroes play big role in recent win streak.
Read More