OCTOBER 31-NOVEMBER 6, 2016
When Ikea enters a market, other retailers, hoteliers and fast-food chains tend to flock to its general vicinity. But that won't be the case in Fishers, where local officials are taking steps to control the use of vacant land near Ikea's future home, Lindsey Erdody reports. Also in this week's issue, Anthony Schoettle explores what's next for Emmis Communications Corp. now that the bid to take it private has failed. And in A&E Etc., Max Gabovitch susses out seven places in the heart of downtown where you can find lunches for less than $7.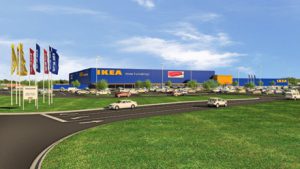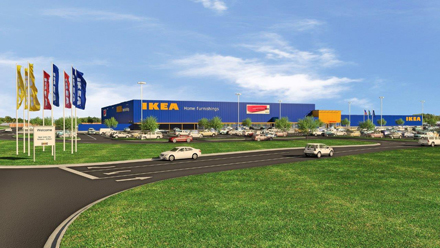 Local officials are taking steps to preserve the vacant land surrounding the 35-acre Ikea site near Interstate 69 and 116th Street for office development.
Read More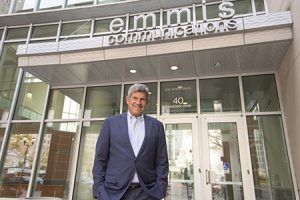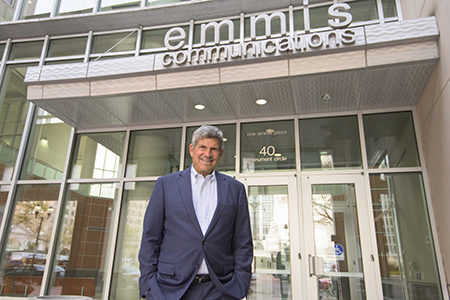 Experts disagree about Emmis Communications Corp.'s immediate prospects, but there's almost unanimous agreement that the company will chug forward as long as Jeff Smulyan drives the locomotive.
Read More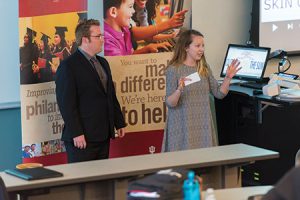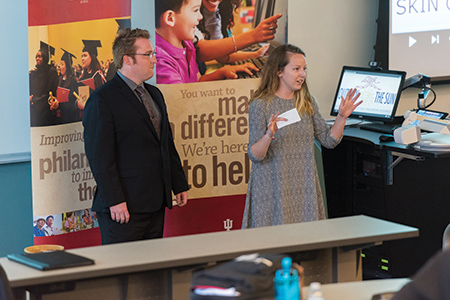 The Indiana University Lilly Family School of Philanthropy is in the midst of practicing one of the skills it teaches—fundraising for a capital campaign&mdash.
Read More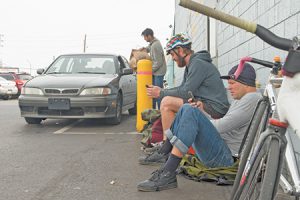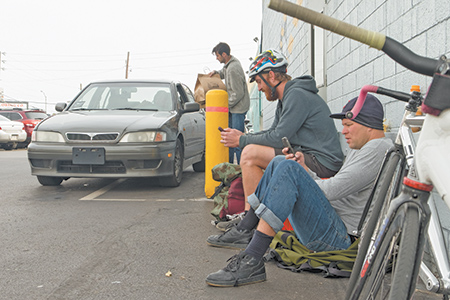 A swelling throng of Indianapolis workers is part of the so-called "gig-economy," which denotes the matchmaking between independent contractors and consumers over technology platforms.
Read More
A Washington, D.C.-based investor who had wanted two longtime board members of Angie's List Inc. to quit got his wish in early October.
Read More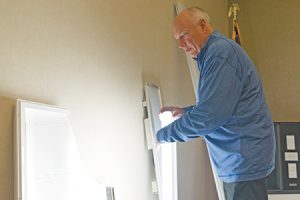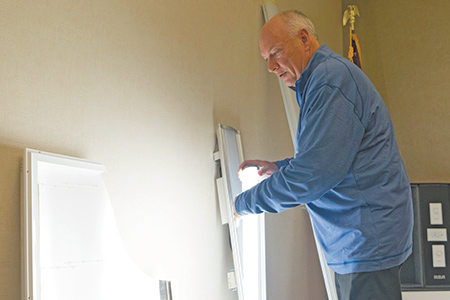 For decades, the RCA brand has been associated with televisions and other consumer electronics. But it's LED lighting that's helping fuel growth for Indianapolis-based RCA Commercial Electronics.
Read More
Indiana Republicans are playing defense this year, as they try to guard their supermajorities in the Indiana General Assembly.
Read More
After hearing one of his songs on the radio, Carmichael abandoned his legal career and devoted himself to music.
Read More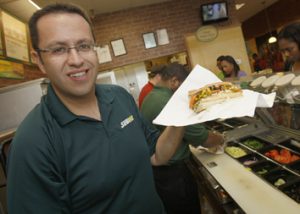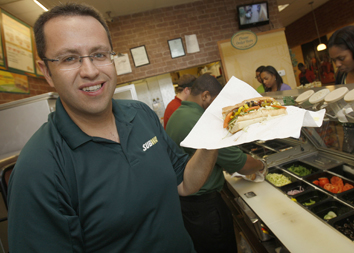 The ex-wife of former Subway pitchman Jared Fogle has filed suit against the fast-food sandwich chain, alleging executives knew about Fogle's sexual attraction to young children as early as 2004 and stayed quiet about his pedophile predilections to preserve his role as a "cash cow" for the company.
Read More
The new degree blends such disciplines as biostatistics, computer science and informatics to better understand issues related to health care cost and quality.
Read More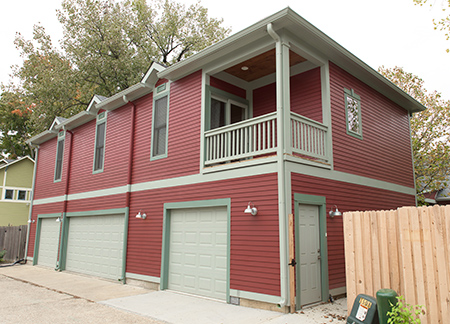 Homeowners are looking to capitalize on the hot downtown housing market by creating rental units—and they no longer need to seek a variance to build them under new city zoning rules, cutting down on the time and red tape.
Read More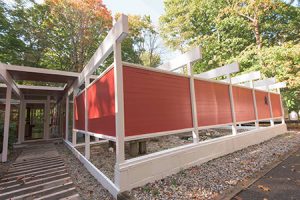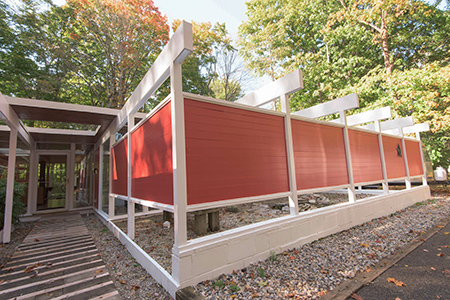 K.C. Cohen a big fan of windows and open floor plans, which explains why his home is mostly a vast bank of windows.
Read More
Home sales from July through September were up and so were prices over the same period last year.
Read More
Thomas Carter of Fishers has been charged with bank fraud after allegedly siphoning funds from his employer for more than three years.
Read More
September was the second straight month of year-over-year increases in closed sales. There were 3,196 closed sales in 15 central Indiana counties in September. (IBJ file photo) Home sales across the region were up 14.7 percent in September over the same month a year ago, according to the MIBOR Realtor Association. It was the second […]
Read More
For economic development professionals, the splashy, fun side of the business is the press conferences, where local and state leaders come together to announce a company's plans to hire hundreds or even thousands of workers. But the eco-devo experts trying to bulk up central Indiana's economy for 21st century success know the reality of the […]
Read More
Important community college is making comeback under former IPS Superintendent Eugene White.
Read More
Available evidence provides a strong case for vaping as an alternative to smoking.
Read More
The data is clear: Students with arts education perform better on standardized tests. According to The College Board, students with four-plus years of arts education score 104 points higher on the SAT.
Read More
there are just too many funds, and underperforming funds continue to exist as inattentive or apathetic investors let their money linger.
Read More
Manufacturing the drug itself typically costs pennies, but getting FDA approval certifying the drug as "safe and effective" can run upward of $2 billion.
Read More
I'm sure this is considered "progress"—ripping down buildings that give our city charm and character so they can build yet another parking garage (really?) and retail space that will sit empty, like at The Depot [Boutique, salon moving to Edge in Fishers as project looms at current site, IBJ.com, Sept. 30]. The Carmelization of Fishers […]
Read More
Much of the article, "Holcomb, Gregg disagree about how much to manage state forests" [IBJ.com, Oct. 14], is devoted to the state's assertion that its logging is good for the forests' health. Our hardwood forests have substantially longer growth cycles than current logging allows. White oak, tulip poplar, sugar maple and American beech have maximum […]
Read More
Since 2012, the company has built five buildings, refurbished existing buildings, made upgrades to IT infrastructure, and increased investments in its diabetes care manufacturing technology.
Read More
The distribution company, currently located on the north side of Indianapolis, is building a 230,000-square-foot facility in Greenwood's Southpoint Business Park.
Read More
Samuel Odle, a former hospital executive who was elected to the IPS board in 2012, served on ITT's board of directors since 2006. The for-profit higher education company closed in September in the wake of federal sanctions.
Read More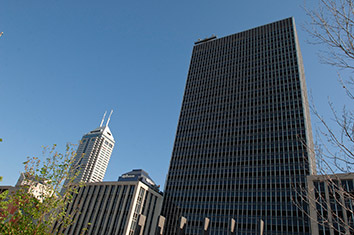 Ratings service Moody's said Indianapolis' ability to maintain a AAA rating on $78.6 million of general obligation debt reflects a "healthy financial position despite continued draws on reserves to support ongoing operations and capital maintenance."
Read More
The Indianapolis Airport Authority on Friday also heard about plans to add hundreds of new public parking spaces at the airport in coming months.
Read More
Simon Property Group Inc. General Counsel Jim Barkley, a 38-year company veteran, will retire in January and be succeeded by Assistant General Counsel Steve Fivel.
Read More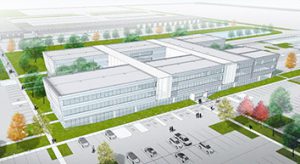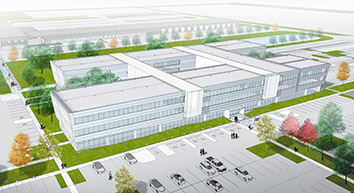 The trucking company will move from the east side of Indianapolis to Mount Comfort in Hancock County, where it will have room to grow and better access to Interstate 70 for its drivers.
Read More