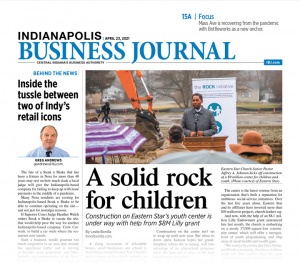 APRIL 23-29, 2021
After the April 15 mass shooting at the FedEx Ground facility in Indianapolis, many employees couldn't contact their families due to a FedEx policy limiting access to cell phones at work. Susan Orr reports that the practice is common in some industries due to safety, productivity and data security issues. Also in this week's paper, Greg Andrews goes inside the battle between two of Indianapolis' retail icons over a prime piece of land on East 86th Street in Nora. And Mickey Shuey reports that retailers along Massachusetts Avenue are bullish on the future of the corridor with a powerful new anchor on its northeast end—the first phase of the $300 million Bottleworks District.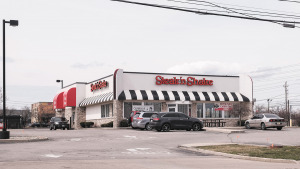 The fate of a Steak n Shake that has been a fixture in Nora for more than 40 years may rest on how much slack a local judge will give the Indianapolis-based company. But a court ruling against the company could clear the way for a new Crew Carwash.
Read More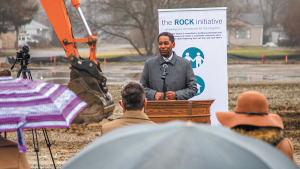 A new kids hub, dubbed the ROCK Community Center for Children & Youth, is under construction at 5750 E. 30th St. and is set to open next year.
Read More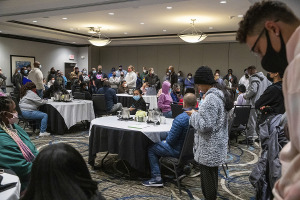 From safety concerns to productivity and data security, there are many reasons why companies may limit employee access to cell phones. Some FedEx employees said the company's no-phone policy delayed contact with loved ones after the mass shooting on April 15.
Read More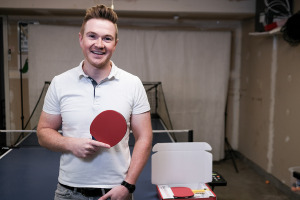 CounterStrike Table Tennis in Fishers is attempting to foster new interest in the niche sport by hooking players up with high quality paddles at affordable prices.
Read More
Eric Dietz, director of Purdue University's Homeland Security Institute, says businesses should have "active shooter" emergency drills just as they have fire drills.
Read More
The joy for me really comes from making connections with emerging artists and being able to give them an opportunity to show their work in an international location.
Read More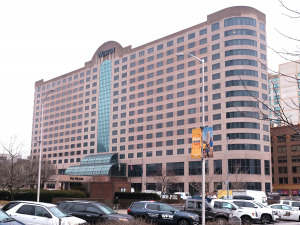 The overhaul follows the hotel's acquisition by an Atlanta-based firm for $118.3 million in August 2019.
Read More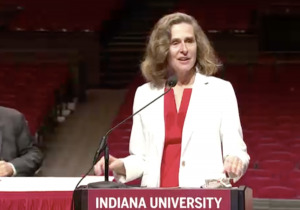 Board members said Whitten's success in fundraising, enrollment growth and improving diversity among students and faculty were key to their decision to choose her after a national search.
Read More
Encamp, which makes and markets software that helps customers manage environmental data and the forms required for local and federal compliance, has now raised a total of $17.2 million. The most recent funding round was led by Boston-based OpenView with participation from High Alpha Capital and Allos Ventures—both of Indianapolis—and Bloomington-based IU Ventures.
Read More
Ovid Butler was a major figure in the history of higher education in Indianapolis, who more than any other single person deserves credit for founding Butler University.
Read More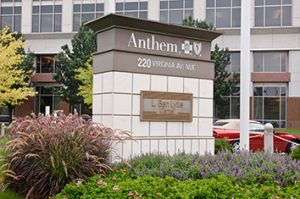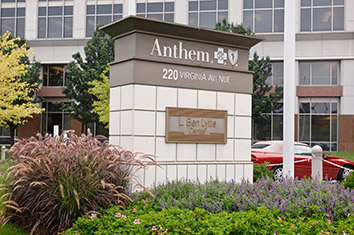 Enrollment in Medicaid plans that Anthem manages jumped 20%, to about 9.2 million people, compared with the same three months last year. That helped counter a drop in its more profitable commercial coverage, which includes employer-sponsored insurance.
Read More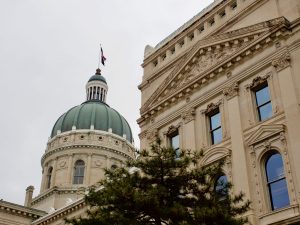 Gov. Eric Holcomb and Republican legislative leaders revealed a revised state two-year budget Tuesday that invests a historic $1.9 billion in additional funding for K-12 education and provides a healthy boost in economic grants and building projects.
Read More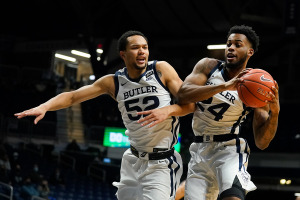 Boundaries—particularly regarding transfers—that were stifling but also stabilizing are being dismantled piece by piece.
Read More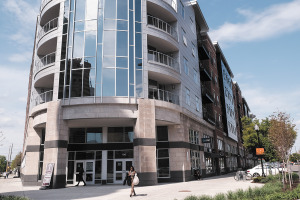 There are about 115 retailers and restaurants along the street, plus dozens of service-oriented businesses and office users.
Read More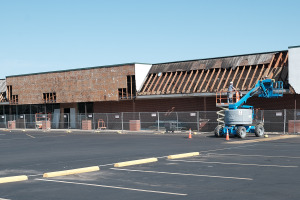 The new Ollie's store will be the fast-growing Pennsylvania-based chain's fourth Indianapolis-area location, taking the site of the first Indianapolis-area Marsh grocery store.
Read More
Now is the time to fix those imperfections to reduce the hesitancy of any prosecutor considering the law's use.
Read More
And so Whitten might initially seem like a surprising choice. But of course, Whitten's career has been about more than the three years she spent at Kennesaw State. In fact, her resume is filled with schools that are IU's peers.
Read More
We need to revive old friendships and forge new ones. We need to commit, no matter where we live, to re-neighboring our 'hood.
Read More
A series of events over the past year has pushed Asian Americans to the edge, and we felt enough is enough.
Read More
Little attention, if any, is paid to whether the brand resonates with the people inside the organization.
Read More
This irrational behavior is the underpinning of behavioral finance, the study of the influence of psychology on the behavior of investors.
Read More
Since World War II, the Japanese have made corporate employment a mutual life-long commitment—shareholder interests be damned.
Read More
So, I thank Mr. Leppert for diagnosing the problem of Mr. Reynolds and Mr. Parr: They are in need of a hug.
Read More
The Indiana Hospitality & Entertainment Grant program is intended to help those businesses "largely excluded from other government assistance programs," the state said.
Read More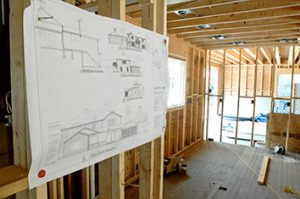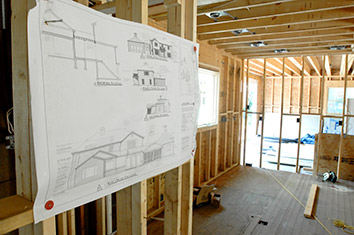 So far this year, 2,717 single-family building permits have been filed in the nine-county Indianapolis area, up 48% over the first three months of 2020.
Read More
The program will provide grants of $10,000 per month to small businesses, with a maximum award of $50,000. The funding could reimburse businesses for up to 80% of non-payroll expenses and 100% of payroll expenses between March 1, 2020, and April 1, 2021.
Read More
The Westfield Redevelopment Commission voted 3-2 Monday to retroactively approve what previously had been an informal agreement with the company that manages the ball diamonds at Grand Park Sports Campus.
Read More