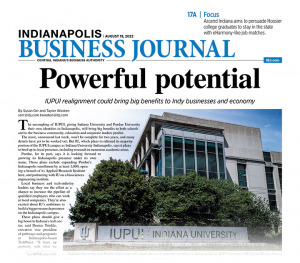 AUG. 19-25, 2022
Reporters Susan Orr and Taylor Wooten take a deep dive into the recently announced plans to split IUPUI into an urban campus for Indiana University and an independent satellite location for Purdue University. Local business and tech-industry leaders say they see the effort as a chance to boost the available workforce for local companies, downtown's roster of research institutions and the region's economy as a whole. Also in this week's issue, Peter Blanchard gives us a sense of what to expect from the state committee studying marijuana and potentially ways to regulate it for legal use. And Dave Lindquist examines a new approach to philanthropy taking hold in central Indiana that focuses on collaborating with the communities that foundations seek to help.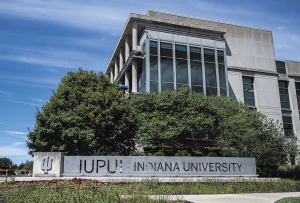 Local business and tech-industry leaders say they see the effort as a chance to increase the pipeline of qualified employees who can work at local companies.
Read More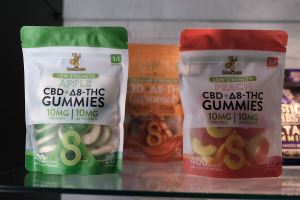 An interim study committee has been tasked with studying the potential health benefits and consequences of Delta-8, Delta-9 and other THC products, as well as the possibility of decriminalizing marijuana possession.
Read More
But there's still a lot of work to do. Building of passenger stations has yet to begin; all progress so far has laid the groundwork for future construction.
Read More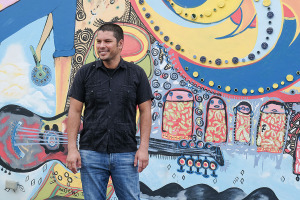 Paying attention to what's being sought in communities is a key component of trust-based giving, a concept in which funders and grant recipients collaborate.
Read More
Brad Hoop and his therapy dog Gus have put smiles on the faces of hundreds of people for more than four years as part of Paws and Think.
Read More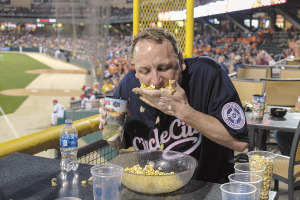 The man who once put down 182 chicken wings in 30 minutes, 55 glazed doughnuts in eight and 121 Twinkies in six has developed an appetite for a new conquest. Popcorn.
Read More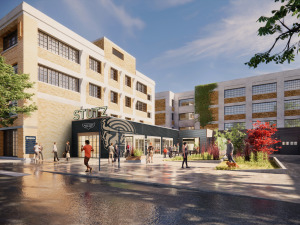 SomeraRoad Inc. unveiled on Friday a lineup of 12 tenants for seven Stutz buildings that occupy an entire city block. Among the new tenants: a taco shop founded by Milktooth chefs and a bar managed by Sahm Hospitality Group.
Read More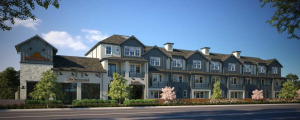 The site is just a few minutes from key employers in the airport corridor, including AAR Aircraft Services, Express Scripts, FedEx and Rolls-Royce.
Read More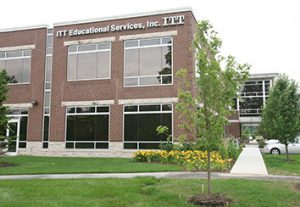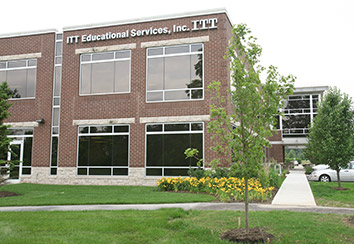 Students who used federal loans to attend Carmel-based ITT Technical Institute as far back as 2005 will automatically get that debt canceled after authorities found "widespread and pervasive misrepresentations" at the defunct for-profit college chain.
Read More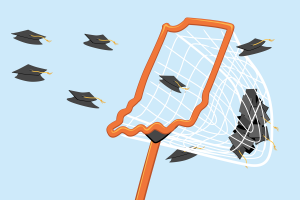 The program, developed under the auspices of the Central Indiana Corporate Partnership, recently raised $23.8 million that will be used to add staff, expand the program's reach and hone its capabilities.
Read More
No one solution is enough, which is why we are happy to see work happening from several angles.
Read More
For some years, there has been a growing consensus that while IUPUI has been successful on many levels, there is an opportunity to take the presence and engagement of IU and Purdue to the next level in our capital city.
Read More
The anticipation for this school year runs parallel with some discouraging professional challenges that aren't unique to school districts within central Indiana and the Hoosier state.
Read More
More than 75% of venture capital is deployed in just three states—California, Massachusetts and New York. But 75% of the nation's gross domestic product is outside those states.
Read More
There's some prudence in your discernment. But my gut tells me your consternation is present due to the lack of communication.
Read More
The pandemic has taught us that work and life are pretty hard to treat as two dichotomous elements of a singular person.
Read More
Some suggest that only the "rich" should pay the increased tax revenue since they are not paying their "fair share." Of course, what is a "fair share" is a matter of opinion.
Read More
Your columnists never mention that a C-corporation completes a tax return, then pays the tax owed, which reduces its reported earnings to shareholders.
Read More
Maurer's words—"besmirched," "betrayed" and "flam-flam"— remind us of what went on.
Read More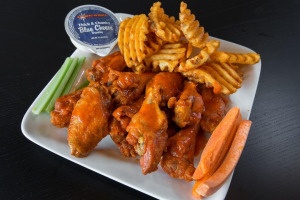 Atomic Wings, a fast-casual chicken wing chain, plans to makes its Midwest debut in Indiana after signing a 10-unit development deal with an Indianapolis-based businessman who is well-acquainted with operating restaurant franchises.
Read More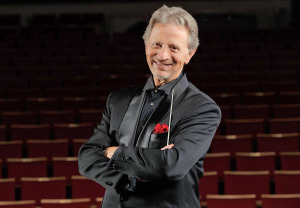 The longtime principal pops conductor for the Indianapolis Symphony Orchestra plans to stick with the ISO for another four years before retiring his full-time baton.
Read More
Median prices of homes sold in central Indiana ticked down slightly from June to July, but are still significantly higher than they were a year ago.
Read More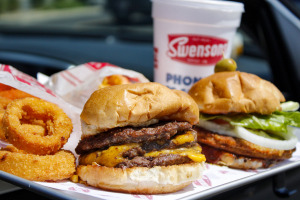 Forbes selected Swensons for "America's Best Burger" in 1999, and Akron native LeBron James has spoken publicly about his affection for the restaurant on multiple occasions.
Read More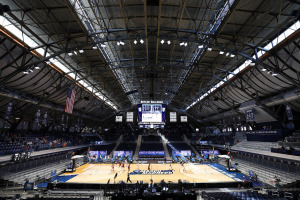 The event will mark the return of postseason basketball to the historic Butler University venue, after it hosted 16 games during the 2021 NCAA men's basketball tournament.
Read More